PERFORMING ARTS
This Magician Reveals the Link Between Magic and Crossword Puzzles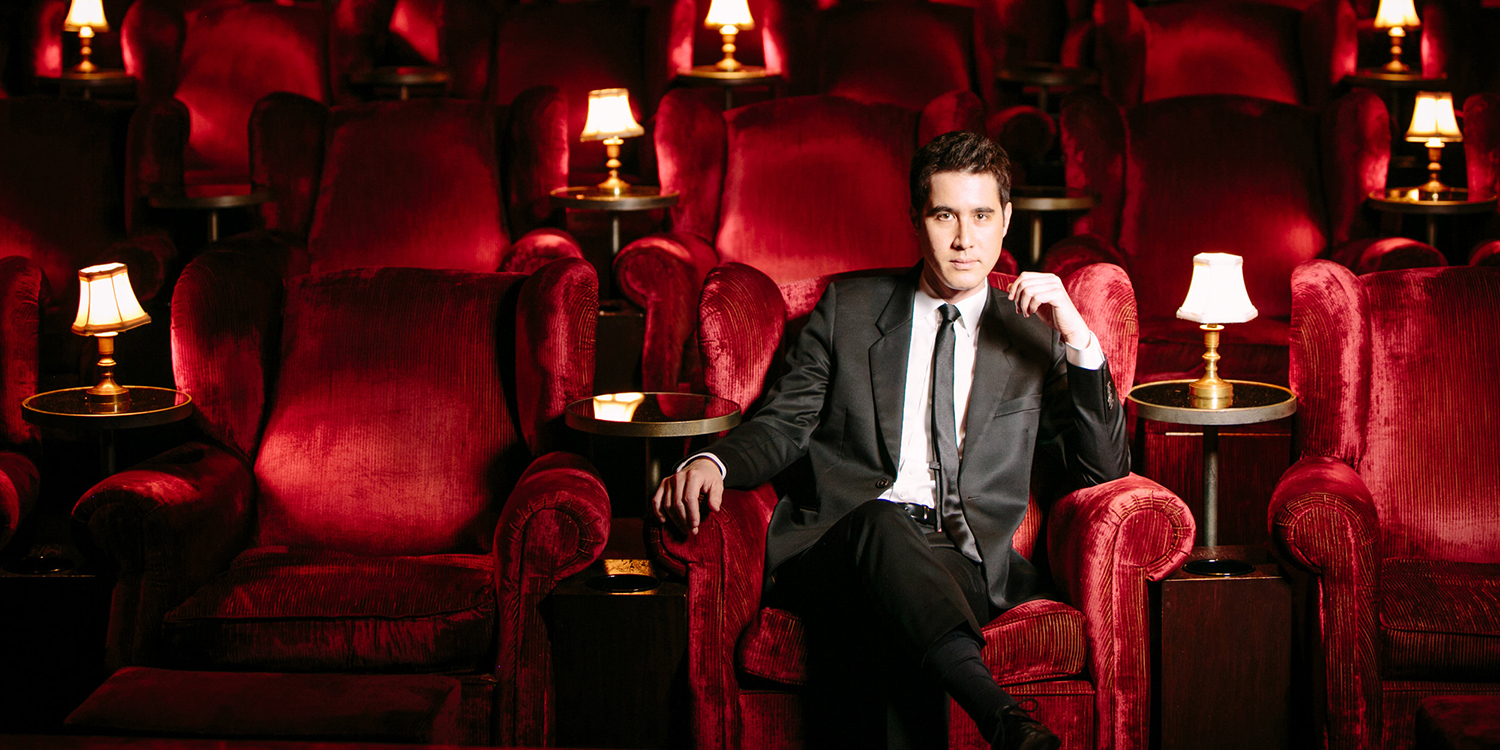 "There is no magic in magic," proclaims David Kwong to his New York City audience right before blowing everyone's mind by swiftly breaking a spoon in half with his bare hands and then smoothly putting it back together.
The Enigmatist, a new two-hour immersive experience at The High Line Hotel, rests on the very logical assumption that magic tricks are really just hard puzzles — David is a New York Times crossword puzzle constructor, after all. The show will happen on Friday and Saturday nights through January.
Word of spoiler-free advice: Get here at least a half-hour before the scheduled showtime to familiarize yourself with David's Harvard-graduate mind. You'll be asked to solve a series of four puzzles in order to be granted access into the main show. Worry not: liquid brilliance can be found at the two bars on premise.
This pre-show routine — reminiscent of the escape rooms that inspired David while developing the production — will eventually lead you into the very cozy (and very warm) Hoffman Hall, a stand-in for Riverbank Estate.  Referred to as "the cradle of cryptology," Riverbank was established in 1908 as a destination to study cryptology by George Fabyan, an eccentric rich businessman. The field of cryptology is the backbone of David's puzzles and magic tricks. Throughout the evening, David relates Riverbank's history as the basis for his illusions and, although at-times confusing, the story adds a thread of logic to the evening.
But patrons are excused to forget all about laboratory drama when David begins his tricks, which range from card games to mentalist-like readings of the mind and illusionist acts. The Enigmatist is a must-see production, especially when pegged against society's current modus operandi. "Right now, technology is so advanced that a computer-generated image and augmented reality are basically magic," David acknowledges. "I think there's something refreshing about people going to the theater to see somebody stand on stage right in front of them with their two bare hands or, in my case, with my brain, and perform impossible things right in front of their eyes."
David doesn't claim to be navigating in the realm of the impossible. Calling himself a "performer of puzzles," he is adamant about educating his audiences, urging them to stay away from thinking of magic as something supernatural ("I don't have any superpowers and all magic tricks are puzzles [that] can be solved") and encouraging them to walk out of the experience with a newly fined-tuned scrutiny-prone and critical eye.
Don't be fooled, though: he won't share how he does any of it — even if you're interviewing him and promise to go off the record and never to divulge the tricks of the trade.
The show shines brightest when the 38-year-old — who has had 18 of his crosswords published in the New York Times (and counting) — performs his last trick, which he first conceived in 2010 as a combination of his puzzle-making and magic expertise. David actually builds a crossword puzzle on a giant screen with the assistance of the audience. In itself a feat of magical proportions, David reveals a number of surprises that he's worked into that puzzle. The crossword itself was made on-the-spot, using terms called out at in real time by the spectators.
When asked about the connection between magic and crosswords, David, who also works as a magic consultant on films and TV productions, is quick to note that "a good crossword puzzle is a miniature story as you're solving it." He continues over the phone: "You start down this path, you think one thing is going on and a good puzzle, like good magic, has misdirection and it tricks you and you think one thing is happening and then all of a sudden you realize, 'Oh! I'm supposed to put everything in backward!' Then you finally crack the puzzle and you have this 'aha' moment and you finish it. Now, with the magic trick, we don't let you finish it, we don't let you have that 'aha' moment. But we use the same kind of misdirection."
Want to find the best things to do in New York City? 
Check out our weekly-updated event calendar!