BARS AND RESTAURANTS
DUMBO: The Best Things to Do In Brooklyn's Most Instagrammable Neighborhood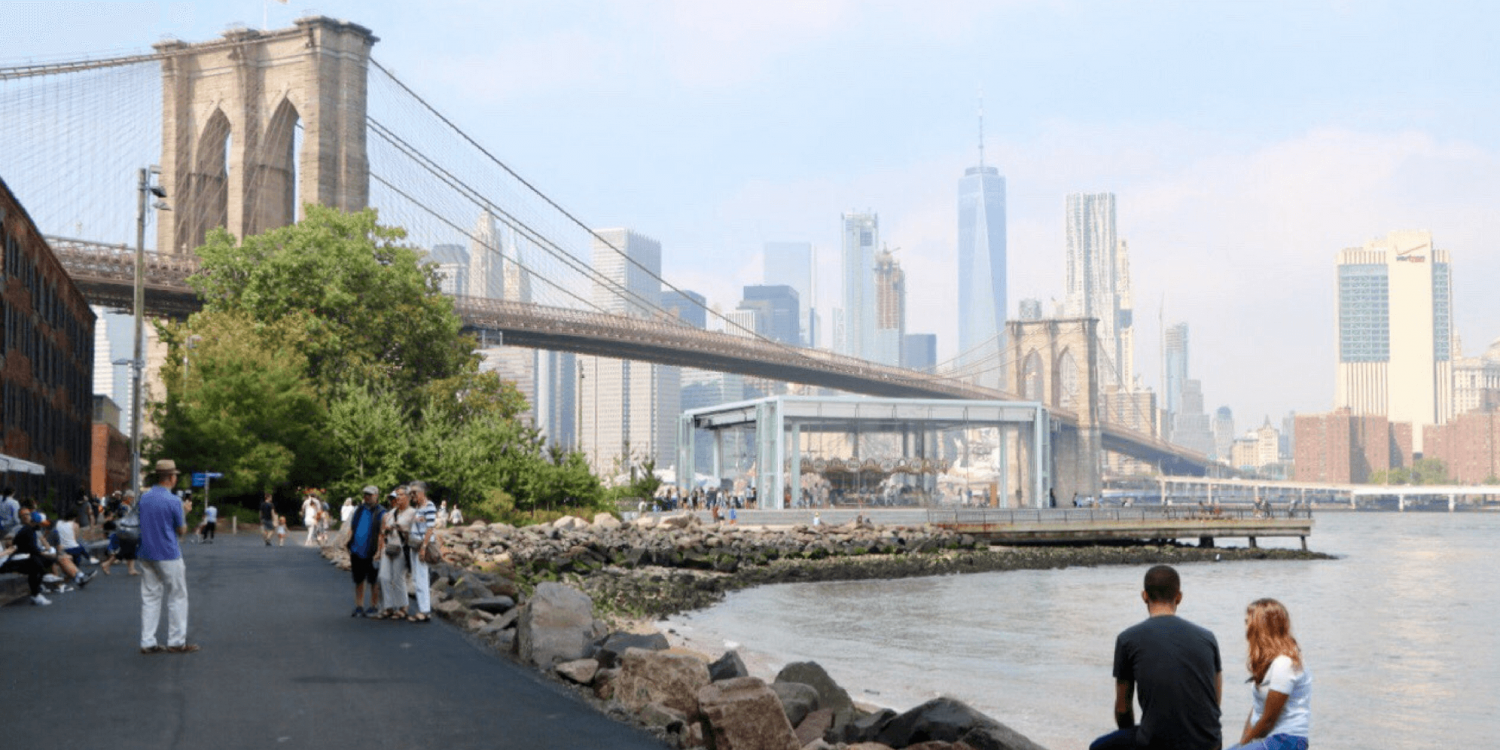 The Brooklyn neighborhood of DUMBO sits right where its acronymed name suggests: Down Under the Manhattan Bridge Overpass, where its narrow cobblestone streets, stunning views, and artistic vibes give it an all-season beauty and an energy unlike anywhere else in New York City.
Old factories have been turned into lofts, art galleries, and start-up launchpads, and young families, tech dreamers, and creative types flood the streets — especially on early mornings and rainy days when it feels more like a neighborhood than a tourist destination.
Its scenic location makes it the perfect spot for visitors, but even the most jaded of New Yorkers might find themselves looking up to admire the bridges crisscrossing this tiny part of Brooklyn.
With that spirit in mind, here's our guide to the best things to do in DUMBO.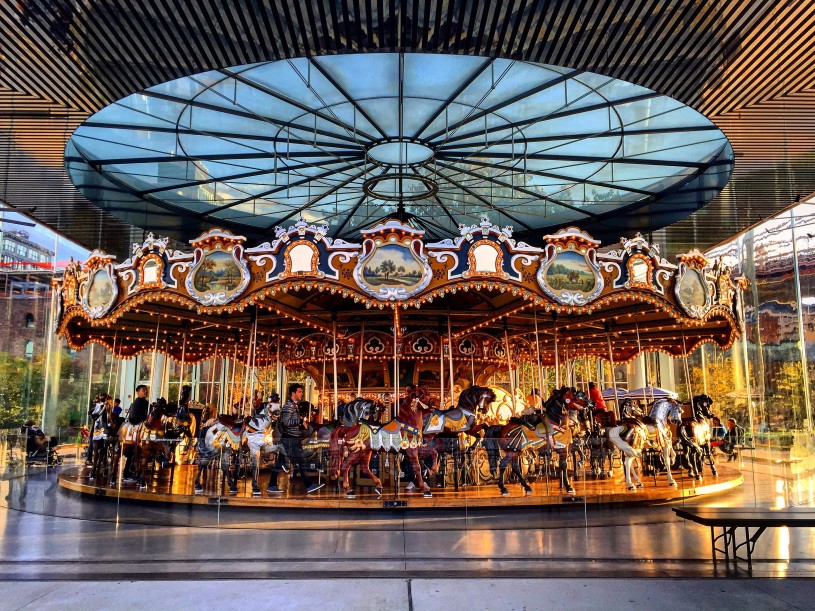 Where to Go
Brooklyn Bridge Park: Technically on the edge of Brooklyn Heights, this park is still a can't-miss space if you're in the area, and it's the perfect way to start your day in DUMBO. Take a leisurely stroll from the southernmost point all the way north, and you'll be right at the Manhattan Bridge. Play some basketball or soccer on one of the renovated piers, go rollerskating, have a picnic on the lawn, or barbecue on the hibachi-style grills. No matter what you do at Brooklyn Bridge Park, you'll have the majestic Manhattan skyline behind you.
Brooklyn Historical Society: This museum gives visitors a personal and interactive history lesson behind the neighborhood. From oyster harvesting and oceanfront factories to an artists' enclave and today's bustling, high-end storefronts, you'll learn the history of the neighborhood that's gone through as many evolutions as the generations that have lived here.
Empire Stores Rooftop: The Brooklyn Historical Society sits inside the Empire Stores building, a beautifully renovated Civil War–era factory building and one of the last of its kind on the waterfront. Luckily for us, its roof has been transformed into a public space, offering some of the best free views of downtown New York City.
Jane's Carousel: This 1920s carousel was carefully restored over two decades by artist Jane Walentas, who scraped off layers of old paint by hand to discover the original colors (which have since been beautifully re-painted with historical accuracy). Today, it's encased in glass, like a life-sized music box sitting on the Brooklyn waterfront. Tickets are only $2.
LAND Gallery: In the late 20th century, the neighborhood was full of artists and makers who loved its unique architecture and cheap rents. There are still quite a few fantastic art galleries in DUMBO, but LAND Gallery is special. This studio is run by the League Education & Treatment Center, a nonprofit that helps habilitate adults with psychiatric and developmental disabilities. The organization founded LAND (League Artists Natural Design) in 2005, providing a space for artists to develop their skills in a nurturing environment and sell their work to the community.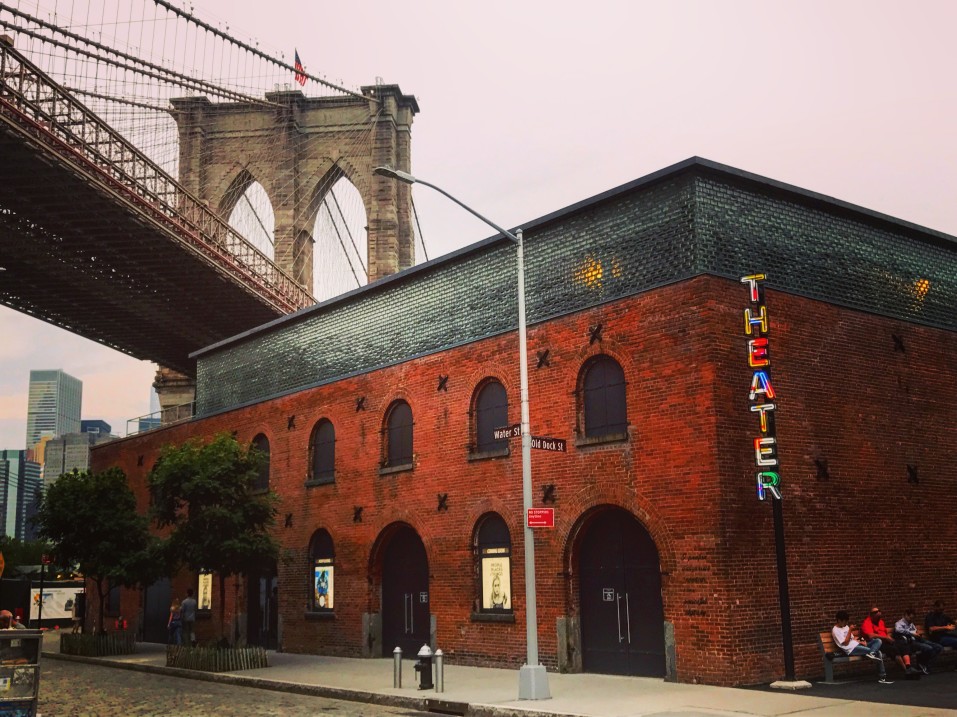 What to Do
Take an art class at Creatively Wild: Whether you're an absolute beginner to all things art or you want to get back into the work you did in college, Creatively Wild has a class for you. With less than 10 students in every class, you'll get hands-on arts instruction in a judgment-free environment, plus some new art to hang on your wall.
Check out a book event at the Powerhouse Arena: This favorite local bookshop has book launches and readings from internationally renowned and local authors alike. You'll find something exciting happening almost every night of the week.
See a play at St. Ann's Warehouse: Way, way off Broadway, this theater sits in an 1860s tobacco warehouse and offers some of the most eclectic and cutting-edge theater productions in New York City, whether it's an avant-garde local production or a touring company from overseas. Rush for tickets and you'll pay only $20.
Listen to live music at The Archway: Thursday evenings in the summer bring free live music, interactive art installations where you help create the piece, and a rain or shine cash bar to the massive archway underneath the Manhattan Bridge. Come early to get a seat, or pass through on your way to happy hour for a burst of music and joy.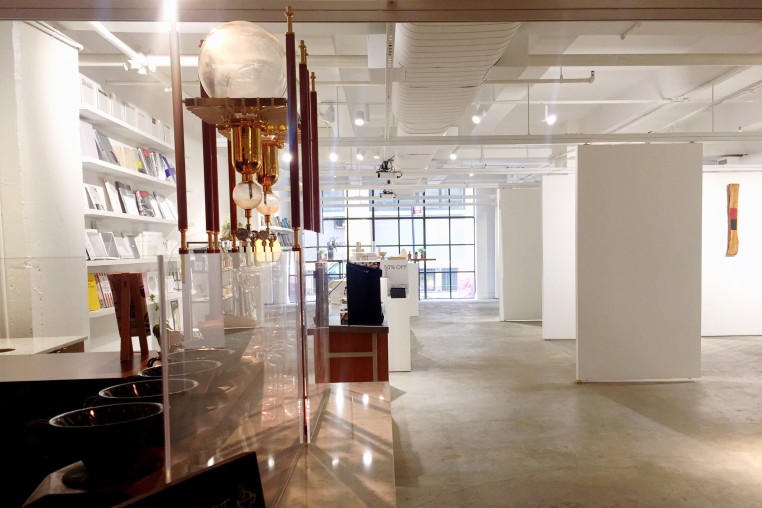 Where to Shop
Usagi NY: This unique bookstore/gallery/coffee shop/bento lunch spot is one of the most aesthetically pleasing spaces in the neighborhood. Head to the beautifully decorated counter, get a cup of matcha (made with premium-grade Japanese matcha — if you're used to Starbucks, prepare yourself), thumb through the art books, and enjoy the current gallery installations in a chic space that might just reflect the future of retail.
DUMBO Flea: The Brooklyn Flea opens up under the Manhattan bridge every Sunday from April to October, turning the streets into an old-fashioned town square with local food vendors, vintage hawkers, jewelry designers, and print artists. There's something for everyone's style, and budget — but if you just want to look around and enjoy the ambiance, that's cool, too.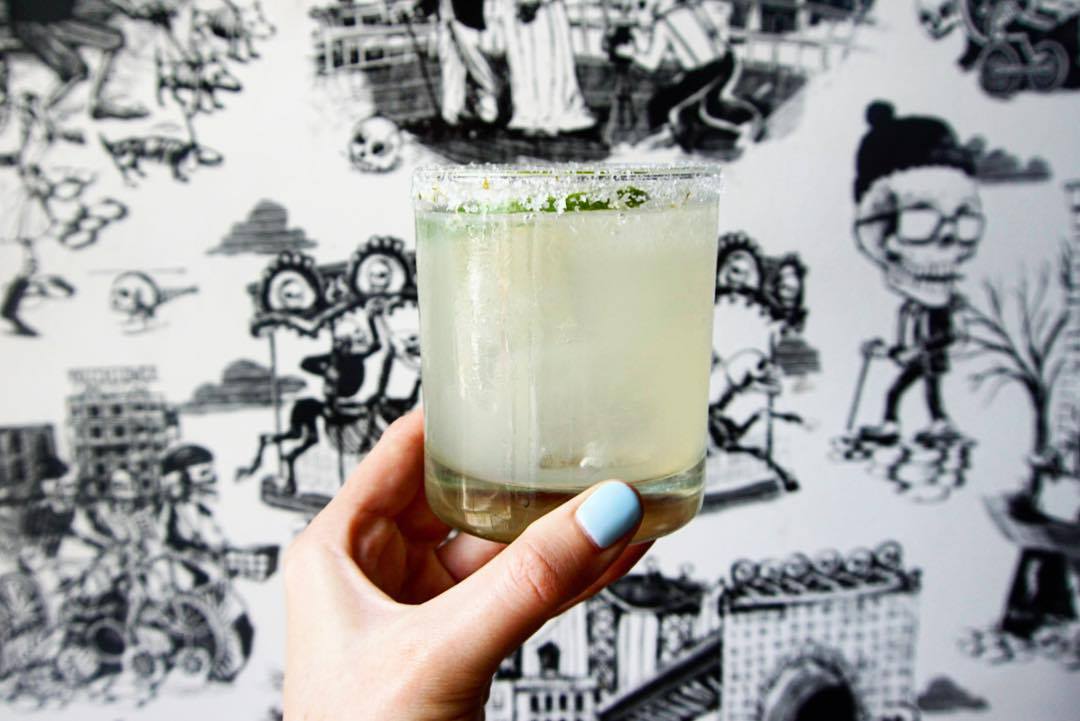 Gran Electrica
Food & Drink
If you can eat at only one restaurant: Juliana's Pizza. OK, hear us out: yeah, it's full of tourists and the line can get wild during peak hours, but it's the real deal. The original owner of Grimaldi's Pizza sold the spot in the late '90s, and after a long war with the new buyers, opened this new spot right next door a few years back. These perfectly charred thin-crust pizzas are what New York pizzas are supposed to taste like.
If you can drink at only one bar: Gran Electrica. This quaint Mexican joint has a chill vibe and a rad cocktail menu that's equally perfect for happy hour or date night. You can't go wrong with a cucumber- and cilantro-infused margarita or a michelada made with Valentina hot sauce, but their rosé-based sangria, crafted with mezcal, Aperol, and pink grapefruit, really hits the spot on a warm summer night (which is the perfect time to grab a spot on their patio, by the way).
How to Get There
Take the F train to York Street, the A and C trains to High Street or the 2 and 3 Trains to Clark Street. You can also take the New York Water Taxi's East River line to the DUMBO stop.
Want more? Check out our guide for the best things to do in Red Hook.