FESTIVALS
Celebrating Storytelling Through Sound: On Air Fest Brings Like-Minded Audiophiles Together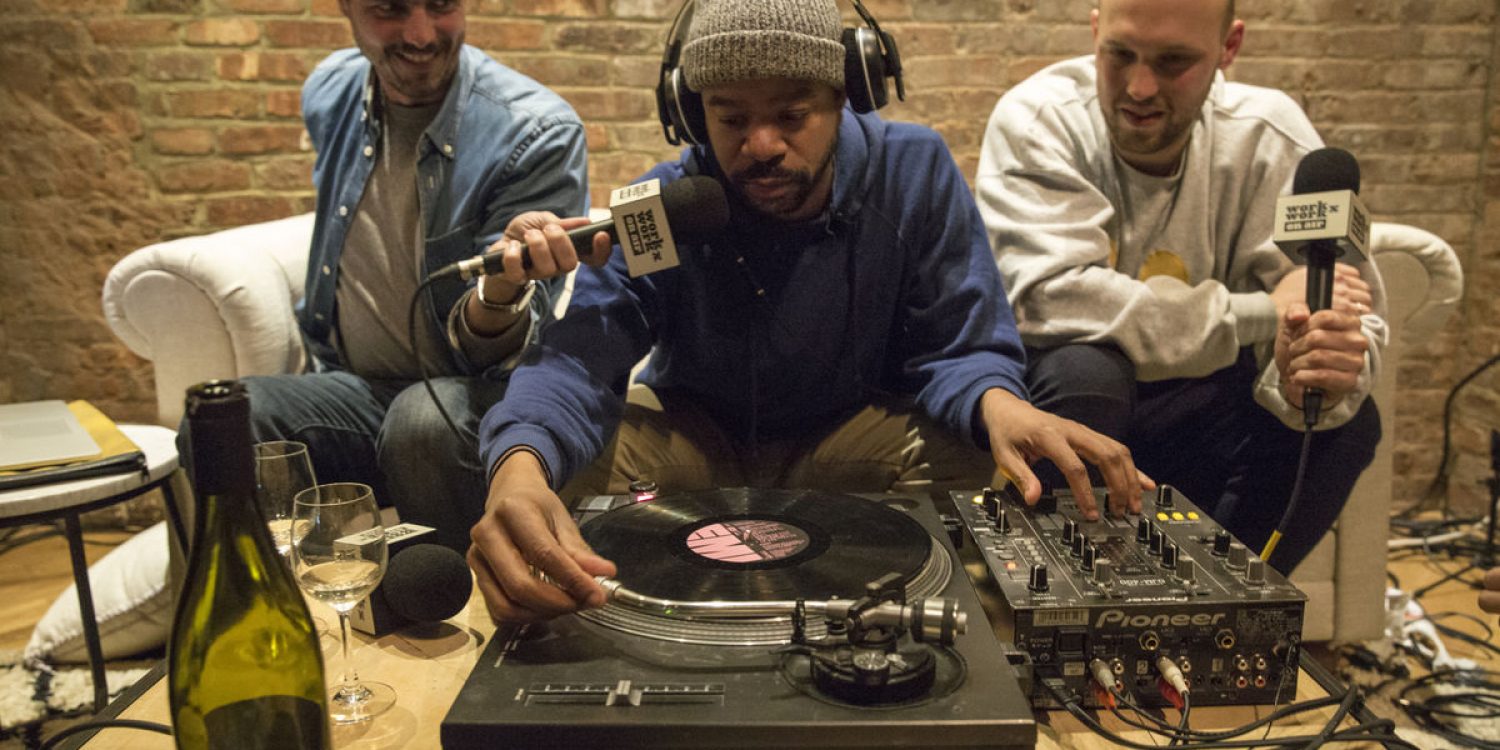 It's a bold move to launch a festival dedicated to all things audio in an era defined by the visual. It's an even bolder move to ask attendees of said festival to slow down and revel in sound when their lives are dictated by nonstop movement, thought, and action. But that is exactly what Scott Newman had in mind when creating On Air Fest, a celebration of podcasts and sounds, now in its third year.
Exploring the industrial interior of the Wythe Hotel February 28 through March 3, you'll discover five different programming spaces hosting a mix of talks, live music and poetry performances, art installations, interactive elements, and listening parties. On Air Fest seeks to "inspire people, empower them, and get them to rethink their art, whether they're focused exclusively on audio or maybe they come from another medium," explains Scott, the event's founder and executive producer.
"We are very inspired by the new movement in podcasting and how artists, storytellers, young people, writers, thinkers are using sound and podcasting to broadcast new ideas," says Scott. "We also feel like […] sound is a really rich and inspiring medium that hasn't had its real moment other than […] the heyday of radio." Podcasts, he continues, are culturally relevant tools able to bridge the gap between visual art and music in new and compelling ways. On Air Fest functions as a celebration of said medium.
This year's lineup, selected by a small curational team led by Scott himself, features writer Roxane Gay, who will discuss her creative process and her latest projects on Debbie Millman's Design Matters podcast. Millman's production is a deep-dive into creative thought and culture, featuring conversations with artists of all stripes. Gay's writing process — she is the author of the New York Times best-selling essay collection Bad Feminist — will take center stage during this particular session.
Guests will also be treated to a program focusing on New York Times technology reporter and Still Processing podcast co-host Jenna Wortham, who will explore podcasting as a cultural phenomenon while discussing the "important narratives" that interest her at the moment. In an exciting juxtaposition of world views, Wortham — a creative mind par excellence — will join data journalist Mona Chalabi, a "lover of numbers," on stage for what promises to be an exciting meeting of the minds.
Those craving a session focusing on a more visual exploration of sounds will revel in Love + Radio podcast director Nick van der Kolk's contribution. His "Machine of Unfamiliars" project is an automated secrets generator that shares eight years of recordings of hundreds of strangers' secrets.
Scott is quick to point out the connection between the festival's location and the message that he hopes resonates with guests. "[The Wythe Hotel was] the first boutique hotel to pop up in Williamsburg that really understood the creative culture there," he says. After a meeting with the hotel's management, Scott was able to stage a small event that took off and ended up serving as a precursor for the larger, yearly On Air Fest. Although Scott deems New York in general and Brooklyn specifically a "nucleus of podcasting talent and companies" and the nexus of "a creative energy that isn't anywhere else in the world," plans are in place to bring the cultural event west.
No stranger to event planning, Scott is also the founder and creative director of work x work, a storytelling and branding agency that partners with brands on cultural activations through the lens of their marketing. When first setting up On Air Fest, he enlisted a "small but amazing team" at work x work  — one that includes On Air Fest's partnerships and business development lead Jeff Weiner — to kick things off. This year, the team also developed a residency program to go along with the event. "One is a general audio residency, where an artist will stay in the hotel for five days in February and create a piece of work that will then be performed or showcased during the festival," he explains. "The second track is kind of the same thing but with a Brooklyn focus, whether it's a profile of people or art or ambiance."
In addition to the various talks, installations, and the residency program, guests will be treated to the "last sounds of the day" — custom, artist-made bedtime stories that are also podcasts. This year, they will be created by songwriter Peter Silberman of rock band The Antlers, and in 2018, The Paris Review did a recreation of a Pablo Neruda poem.
Each one of these creative endeavors illustrates Scott's passion for storytelling through audio: "We care about art, culture, big ideas, design, free thinking, music, and creativity," he says. "But there is something intrinsically beautiful and intimate about sound and, when it's paired with story and personality and big ideas and the movement of journalists who are telling stories that aren't being told in other mediums, it becomes very, very special."
Ready to check it out for yourself? Buy your tickets now.