CLASSES
A Taste of Paris in Gowanus: The Story of Michel et Augustin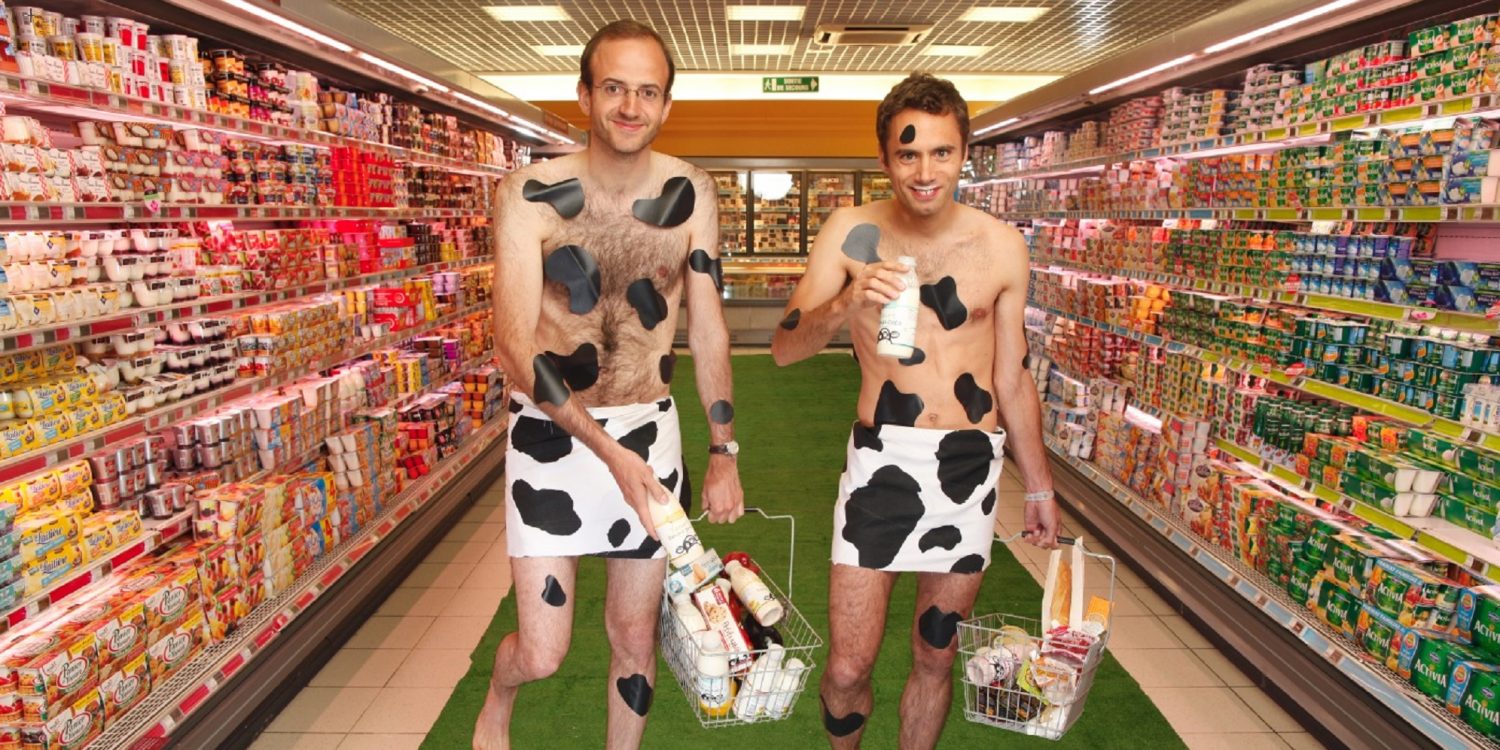 It's a chilly February night in the heart of Gowanus as I approach a place called The Banana Farm. Located on Fourth Street just next to the canal, this is the homebase for Michel et Augustin, a French food brand that opened its Brooklyn office in 2015.
Best known for its cookie squares filled with a variety of ganache flavors, the quirky company has been on a mission to bring French pastry know-how to the masses and spread the love for its tasty creations since it first launched in Paris in 2004.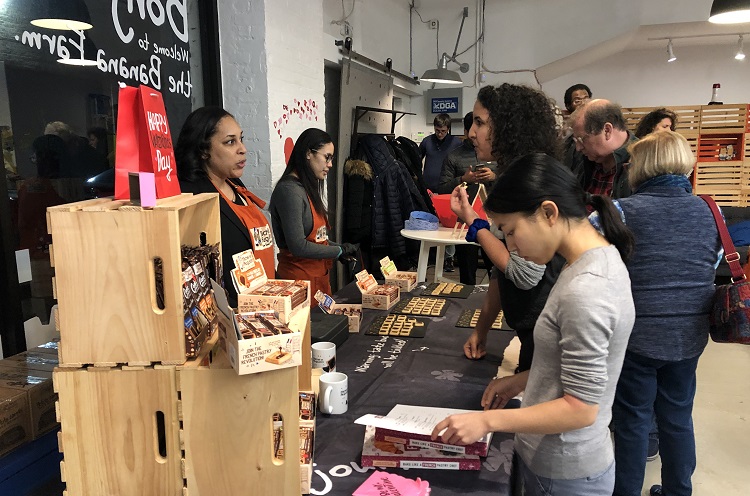 With a focus on sharing their passion with consumers, Michel et Augustin offers a free open house the first Thursday of every month at both of their headquarters, where they host a hands-on baking lesson. Plus, they give attendees a chance to try their products and use the feedback for their future innovation strategy.
Given this month's theme — truffle making and chocolate tasting — I'm more than happy to attend and do my part. I'm one of nearly 40 people in attendance, with a group that spans generations and includes a mix of friends, couples, and people riding solo.
Lily Dionne-Jermanovich, who serves as Marketing and Mischief Manager for Michel et Augustin, notes that the night's group is particularly small, likely due to the chilly temperature outside. In warmer months, she says, there are well over 100 attendees at their open houses.
Before we get started, there are opportunities to enjoy free cookie squares and to enter a raffle (to win sweets) and a contest to guess the weight of a basket filled with cookies (which, of course, the winner gets to take home).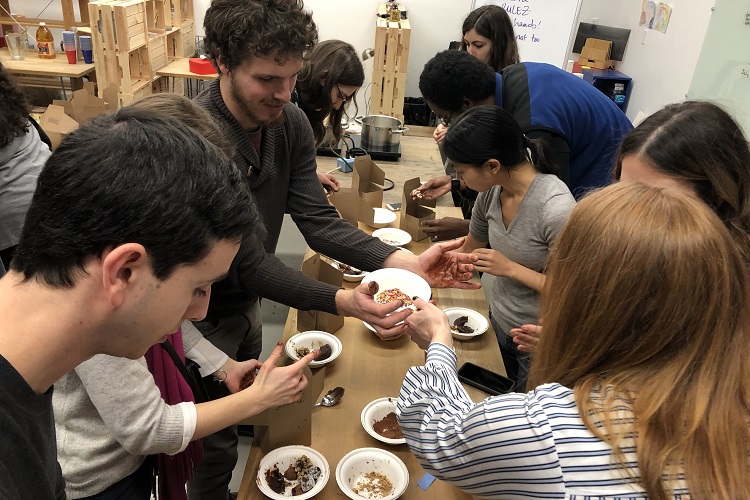 When it's time for the lesson to begin, Lily, who is leading the evening's lesson, invites a couple of guests up to assist in the demo for making truffles, which she explains involves only three ingredients: chocolate, heavy cream, and butter. Everyone is then given their own mound of chocolate to begin breaking apart and rolling into truffles. There are toppings spread across the work tables, with options like sprinkles, cocoa powder, coconut flakes, and chopped walnuts. I bond with my fellow truffle makers over our mutual affection for all things chocolate.
"It's a moment to have a real community come together every month. You have encounters with people that you might not be crossing paths with on a daily basis," Lily says. "You get to turn out good vibes and hopefully get a little bit more pastry know-how than you had when you walked in."
These open houses aren't just the company's way of giving consumers backstage access to their inner workings. They've been more like the backbone of the company since its beginnings, because founders Michel de Rovira and Augustin Paluel-Marmont have always been obsessed with feedback.
"Even when they were baking in an apartment before they had their first office, they were inviting people from the street to come upstairs and taste cookies," Lily says. "It's a way of getting anecdotal feedback from real people that helps their innovation strategy. We ask people for their input because we genuinely want them involved in this adventure that we're creating. We want to take people along for the ride with us."
The brainchild of Michel and Augustin, whose friendship dates back to their middle school days in Paris, the company was born from their common love for flavor and sweets.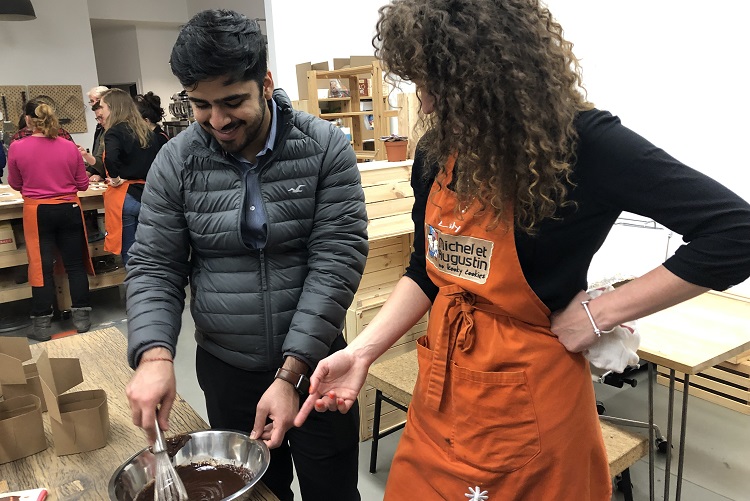 "These were two guys who were at the beginning of their careers and uninspired by the workforce but really inspired by food," Lily says. "They were super scrappy and full of passion and excitement and decided to start baking cookies in their kitchen."
After making a name for themselves in Paris, the founders knew they wanted to expand their reach and decided on Brooklyn as the second place to plant a Banana Farm — the name they affectionately call their offices as an homage to the banana tree that Michel kept in the kitchen during the company's early days.
In France, the company has a broader product line than cookies; savory crackers, juices, yogurt drinks, and fresh desserts like rice pudding and chocolate mousse are all on the market, with the mousse being their best-seller. Fortunately for Americans, the mousse will soon be available stateside, but in the meantime, Michel et Augustin has provided their recipe for those who can't wait.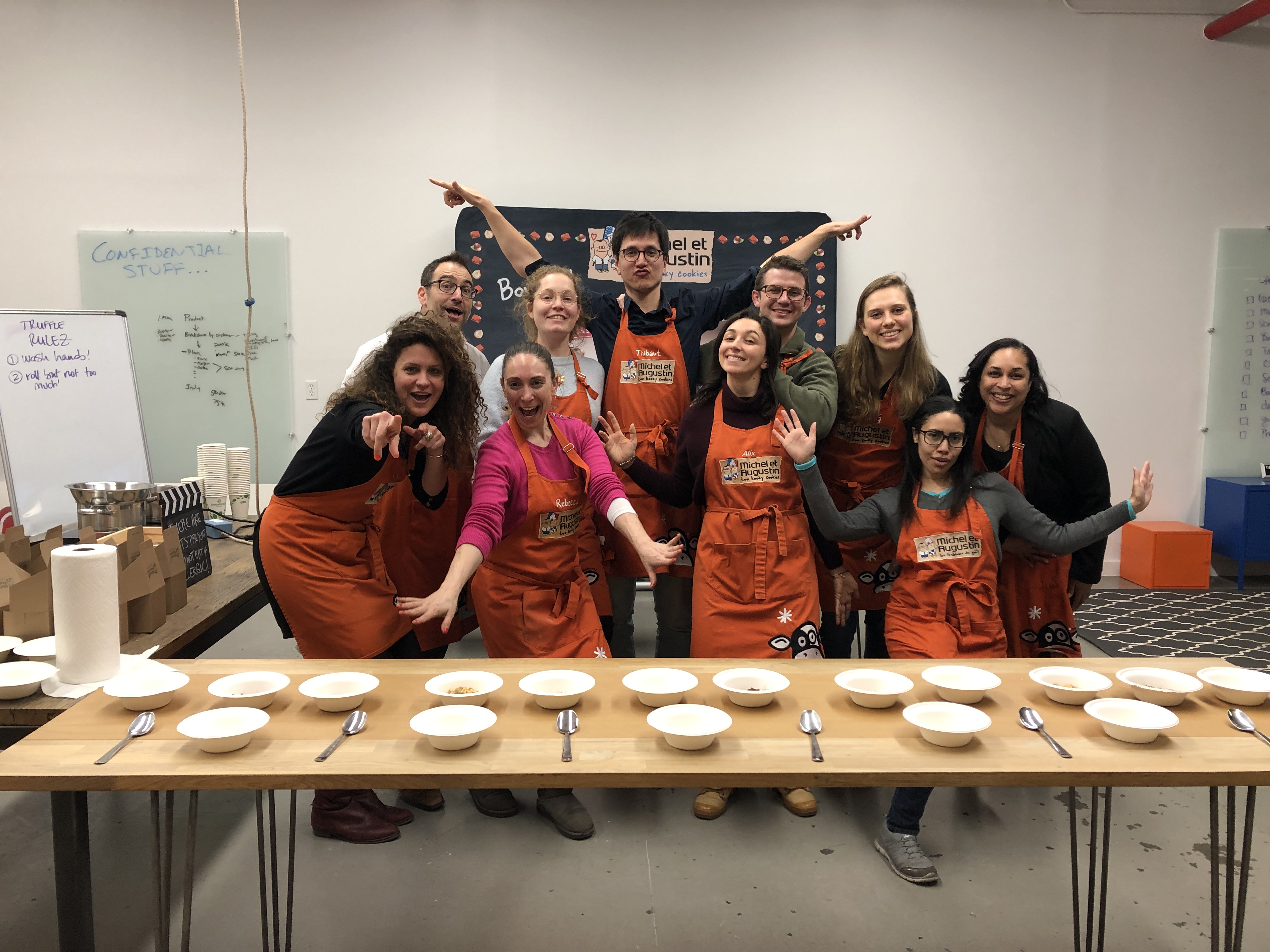 "The American consumer isn't necessarily looking for diet or low-fat products anymore. It feels like especially urban Americans are looking for real indulgence in small portions that are compatible with a healthy lifestyle," Lily explains. "There are no additives or coloring, and our products are made with ingredients you can find in your kitchen."
Now that Brooklyn's Banana Farm has had a few years to grow its roots, Michel and Augustin work primarily out of their Paris headquarters, where the majority of the company's baking is done. The owners hired Evan Holod last year to serve as CEO stateside, to oversee Brooklyn's operations.
With a rebrand on the way, two offices on opposite sides of the Atlantic, and enthusiasm for what they do, Lily says that Michel et Augustin is a wild place to work and is as kooky as it sounds, adding that the company is made up of a spirited group of people who are inspired by the company's mission to share their products with as many people as possible.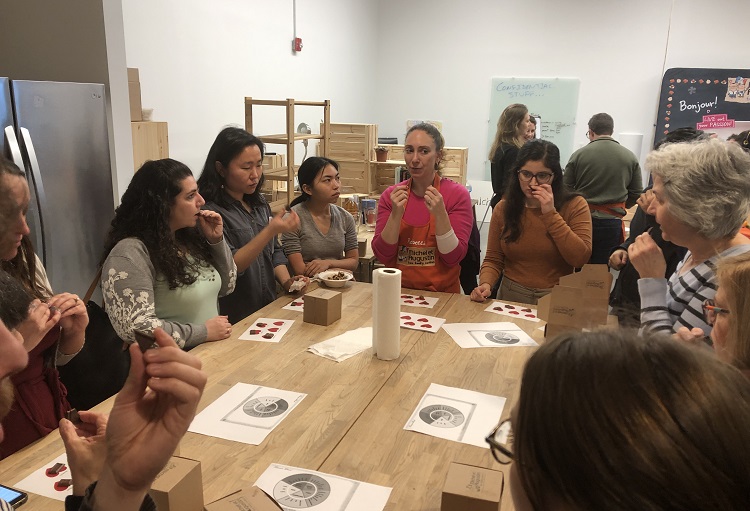 "Our challenge right now is to convert all Americans into super fans and to promote a love for pastries, good ingredients, and delicious French recipes before we think seriously about extension elsewhere," Lily says. "But that's definitely the idea — world cookie domination."
Once the truffle class is over, the team of Banana Farm employees graciously thank everyone for attending and encourage guests to take some final freebies (AKA cookie squares) along with their boxed truffles home. Things finally quiet down at The Banana Farm for the night — at least until the next open house.
Follow Michel et Augustin on Eventbrite for upcoming open houses, and keep up with their kooky adventures on Instagram and Facebook.