NIGHTLIFE
A Dive Bar With No Alcohol: Welcome to Listen Bar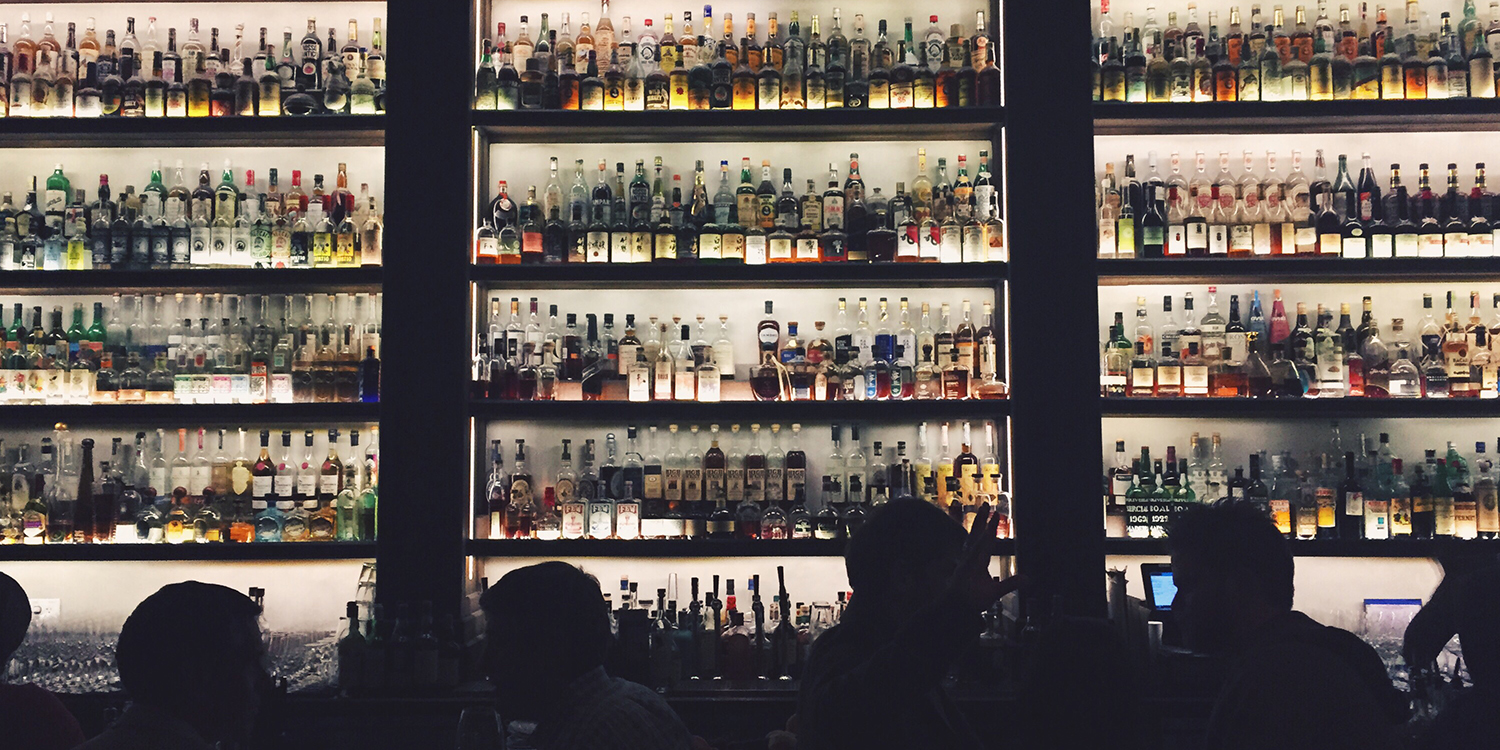 Is a bar without alcohol still a bar? Listen Bar, a booze-free concept bar, aims to answer that question at their Williamsburg pop-up from October 24 to October 27.
The bar's founder, Lorelei Bandrovschi, aims to "rewrite nightlife" by pulling in all the vibes of a traditional bar, just without alcohol — but don't call them "sober." With a background not in hospitality, but in marketing, Lorelei aims to craft a rowdy, non-judgmental space, slinging non-alcoholic drinks crafted by mixologists, herbalists, and even nutritionists, for those times when you don't want the night to end but don't want another drink.
Think your favorite dive bar, but with great music (since the bartenders are all working musicians) and craft cocktails (but sans spirits). If you're health conscious, they'll offer drinks perfect for your thoughtful lifestyle; if you're not, they'll have some rich indulgences, too. And yes, they'll offer the ubiquitous "beer and shot" combo, but it's not like you think.
Lorelei spoke with us and answered some of our most pressing questions about Listen Bar. Like, is it gonna be awkward? Are the drinks all going to be too sugary? And, really, is a bar without alcohol still a bar?
[Note: This interview has been edited and condensed.]
Where did this idea for a "no-alcohol bar" come from?
"It started five years ago as a challenge from a friend: I was turning 27, so I asked 27 people in my life for a challenge that would develop me as a person. One of my friends who never drinks dared me to take a month off of alcohol and to document my experiences with it.
"On the one hand, I really noticed how much I enjoyed it, unexpectedly. And also, I noticed all of these points of friction: how other people respond to you when you're not drinking, and how bartenders and bar menus don't always make you feel included.
"We've given this very important role in our social lives exclusively to spaces centered around alcohol. And what it comes to having options when you're not drinking, all of a sudden you're like, 'OK, what do we do?' So that was the real seed of the concept."
What's the vibe going to be like?
"We're looking for the comfort of a great dive. Dimly lit, groovy music, sassy bartenders. There's something about a dive that makes you feel like you're welcome there. It's a very friendly and inviting place, and that's something that we want to cultivate. Plus, I love being able to not take ourselves too seriously from an attitude standpoint.
"But the thing we do take seriously, and where we borrow more from the craft cocktail world, are the drinks. Creating really amazing alcohol-free drinks is an art, and it required quite a bit of tinkering. The thoughtfulness that went into how we put the drinks together and how we source our ingredients, that's where maybe we get a little bit more crafty and artful. We're like, kinda fancy, kinda trashy.
What's the menu going to be like?
"We consulted with a nutrition expert and an herbalist and things like that because we know that, for a lot of people, those are important things that get overlooked by regular bars. But we're cool with being trashy and having some things on there that are like, 'This is not good for you, this is what you want when you're being your bad self, and that's ok.'
"One of the drinks that I'm most excited about is our priciest drink on our menu, at $13: a frozen coco matcha, with coconut milk, pineapple, and matcha, that's served in a coconut shell. You're not ordering that because you're on a cleanse, you know?
"And it's ot just cocktails. We've got beer on draft, we've got kombucha on draft. It's a way to champion an experience outside of alcohol that is still familiar, even while being pretty different. For skeptics, I recommend ordering the non-alcoholic IPA, or our take on the beer and shot: the 'beer and drop,' with CBD oil."
So, if there's no alcohol, what makes it a bar?
"To some people, fundamentally, if there's no alcohol, you're not a bar. I understand that and I think that's sort of the fun of it.
"It's open at night. The menu is focused on drinks, rather than food, so with that, there's a real casual aspect to it. And it definitely serves the social purpose of a bar. You can just show up like, Hey, I don't want to go home yet, where's my place to go after work?' And I think that ultimately, that's the heart of a bar, rather than, 'What's the percentage of alcohol in the drinks that I'm having?' We would never describe ourselves as a 'sober bar,' but we are a place and a moment in time that offers an experience not centered around alcohol. I have a hard time with the word 'sober.' I think that it implies a much clearer definition, and it also expands beyond alcohol.
"We're social beings and we have some fire in us, and I think that Listen Bar is a place for that. It's a place you go to be out, have drinks, and meet people, whether you're out to meet a friend, to go on a date, or to just go in to strike up a conversation with the bartender.
"So, to the people who say that we're not a bar? That's fine, that's funny, we'll own that. We're not offended, it's cool. We kind of play with that.
What advice do you have for people who might be nervous about socializing in a bar atmosphere with no alcohol?"
"I would say, why not? Why not open yourself up to being comfortable and being curious about an experience that is a little different? Like, come in, have a drink, we won't judge you if you're hungover from the night before, and we won't judge you if you go around the corner to pound shots. It's ok.
"I think that opening yourself up to the possibility of being social after dark without alcohol will only enhance your experience. That was my biggest takeaway from taking a month off of drinking. I went into it with that skeptical mindset, and I was not psyched, because I was not into the idea of restricting myself. Coming out the other side, rather than restricting myself, it was freeing myself and opening myself. I was only accessing something new rather than shutting down something else.
"I'm not anti-alcohol. I don't think that we need to ban alcohol. But I am against the fact that it is such an assumed default state of requirement for being social, especially being social after dark."
Anything else you're really excited about?
"For some people, right now it's 'Sober October,' which I think is a really funny contrast to the Oktoberfest culture. And in that spirit, we're throwing a Halloween party, which is gonna be Saturday the 27th. That night we're staying open until 4 a.m.
"I'm really excited about creating this space that is fun and playful and rowdy and festive, without having that sort of sloppiness that is typically associated with 'late-night Halloween.'
"What happens when you rewrite Halloween? When you can remember it the next day? How wild can you get and how much fun can you have without relying on getting wasted?"
Listen Bar will be open from October 24 to October 27, from 6 p.m. to 2 a.m, at 109 S 6th St in Brooklyn.