LOCAL LIFESTYLE
Why People Are Waking Up for Sober Morning Raves (Instead of the Gym)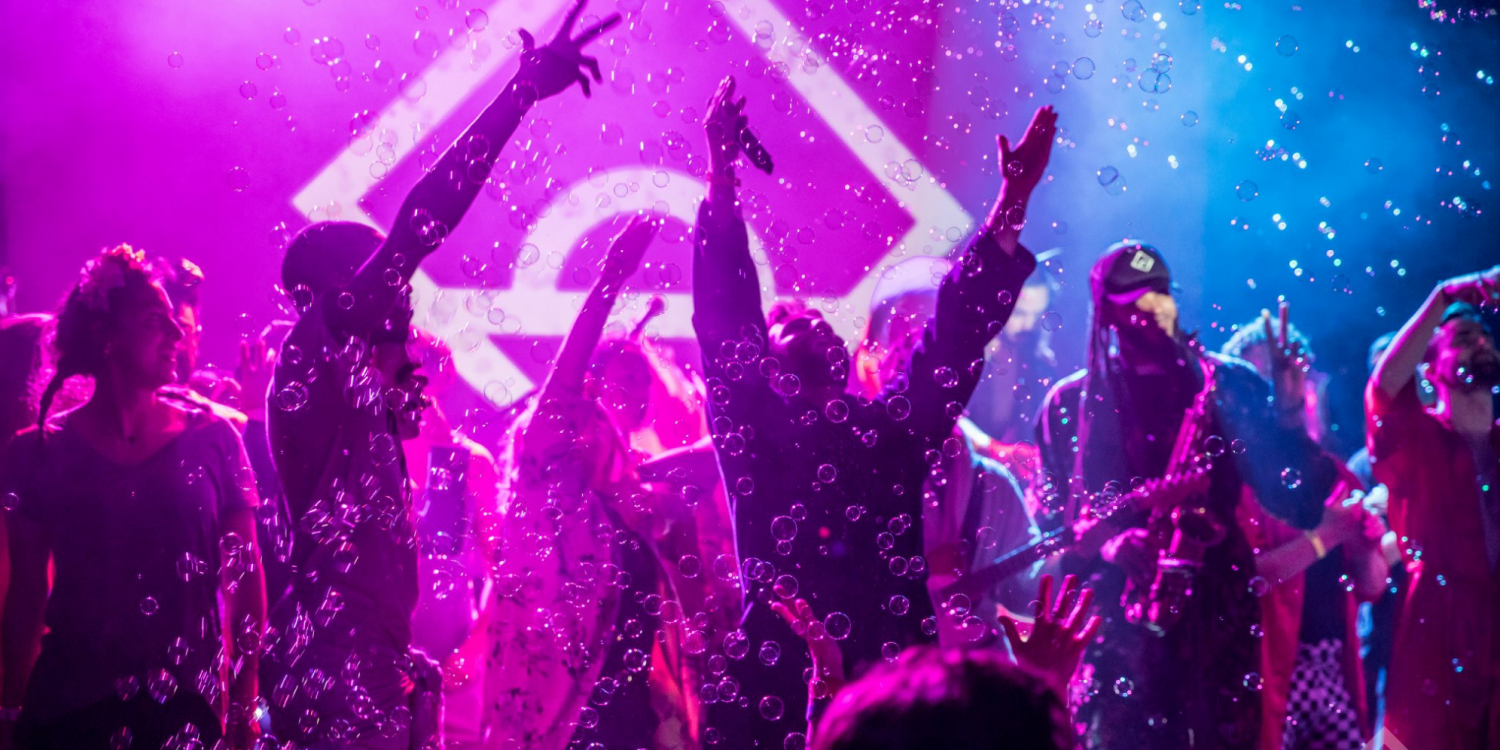 More than a thousand people are packed on the floor at New York City's Irving Plaza — many of them rocking glitter — as they dance, jump, and sweat their way through one upbeat song after the next. It's a scene straight out of a Saturday night in the city.
It's actually 7am on a Friday.
This electric early-morning celebration is the fifth anniversary of Daybreaker, a sober rave series that was the brainchild of Radha Agrawal after she became fed up with the drugs and alcohol that seemed to dominate the city's nightlife scene. Since launching the first event in NYC in 2013, which brought 180 people out before sunrise, Daybreaker has expanded to 25 cities throughout the world, with a global community of more than half a million people who have attended an event.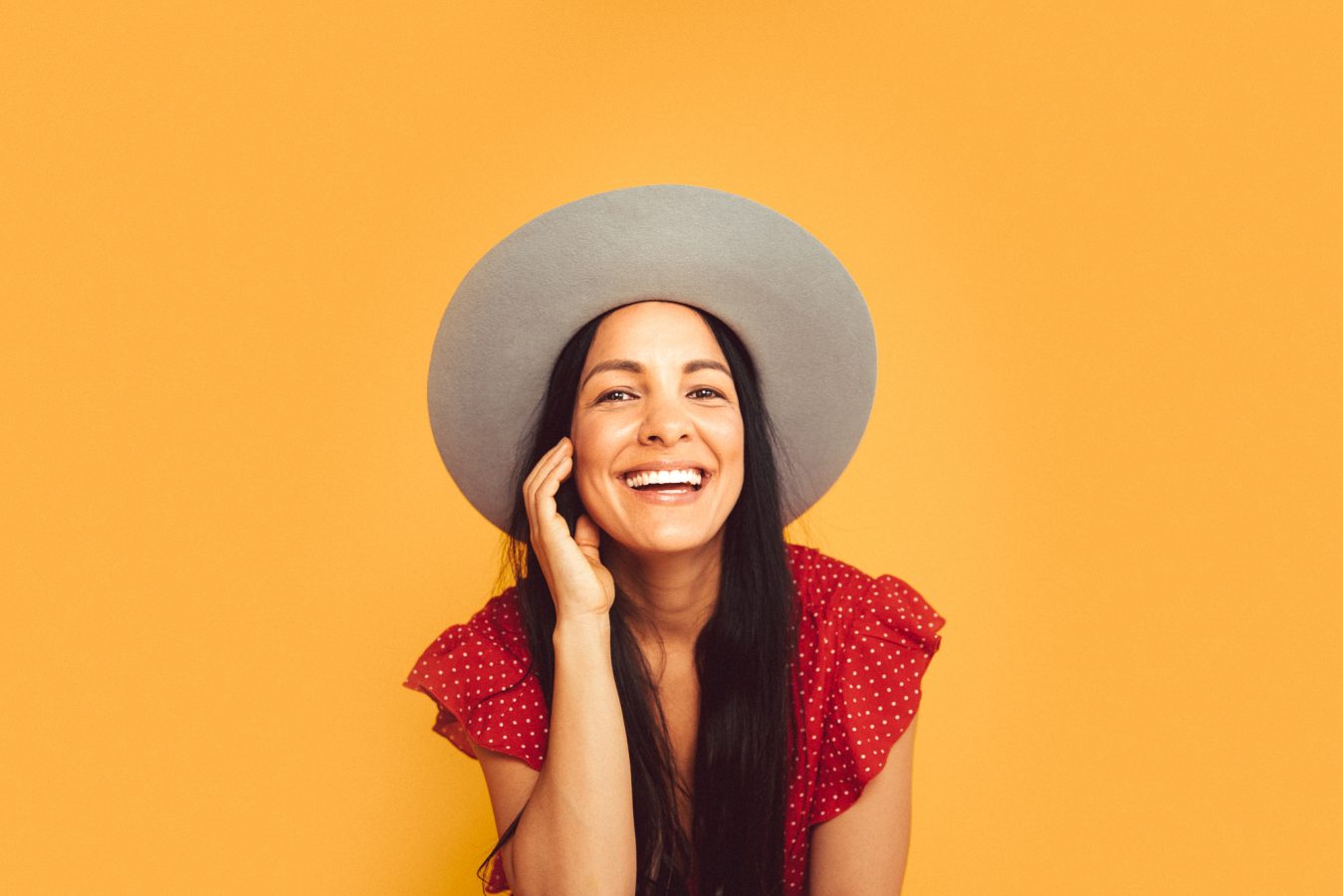 Radha Agrawal
Radha, who was eight months pregnant at the fifth-anniversary party, reveled in the magic of the morning. But her first baby is really the event, which has become more of a movement that creates community and celebrates humanity. Like all Daybreaker events, the anniversary bash began at 6am with an hour-long yoga session, followed by a dance party from 7am to 9am. But to call it a dance party is too simplistic; as an event that's fueled by connection, self-expression, and play, it's so much more than that.
"All we all want in life is to find ourselves and not escape ourselves," says Radha. "I think so much of nightlife can be escapism, not a returning to. And that, to me, has been the most incredible thing to witness [at Daybreaker]. There's this amazing level of passion that people feel toward finding events like this that give them that exhale of 'I'm home.'"
It's that sense of home that allows complete strangers to feel the love together on the dance floor, with the master of ceremonies repeating uplifting reminders like "Stop judging yourself," "Let it go," and "There's no fear in this room," as bodies move to the vibrating beats from a rotation of DJs, live bands, and an energetic horn section.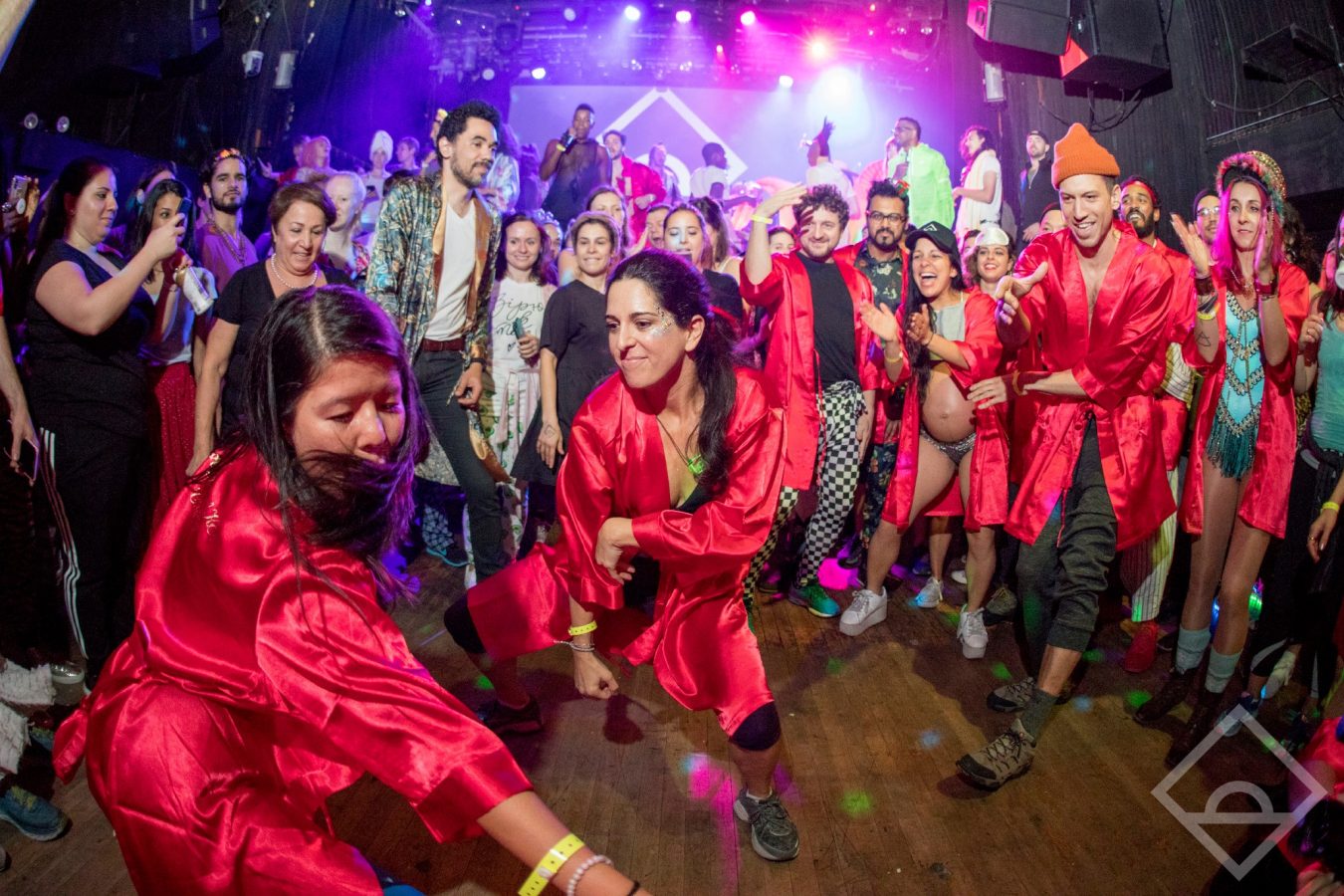 AJR Photography
For the fifth anniversary edition of Daybreaker, the theme was a "SPA-RTY," which attendees enthusiastically embraced by sporting pajamas, robes, onesies, eye masks, and anything that exuded the vibe of luxurious comfort. Aromatherapeutic scents like eucalyptus and lavender were dispersed into the air through spray bottles, and a glitter station allowed for attendees to make themselves literally shine. Ambassadors from each of Daybreaker's 25 cities were also present to round out the inclusive and celebratory vibe of the milestone event.
In the back of the venue, partygoers could take a break from dancing to enjoy healthy sips and snacks that included kombucha, tea, coffee, coconut water, and fresh fruit. The focus on well-being is all part of Radha's goal to inspire people to let loose without the pressure of substances.
"I want to basically break the codependency that we have between dance and fun, and drugs and alcohol. So many people have the mindset of 'For me to have fun, I need to be on something,' but that's not the case," she says.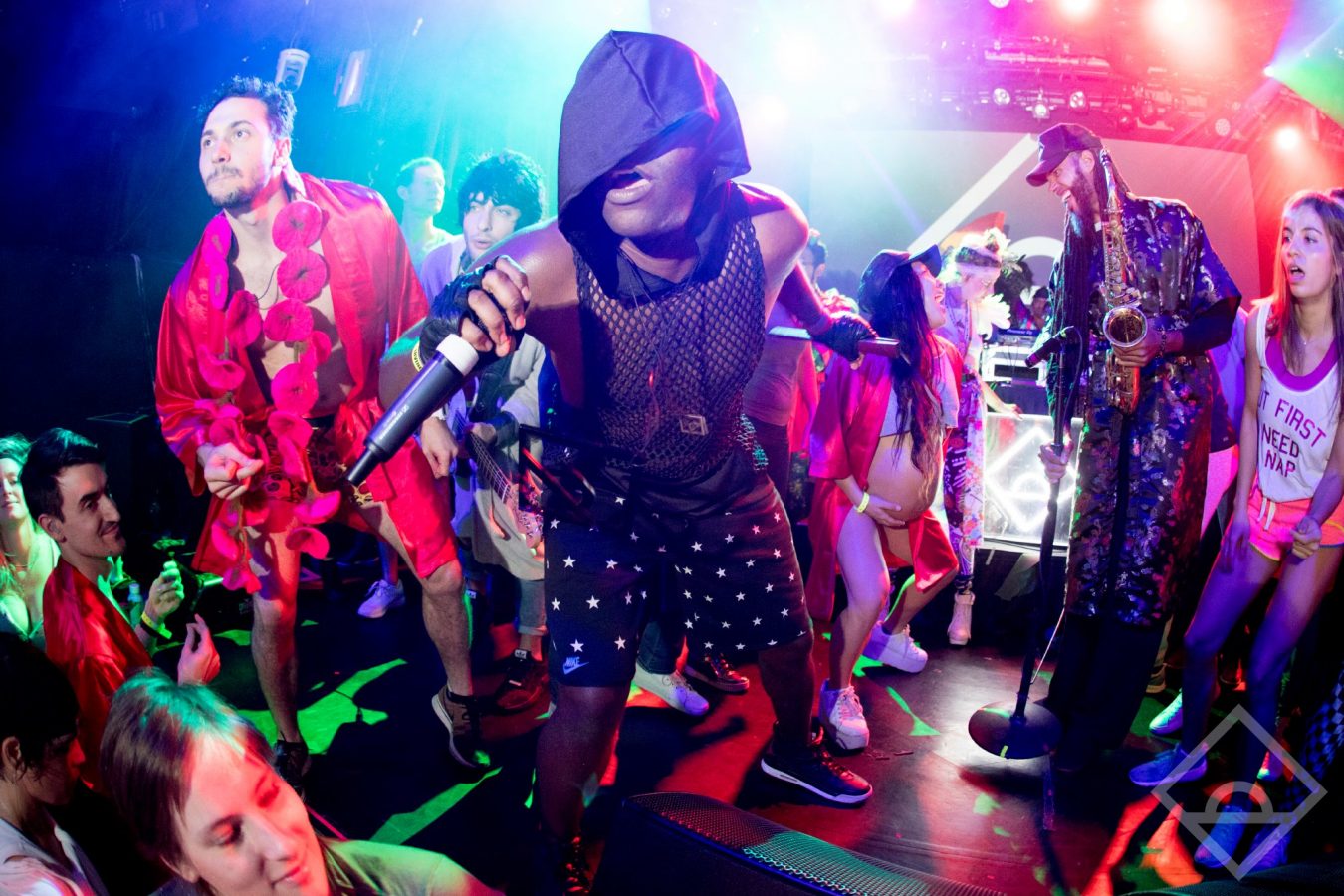 AJR Photography
"You don't have to be dosing on some drug. You know you can actually dose on your own natural high, right?" Radha asks. "Dose, I realized, actually stands for your four happy brain chemicals: dopamine, oxytocin, serotonin, and endorphins." Radha says that with this concept of "dose" at the core of Daybreaker events, she seeks to create experiences at every event for people to release their dose.
"The dopamine you get from the pleasure of waking up early. The oxytocin you get from hugging, because we replaced the idea of the bouncer at our events with a hugging committee that greets people," she explains. "Then there's the serotonin dump that you get from feeling a sense of worth and gratitude. And then the endorphins you get from working out with the yoga and dancing. You're burning calories for several hours, so it's like a runner's high."
From the live performances to the meditation that closes out each event, each Daybreaker is designed to not only empower attendees to be their authentic selves, but also create a space that eliminates isolation.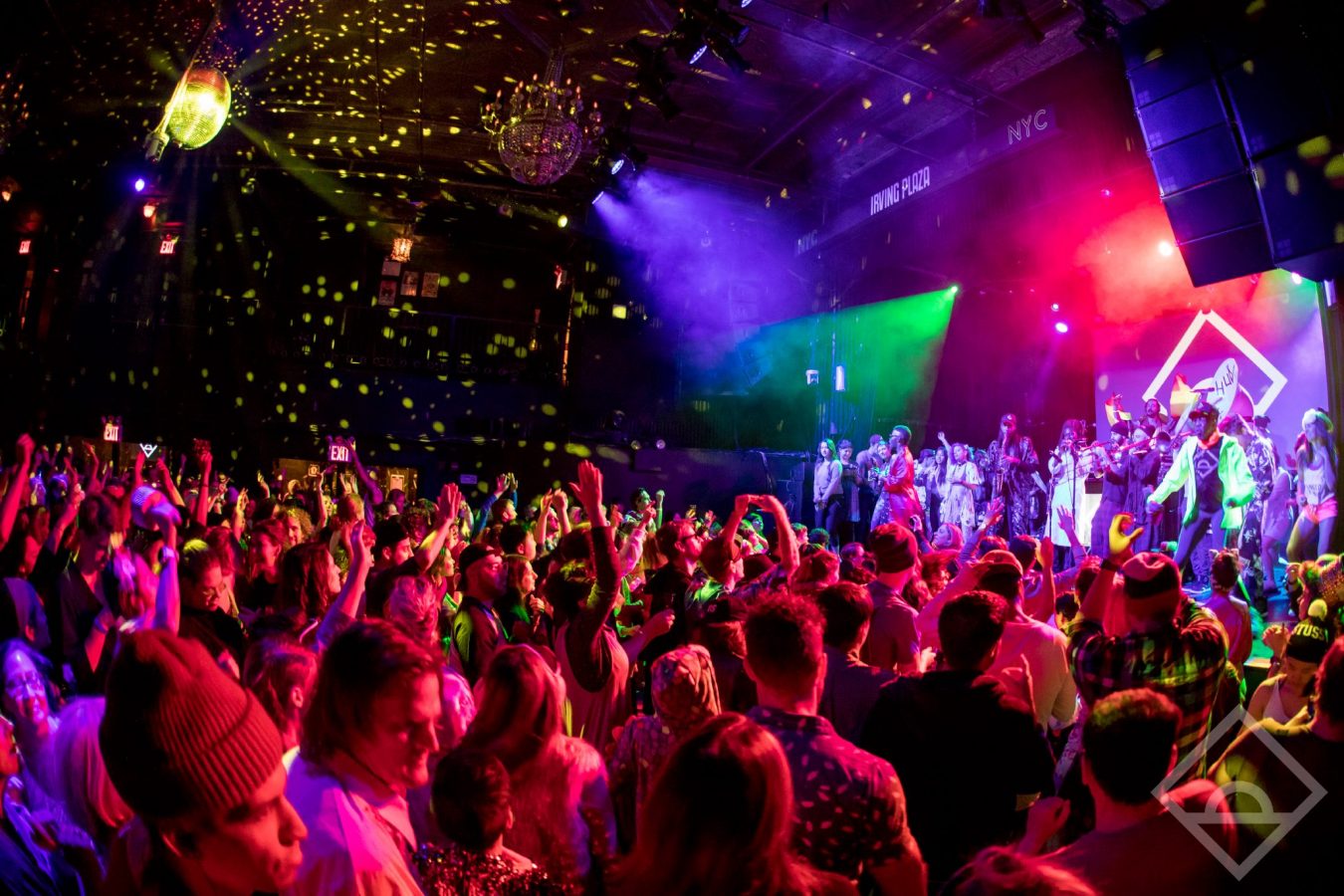 AJR Photography
"We're not slapping events together. We really think about what is going to inspire our community to feel that sense of belonging. That's actually what I'm after. That's what our whole team is after. Getting people that sense of belonging, where belonging is both the feeling and the community," Radha says. "Community is a very big buzzword today, but I see our community as a container in which you experience belonging. If we can create that for people at Daybreaker, then we're building the right kind of community."
With the Daybreaker community continuing to grow globally, Radha's realized that the concept of a sober rave was far more needed than she could have ever imagined.
"We thought this would be kind of niche, but now we realize that it's actually medicine. This is a monthly space where people are able to come and fully return to their authentic selves," she says. "There are even tons of kids coming now. And we also have lots of our elder community coming, as well. It's people of all ages, shapes, and sizes, and it makes my heart soar."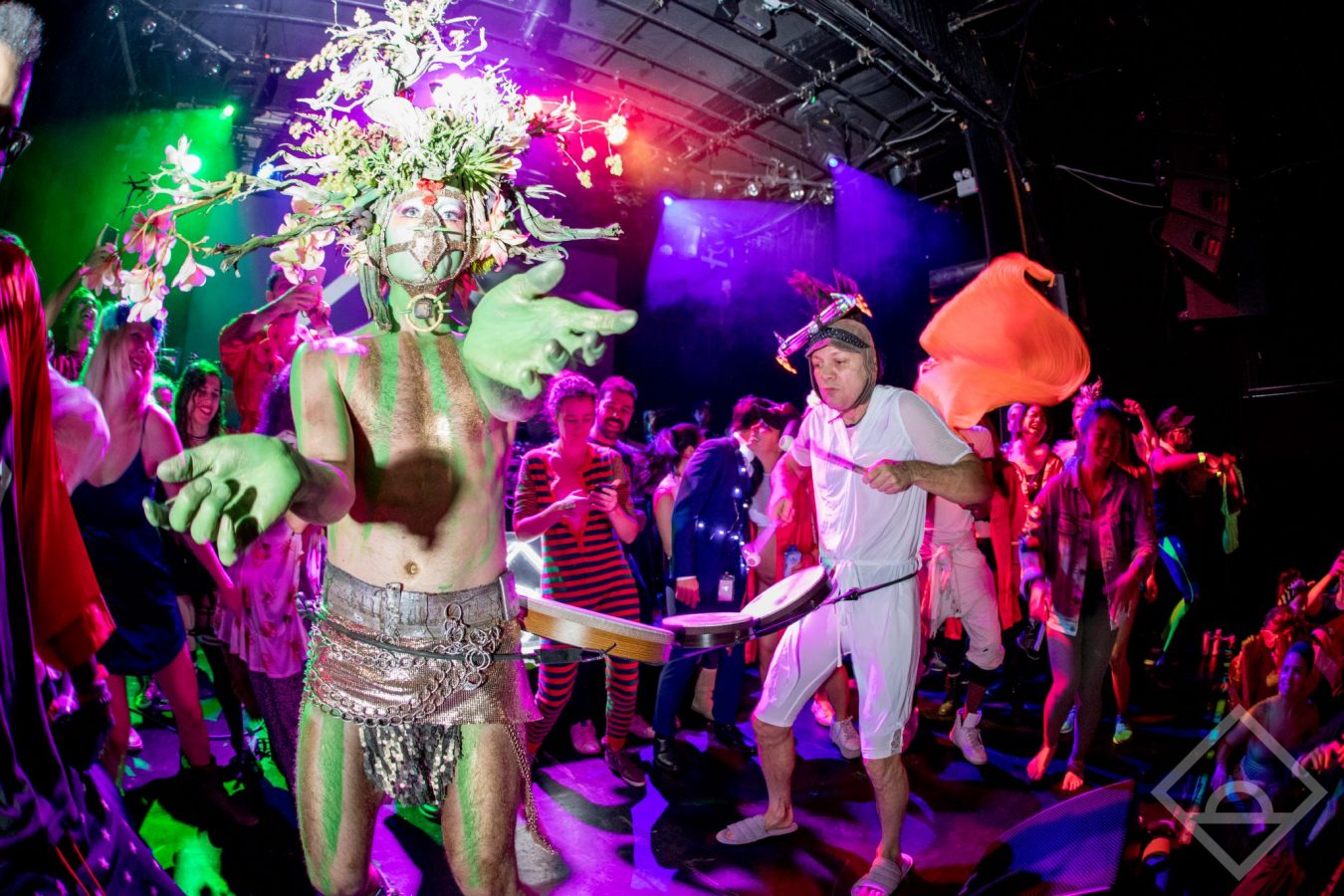 AJR Photography
In 2019, Daybreaker will expand to San Diego and Sydney, Australia, with Radha's ultimate goal to make it to every city in the world. Despite the differences of culture and languages, Radha says that the energy at a Daybreaker party is the same across the globe. "No matter where it is, I know that I'm going to feel warm, fuzzy, loved, welcome, included, and that I'm going to have my creative neural pathways blown open."
Radha also explains that there's something about the morning that unites people, regardless of where in the world their sun rises.
"At night, people go to events with completely different levels of energy, but in the morning, it's so clean. It's so pure. It's so clear. It's so lucid," she says. "And I hate to say this, but it's kind of a filter for douchebags. When you come to Daybreaker, you're setting your alarm. You're intentionally getting dressed in costume. You're coming to a party in the morning, before going to work, and you're sober. It's a very specific awesome, adventurous human that's going to do that, right?"
For those daring enough to leave their homes in their PJs and robes the morning of the SPA-RTY, the result was a warm and cozy extravaganza that included a cake being presented to Radha as the crowd sang "Happy Birthday" to honor five years since her Daybreaker idea was born.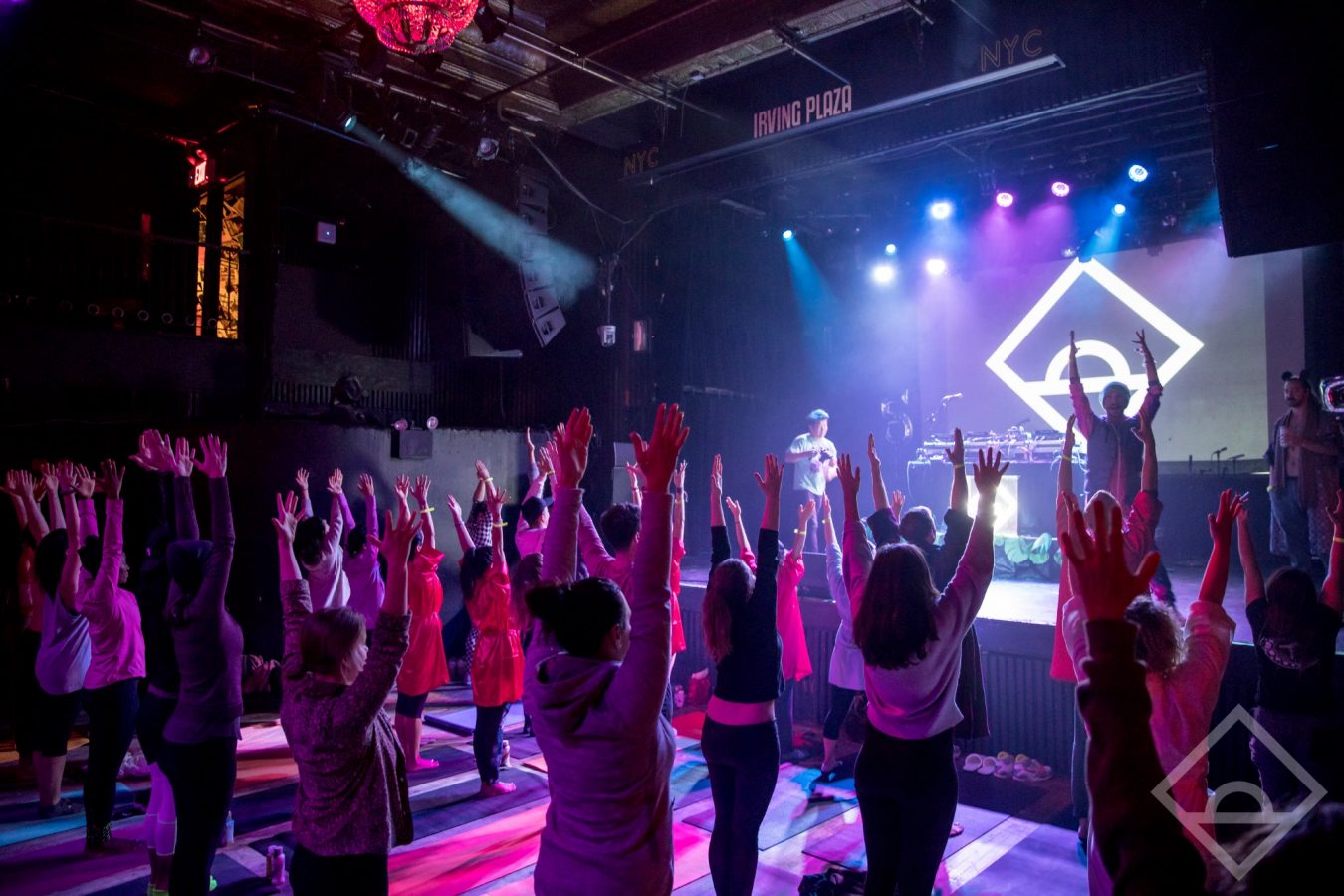 AJR Photography
The music and dancing came to a halt at 9am, and attendees were asked to take a seat as members of the Daybreaker team led the crowd through a variety of closing exercises. Through a sound bath, a meditation, a spoken word performance, and an acoustic set, strangers joined hands and acknowledged the camaraderie of what everyone in the room experienced that morning.
As Irving Plaza cleared out, attendees exited into daylight, ready to go to work with a greater sense of belonging than when they left their beds. And whether it was someone's first or 10th Daybreaker, Radha says that everyone should always show up the same way: with a beginner's mind.
"I think it really starts with your own mindset when you go anywhere, and Daybreaker is a perfect place to train that mindset. So think about it before you go. Are you showing up with judgment? Are you going in there ready to hate it or are you going in there ready to love it? If you go and you're like, 'This is so crazy, epic, fun, and wild. I can't wait to get dressed in costume and participate and just jump in,' you're gonna see transformational things happen for you."
Follow Daybreaker on Eventbrite to stay up to date on all future events.