CONCERTS
Music Meets Immersive Art at This Brooklyn Performance Space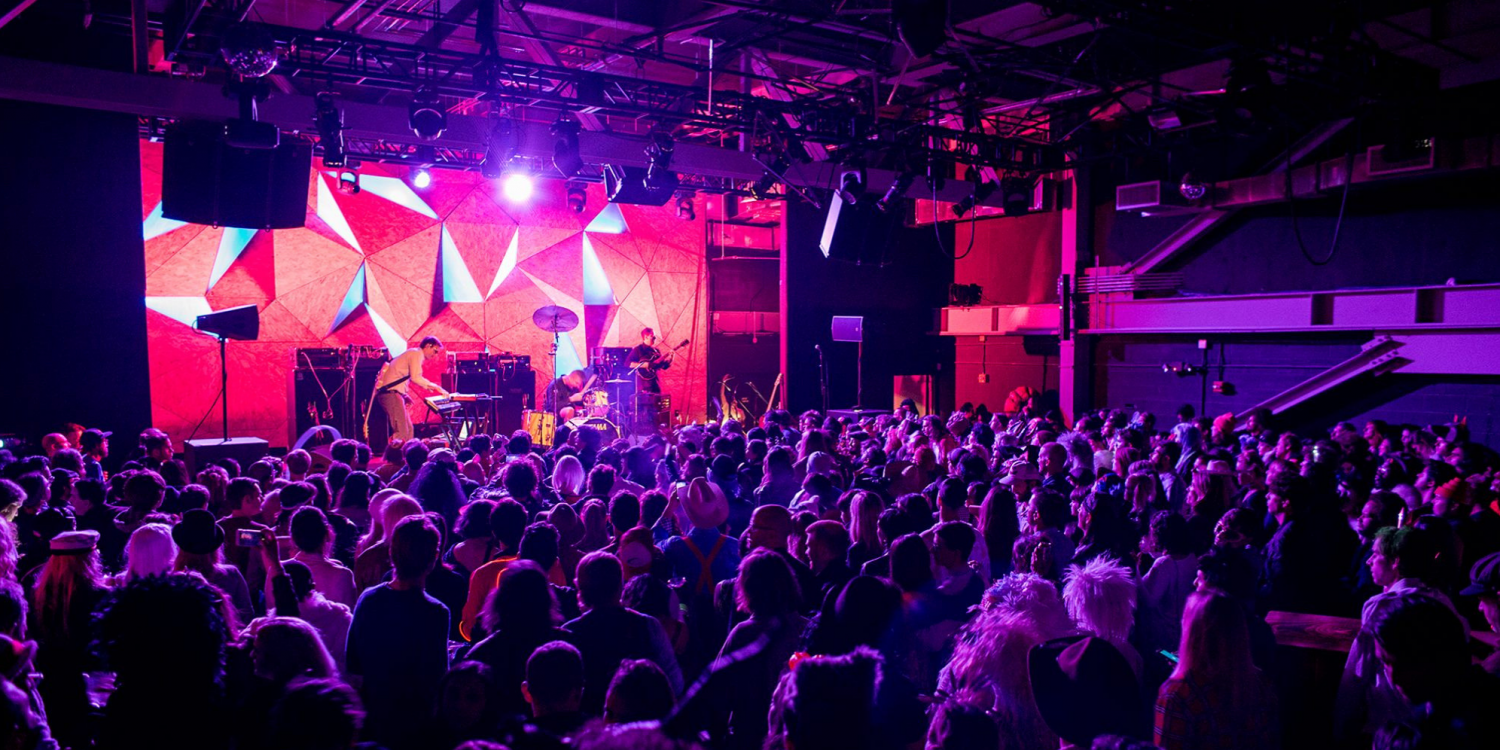 It's a Saturday night in Bushwick and several hundred people are gathered to see The Helio Sequence, an indie rock trio from Oregon with a dreamy-meets-folky sound. When the band takes the stage, the audience goes wild with excitement; it's the ten-year anniversary tour of their Keep Your Eyes Ahead album, their sixth release which continues to be a favorite among fans. Behind the band is an illuminated mosaic that has the power to put the audience in a trance, an immersive riot of color that's more art piece than stage lighting.
While music literally takes center stage at The Hall at Elsewhere, art is everywhere. The marriage of these two creative mediums is exactly what Brooklyn-based promotion company and music collective PopGun Presents set out to create when they founded the warehouse-turned-venue Elsewhere in fall of 2017.

PopGun Presents has been in the music business for a decade. Though they have an established reputation for creating one-of-a-kind live experiences and featuring artists on the verge of making it big, like Tame Impala and Disclosure, they wanted Elsewhere to offer more than just shows.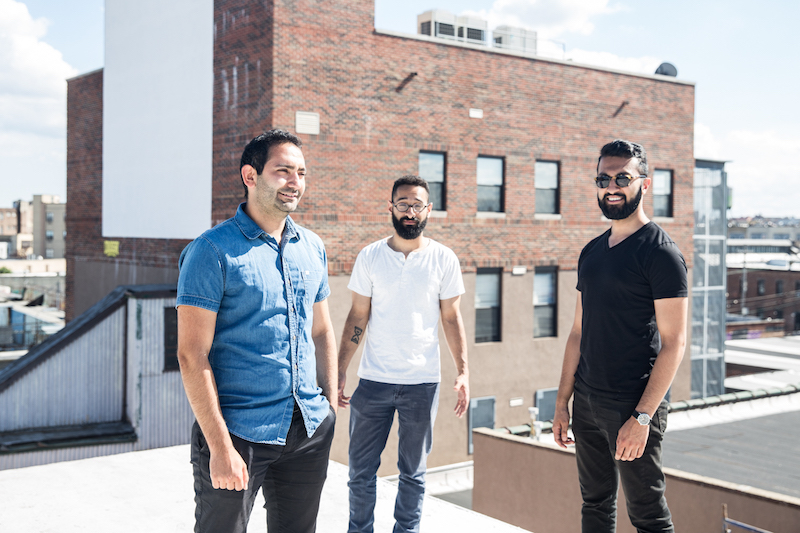 Laura June Kirsch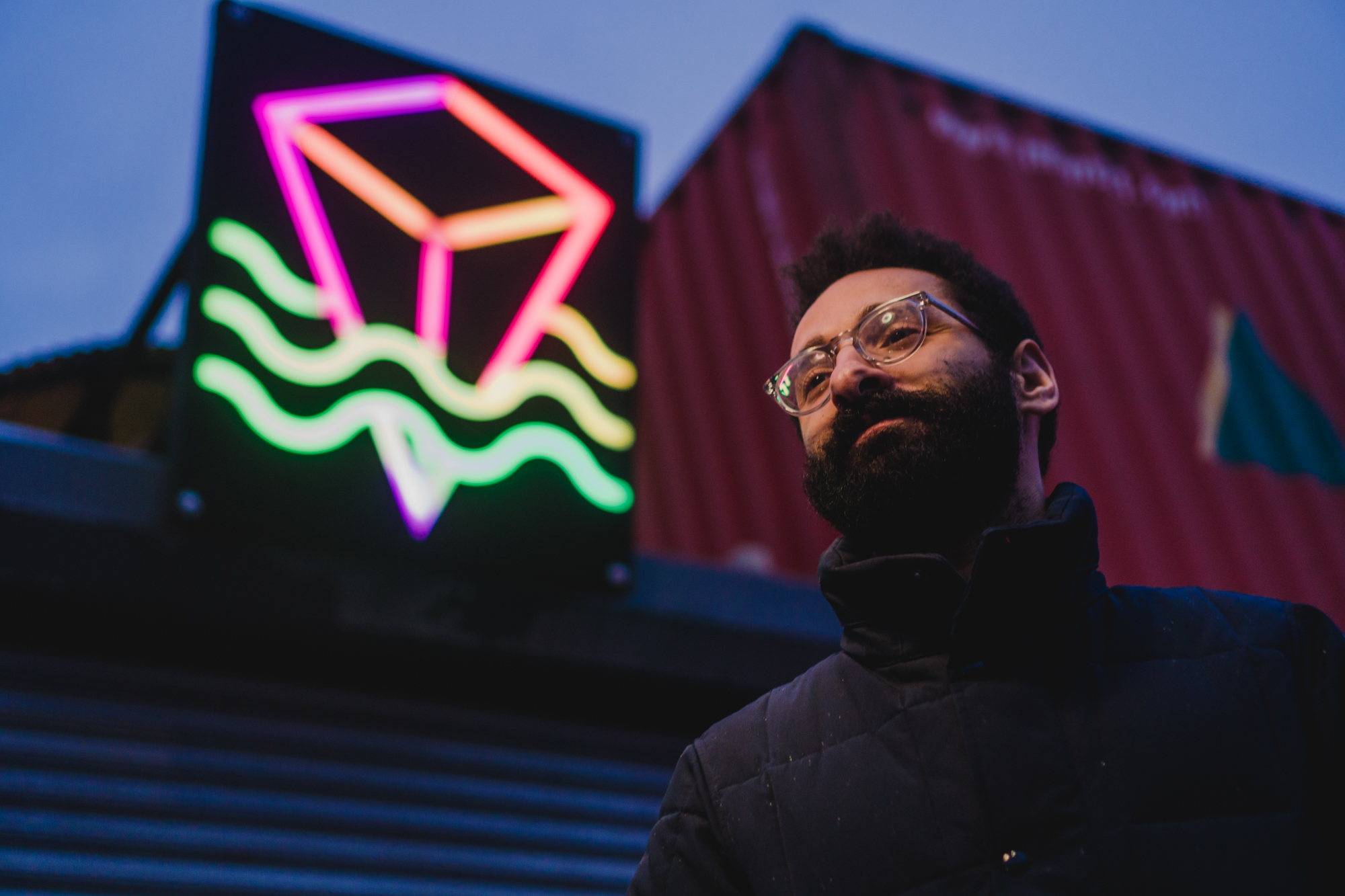 Ryan Muir
"We're trying to expand beyond music to emerging culture in the general sense," says Jake Rosenthal, one of Elsewhere's three founders. "I think there are a lot more crossover opportunities than there were even ten years ago in the city."
Along with his co-founders Rami Haykal and Dhruv Chopra, Jake knew he wanted Elsewhere to be a boundary-pushing venue that attracts every kind of music fan. The venue's eclectic programming is evident at The Helio Sequence show: While the band performs in Elsewhere's main concert hub with a 675-person capacity, R&B artist Jachary is playing in Zone One, a more intimate space that holds 200 people located through two sets of double doors from The Hall. And later that night when The Helio Sequence and Jachary fans clear out (or decide to stay), a dance party featuring a handful of DJs will take over both show spaces until the venue finally closes at 4am.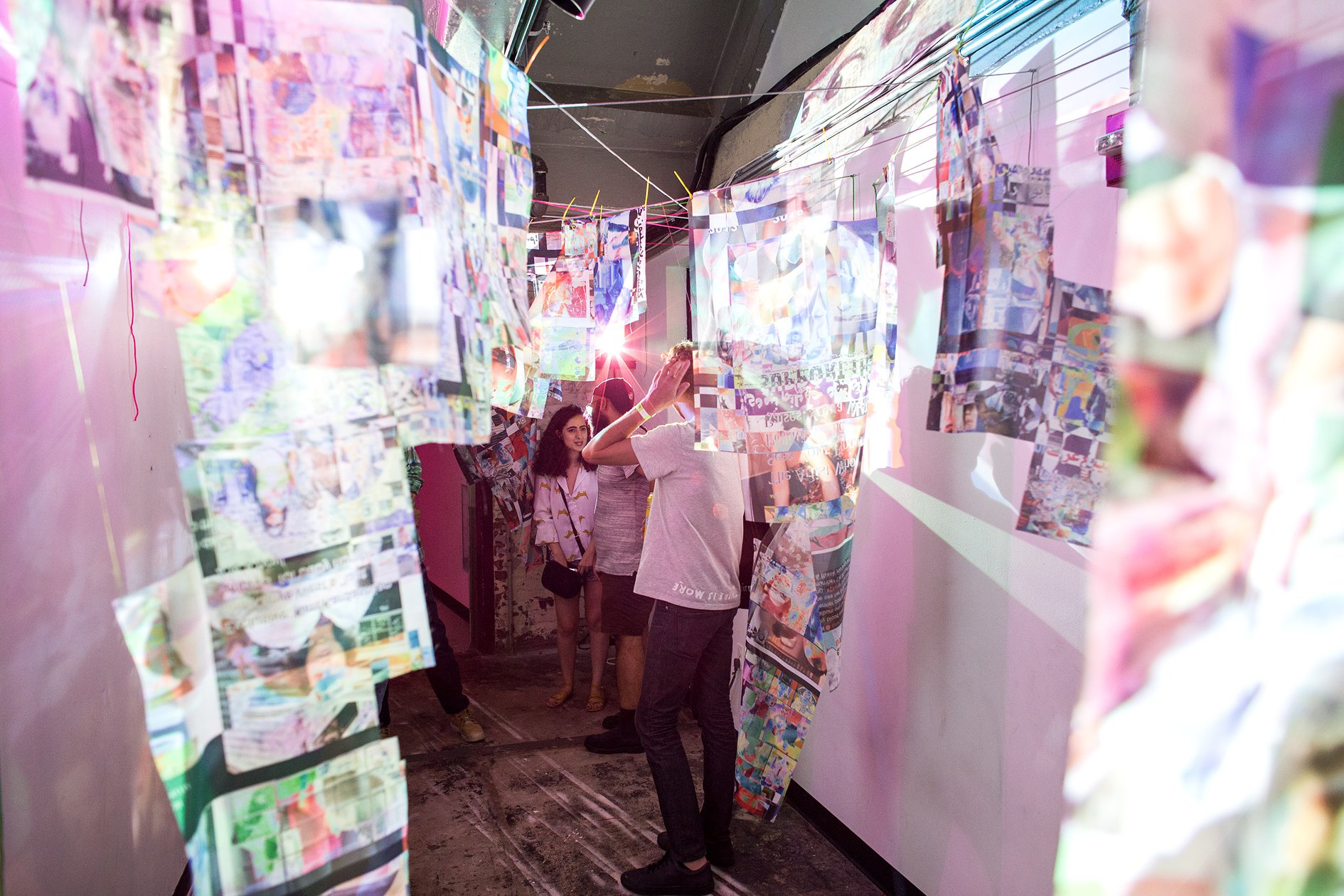 Luis Nieto-Dickens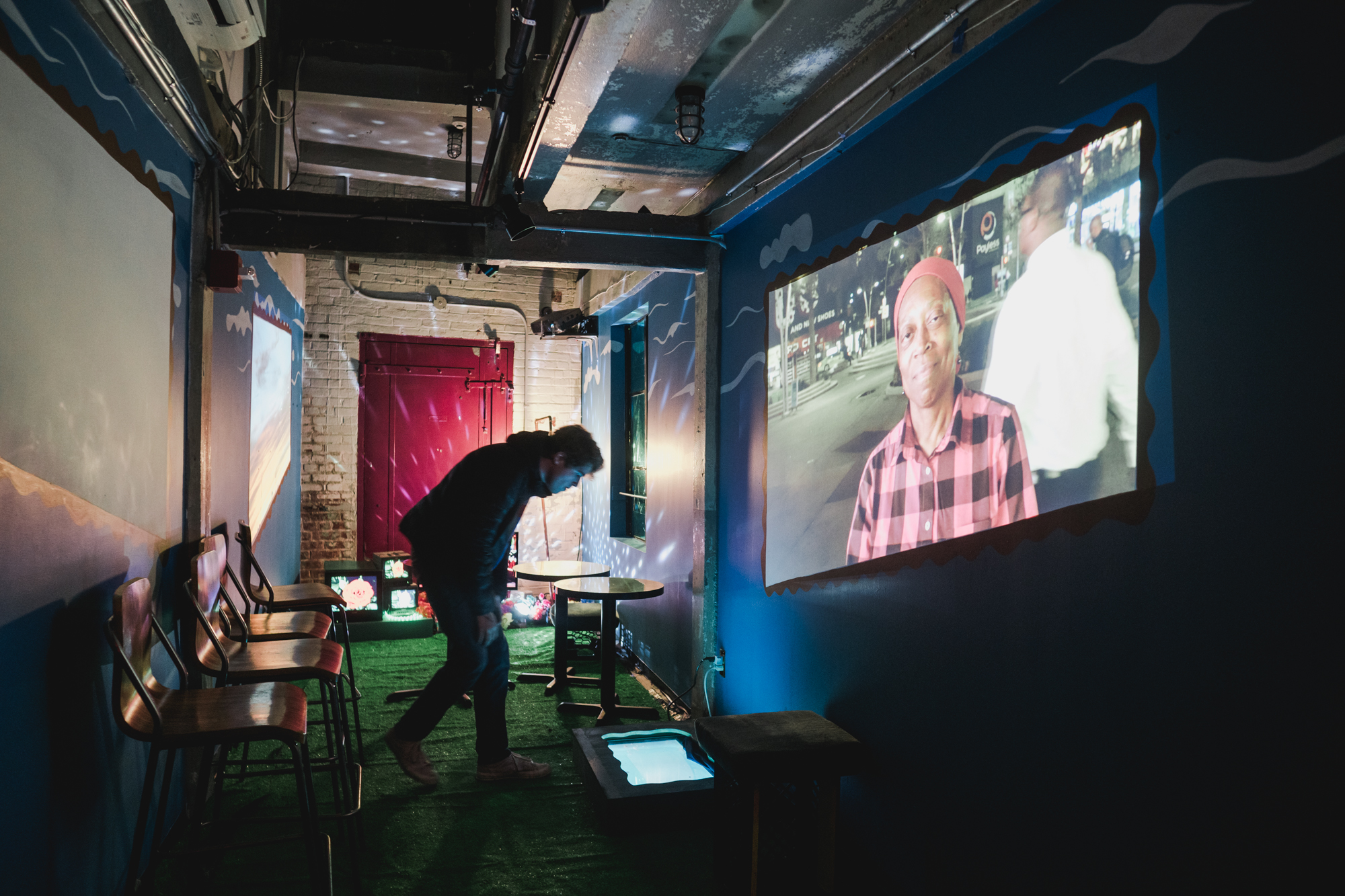 Ryan Muir
But it's unfair to call Elsewhere a venue; it is, in fact, many venues. The Hall, Zone One, and a courtyard are located on the first floor of Elsewhere's sprawling grounds, while the venue's cafe, The Loft, and an art exhibition space, The Skybridge Gallery, are on the second floor. To top all that off — literally — there's a rooftop that hosts shows in the warmer months. With six unique spaces, Elsewhere offers 24,000 square feet of experiences for guests.
"Elsewhere is sort of like a maze," Jake says. "There's always new routes to find and new experiences to have. We wanted our venue to be more exploratory and discovery-based than your average music venue. At [a normal show], you just walk into a room, stand in front of a stage for 90 minutes, and then you're out. Elsewhere is more of a community hub that you can spend a lot more time in. There are lots of nooks and crannies. There's just lots to do."
While Elsewhere has quickly become a staple of New York City's music and nightlife scene, the impressive venue had been over ten years in the making. In 2008, Jake and Rami started booking shows and parties from their NYU dorm room, with no intentions of doing it full-time a decade later. Their initial motivation stemmed from wanting to promote their friends' music, but their hobby quickly transformed into something much bigger.
The duo began booking shows for the now-defunct Williamsburg venue Glasslands Gallery, and by the end of 2009, they were fully in charge of the beloved club's impressive concert calendar. "While we were at Glasslands," Jake explains, "we started really learning about how to run a bar and a business. We just watched it develop and professionalize in front of us as more and more people started coming to shows."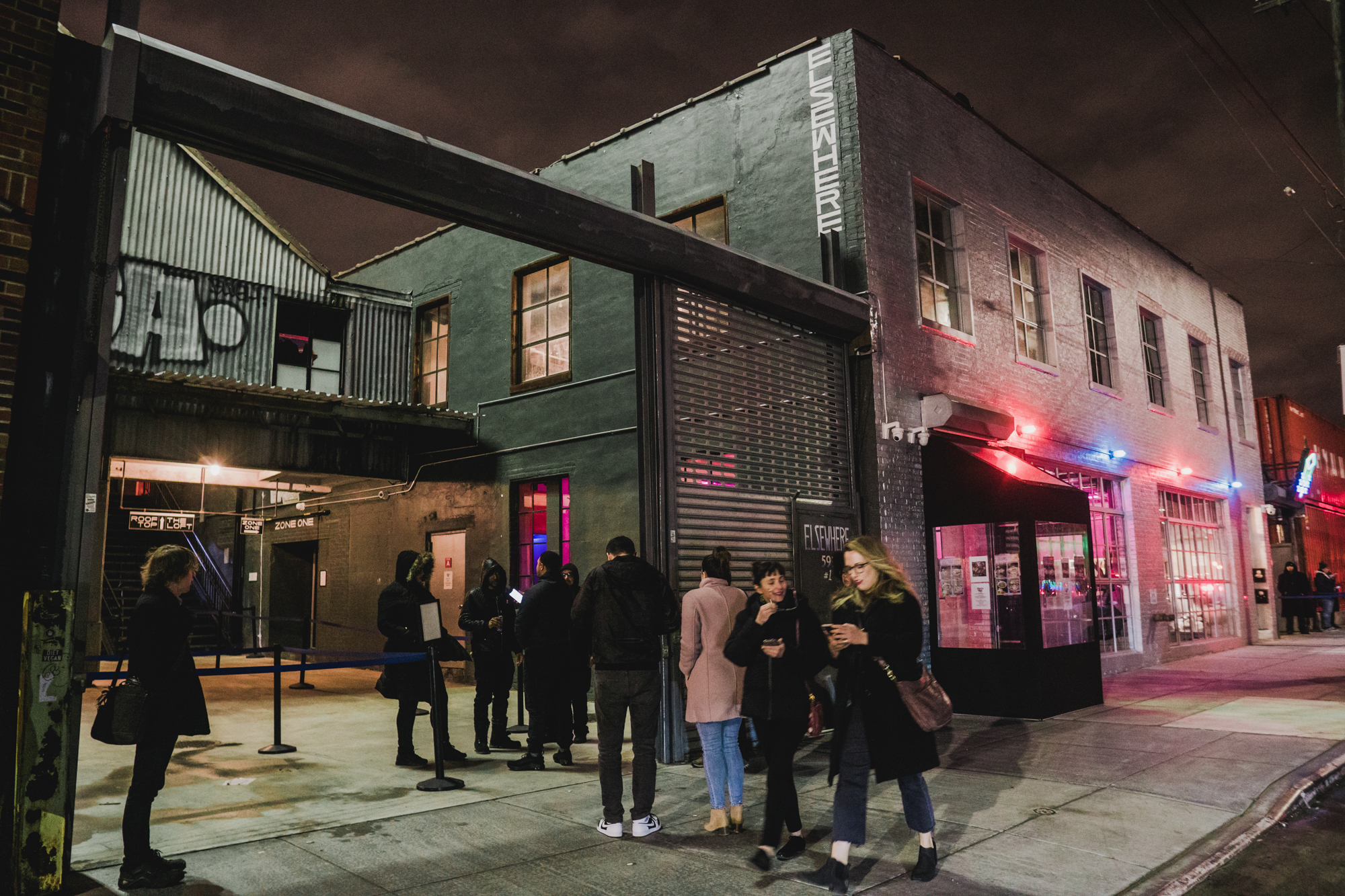 Ryan Muir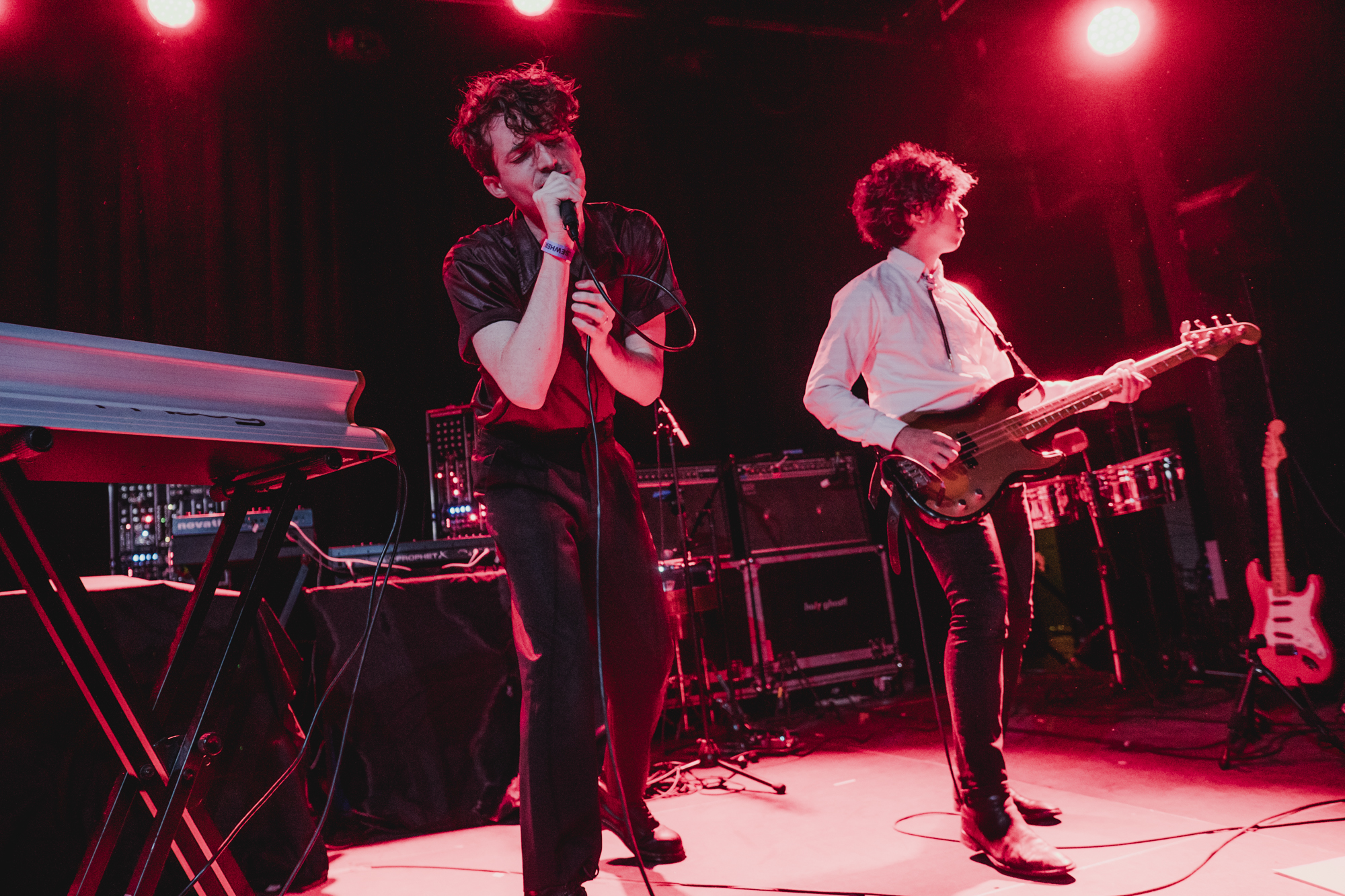 Ryan Muir
By 2011, Glasslands' owners asked Jake and Rami if they wanted to fully take over the venue. They graciously accepted the offer and ran the club until it closed in January 2015. But before Glasslands shut it's doors, Jake, Rami, and their friend Dhruv had already begun working on Elsewhere, their biggest project to date.
Jake says that PopGun Presents' success has everything to do with being true to the music and curation. "The decisions we make with our calendar are well-researched so that we have confidence in the music we're presenting," he says. "We have a lot of people with good taste over here listening to a lot of music."
The extended PopGun Presents team has made it their mission to "focus on the culture of emerging music without boundaries," and made up of people who have creative pursuits outside of Elsewhere. According to Jake, they aim to work with artists who need a platform to grow and have something visionary to say. But the thing that really sets them apart as promoters? They book the artists they actually want to listen to.
"We can really only promote music if we really care about it and know it deeply. For us, it's important to speak genuinely to different music cultures and do that in a way that we feel comfortable about," Jake says.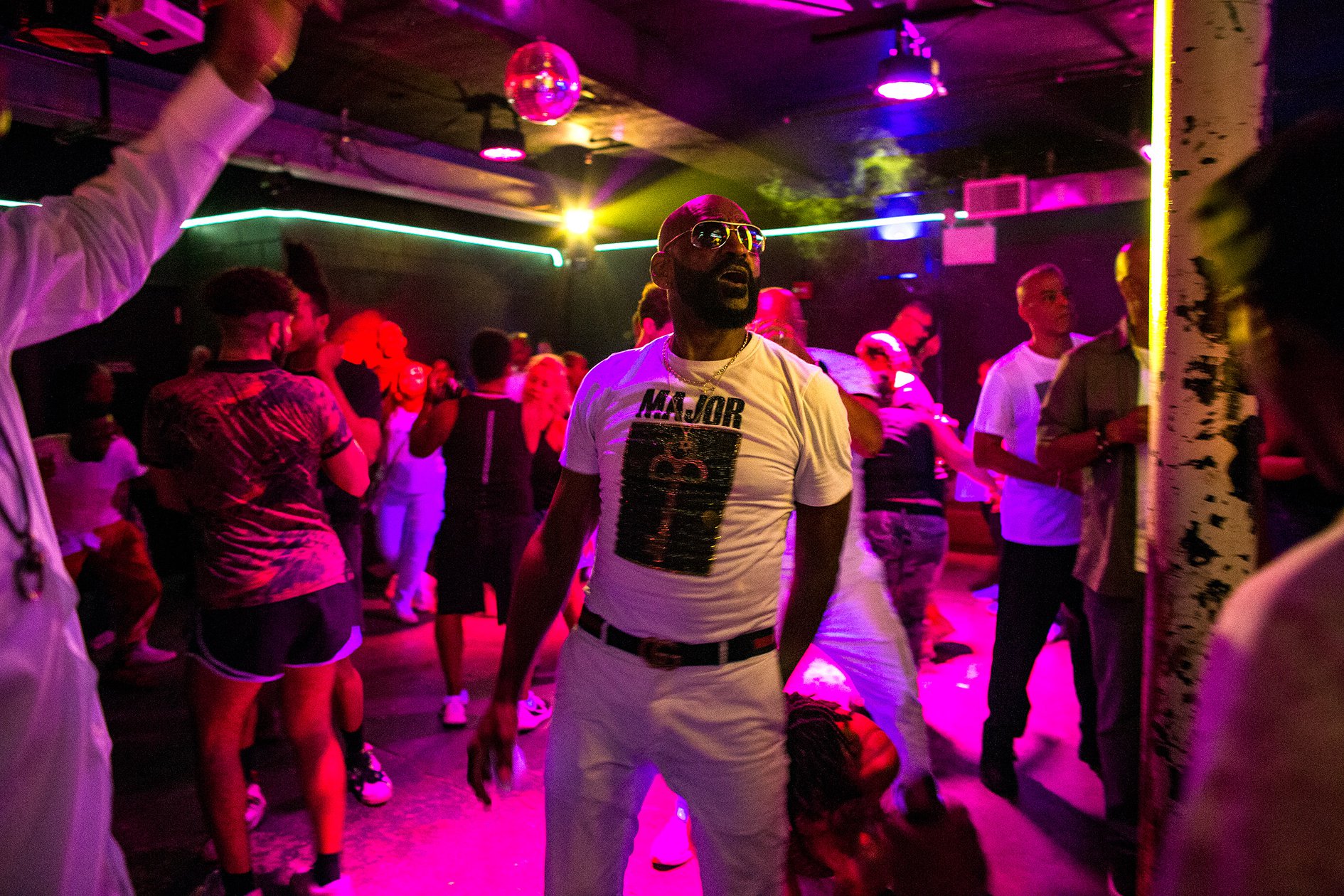 Luis Nieto-Dickens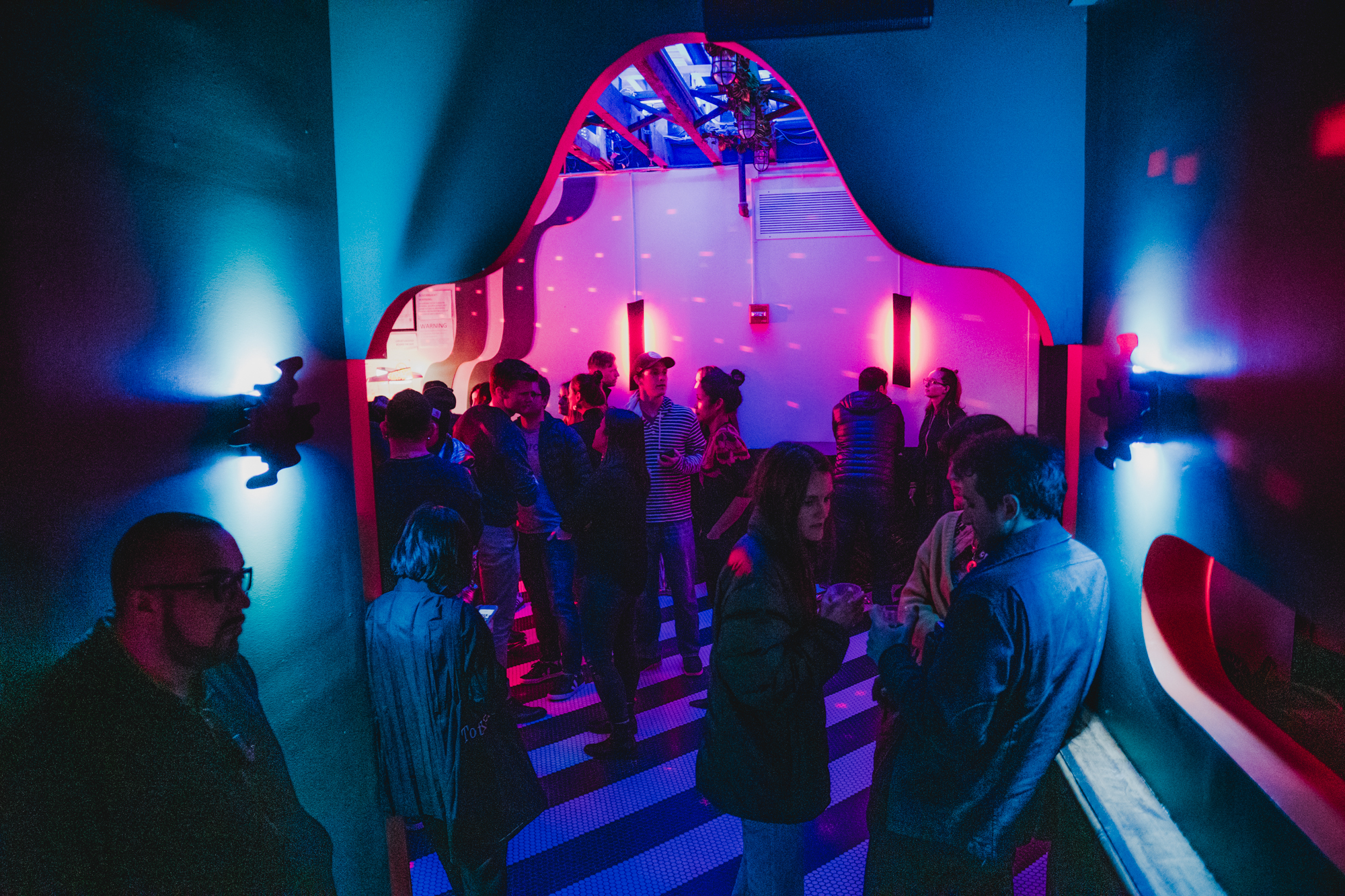 Ryan Muir
While it might seem like a daunting task to continually have a finger on the pulse of what's trending in the music scene, Jake says it's really just as simple as staying involved in the community and listening to what people are excited about.
"There's really no secret other than just staying curious and interested in music," he says. "Rami is actually now the head of the music booking efforts that happen for PopGun and Elsewhere, but because we've developed into a collective, we have a team of people making the booking decisions. I think right now it's a five-person booking team; we need that many cooks in the kitchen," Jake says. "There's just so much ground to cover if you're trying to serve different music communities and do that authentically."
No two experiences at Elsewhere are the same, and that's the point. On the night of The Helio Sequence show, Indie rock enthusiasts and R&B lovers are jamming out simultaneously under one roof. Concert-goers explore the art sprinkled around the space. Groups of people revel at the bar. Whichever way someone chooses to experience Elsewhere, it fosters discovery — and it keeps all kinds of fans coming back for more.
Want to experience a show at Elsewhere? Go here for the full calendar of events and follow PopGun Presents' Eventbrite page so you never miss a show.