OUTDOOR
5 Places to Go Apple Picking Near NYC (And What to Do Afterward)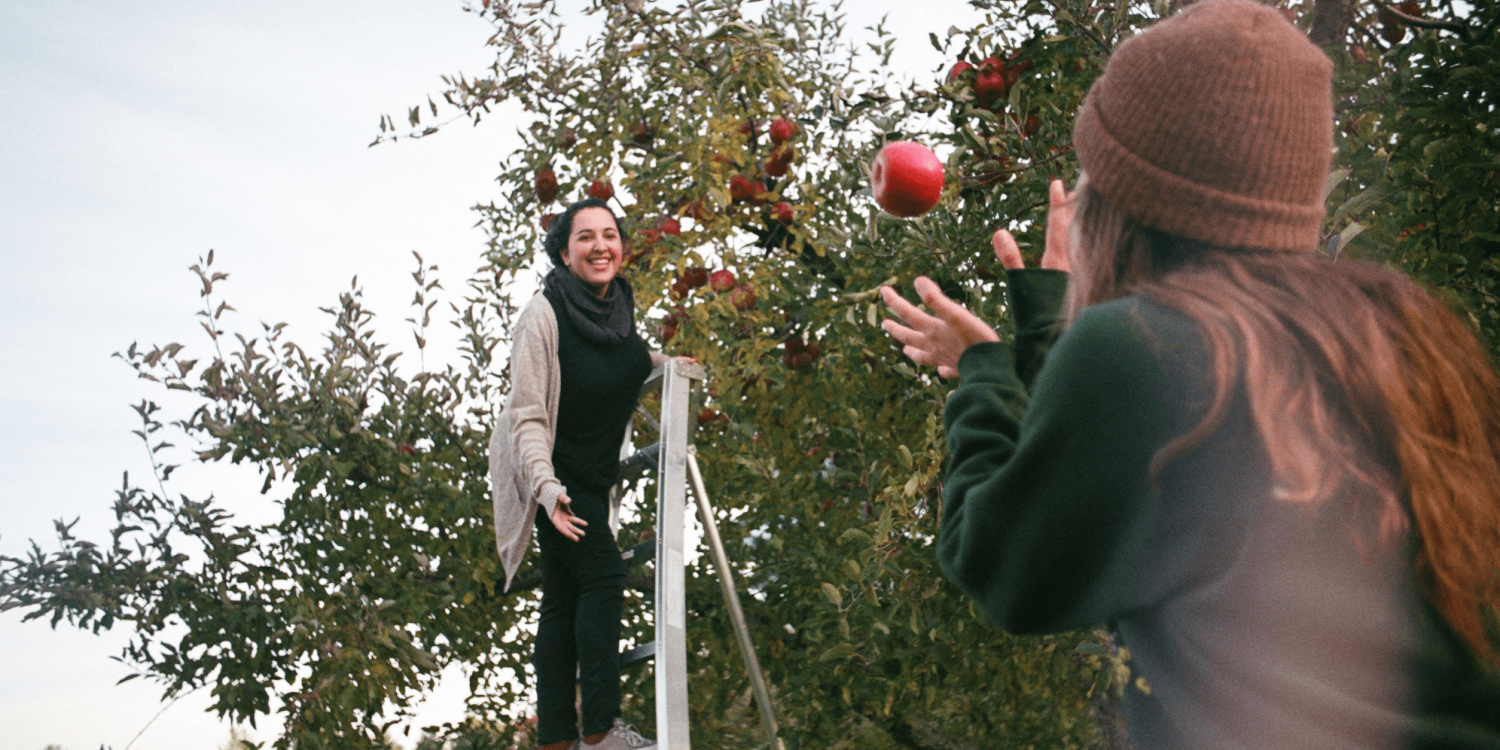 Apple picking is almost a rite of passage every autumn for New Yorkers. We hop in Zipcars or carpool upstate for the chance to bring home some of the freshest fruit around. After all, is it really fall if you haven't 'grammed a long row of apple trees in an orchard somewhere?
The number of pick-your-own farms in New York state is astounding, and even the closest ones are a bit of a hike. Instead of driving up, grabbing some apples, and heading back, why not make a whole day out of it? These are our top five picks for pick-your-own apple orchards and some of the best things to do around them.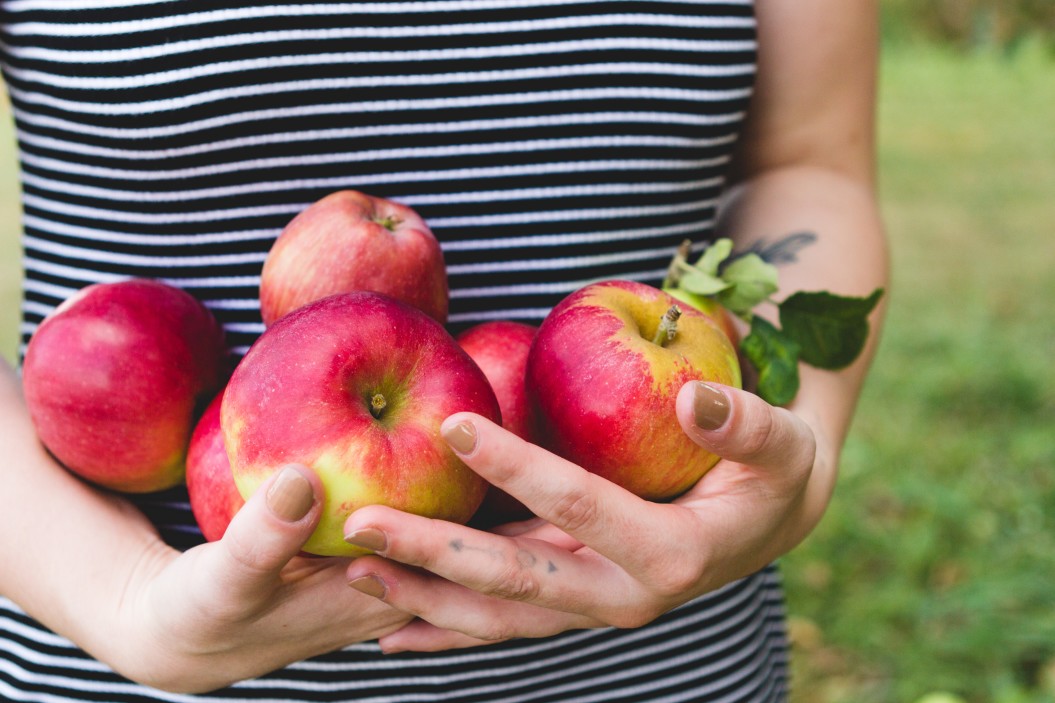 Pomona, NY
Driving time: 1 hour
With 10 generations of history behind it, this orchard has a farm stand with a fantastic bakery. They offer dozens of pies, from apple crumb and blackberry peach to sweet potato and chocolate custard, and some come in mini "personal" sizes if you don't want to take any leftovers all the way home. The lack of extra frills at this farm means they get less traffic, so way more easy-to-reach apples are left during peak picking season.
For a bite: Off the Hook

Snuggled into the end of a strip mall, you don't go to Off the Hook for the ambiance — you go for fantastic seafood at great prices. Eat lunch for under $10 at this soul food joint that offers some of the lightest, flakiest, freshest fried catfish around. If crispy breading isn't your thing, get a whole steamed tilapia for under $15 or a jerk chicken sandwich for $7. And don't skip the candied yams.
For a drink: Industrial Arts Brewing

This massive modern brewery is housed in an old warehouse and makes some of the best beers in the area. Try the Torque Wrench if you're a fan of double IPAs, or try one of their of-the-moment seasonal offerings. (Pro tip: They welcome outdoor food, so get your fish & chips from Off the Hook to go.)
For fun: Harriman State Park

Just north of the orchard is Harriman State Park, the second-largest state park in New York, with a landscape that feels like the opposite of NYC. It offers scenic hiking trails at a variety of skill levels, beautiful lakes (many of which are dog-friendly), and stunning leaves all autumn long. Walk over streams, take your kayak out on a lake, have a picnic in a clearing, or just soak in the autumnal scenery and gorgeous views.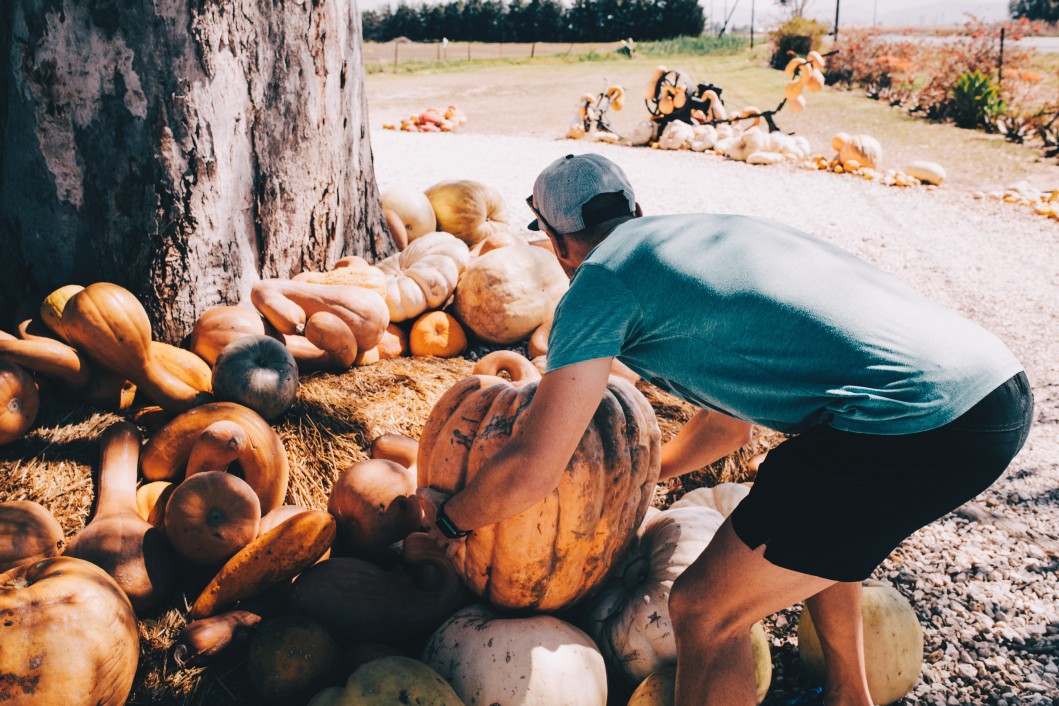 Warwick, NY
Driving time: 1 hour 30 minutes
Eat as many apples as you want for free while you fill up your bag to take home at Apple Dave's, an orchard in Warwick started by the late David Hull, who dreamed of being an apple grower since childhood. The farm charges no fees for admission, parking, or weekend entertainment. After you're done picking, take a walk around the pond, or pick a pumpkin from the pumpkin patch.
For a bite: Grappa Ristorante

Eating some good Italian at a family-owned restaurant is the best way to end a day of walking in the sun, and Grappa Ristorante's food and service rival that of any top-notch Italian joint in the city. Start with the buffalo mozzarella served with beefsteak tomatoes and fig-flavored balsamic, and don't miss their pasta dishes, from porcini ravioli in truffle cream sauce to linguini with garlic-sauteed clams. A homemade digestif will finish off the meal perfectly.
For a drink: Applewood Winery

Right on the orchard property, Applewood's wines are made with fruit from Apple Dave's orchards and vineyards. Bring your (well-behaved) dog, and enjoy a tasting of their limited-edition wines and hard ciders with incredible views of the mountains.
For fun: Storm King Art Center

This outdoor museum's vast green hills would be striking alone, but the large-scale sculptures dotting the landscape might take your breath away. The massive metal art pieces on empty hills and mobiles drifting in the wind are awe-inspiring, and the space feels empty even on busy days. It's a 30-minute drive from the orchard, but totally worth it if you're in the area.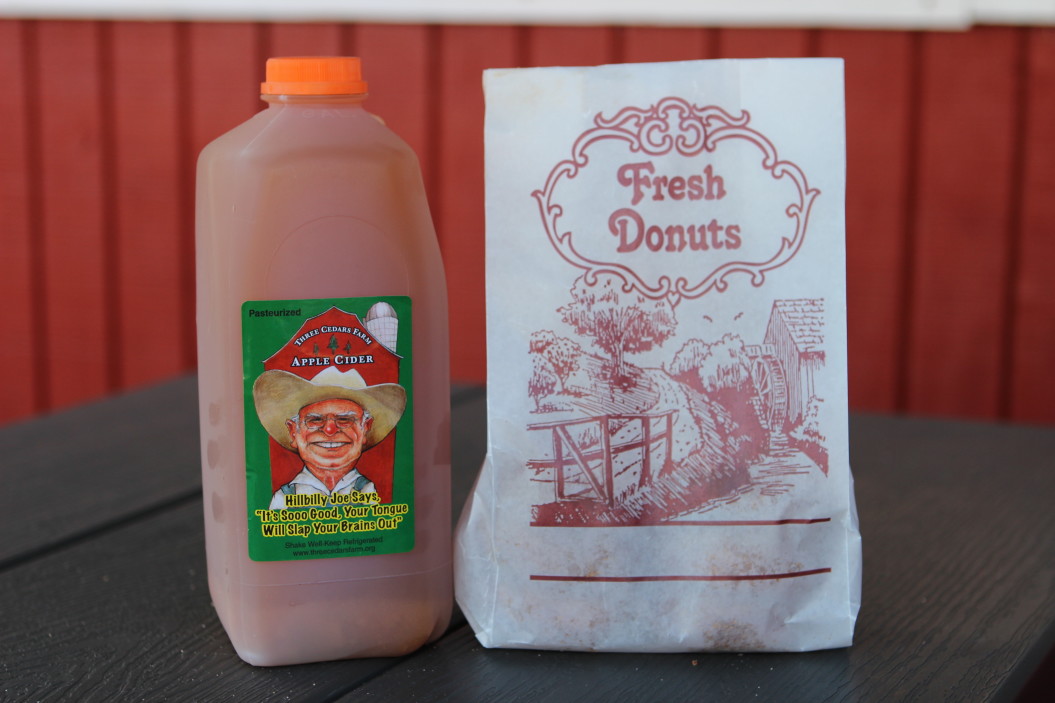 East Fishkill, New York
Driving time: 1 hour 40 minutes
Owned by the same family for over a century, Fishkill Farms is one of the most eco-friendly on this list, with half its apple orchards receiving organic certification a few years ago. Come on any autumn weekend for their Fall Harvest Festivals, where you're welcome to go on wagon rides, have fresh apple cider donuts, and listen to live music. Or just savor the wide-open spaces at their cider garden. It's like your favorite beer garden but with their homemade hard cider poured right in front of their orchard and views of the beautiful Catskill Mountains.
For a bite: Red Line Diner

Good diners are the best: You know they'll always be open, have giant menus, and be super satisfying. Red Line Diner is one of them, housed in a killer retro building. Take a seat in one of their vinyl booths, order a slice of cake from the display up front, and sip your bottomless cup of coffee.
For a drink: Denning's Point Distillery

The cute town of Beacon is only a 20-minute drive from Fishkill Farms, and Denning's Point Distillery is a must-visit. Take a tour of the distillery, and learn how their liquors are made, or just visit the tasting room, and settle into samples of spirits like their apple brandy and award-winning small-batch bourbon, backed by live music on the weekends.
For fun: Dia:Beacon

This sprawling modern art museum integrates its collections perfectly with the unique architecture of its renovated factory building. If you're into minimalism, you'll be in heaven with the wide-open spaces and clean lines of their permanent collections. One highlight (literally) is Dan Flavin's series of fluorescent light "monuments," which are at once paintings, sculptures, and experiences.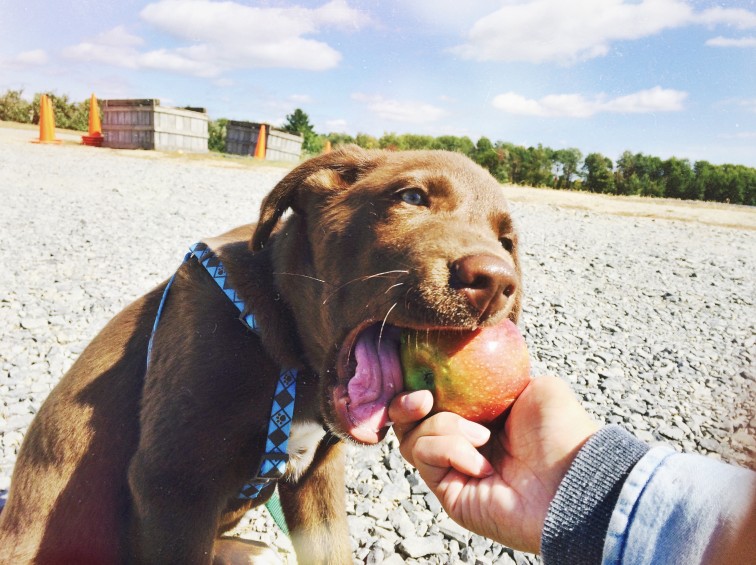 Poughquag, New York
Driving time: 1 hour 45 minutes
Over a dozen varieties of apples and 120 acres of apple trees mean you'll come home with plenty of prime picks, but Barton Orchards is more than just a giant orchard. During the fall months, they have a haunted house, a petting zoo, a corn maze, a mini carnival midway with a shooting gallery, and tons more. It's like a county fair every weekend.
For a bite: Big W's Roadside BBQ

This no-fuss barbecue spot shells out straightforward meaty meals, homemade barbecue sauce, and sides that are just perfect. Everything comes in three sizes: truly sensible, sensible, and roadside (which will require a nap afterward, according to the owner). Get the combination "for one" and split it between two people, and then wash it down with some home-brewed sweet tea for a truly satisfying meal.
For a drink: All City Grill
Barton Orchards has a taproom, but the lines and crowds can be a little wild on the weekends. This nearby dive isn't the place to grab food, but it is totally a place to grab one of their on-tap craft beers and hang out after a day in the sun, surrounded by other apple pickers.
For fun: Innisfree Garden
Thirty minutes north of Barton Orchards, this is one of the "10 best gardens in the world," according to their website, and might be the cleanest of all, with no litter to speak of. Spend some leisurely time among the serene lily pads and flowers, small waterfalls and rock formations, and unique foliage and colorful trees, and you'll feel as far from NYC as possible.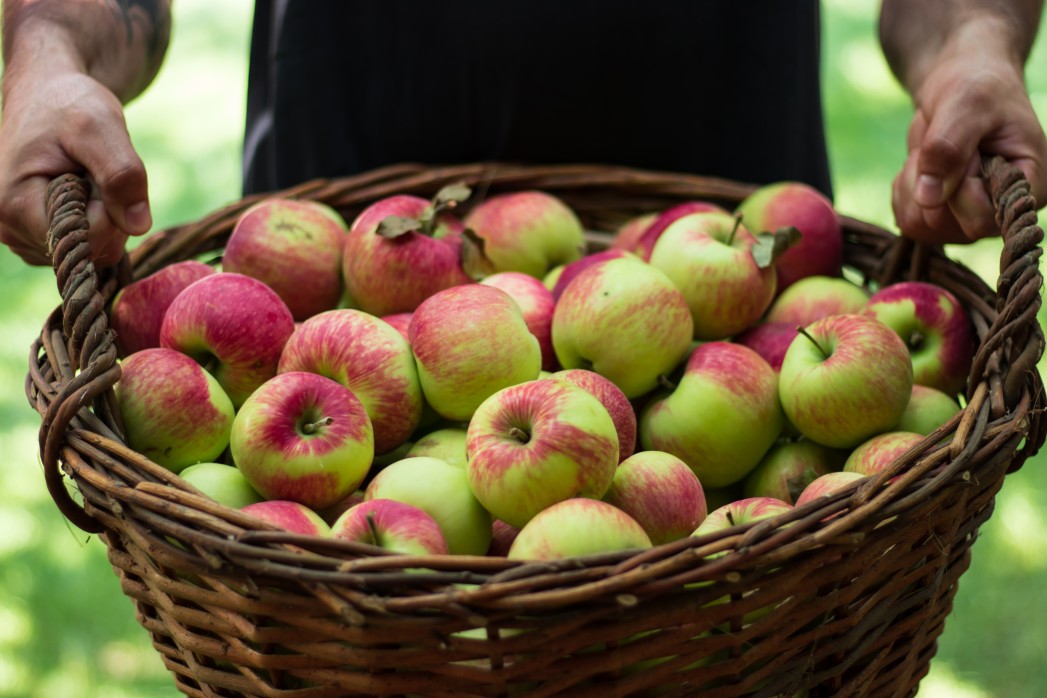 Red Hook, NY
Driving time: 2 hours
Greig Farm is like a tiny, welcoming village. It hosts a warm energy that would be enough on its own, but it's extra special because of the Hudson Valley Farmers Market popping up on its grounds every single day. After picking some apples and maybe buying some local eggs for the apple cake you're going to bake later, take a walk through their greenhouse garden shop, or check out the art on display in their new gallery.
For a bite: Papa's Best Batch

This shiny Airstream trailer is open Wednesday through Sunday on Greig Farm near the farmers market and makes smoked meat sandwiches some internet reviewers call "life-changing." Everything is delicious, from smoked brisket served with Asian-inspired coleslaw, to a molasses-marinated smoked salmon sandwich. If you're vegetarian, don't worry; there's an open-faced hummus sandwich made with smoked chickpeas and topped with smoked deviled eggs.
For a drink: Hudson Valley Distillers
A scenic drive will lead you to this distillery inside a charming red farmhouse. Take a tour of the distillery, settle into the cozy bar for a tasting flight of spirits, or grab a drink and take it en plein air. Their fire pit is the perfect place to sip a classic cocktail like a hot toddy, made with one of three varieties of applejack.
For fun: Old Rhinebeck Aerodrome

Founder Cole Palen loved antique aircraft and opened the Old Rhinebeck Aerodrome in the '50s to preserve and restore vintage aviation for the public to experience. Check out their carefully preserved planes and memorabilia in the museum, and sit back for the airshow on weekends in October. Looking for something really special? Splurge on an open-cockpit biplane ride over the countryside.
Want more fun things to do this Halloween?
Check out our guide for the best Halloween happenings in DC!