FOOD
The 10 Most Decadent Food Instagrams You're Not Following Yet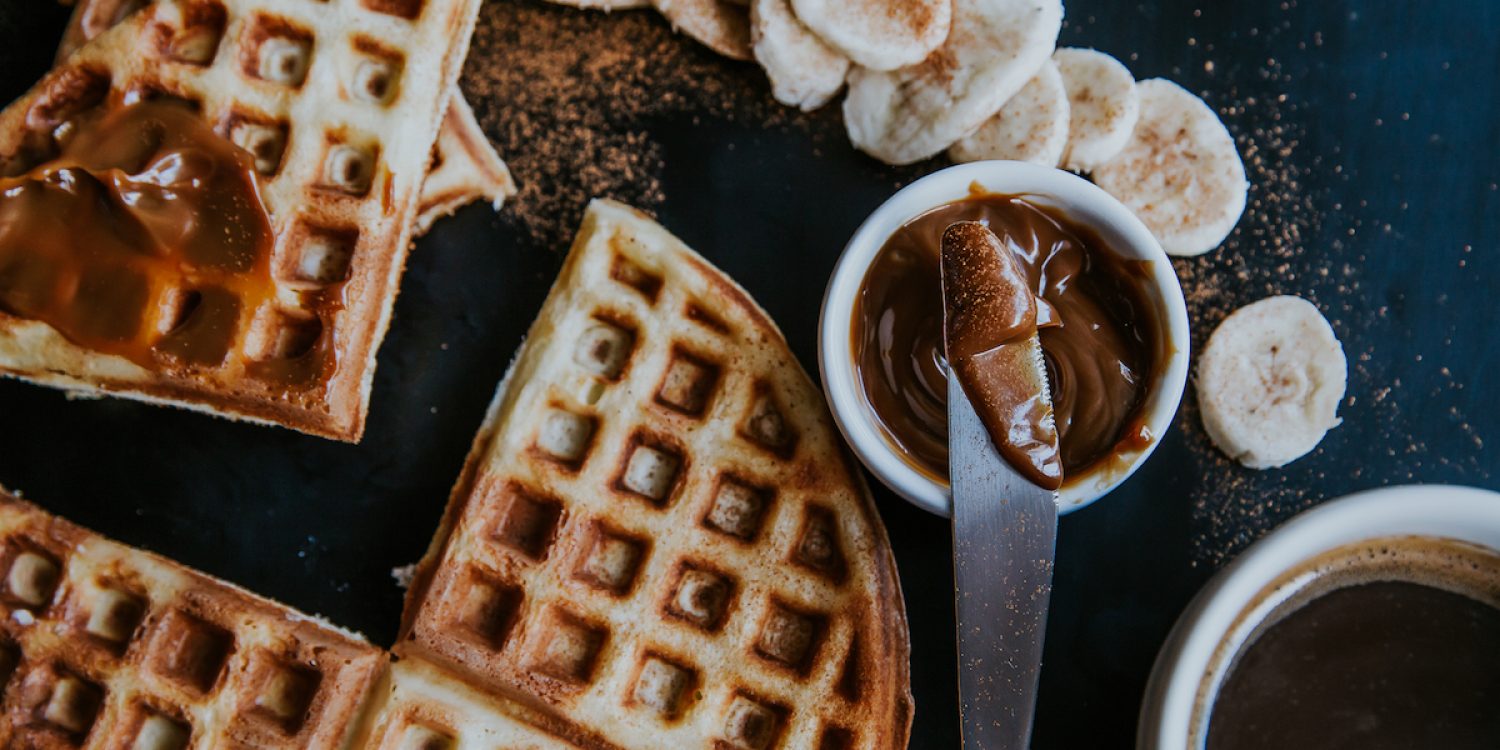 From binging The Great British Bake Off to watching cooking classes on Youtube, looking at delicious food you don't get to eat is surprisingly awesome.
It's the joy of listening to someone discuss the great meal they're having, discovering new ideas for recipes, and finding the best new spots for your next date or night out with friends.
And, perhaps best of all, it's the joy of experiencing the most indulgent, over-the-top foods and meals in existence without spending the money, consuming the calories, or feeling a little too full afterward.
Whether you're looking for lunch inspiration or simply want your Instagram feed to make you salivate on the reg, here are 10 of the most decadent Instagram accounts you probably aren't following yet.
You know the friend who always makes the best dish at the potluck, who everyone crowds around to hear the earnestly riveting story of how it came about and what the secret ingredients are? That's Monita. She makes unique takes on simple dishes, photographs them beautifully in her own kitchen, then describes them in intricate detail with conversational recipes right in the photo description.
Born and raised in Thailand, this Instagrammer started cooking to bring back memories of home as an expat in Australia. These videos feature simple Thai recipes that are full of flavor but straightforward enough for even the most beginner of home chefs. Time to delete Seamless and make your own mango sticky rice.
A food tour guide in Paris by profession, Sharon knows all the right people to showcase the creation of the finest handmade desserts in the city. From huge batches of luscious melted chocolate to the moment a perfect fruit tart is sliced open, you're invited to drool over every step of the patisserie process.
Featuring homemade dishes like short rib pho, as well as trending restaurants that are actually delicious, Dan and Don Dao are two brothers taking casual photos of their meals that are downright mouthwatering. Plus, they split their time between NYC, Houston, Atlanta, and Paris, so you won't get burnt out with a single city focus.
The name is Comfort Food Eats—does it really need more intro than that? Posting their own food photography plus credited shots from individuals across the country, this account shares the meals that we want at our lowest point. Their feed of melty chocolate chip cookies, cheesy grandma-style pizza, and juicy chicken parm sandwiches prove that sometimes the simplest food is the most satisfying.
Los Angeles doesn't exactly have a reputation for decadent food in today's pop culture; expensive green juices and avocado toasts might be what you expect on an LA foodie's Instagram. 2hungryLAgals' feed does have avocado toast, but it also has cheese fries and chocolate cakes, scrumptious brunches, and colorful desserts.
He's best known for his pasta-tossing skills on a giant suspended frying pan, but Lorenzo Boni manages to make even the most simple of pasta dishes look positively drool-worthy. His careful handling of pasta and simple, fresh ingredients might inspire you to make use of that box in the back of your cupboard (or just go to an Italian spot for dinner).
NYC-based food Instagrams abound, but this one is extra great because it's curated by a restaurant lover who doesn't just stay within the confines of the inner borough. While meals from Manhattan certainly are featured, they also photograph dumplings from Flushing, pizza from Bay Ridge, and pasta from Bensonhurst.
Videos of hot molten sugar being pulled to a shiny finish sit next to photos of rainbow-colored hard lozenges on Australian candy company Sticky's Instagram. The incredible attention to detail in their candy-making process is as visually stimulating as watching an artist work—except you can eat the final product.
The concept behind this account is simple: the food of New York City is better than a relationship with a human male. With indulgences like greasy pepperoni pizza, French onion soup, banana pudding, and s'mores-topped waffles, each dish immediately tantalizes and features a simple, life-affirming caption: "this dish > dudes." Can't argue with that.
Want more? Follow us on  Instagram and Facebook for ticket giveaways and more of the best things to do.