MUSIC
Sound Off: Why Silent Parties Are Making a Comeback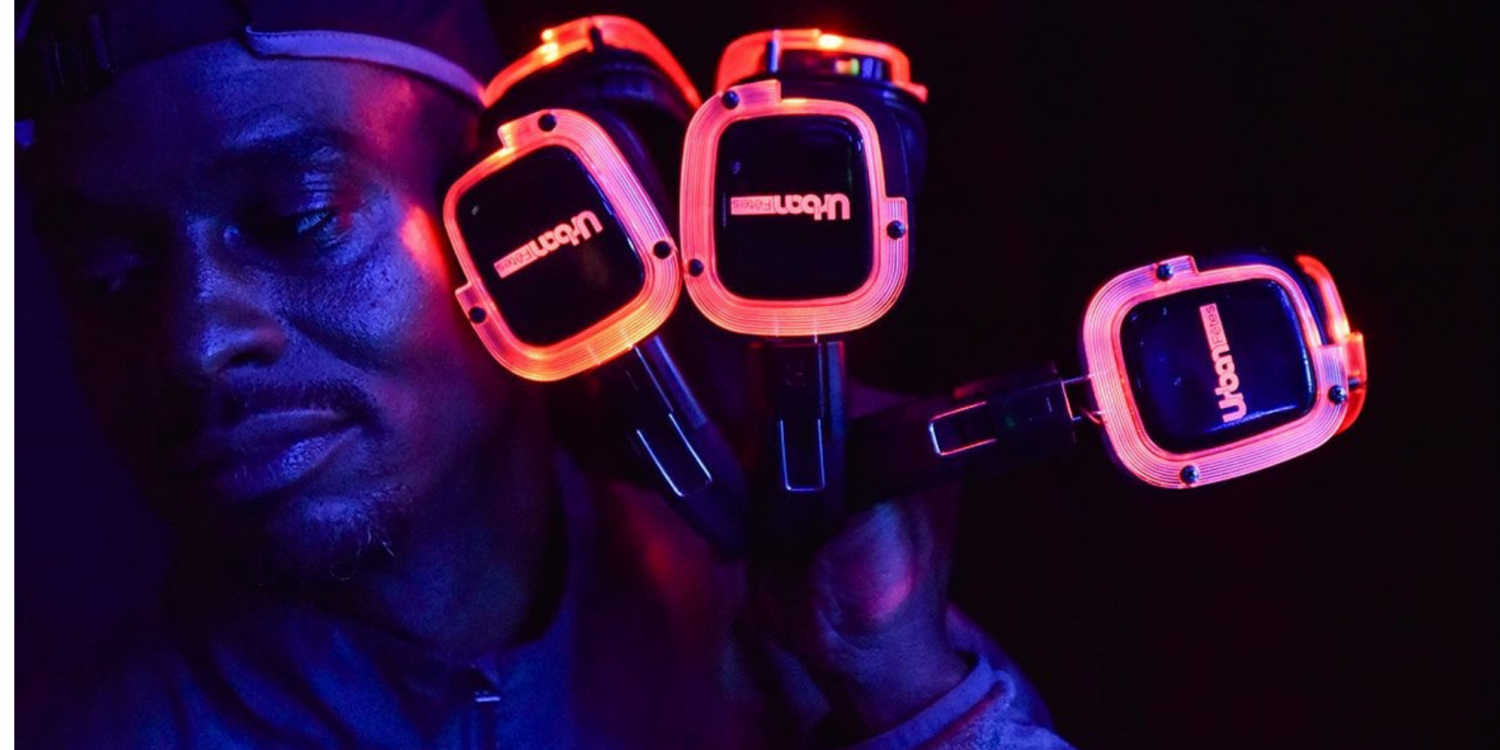 If you've walked into a mall or onto a rooftop bar recently and seen a large group of people dancing together in silence, don't worry. They haven't gone crazy, and neither have you. You've just witnessed a the re-emergence of a unique nightlife trend: silent parties.
For the uninitiated, it may seem strange to want to hang out at a "silent" event — after all, parties are supposed to be raucous and noisy — but according to party promoters Shannon Waldron of Urban Fetes and William Petz of Quiet Events, silent parties take the club experience to an entirely new place, and are often more fun than your average DJ night.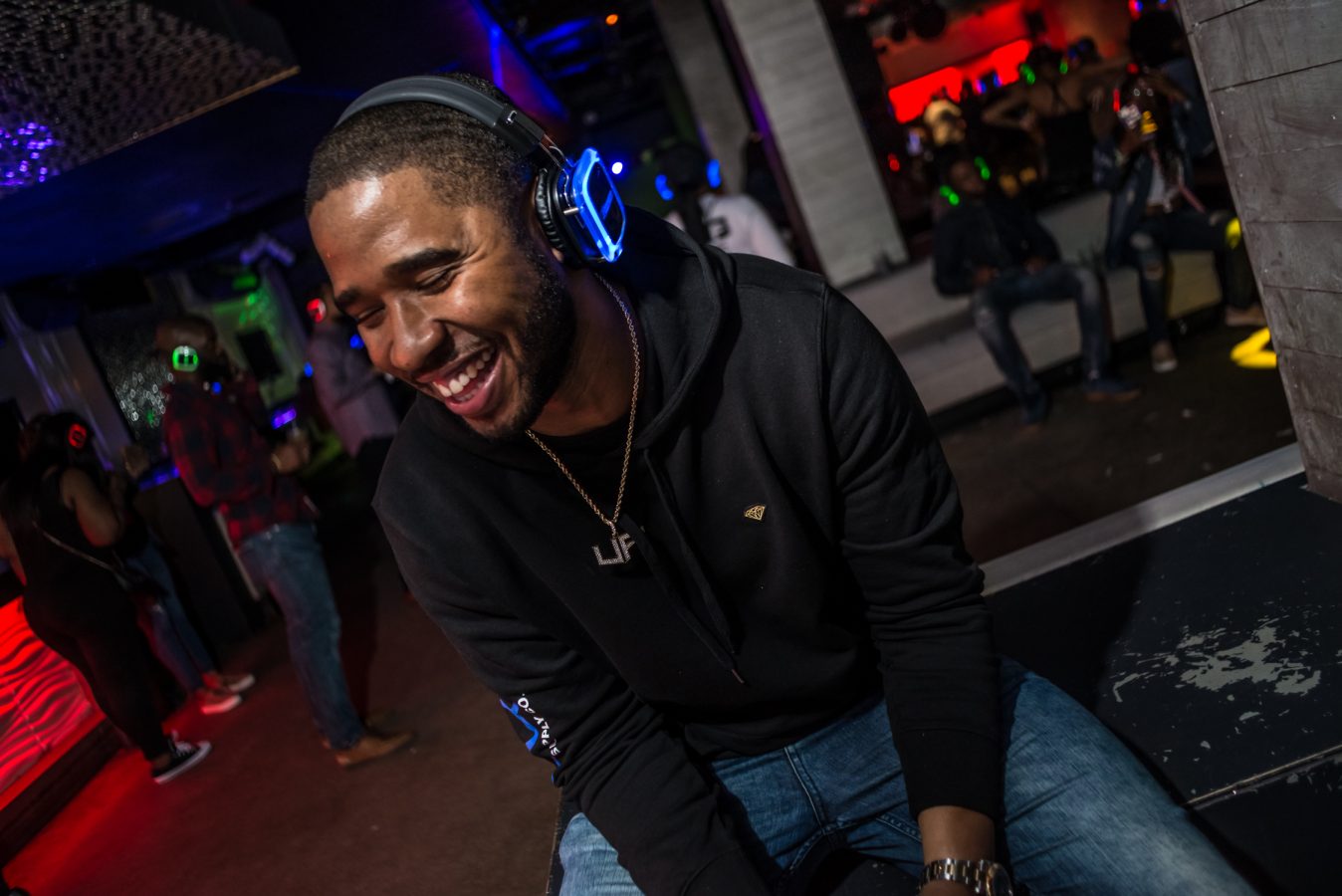 Shannon Waldron (Founder at Urban Fetes)
For the crowd involved, silent parties aren't really "silent." There's no surround sound system, but each member of the audience is plugged into the DJ via a set of headphones. The lack of noise alone gives silent parties a leg up on their traditional counterparts. For one thing, since silent parties are much quieter and not subject to noise ordinances, they can be held anywhere.
"We host silent listening parties for artists, we host silent fitness camps, we've gotten into bar mitzvahs, schools, rooftops, mansion parties, you name it. We've actually hosted a silent party inside a library once!" says Shannon.
The headphones also block out crowd noise, which means the audience can focus more deeply on the music. According to both Shannon and William, the parties often appeal to music lovers who really want to connect with the music in a more intense way, without the usual distractions of a club setting.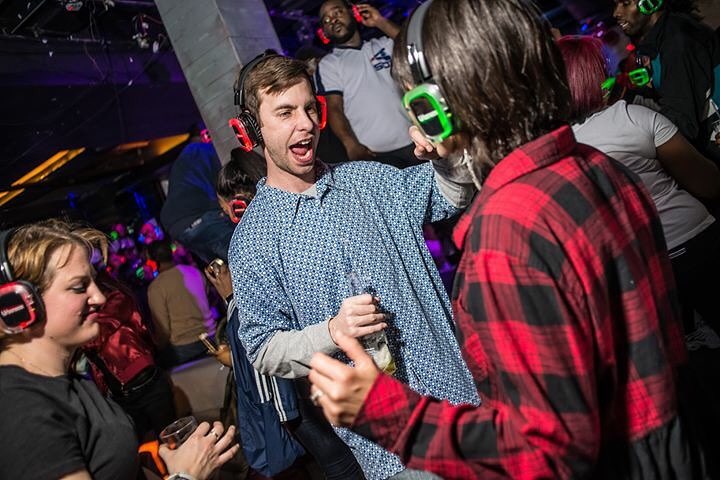 Competitive partying
You may be wondering if a bunch of people dancing while isolated by individual sets of headphones could be classified as a social event. These parties use multiple live DJs and a color-coded headphone system that allows the audience to select their preferred channel and also see what others in the audience are tuned into. These color-coded "teams" tend to result in a competitive bond between partiers, bringing them together over shared taste in music.
According to William, the "team" aspect also gives the crowd more control over what the DJ plays. "When the red DJ looks into the crowd and sees that everyone has switched over to the green DJ's channel, he/she needs to kick up their game to win the crowd back by switching up the music. Making it a true battle of the DJs," he says.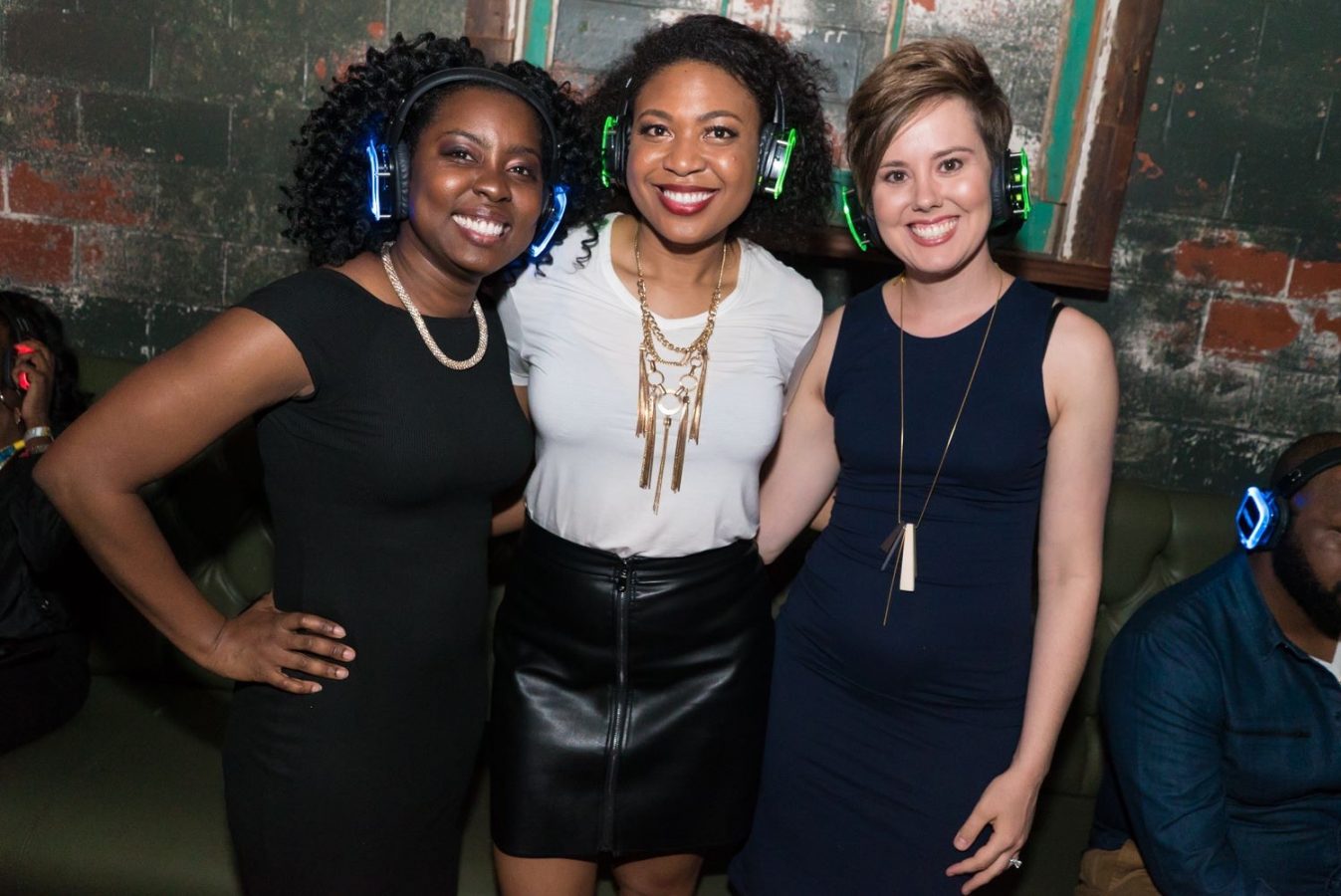 This isn't necessarily a death sentence for the DJ's creativity, however. Rather than fall back on the usual club anthems, the DJs have to dig deeper for something that will differentiate them. At William's parties, the system has often resulted in DJs taking more risks with their sets. He recalls one event where a DJ attempted to win back the audience with Celine Dion's "My Heart Will Go On." "I thought it was going to bomb," he says. "But a few minutes later the whole crowd was singing along! 'Once…more…you opened the door…' It was hilarious to watch all these people singing off-key because they had the headphones on."
But William stresses that the format can also be used to introduce audiences to music that they would never hear otherwise. "With three unique stations someone who loves EDM can now be exposed to Caribbean music and vice versa," he says.
Shannon has noticed a similar trend at his parties, and encourages his DJs to be more creative with their sets. "Absolutely I think it challenges the DJs because they have to dig deeper in the crate. They have to come up with music, 'cause you don't want to be the DJ that plays the same song someone played early on," he says. "I'll encourage DJs to find theme songs off TV shows and I mean you name it…we've even introduced the kids to gospel."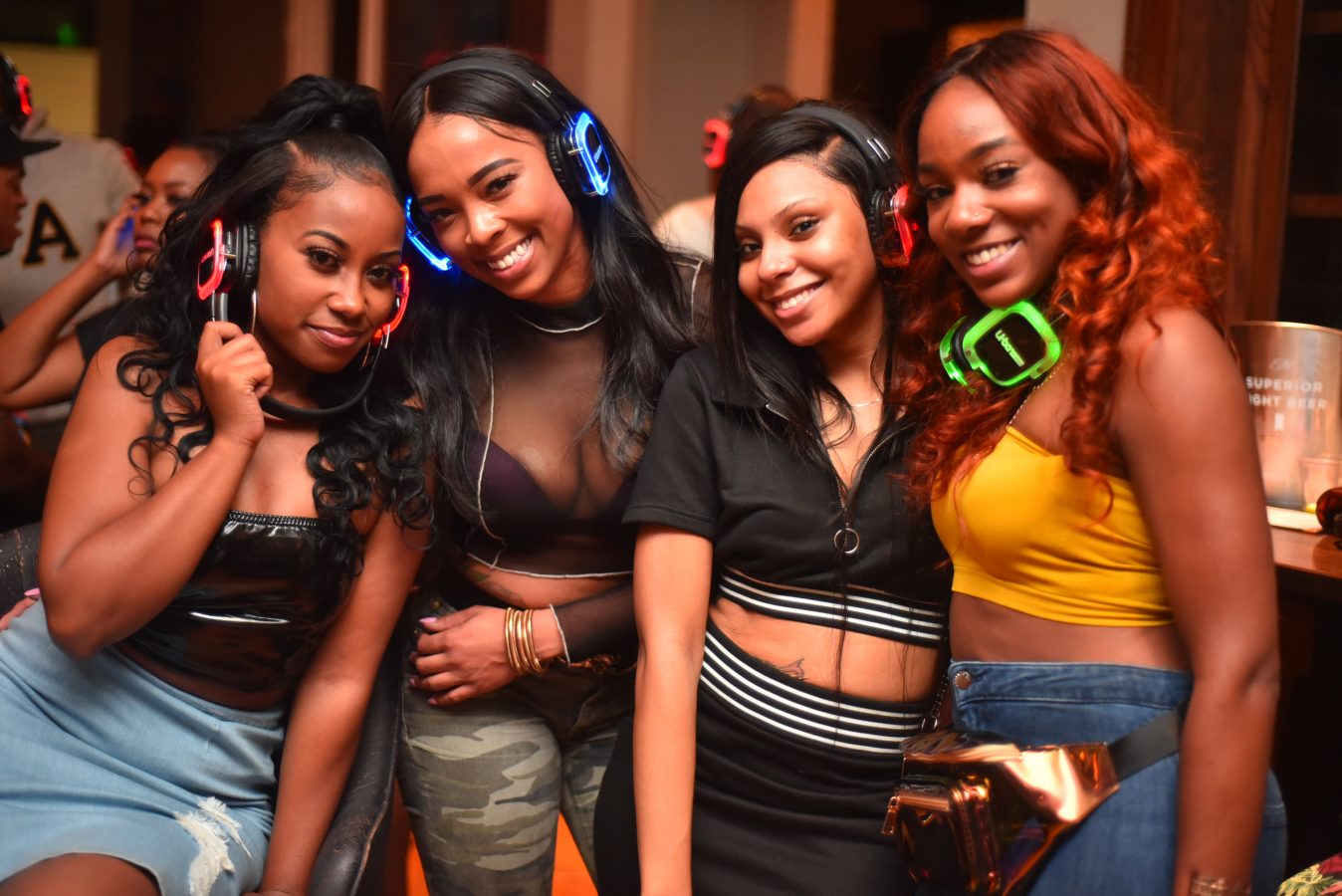 Putting the focus back on the music
Silent parties are the perfect format for listening parties and album launches, and many artists have embraced the trend since it allows their guests to focus fully on the music without being distracted by background noise and drinking and socializing. Some of the artists Shannon has worked with on listening parties include Nick Grant and legendary Detroit rapper Royce da 5'9".
For Shannon, the parties are actually a vehicle to make the club experience more about community, and put the focus back on music and dancing. "I tell folks all the time, we're not party promoters, we're community organizers," he says. "I hope to just bring everyone together. To bring dancing back to the nightlife scene. I feel like there was a wave of — and this is no shade — but there was a wave where people, you know pop bottles, hang behind the red ropes, and don't really socialize with the folks."
As to whether the headphones discourage social interaction or are a barrier to meeting new people, both Shannon and William insist that the format encourages more interaction. "If you see someone listening to the same channel as you, it can actually be a kind of icebreaker," says William. "You already have a kind of bond since you like the same music. It brings people together."
When someone takes the headphones off, they can also hear exactly what you're saying, unlike the usual noisy club environment. "It enables you to have clear precise conversations because there's no music being played, no loud music to speak over," says Shannon.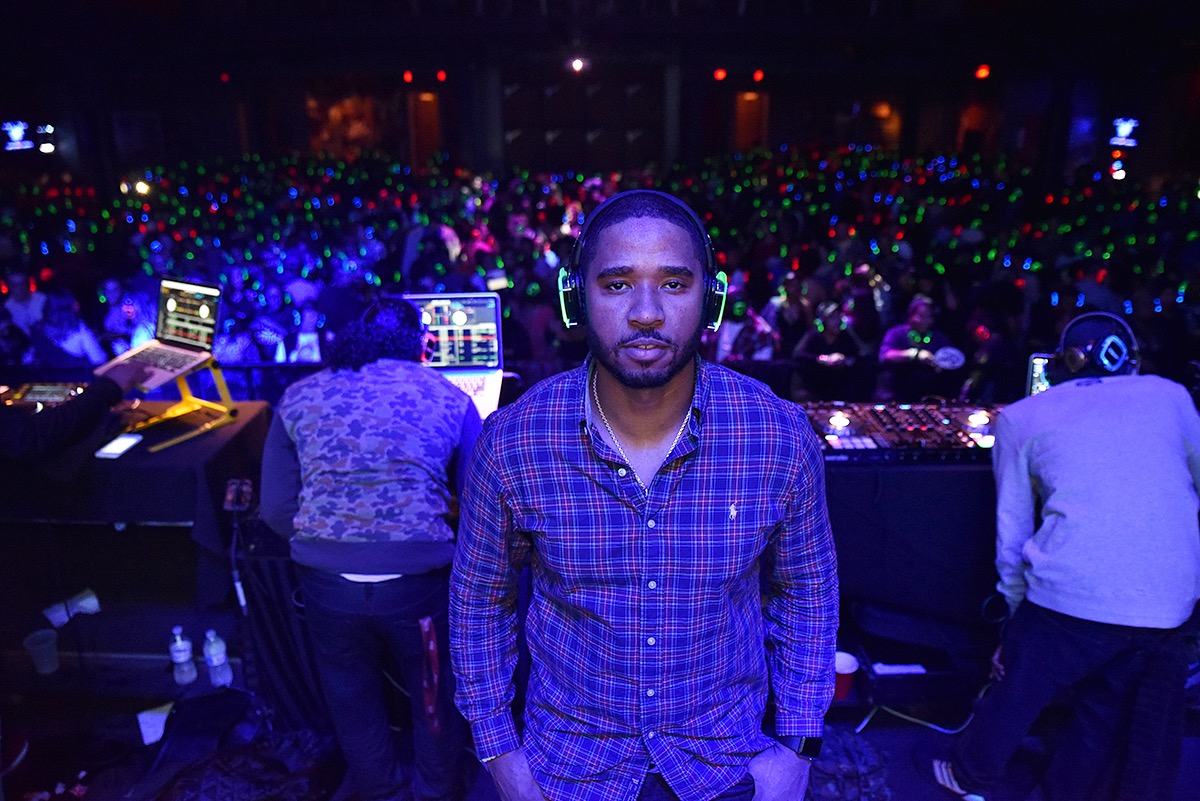 From the rave scene to the mainstream
Both Shannon and William point to the European festival circuit and rave scene in the early 2000s as the origin of the silent party. According to Shannon, the parties have seen a resurgence with the advancement of technology (like the quality of wireless headphones). The innovation of inviting multiple DJs to play sets simultaneously has also widened the appeal, since early silent parties would usually only have one DJ.
Both promoters have seen a spike in interest over the last few years, and regularly host parties across the US for everyone from younger club goers seeking something new to people in their 50s and 60s. "You get everyone," says Shannon. "I got a great couple, Daphne and Brad, they're out of Chicago and I would guess they're probably mid to late 40s and they have been to every style of party we have and they friggin' loved it and they invite their friends. I mean they literally travel with us!"
William advises skeptics not to make a judgment about the parties before they've tried it. "The first time I did it, I was on a cruise with my family," he says. "And honestly, I thought the concept was stupid. But once I got into it and really saw the potential, I knew it was going to be huge."
Want more? Follow us on Instagram and Facebook for ticket giveaways and more of the best happenings across the country.