HOLIDAYS
Holiday Freaks, This Christmas Pop-Up Bar is Coming to a City Near You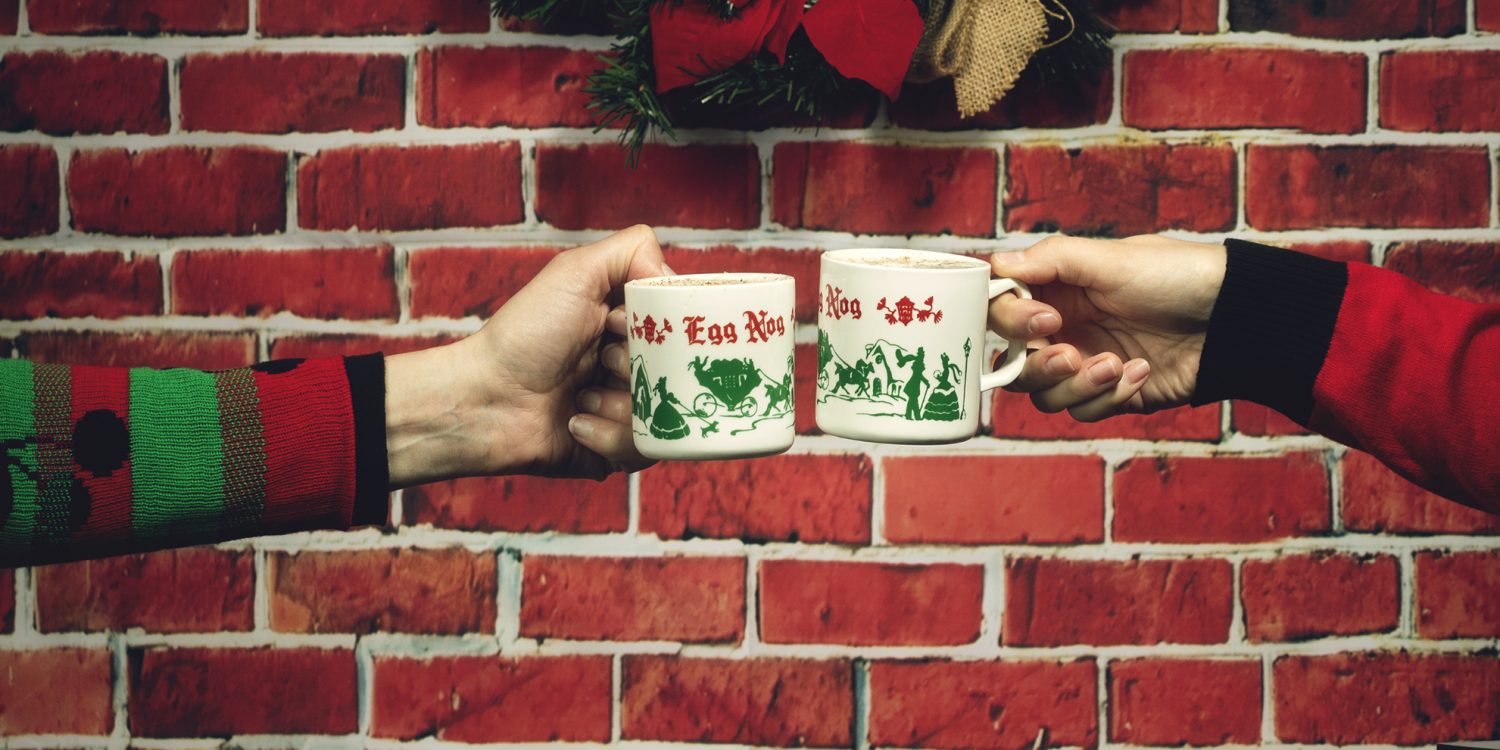 The minute the final bite of Thanksgiving pumpkin pie hits your lips, are you already thinking about where to hang your Christmas lights? When the last decorative gourds finally bite the dust, are you making your list and checking it twice? Are you quick to stock your fridge with eggnog as soon as the final dejected pieces of Halloween candy leave the bowl?
If this sounds like you, hop in your little sleigh straight to Miracle, a Christmas-themed pop-up bar complete with kitschy holiday decorations and plenty of stuffed Santas to go around. Launched in 2014 in New York City, Miracle is hitting the spot for Christmas-card-posing, mistletoe-placing yuletidephiles in over 90 locations around the globe.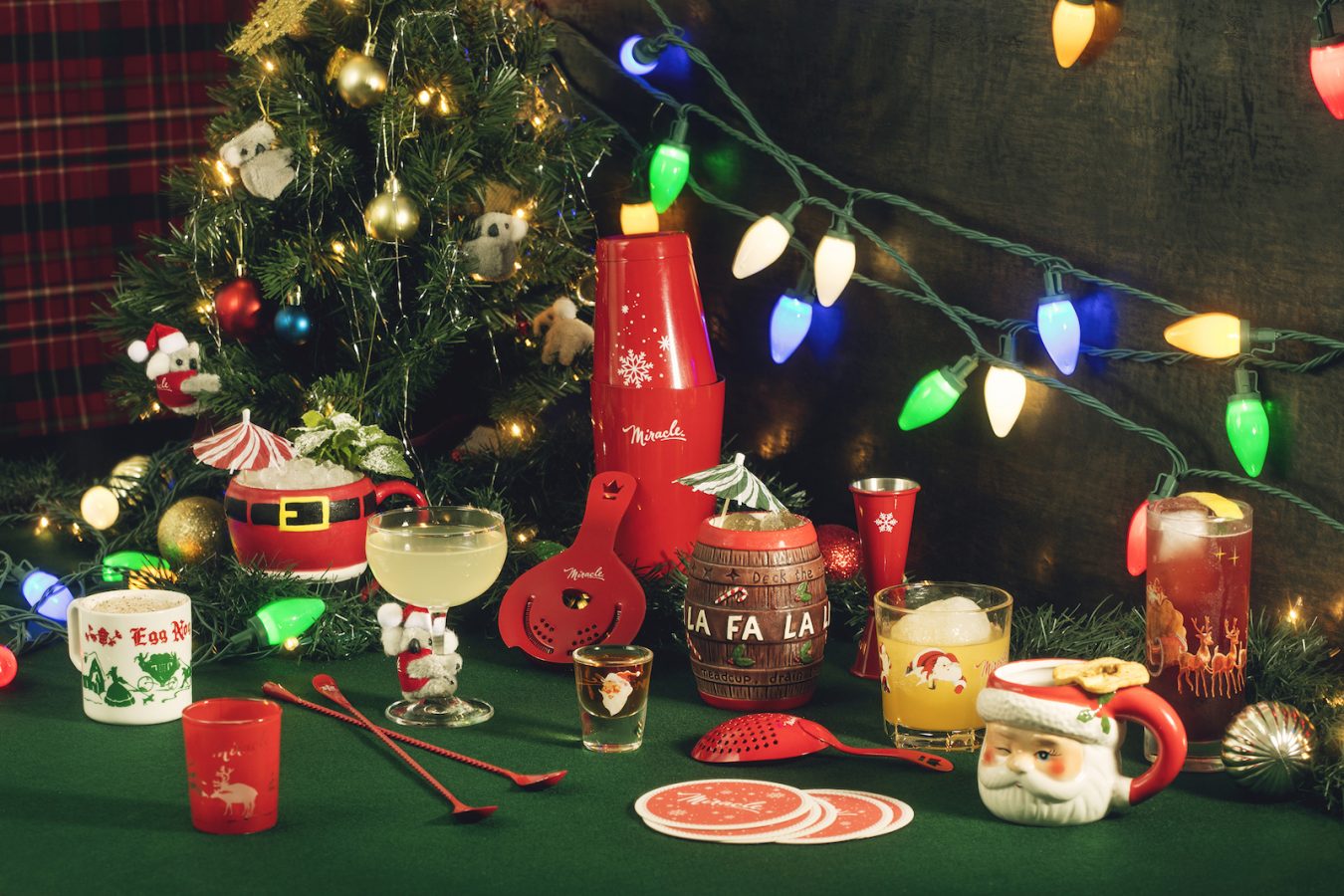 Melissa Hom
Opening the day after Thanksgiving (Friday, November 23rd), and shaking up yuletide-inspired cocktails through Monday, December 31st, Miracle offers plenty of time to soak up the holiday cheer. Expect decorations that rival your grandmother's living room, with Santa-shaped mugs (available for purchase at some locations), Christmas ornaments, Santa hats, mistletoe, tinsel, and twinkle lights galore.
The menu of holiday-themed cocktails will ensure that even if this year has turned you into the Grinch, you can sip up some holiday cheer through your straw. Miracle creator Greg Boehm has partnered with manager Joann Spiegel and bartender Nico de Soto to create the Christmas concoctions served at all Miracle locations, like the Snowball Old Fashioned (gingerbread bourbon, wormwood bitters, and lemon zest), the Christmas Carol Barrel (aged rum, aquavit, amaro, pumpkin pie, demerara syrup, lime, vanilla, and Angostura bitters), and the And A Partridge In A Pear Tree (reposado tequila, pear brandy, mezcal, spiced demerara syrup, lime, egg white, club soda, Angostura bitters, and cinnamon).
This year, Sippin' Santa (another pop-up holiday bar with a cheeky tiki twist) will join Miracle at a few locations, in partnership with notable tiki-connoisseur Jeff "Beachbum" Berry. At these locations, you can find tiki-inspired tipples like the Kris Kringle Colada with dark Jamaican rum, Cynar, allspice, lime, pineapple juice, and cream of coconut. Sippin' Santa will pop-up in "Beachbum" Berry's Latitude 29 in New Orleans, in addition to tiki bars in Chicago, Sacramento, Washington D.C., Detroit, Cleveland, Houston, Springfield, and New York City.
Ready to check out Miracle (or Sippin' Santa) for yourself? There are locations across the United States, as well as in London, Toronto, Mexico City, and beyond. Find your closest one ASAP, and jingle all the way to the bar.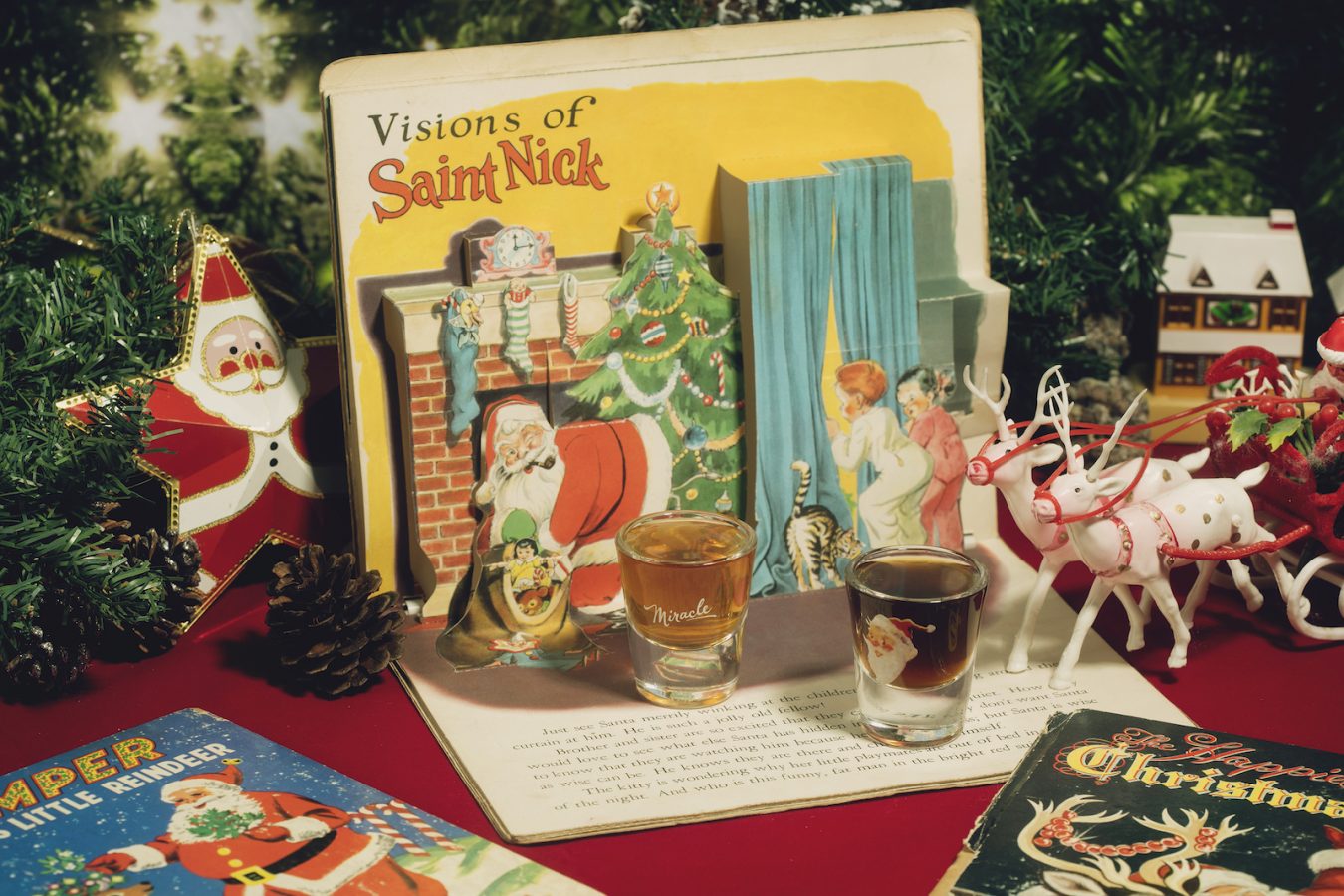 Melissa Hom