DATING
Where To Go On A First Date In Miami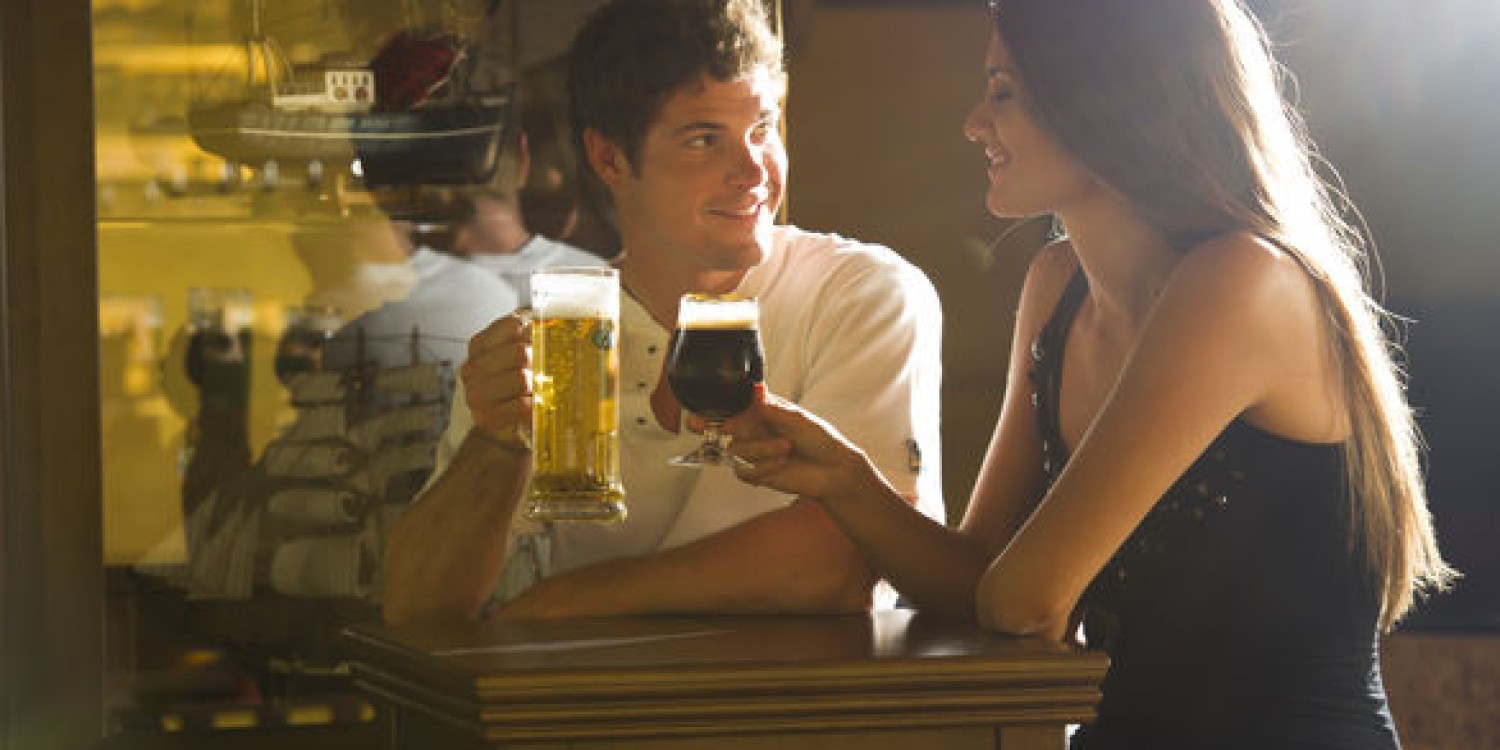 So you've both swiped right, and now it's time to pick a spot to meet for the first time. You're looking for something casual (in case things go off the rails), but still fun and sociable (in case they go better than expected). From an atmospheric cup of coffee to a low-pressure meal, here are five affordable spots around the city that are perfect for those occasionally awkward initial meetings, no matter how they turn out.
Dessert For Two: OH MY GOSH! Brigadeiros 
Coral Gate
Chocolate is always a good idea and in this case, it's in the form of a 'Brigadeiro,' which is a Brazilian delicacy made from cocoa powder, butter, condensed milk and chocolate sprinkles on the outside. The sweets, which are the size of mini cupcakes, come in 15 different flavors that range from milk Nutella and churros to rainbow, dulce de leche, Romeo & Juliet and more. In addition to sweets, the dessert cafe also offers lattes, cappuccinos, tea, hot chocolate and milk shakes.
A Cup of Coffee: Mister Block Cafe
Wynwood
Photo: Andrea D./Yelp
First dates are all about introductions and getting to know each other, and there's no better place for this than a cozy coffee shop. Mister Block Cafe in Wynwood not only offers seating inside its brightly lit cafe, but it also has an expansive patio with tons of seating in the back. The place can get noisy but with so much seating available, you won't have a difficult time finding a quiet corner for you and your date. The business offers caffeinated drinks from Counter Culture Coffee, which you can personalize for your date if you wish to do so, along with orange juice, lemonade, tea and non-caffeinated drinks, in case your date isn't a coffee drinker. If the date is going well, take the remaining coffee to go and take a stroll through the art walk, which is also open daily.
Playing a Game Together: Arcade Odyssey
South Florida
Photo: S H./Yelp
Sit-down dates are the norm and highly predictable, so how about switching it up with some friendly competition at an arcade? Currently, Arcade Odyssey in South Florida offers 141 different games that were created between 1970-2013, including Pac-Man, Donkey Kong, House of the Dead, Mario Bros and many more. What's even better is that there is no cover charge and most games only cost $1 to play.
A Fast-Casual Meal: OTL
Design District
Photo: OTL/Facebook
A formal meal can either go extremely well or be completely awkward, so to be on the safe side, a fast-casual meal can serve as a great alternative. OTL in the Design District offers all day breakfast items like avocado toast, granola, an egg and cheese sandwich in addition to lunch options, including salads, sandwiches, french toast and more for less than $13 each. If the date is going smoothly, stick around for its happy hour specials from 6pm till closing where you can get to know each other even better over something a bit stronger than coffee.
After-Work Happy Hour: Ricky's
South Beach
Photo: Ricky's/Yelp
If your date wants to meet at a bar instead of a coffee shop, suggest Ricky's in South Beach, which has great happy hour specials during the week. It's an 80's themed bar and lounge with neon lights, sofas and high chairs near the bar and small stage and additional tables and chairs in the back near the arcade machines. Ricky's, whose tagline is "The best happy hour in Miami," offers a 50 percent discount on food and drinks, Monday to Friday from 5-10pm. Cocktails like the 'Walking Dead,' 'Snowflake's Revenge,' and 'Dime Bag Darryl,' will cost about $7 each and beers will run you $4 a glass. If you get hungry grab a slice of Artichoke Pizza, which comes in artichoke, Margherita, Sicilian, vodka, and pepperoni, for $5 a slice and $30-$32 for a full pizza pie.