Sick of being overrun by tourists? We suggest swapping a traditional trip to South Beach with a journey into some of the area's undiscovered neighborhoods instead.
Minutes from tourist traps like Ocean Drive and Lincoln Road, two South Beach neighborhoods—Sunset Harbour and South of Fifth—feel like an alternate universe. They've got sought-after restaurants, quiet beaches, and particularly pleasant atmospheres.
Luckily, all you've got to do is get yourself there because we've taken care of the rest. Here, we've rounded up everything from where you should eat, to how you should spend your time. (Beaches! Bookstores! Movies! Coffee shops!)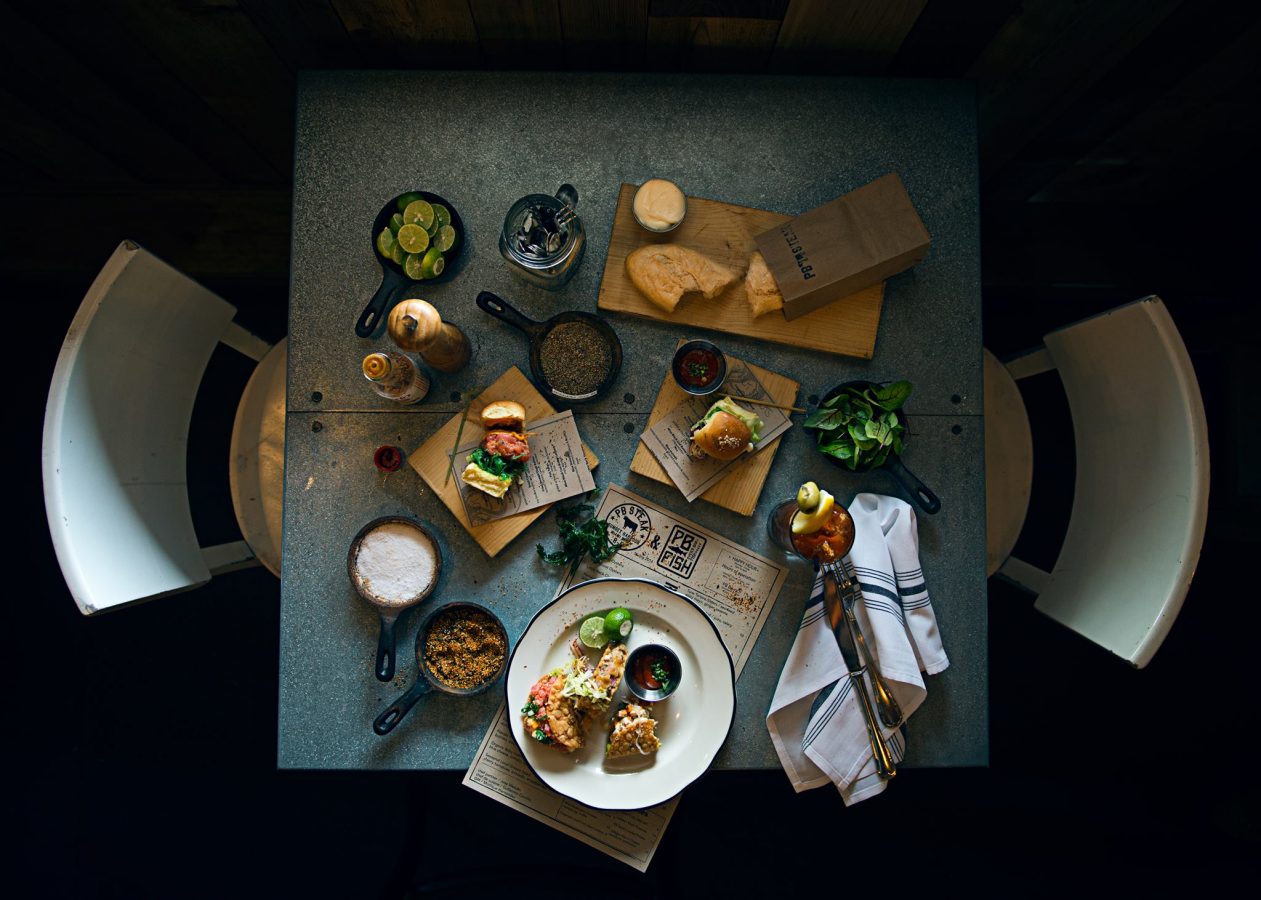 Pubbelly Miami Beach/Face
Where to Eat
In the last few years, Sunset Harbour has flourished into one of Miami Beach's leading dining destinations. Many of the city's best-known chefs have flocked to the area to open a range of establishments, from seafood and tapas to Asian, Italian, and vegetarian.
To start, Top Chef couple Jeff McInnis and Janine Booth are behind a nautical-inspired seafood restaurant called Stiltsville. (Don't leave without an order of the fish dish and the bay leaf- and citrus-crusted fried chicken.) Then there is Soul Tavern, a vegetarian gastropub chock-full of plant-based bites and drinks; and Sushi Garage, a former auto shop transformed into a modern sushi tavern with items like tuna chicharron and truffle shiitake nigari. Don't forget about Pubbelly Sushi and Noodle Bar, a Latin- and Asian-inspired restaurant concept that first got its start in Sunset Harbour. For pizza, look to Lucali, a New York-based Italian pizzeria with a pleasant courtyard and great-tasting cocktails. Other popular restaurants include NaiYaRa, which specializes in Thailand street food; La Moderna, an Italian trattoria; and Barceloneta, a Spanish tapas spot.
Otherwise, the neighborhood is also home to Miami's Purdy Lounge, a low-key and retro-inspired lounge that serves as an antidote to South Beach's otherwise pervasive club scene.
In South of Fifth, check out Upland, which serves California-inspired cuisine inside a golden-hued dining room; and Stubborn Seed, Top Chef winner Jeremy Ford's first solo restaurant, which is known for creatively-designed food and drink.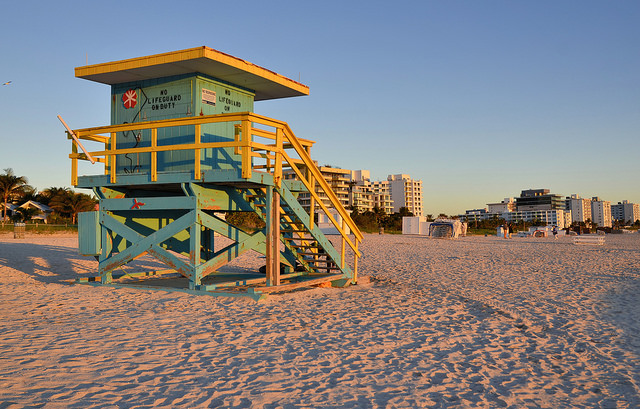 jpellgen/Flickr
What to Do
Of all the beaches in South Beach, we suggest setting up a beach towel and an umbrella somewhere along South Pointe Park, which is located in the South of Fifth neighborhood. If you're feeling adventurous, take a bike ride along the South Beach boardwalk, too. Then walk along the pier for sweeping views of Miami Beach and downtown Miami.
Looking for a workout? Check out Green Monkey Yoga, Flywheel indoor cycling, and Barry's Bootcamp, which are all situated within Sunset Harbour. After your workout, treat yourself to an espresso flight at Panther Coffee, where you'll get to sample the best of Panther's java varieties, and then walk to Bio Bio, an authentic Italian gelato shop filled with unique, all-organic flavors like ricotta and figs, or yogurt, honey, and walnut.
A few blocks away from Sunset Harbour, brave the tourists on Lincoln Road for a visit to Books and Books. (Trust us, it's worth it.) The locally-owned independent bookseller tends to be stocked with a mixture of new releases and old-time classics. Also on Lincoln Road, find a Regal movie theater, and a massive-sized Nespresso store and coffee shop.