TRAVEL
The Car-Free Guide to Visiting LA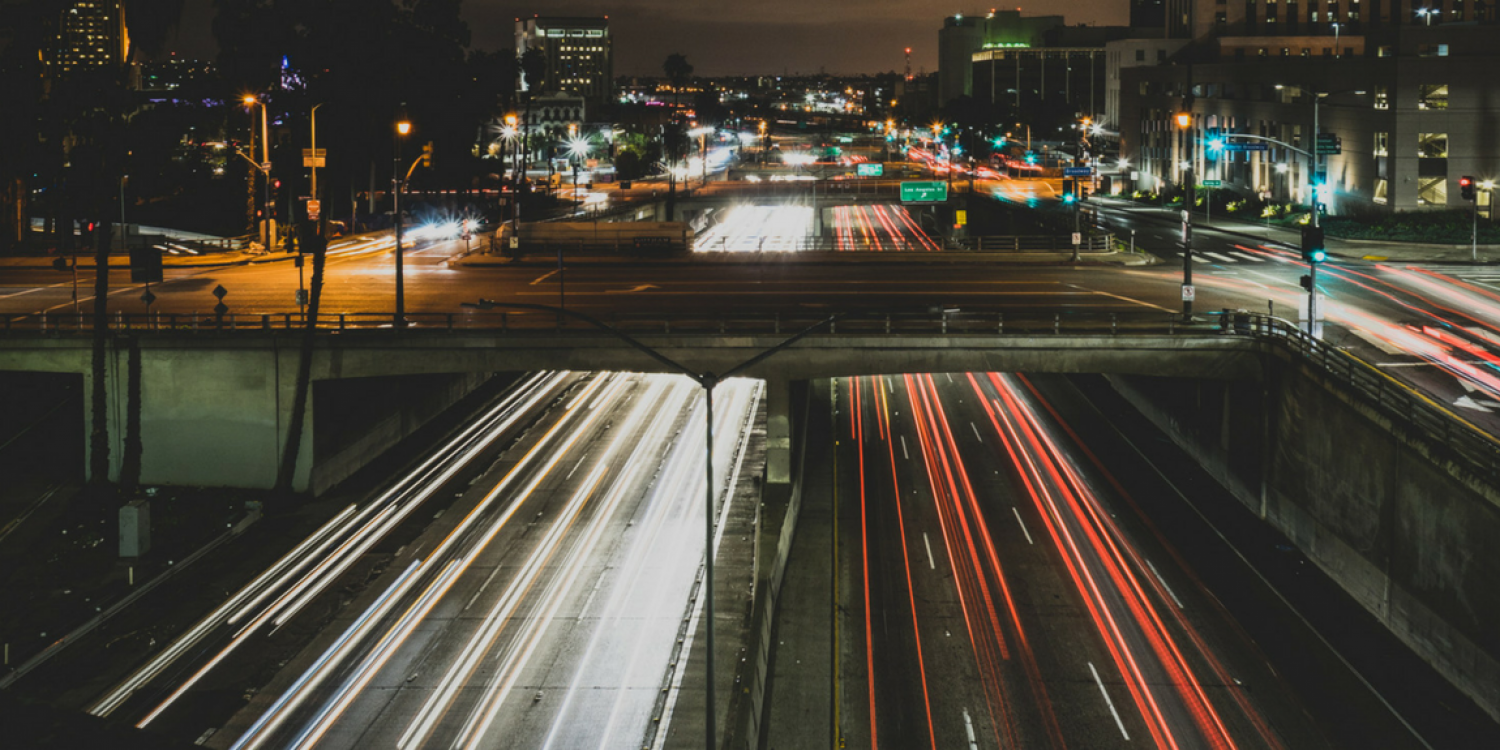 When planning a trip to Los Angeles, it's easy to get caught up in the hazy fantasy of palm trees, sunsets, and beaches, while not fully preparing for the tangled knot of freeways and traffic jams you're actually about to encounter.
LA has some of the worst traffic in the world, and the last thing you want to do on your holiday is sit in suffocating gridlock, sucking in smog. While you're probably not going to be able to avoid LA's horrible traffic completely, with a little planning and forethought you can certainly ditch the car and minimize the amount of time you spend on the road.
LA's public transport certainly isn't perfect, but if you use it in combination with ridesharing, and strategically book accommodation close to what you want to see, you'll find it much easier to get around. Here's everything you need to know if you're planning to tackle LA without car.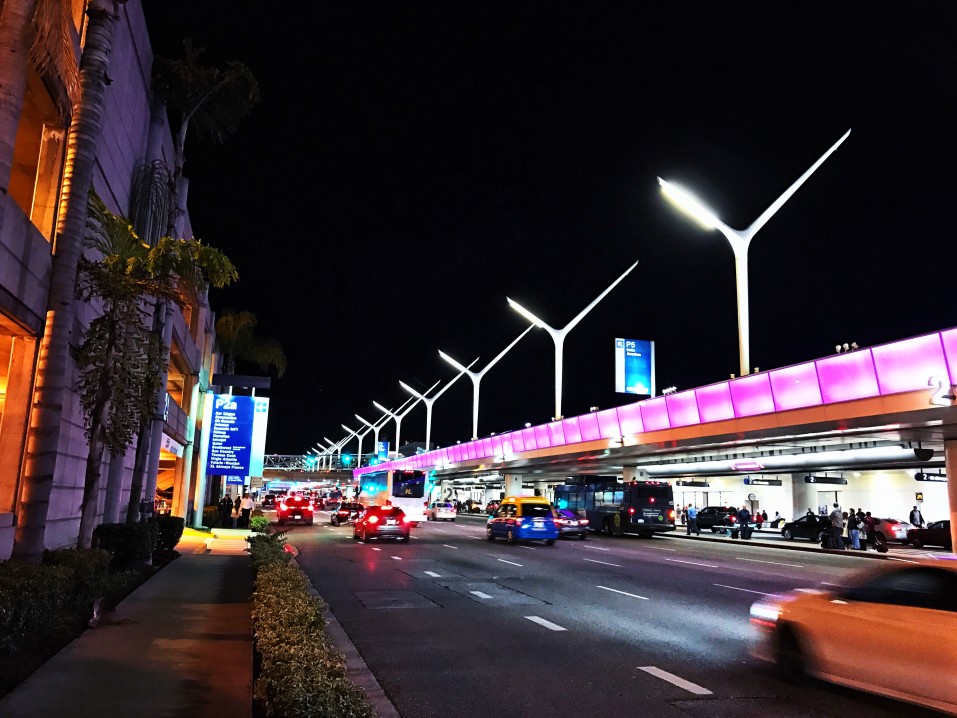 The Basics
GETTING TO AND FROM THE AIRPORT
Driving to and from LAX usually means taking the 405—a daunting experience for the uninitiated. Although LAX now allows ridesharing services to pick up and drop off passengers at specified areas, a much cheaper option to get to and from LA is the FlyAway bus service. Fares cost between $8-10, and there are five routes, including buses to Hollywood, Union Station (Downtown LA), and Westwood (West LA).
TAP CARDS AND FARES
The base fare for Metro buses and trains is $1.75. Although you can use cash to buy tickets, it's easier to buy a TAP card, especially if you're going to be riding buses, which only accept exact change. An unlimited one-day pass will cost you $7, while an unlimited weekly pass is $25.
You can purchase a TAP card at any Metro station, or search vendor locations at the Tap2Go website. You'll also want to download the Metro app for timetables and other information.
KEY BUS AND TRAIN ROUTES
It may come as a surprise that LA has one of the busiest and most comprehensive public transport systems in the United States. According to the American Public Transportation Association 2017 Fact Book, LA County has the third largest transit agency in the U.S. after New York and Chicago, and the second largest bus agency after New York (both ranked by the number of passenger trips). LA's Metro system is also rapidly expanding, with the Expo Line extension from Culver City to Santa Monica having opened in 2016, and a Purple Line extension currently under construction.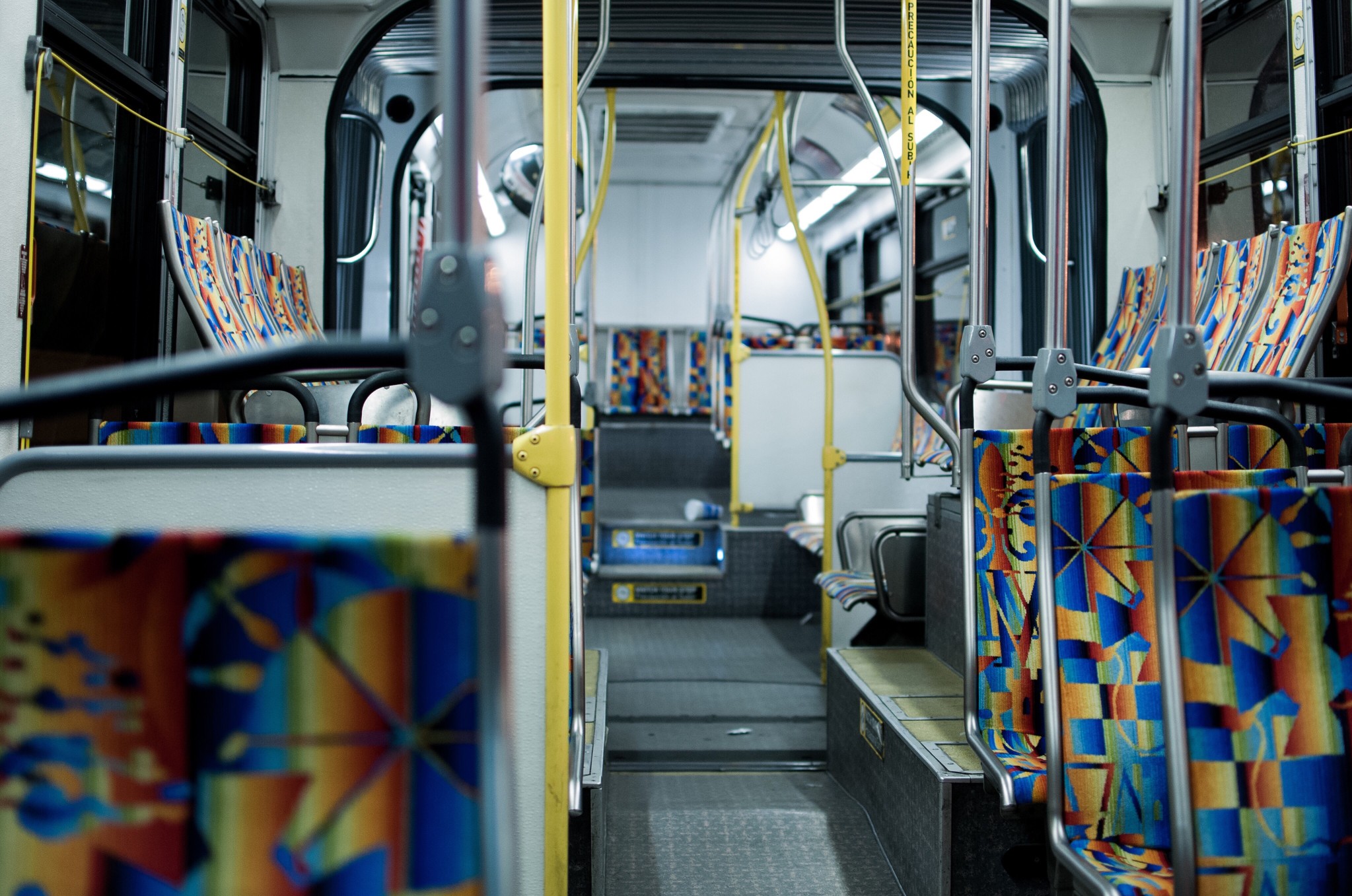 Erika Rasso | Rally
BUSES
If you're relying on public transport to get around LA, the bus system provides the most comprehensive coverage of the city. Buses are best for traveling between major hubs like Downtown, Hollywood, Beverly Hills, and Santa Monica, which are connected via routes that run east/west along main arteries like Sunset Boulevard and Wilshire Boulevard. Beat the crowds by traveling at non-peak times if possible. Here are some of the most useful routes.
720 – East LA to Santa Monica
From Downtown, this major bus route takes you west along Wilshire Boulevard and ends in Santa Monica just a few blocks from the beach. Along the way it stops in Koreatown, Mid-Wilshire, Miracle Mile (for LACMA, Petersen Automotive Museum), Beverly Hills, and Westwood (for the Hammer Museum).
302 – Downtown to UCLA
From Downtown, the 302 bus route runs along Sunset Boulevard to UCLA in Westwood. If you're interested in checking out Silver Lake and Echo Park, Hollywood, the Sunset Strip, or Beverly Hills, the 302 is a convenient option.
704 – Downtown to Santa Monica
Traveling west from Downtown, the 704 takes you along Sunset Boulevard through Echo Park and Silver Lake, and then all the way to Santa Monica along Santa Monica Boulevard. The 704 passes through West Hollywood's Historic Boystown district and drops you right on the beach at Ocean Boulevard in Santa Monica.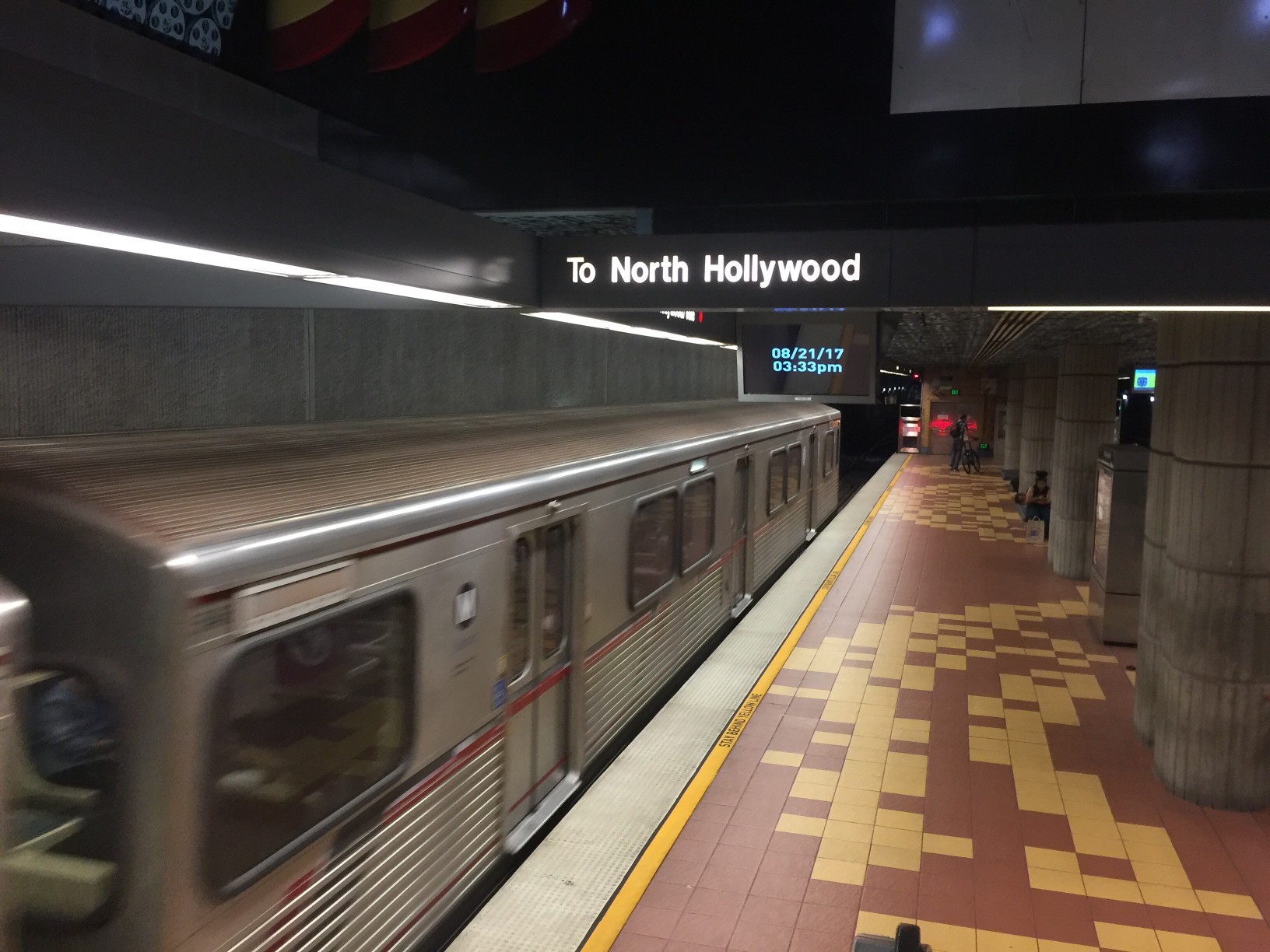 SUBWAY
Many people consider LA's subway system a joke, and it's true that you can't rely on it in the same way that you might in other major cities. That said, if you're considering a day trip to pedestrian-friendly strips like Figueroa Street in Highland Park or Downtown Pasadena, or attractions like Universal Studios, it could be an excellent option.
Gold Line – East LA to Asuza
From Union Station, you can catch the Gold Line to Little Tokyo, Chinatown, Highland Park and Downtown Pasadena.
Red Line – Union Station to North Hollywood
From Union Station, the Red Line takes you to Hollywood Boulevard and the Hollywood tourist district, and North Hollywood via Studio City and Universal City.
Expo Line – Downtown to Santa Monica
From Union Station, the Expo Line is another option to get you to Santa Monica, and it takes you through USC, Culver City and West LA.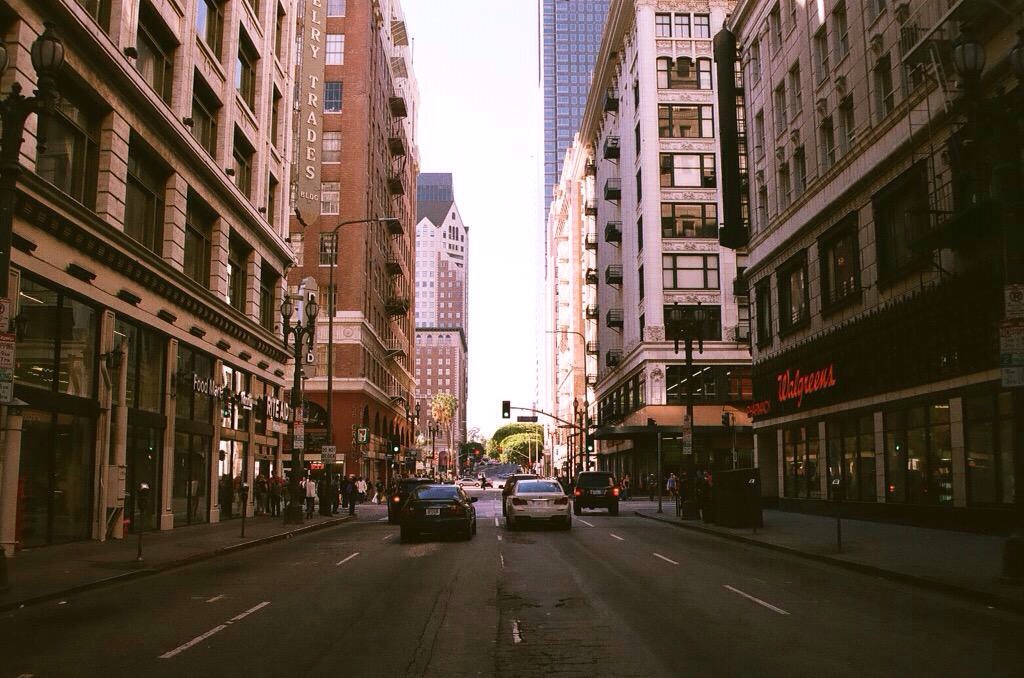 Where to Stay
Since LA is so huge, it's worth planning out what you want to see and do in advance, and book a hotel that's in the neighborhood you're most interested in. If you want to spend a lot of time near the coast, for example, booking a hotel in Downtown LA would mean commuting for hours each day and eat into your precious beach time!
DOWNTOWN
With many modern and historic hotel options such as the Ace Hotel, the Millenium Biltmore, and the NoMad, many visitors choose to stay Downtown. While the area isn't as geared toward tourists as Hollywood or Santa Monica, there's still plenty to do, with major galleries like MOCA and The Broad on Grand Avenue, Grand Central Market, and a plethora of nightlife options.
Getting around Downtown is relatively easy, with bars, restaurants, galleries, and boutiques accessible by foot. However, depending on where you stay, it may be easier to get to areas like Chinatown, the Arts District, or Little Tokyo via rideshare.
HOLLYWOOD
You'll find the Walk of Fame on Hollywood Boulevard thronging with tourists at all times of the day and night. Some may find it overwhelming to stay in the heart of Hollywood, but a few major hotels, like the Hollywood Roosevelt, are within convenient walking distance of major attractions such as TCL Chinese Theatre (formerly Grauman's) and the Egyptian.
If you want to see the Hollywood Sign, your best bet is the DASH Observatory service. You can catch the bus from the Vermont/Sunset Metro Station. The fare is 50 cents (TAP Cards are not accepted on DASH buses), and the route takes you to Griffith Observatory where you can access hiking trails. (Note that the Hollywood Sign hike is quite strenuous, so come prepared! Also, make sure you check out our essential list of weird and wonderful facts about the Hollywood Sign before you go.)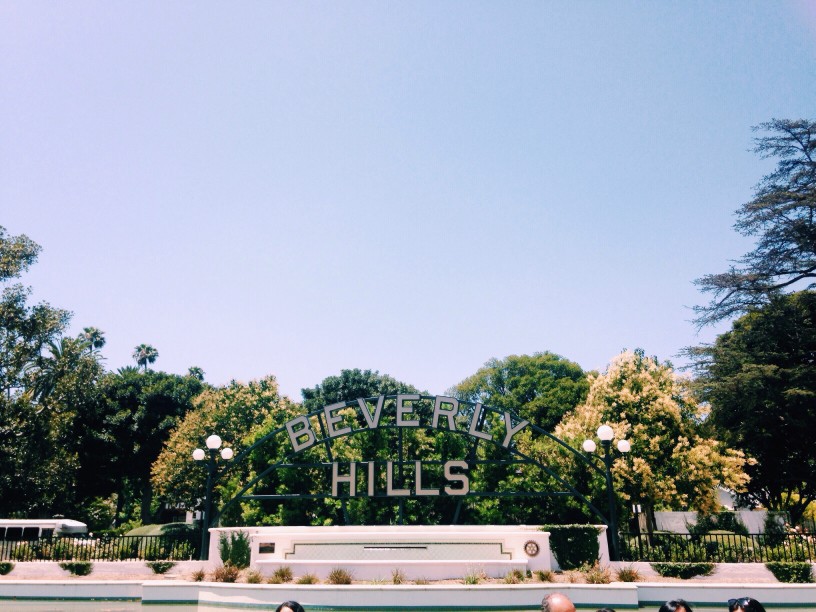 WEST HOLLYWOOD AND BEVERLY HILLS
Unlike much of LA, areas like the Sunset Strip, Historic Boystown, and Beverly Hills are relatively pedestrian-friendly, with plenty of hotel-adjacent bars, restaurants, and boutiques. The Melrose shopping district is a little more out-of-the-way, but is easily accessible via rideshare.
SANTA MONICA AND VENICE
If you're looking for classic LA vibes with sun, sand, and palm trees, then Santa Monica will deliver. Downtown Santa Monica is relatively pedestrian-friendly, with plenty of malls, bars, and cafes within a stone's throw of the beach and historic Santa Monica Pier.
Once a gritty artists' haven, Venice Beach is a little more like a beachside Silicon Valley these days and is easily accessible from Santa Monica via the Big Blue Bus. Make sure you check out Venice Boardwalk and the Venice Canals, and if you want a glimpse of the neighborhood's bohemian heyday, a trip to Beyond Baroque bookstore is a must.
Want more? Follow us on Instagram and Facebook for ticket giveaways and more of the best happenings around LA.