OUTDOOR
5 Reasons Not to Miss the Annual Veuve Clicquot Polo Classic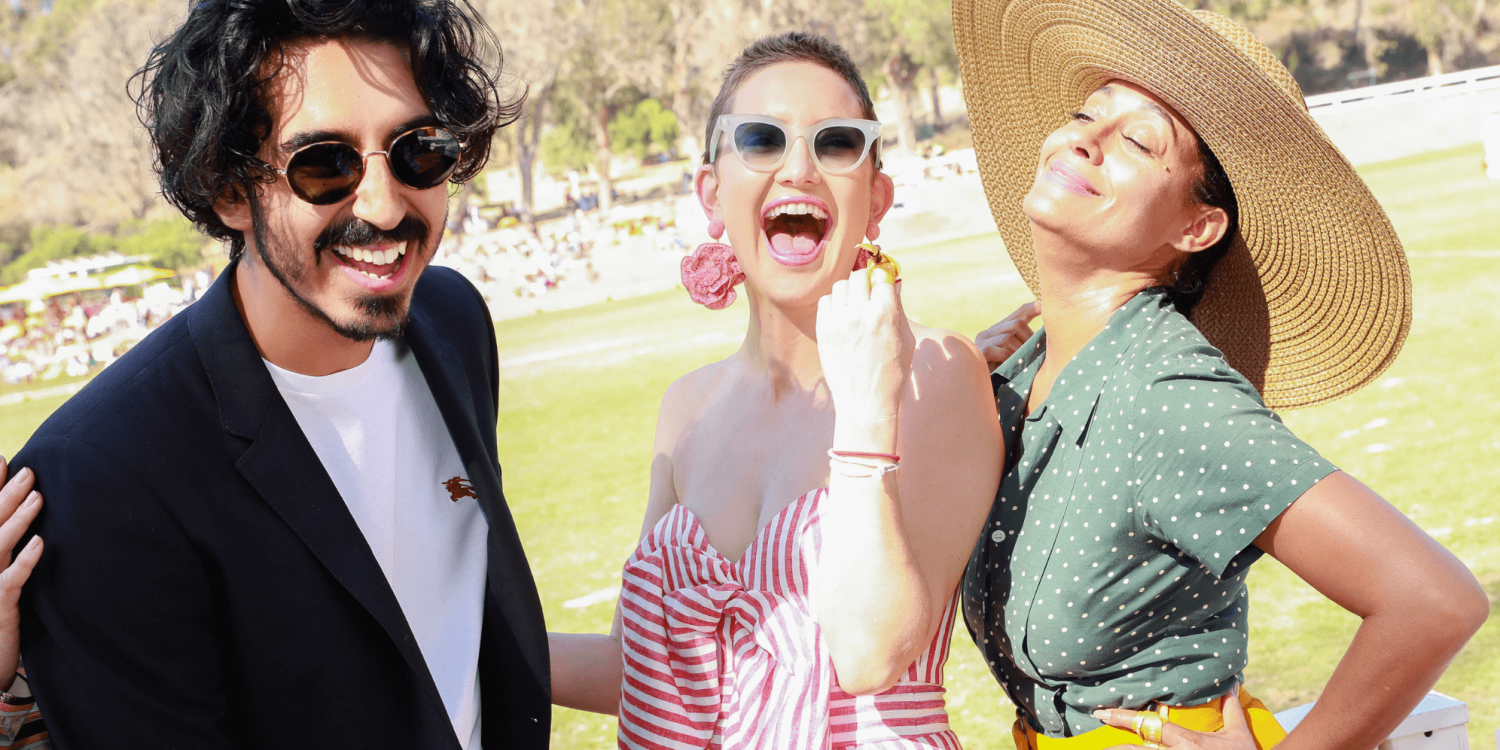 Once in a while, there's an event that just gets it — one that not only seems to understand exactly what its audience wants but delivers an experience that surpasses even the highest, most star-studded, and most social media-driven expectations. If you ask us, there's no event that better meets this standard than the Veuve Clicquot Polo Classic.
The Champagne brand's signature event really does have it all. Food trucks? Check. Lawn games? Check. Instagrammable backdrops, celebrity sightings, and plenty of yellow-labeled bottles to go around? Check, check, and check.
With two annual Veuve Clicquot Polo Classic events — one on each coast — you've got no excuse not to dress up, drink Champagne, and pretend you know a single thing about the game of polo. Here are the top five reasons not to miss this bicoastal, boozy event:
The history and locations
When Veuve Clicquot held its first Polo Classic in New York City in 2008, the posh Champagne house had little idea what a cultural phenomenon this event would become. But the inaugural event marked more than just the return of polo to New York City after a more than 70-year absence — it was also the start of what would become one of the most anticipated events of the year on both coasts.
In New York City, the annual event takes place at the beginning of summer at Liberty State Park, against the backdrop of the Manhattan skyline. The Los Angeles event, first held in fall 2009, has become equally legendary — the fête takes place at Will Rogers State Historic Park, a sprawling, picture-perfect property formerly owned by the namesake 1930s movie star and polo enthusiast.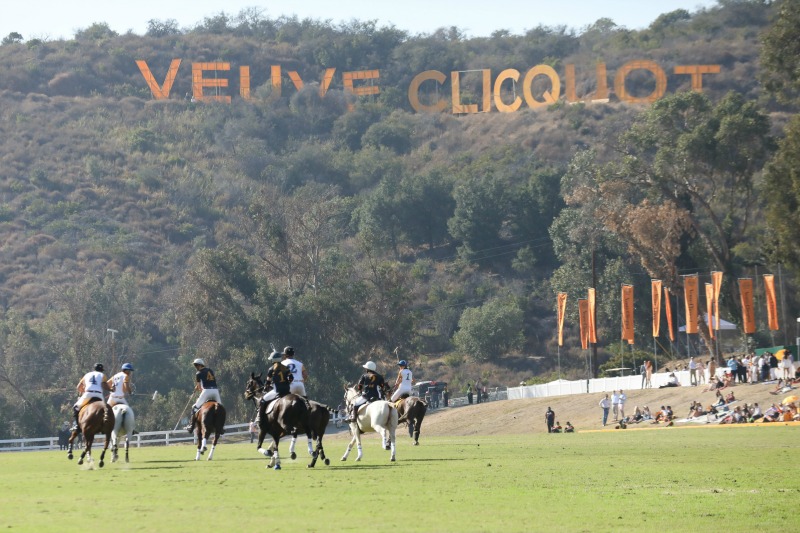 Veuve Clicquot Polo Classic
The ticket options
With three ticket classes available, the Veuve Clicquot Polo Classic has an option for everyone aged 21 or older — even if you (literally) have Champagne taste on a beer budget. Looking to save money on your ticket and spend more on bottles at the event? General admission tickets cost just $80 in Los Angeles and $85 in New York City and include shuttle or ferry transportation as well as access to on-site amenities including food trucks, bars, and lawn games. Worried about lines? The Veuve Clicquot Polo Classic knows that there's nothing worse than having to wait for that first crisp glass of Champagne, and so attendees who want to maximize their time at the venue can upgrade to "fast pass" line-skipping tickets for $140 in Los Angeles and $145 in New York City.
Of course, it wouldn't be the Veuve Clicquot Polo Classic without the elite "Rosé Garden" VIP section. Channel your inner celebrity with tickets that cost $450 each and include a bottle of Champagne, premium entry access, and lounge seating with a prime view of the polo field.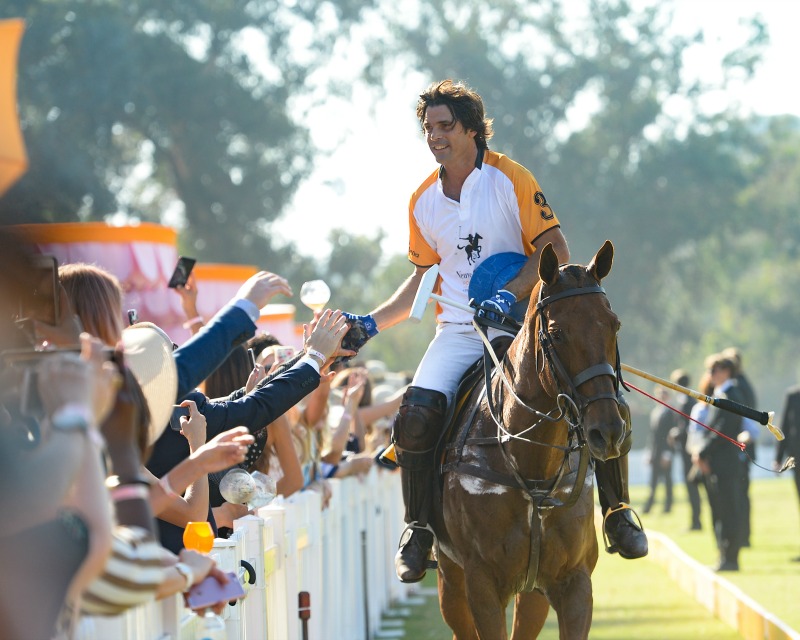 Veuve Clicquot Polo Classic
The on-site entertainment
Once at the venue, guests are set free to explore the Champagne playground of games, entertainment, and food and drink. In fact, the biggest debate will be what to do first: Challenge a friend to a game of Veuve Clicquot-branded cornhole? Snap a photo for Instagram against the themed backdrops and decor? Head to the Champagne bars to purchase a glass or bottle? Or maybe the decision just isn't that hard — after all, a Veuve Clicquot event should always start with one thing: Champagne.
But don't drink too much on an empty stomach — the Veuve Clicquot Polo Classic also offers a wide selection of local food trucks, giving guests plenty of options to soak up that Champagne and refuel before the afternoon. Because soon enough, guests will begin to gather around the polo field for the main event: a polo match led by world-renowned player (and Polo Ralph Lauren spokesman) Nacho Figueras and his team Black Watch. Don't worry — you won't need to be familiar with polo chukkers to enjoy the show, especially when Champagne is involved.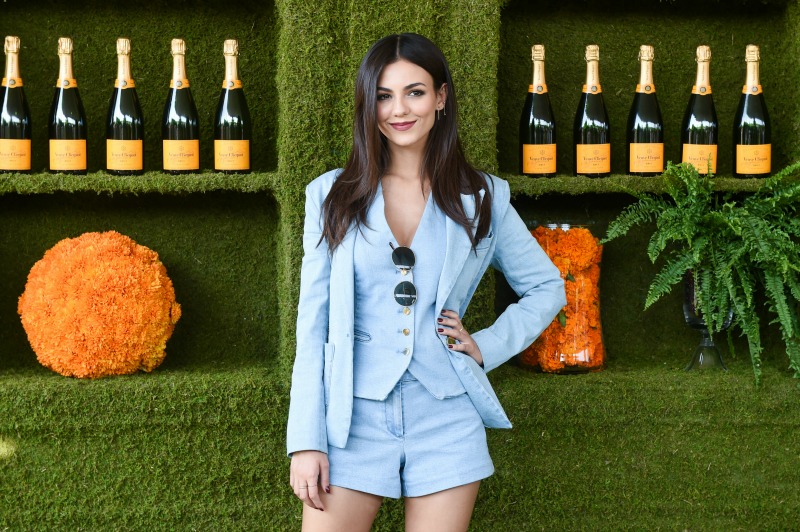 Veuve Clicquot Polo Classic
The people watching
Whether you're on the lookout for the best outfit or for your favorite film, music, and television stars, there's plenty of people-watching to be done at the annual Veuve Clicquot Polo Classic. There's no need to stay on the sidelines — guests are encouraged to pay homage to the culture and traditions of polo with traditional daytime polo looks, including light suits, statement hats, and tea dresses. Polo shirts are, naturally, also encouraged.
Guests should also be prepared for some serious celebrity spotting — past years' events have hosted Alicia Keys, Kendall Jenner, and Neil Patrick Harris in New York City and Kate Hudson, Jamie Foxx, and Rosario Dawson in Los Angeles, among others. Keep your eyes peeled on the Rosé Garden and red carpet.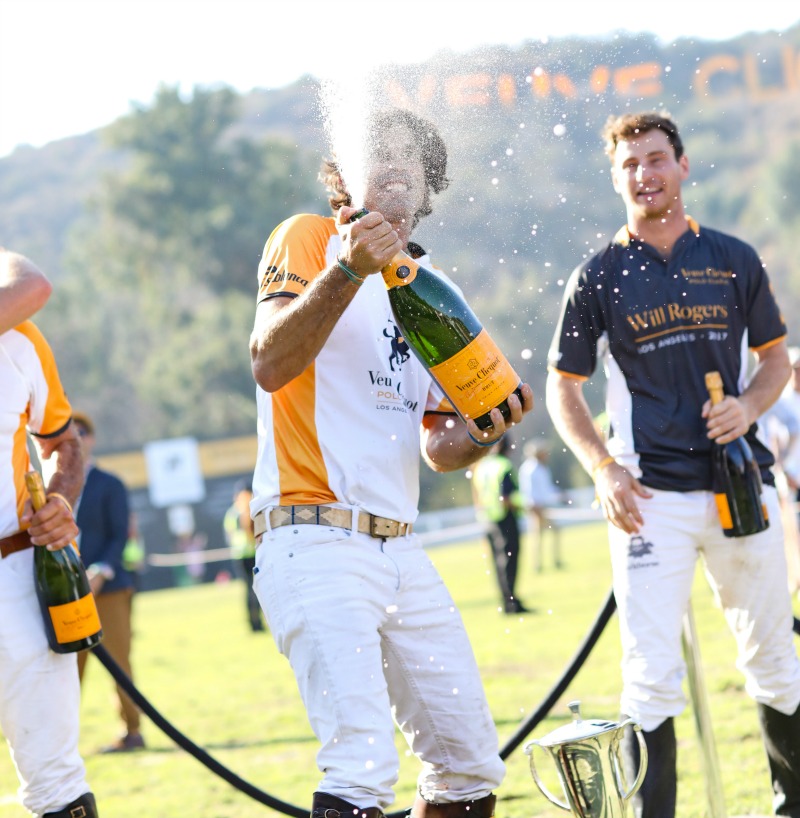 Veuve Clicquot Polo Classic
The Champagne
Duh. After all, this is Veuve Clicquot's biggest and best annual event — and if this Champagne brand can guarantee anything, it's that you won't run out of bottles. Guests can purchase Champagne by the bottle or glass at multiple bars located around the grounds. Thanks to shuttles and ferries, you won't be driving.
Now that you know what you'd be missing out on, avoid FOMO by purchasing a ticket to the next Los Angeles or New York City Veuve Clicquot Polo Classic.
Want more? Follow Veuve Clicquot Polo Classic to keep up with their latest events and happenings.