COCKTAILS
Veggie Cocktails for Spring and Summer in Los Angeles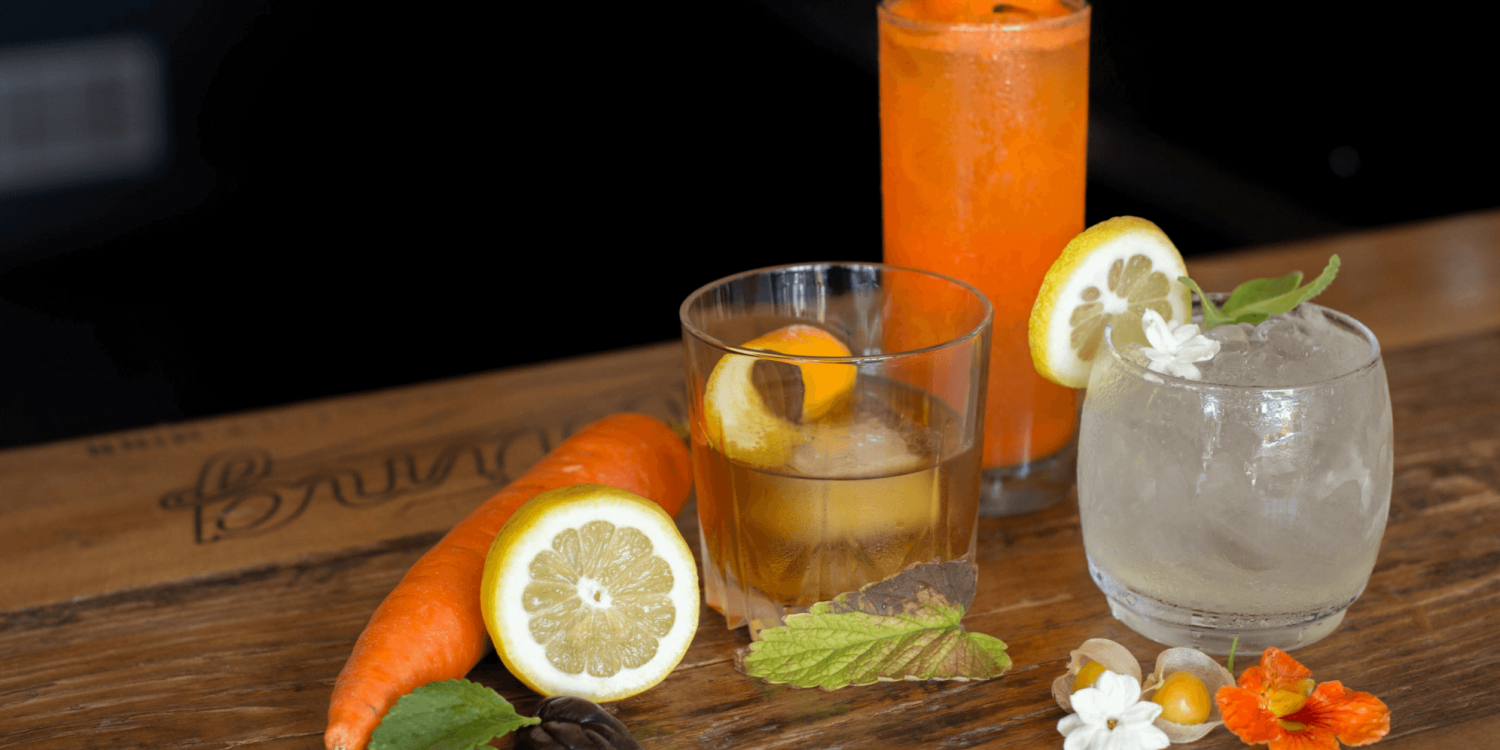 If you're trying to keep it healthy this summer, the lure of happy hour might seem like something you should avoid. Then again, sticking to cold pressed juices and smoothies while your friends hang out at the bar can get pretty boring.
Thankfully, there are plenty of places where you can split the difference in Los Angeles. From psychedelic beet creations to carrot juice with a kick, we've tracked down the most delicious veggie-based cocktails in the city. It's not exactly a juice cleanse—but hey, at least you tried…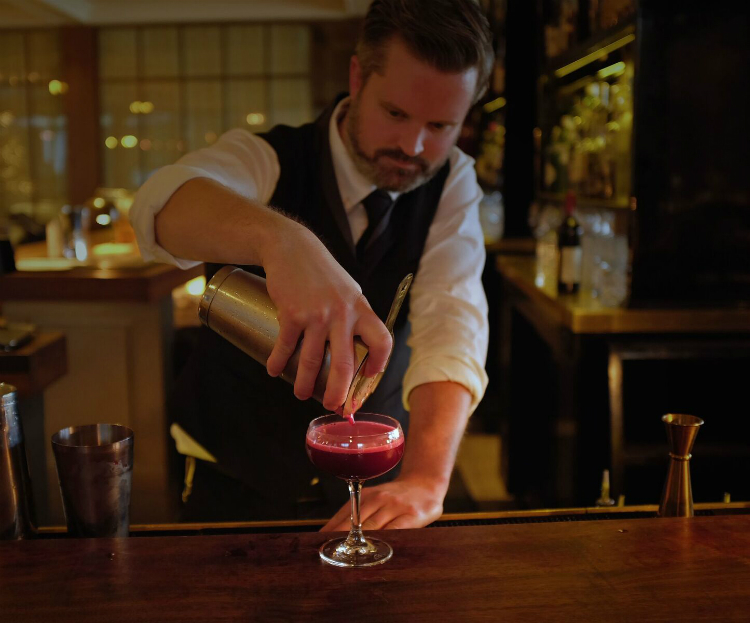 Baltaire
BRENTWOOD
Price: $17
Tim Burton fans expecting an ethereal green liquid inspired by the famous film's titular character are likely to be disappointed when they see this blood-red cocktail. All will be forgiven, however, after one sip of the delicious concoction, whose name instead puns on beet juice, the most obvious ingredient. Offset with ginger, lemon, and egg white, it's Tito's vodka and Grand Marnier that add the kick (and most likely counteract any actual health benefits).
WEST HOLLYWOOD
Price: $14
On any visit to A.O.C. you'll see tables littered with this popular drink, easily identified by its brilliant green color. If you really are on a health kick, then the delicious cocktail, which is made from green tea-infused vodka, cucumber, arugula, jalapeño, and absinthe, is also available in an alcohol-free mocktail version.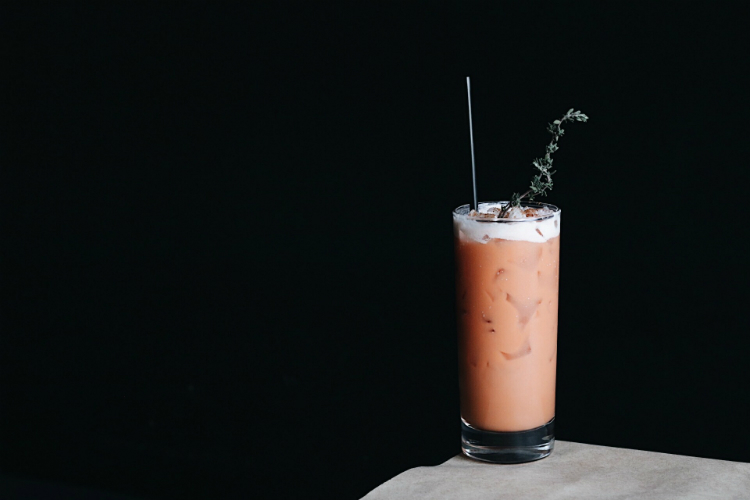 Mi Corazon
SILVER LAKE
Price: $14
Mi Corazon is known for its impressive made-to-order margaritas and expansive selection of tequilas and mezcals, but next time you drop in for happy hour, branch out and try the 24 Carrot Gold instead. It's a sweet surprise featuring Western Grace brandy, Caña Brava rum, Amaro Montenegro, house-made carrot coconut water, cream, vanilla, and cinnamon tincture.
DOWNTOWN LA
Price: $14
If your Arts District gallery crawl winds up being a little too bland, you can always stop off for something spicier at Manuela, located inside the Hauser & Wirth building. Their Nightshade cocktail is made with Milagro blanco tequila, tomato, bell pepper, and lemon, and definitely has more heat than the conceptual art installation.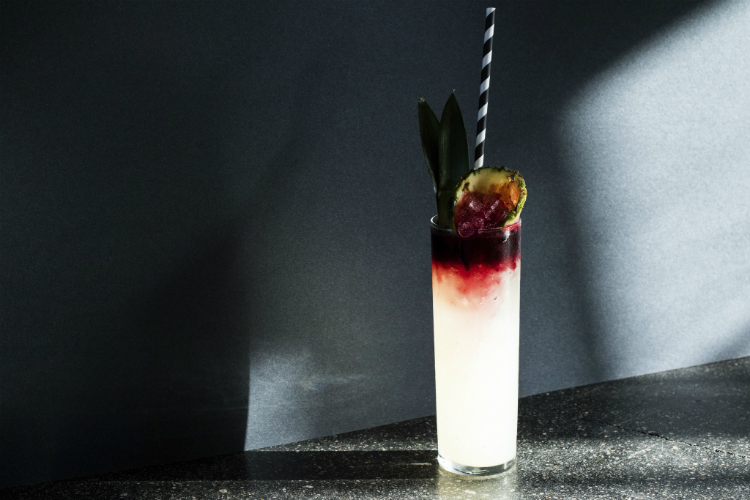 Salazar
FROGTOWN
Price: $12
If you've been to Frogtown, you may have overheard hip, stroller-pushing dads engrossed in deep conversations about the Grateful Dead. Someone at Salazar has definitely been paying attention to the local demographic and this psychedelic cocktail, sure to be a hit among the regulars, is proof. Made with celery gin, pineapple agua fresca, and citrus, it's finished off with a trippy beet "tie-dye" that's sure to turn on your love light.
DOWNTOWN LA
Price: $13
If you're planning to dance the night away on the floor-lit, rainbow-colored tiles at this underground club in DTLA, then try the Carrot Buck cocktail. It's made with an energizing mix of carrot, celery, ginger, and lime juice, which may sound like your average juice bar "flu fighter," but also includes pear brandy, yellow chartreuse, and absinthe. That should be enough to help you get the party started!
Want more? Follow us on Instagram and Facebook for ticket giveaways and more of the best happenings around LA.