ART
8 Offbeat Museums in LA for the Really Curious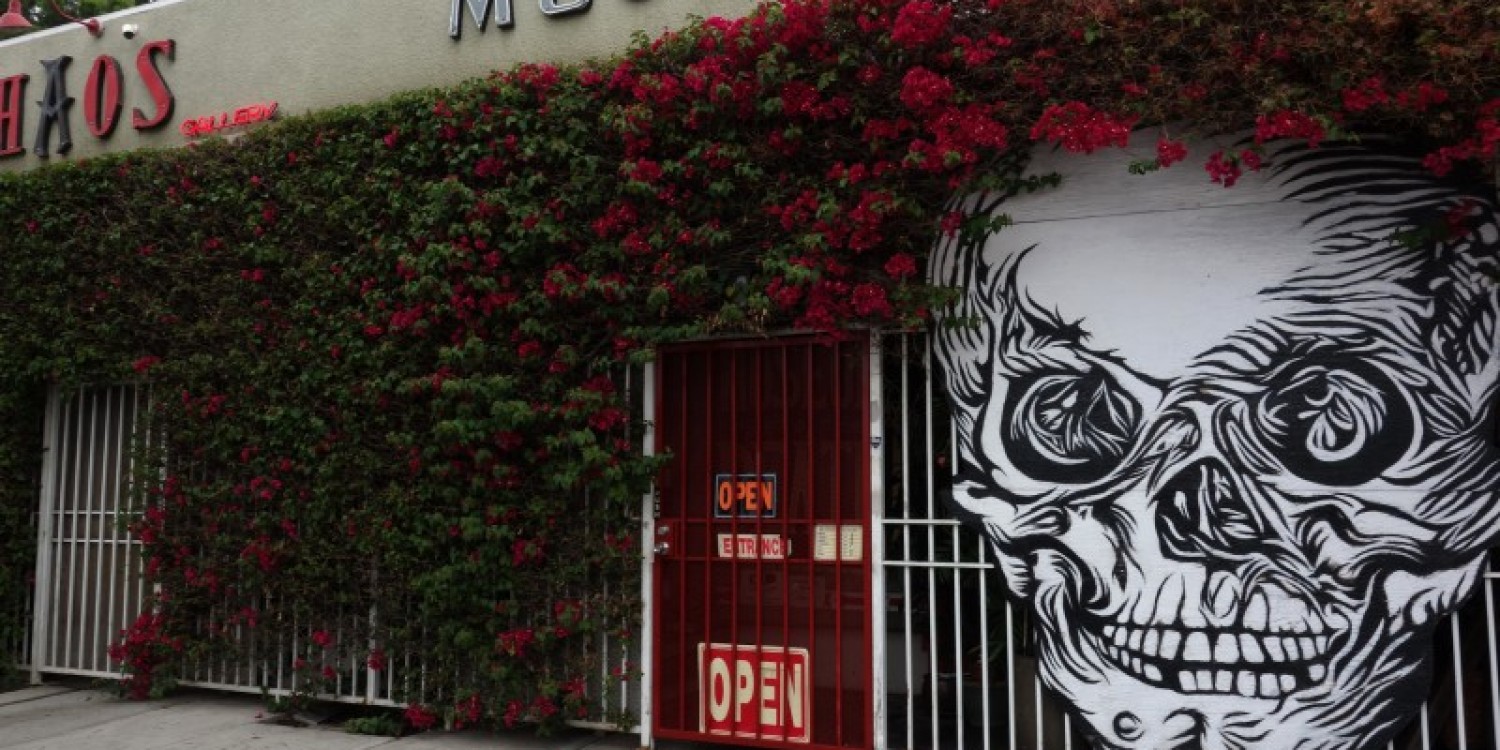 It seems that museum curators, owners, or founders are driven by a fanatical desire to collect, catalog, and preserve objects of value, whether that be a fictional diorama, piece of murder evidence, or mountains of memorabilia. While the value of these sacred objects can often be debated, most commonly, an object's value can be determined by how rare it is, or even how rare the owner thinks it is. A robust collection of these rare items is generally the foundation for a museum, either that, or someone who really likes something (a lot) will amass a trove, ultimately realizing its time to share their stockpile with the world (like, thousands of stuffed rabbit toys, in the case of a very special museum on this list).
Some museums do specialize in highly sought-after prized or peculiar objects—this is most common. But, in other instances, museums can be capsules. They can preserve other lifetimes, other worlds, and other civilizations. Exhibits on view also have the power to transport visitors to other dimensions, even. There are countless museums littering LA county, and most all of them hold secrets and spectacular sights within their walls. However, there are few that break tradition. Though, these nearby museums are reserved for the truly curious.
Velveteria
CHINATOWN
The first museum on this list hails from Portland, Oregon, infamously known as the hometown of all things weird and wonderful. I don't often have to argue the beauty of a well-done, vintage velvet painting from, let's say, the '70s for example. But, if you're new to the whole kitsch thing (or haven't yet discovered the glory of the 1970s), Velveteria is a great introduction to both this incredible era, and its greatest contribution to wall decor: the velvet painting. Velveteria boasts the most complete collection of vintage velvet paintings in the country. After leaving Portland and setting up in a Los Angeles' Chinatown storefront, the museum now gives visitors a chance to indulge in the luxe sensuality of over 450 velvet paintings.
Bhagavad-gita Museum
CULVER CITY
If you ever wanted to see the Hare Krishna's bible (so to speak) retold with animatronics, vividly detailed dioramas, and huge murals, the Bhagavad-gita Museum is the place. Located right next door to great vegan cafeteria, the museum may just be your first stop on the path to enlightenment.
Bunny Museum
PASADENA
Some bunny's got a bad rabbit habit. Alright, that was rough. But, let's move onto some softer details about the Bunny Museum. Tens of thousands (actually, eleven-thousand to be exact) bunny items are stuffed into this tiny home in Pasadena, and some of those items happen to be real live bunnies! Pet some rabbits, gawk at the insane collection of bunnies, and take a moment to thank your mom for getting rid of your childhood stuffed animals before it was too late for you. Plus, it's endorsed by Elijah Wood—actually, just watch this video.
Time Travel Mart
ECHO PARK
All the convenience of the future, available to you today, at this convenient store of the future! The Echo Park Time Travel Mart is a convenient store that sells items that a future (or prehistoric) 7-11 might sell, like robot emotions, mammoth chunks—you name it!. Quite the anachronism, this quick stop (and successful non-profit) seems more like an art gallery or museum of oddities rather than a corner store.
Museum of Death
HOLLYWOOD
If it's dead, it's here. If you're into taxidermy, serial killers, criminology, or death in any way, shape, or form, you're in luck. The Museum of Death is Hollywood's local purveyor of instruments of murder, evidence, strange burial equipment, and more. Get spooked or fulfill your morbid curiosity at this LA landmark.
Museum of Jurassic Technology
CULVER CITY
Expertly done fictional exhibits at this museum make you feel as if there is a world that exists parallel to the one we live in, an alternate timeline of sorts. Dioramas, scent specimens (you can smell the items under glass!), and bizarre idioms come to life here as they blur the lines between fantasy and reality.
Museum of Neon Art
GLENDALE
Have you ever looked at a business, bar, or restaurant and thought to yourself, "Damn, that's is one mighty fine neon sign." No? Maybe that's just me. And the fine people at the Museum of Neon Art. They pride themselves on curating, collecting, and displaying the best neon signs around. Their invested efforts in the appreciation and preservation of electric and kinetic sign art are on view daily at this Glendale institution.
International Printing Museum
CARSON
Worshipping printed matter, having some interest in old machinery, or harboring a deep love of design means you'll be having a fantastic experience at the International Printing Museum. This workshop and museum, located in Carson, is home to letter presses, typesetting equipment, and printing materials used in the production of books, newspapers, magazines, posters, and a slew of other amazing creations. It's a welcome sanctuary for these almost extinct tools that have survived the present digital age.
Featured image: "Museum of Neon Art" by "david peña" via Flickr CC BY-SA 2.0