Somewhat like the city itself, the Los Angeles Design Festival can feel overwhelming and sprawling—but undoubtedly full of awesomeness. Held from Thursday, June 7 through Sunday, June 10, the series crisscrosses genres to create a well-rounded snapshot of what's happening in local design now.
Temporary installations, panel discussions, food events, building and site tours, and pop-up shopping opportunities circle back to the theme of "Design for Everyone." Established names in architecture, design, and other fields are featured alongside emerging voices. Exploring various creative disciplines and their intersections is part of the Festival's collaborative DNA, too;  this year's ICON honoree is legendary costume designer Ruth E. Carter.
While events span from Venice to the LA River to Long Beach, the quickly evolving hotspot The ROW DTLA's mixed-use historic site serves as the LA Design Festival's HQ, and most events and installations are free. There's even a magazine and podcast to dive into.
We sat down with founder Haily Zaki, who is also the founder/Chief Operative of Secret Agent communications agency, as she breaks down what makes this year special and some of her favorite can't-miss events in June.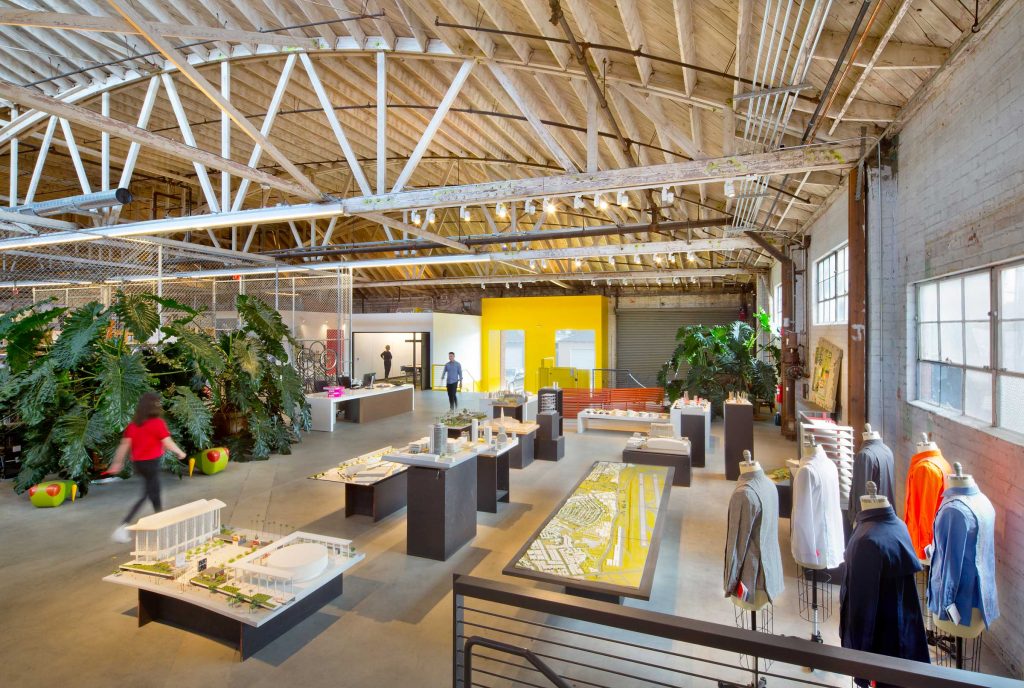 Rios Clementi Hale Studios
What inspired you to start the LA Design Festival?
The LA Design Festival is now in its eighth year. At the time, there was just a general sense of excitement in LA with so many things happening across the different creative industries and in general, it just felt like LA was having a moment. This city has such a rich design culture and we just wanted to help build a sense of creative community.
How has the local design scene evolved, even in the relatively brief period since the festival began?
I think what sets LA apart is that the local design is so diverse and varied. There's just more room in LA — both figuratively and literally — for creatives to express themselves. And often that means being multi-hyphenates or collaborating or going down a completely different path. There's just such an incredibly varied creative ecosystem here in LA that continues to proliferate.  
And now, it feels like the city officially recognizes the importance of the creative community in LA, with initiatives like LA Original and the appointment of a Chief Design Officer.
We wanted to celebrate this notion of inclusivity, creative freedom, and the spirit of collaboration, and hopefully in the process, entertain everyone for a bit.  
How is this year's theme, Design for Everyone, especially relevant now?
Design can be a luxury, but it doesn't have to be. Creativity is defined as being able to generate ideas and alternatives, communicating with others, and entertaining ourselves and others. We wanted to celebrate this notion of inclusivity, creative freedom, and the spirit of collaboration, and hopefully in the process, entertain everyone for a bit.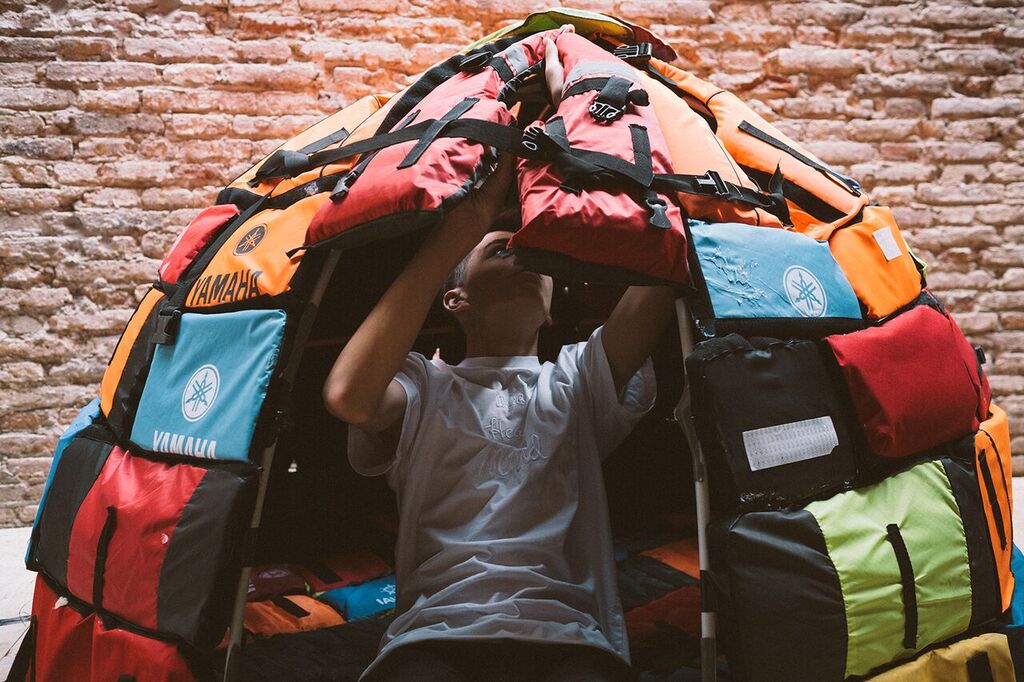 Achilleas Souras
What are some of the bigger challenges in organizing an ambitious series like this?
I'd rather focus on the positive! There is never any shortage of content. The creative communities of LA have really embraced the Festival and continue to astound us each year with their contributions to the program. There is such an abundance of interesting and unexpected design happening in LA, across all disciplines. The biggest challenge comes more on the organizational side and is of course the perennial challenge for any non-profit; funding.  
But we're scrappy and determined, and it always works out.
What types of projects, collaborations, and conversations would you like to see happen more in the LA design community?
In my dream of dreams, I'd love to see more temporary large-scale public design installations across the city in unexpected places during the LA Design Festival. We just want to share that experience, that sense of discovery, with more people.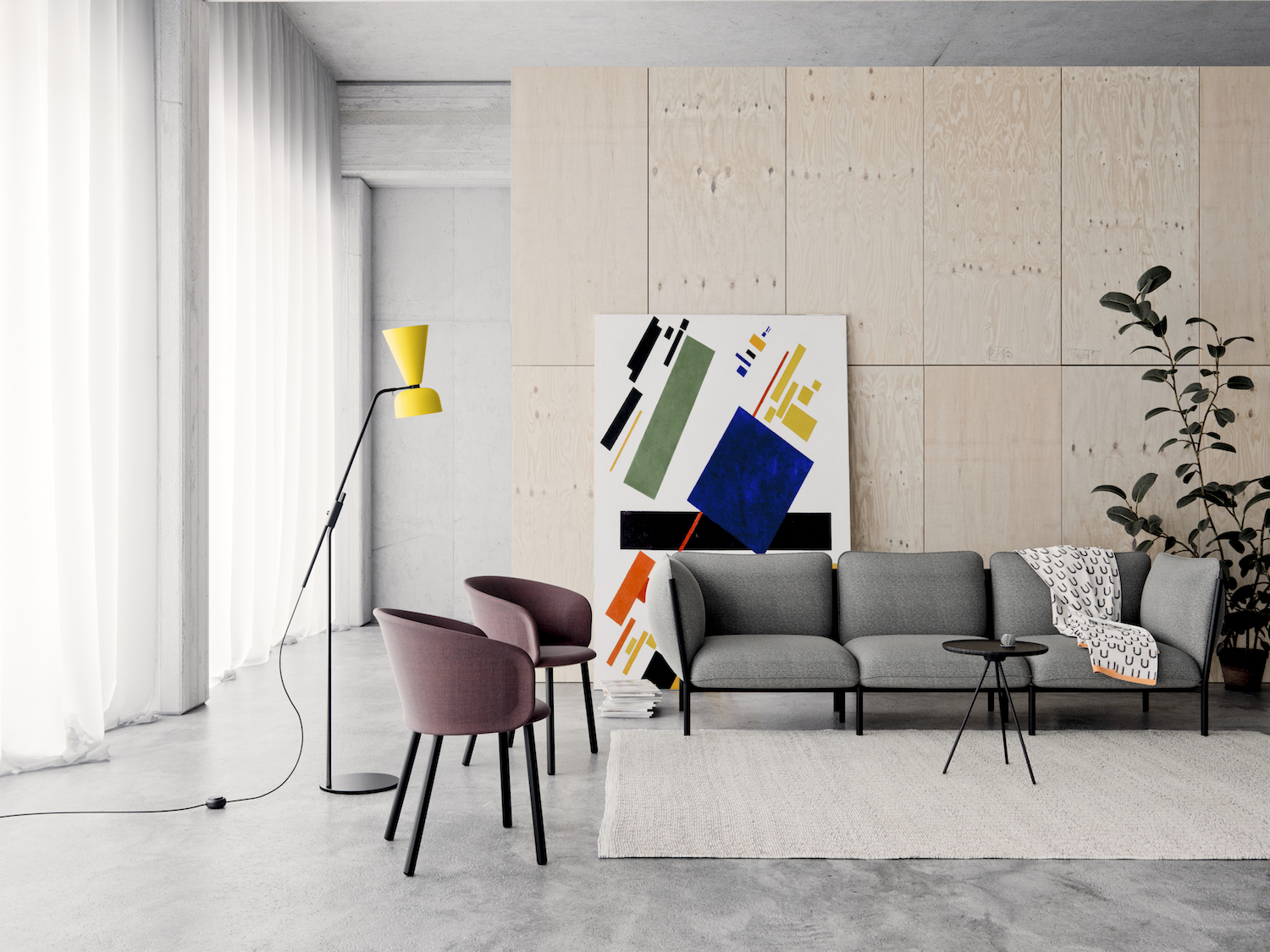 Poketo
Even if it's somewhat like asking a parent to choose a favorite child, here are a few of Haily's LA Design Festival happenings she's particularly psyched about.
When: Friday, June 8, 5pm – 6pm
City of Los Angeles Chief Design Officer Christopher Hawthorne's keynote conversation at The ROW DTLA with Julie Eizenberg, Barbara Bestor, and Jimenez Lai, talking about the future of LA specifically as it relates to housing and building for REAL in this city.
When: Walkthroughs and tours are ongoing, register here. 
MINI Living brings their vision for the future of urban living to Los Angeles. They are building an urban cabin installation on the roof of The ROW DTLA, the theme of which is "Grow."
It's our theme this year, and this special exhibition celebrates creative freedom and collaboration in LA. Each featured woman artist is creating something a bit outside the norm of her usual practice.
It's a space that celebrates our part in World Design Weeks and gives international artists a place to show their work.
When: June 9 & 10, 11am – to 5pm
Small Office returns with their highly curated design show, featuring ceramic artist Bari Ziperstein, furniture and interior designers Estudio Persona, textile makers Block Shop, and others.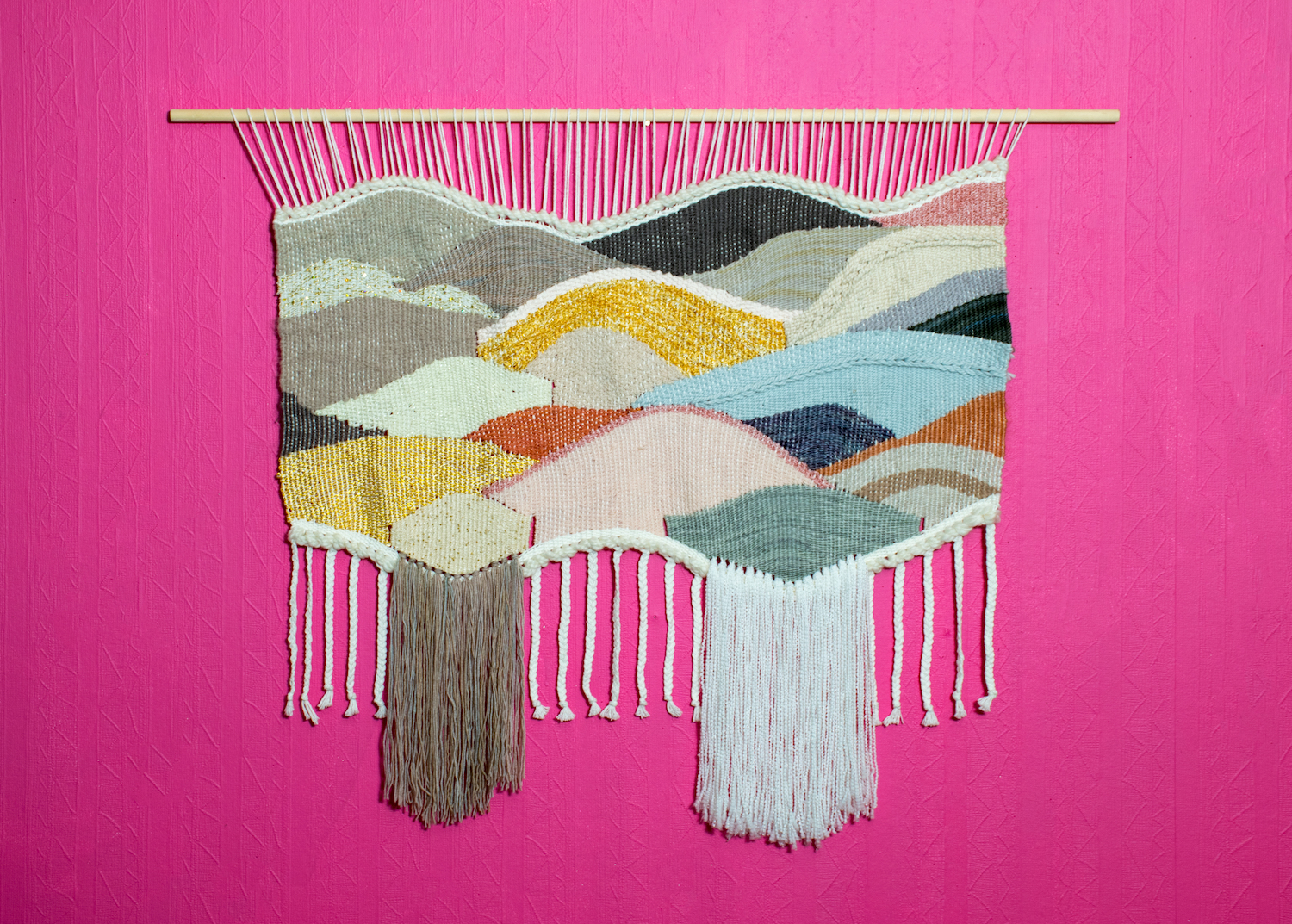 Farron Feiner
A three-day series of fun, design confabs that take place outside in the amphitheater on Friday and Saturday. Check out the full slate of speakers here.
When: Saturday, June 9, 11am – 2pm
This year's design east of La Brea's annual bike ride meets at The ROW DTLA before cruising around the broader Arts District area, and includes stops at Poketo Project Space, Still Life Ceramics studio/workshop/gallery, Neptune Glassworks, and A+D Museum.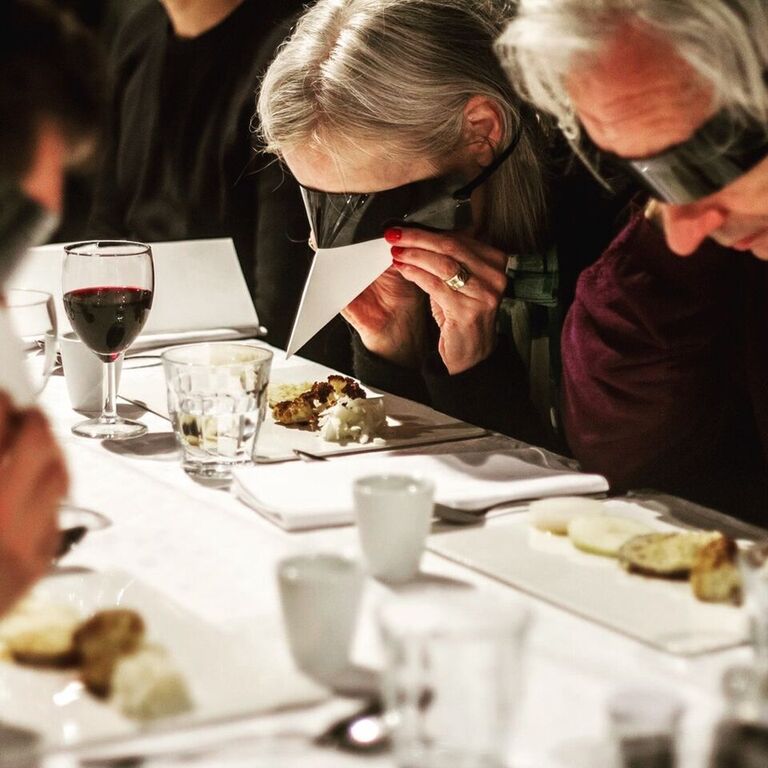 Martin Butler, Chromatic Dinner
Cost: $100 per person
When: June 7, 8 & 9, 7 – 10pm
Where: Feastown at EASTOWN, 6201 Hollywood Blvd., Hollywood
Dutch duo Martin Butler and Alex Gershberg bring their extravagant vegan pop-up dinner series to LA. It's a sell-out event in Amsterdam. Five courses with pairings meant to be multi-sensory and interactive (you wear masks, you're blindfolded…)  Hosted by Feastown at Eastown in Hollywood, with Impossible Foods and Imperfect Produce, tableware by notNeutral. It's such an unexpected and immersive experience, we think people are going to really love it!