FOOD
20 Instagram Accounts Every LA Foodie Needs to Follow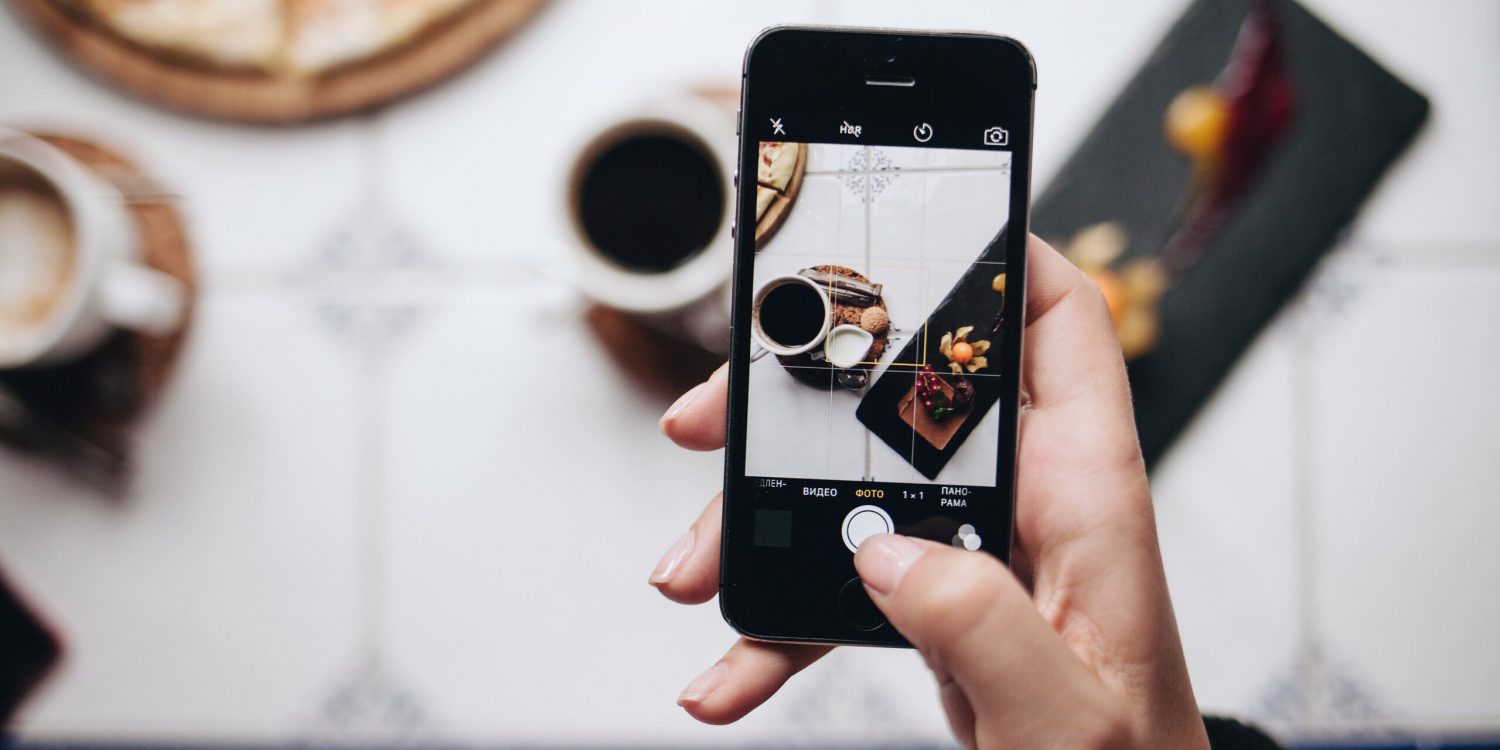 You know the difference between Michael Voltaggio and Michael Cimarusti. You not-too-subtly roll your eyes when people say they should "check out n/naka sometime." You unabashedly hashtag #EEEEEATS on images of Sqirl toasts. Maybe you've even stood on a chair to get the perfect food shot angle, invested in a portable handheld light, or fangirled over spotting Wolfgang Puck IRL.
But what street cred can an LA foodie really claim without a strong Instagram game? Before the foodie gods (Kat Odell and Anthony Bourdain, I would imagine) revoke your pro taste tester calling card, hit the blue "Follow" button on the following accounts.
Part social influencer, part culinary expert, Corey brings a healthy dose of fun and flair to her knowledgeable recommendations and artful food photos. Seriously, you'd be hard-pressed to find a foodie on Instagram having as much fun as Corey—or, at least, not one that can also explain her way through a charcuterie board. Her feed is an eclectic mix of plate photography, experiential video content, and well-dressed cameos.
As executive pastry chef at Hotel Bel Air, Garry Larduinat's Instagram should come with a drool warning. From selections off prix-fixe holiday dinners to wedding cakes—and every sugar ribbon and chocolate design in between—his visually striking posts prove why it's called culinary arts. Imagination is the only limit at Larduinat's pastry station, and it doesn't appear that he'll run out of inspiration (or puff pastry dough) anytime soon.
As far as Instagrammable LA restaurants go, it doesn't get much better—or more delicious—than Eggslut. Known for their signature egg sandwiches, Eggslut started out of Grand Central Market and has since opened additional locations in Glendale, Venice, and Las Vegas; the account posts crowdsourced #YolkPorn from all four locations.
While other influencers alternate between on- and off-camera appearances, The Offalo's feed drops all pretense by focusing attention where it should be: on the food. With the photography chops of a tech geek paired with the insightful information of a serious taste tester, The Offalo offers followers a sense of refinement often lost on food Instagram accounts; you won't find any smoke-and-mirrors advertisements or mistakenly labeled ingredients here.
If you love tacos and aren't following Bill Esparza on Instagram, what are you even doing? The world's first "tacorazza" and an expert in Latin American cuisines, Esparza's long list of claims to fame include winning a James Beard award for his food coverage in Los Angeles magazine, curating selections for LA Weekly's Tacolandia, and running Club Tengo Hambre. Appropriately, Esparza's feed chronicles taco and street bite conquests primarily across LA and Mexico.
Photo after photo in Wonho Frank Lee's Instagram feed is a course in professional food photography—a victory lap from the guy behind many of Eater LA's best shots. Lee brings followers along to restaurants in LA as well as along on travels to places like New York and Hawaii (that was just in the past month). The only thing missing from his Instagram is the announcement of a coffee table book—hint, hint.
From Thai tea floats to street tacos, Lindsey doesn't discriminate based on type of cuisine, side of town, or number of Yelp dollar signs. Lindsey makes homemade breakfast in LA look as good as hand-pulled noodles in Thailand; her feed could easily be a return Google search for the world's most photogenic foods.
In its 100th year, the original hub of Downtown LA's culinary scene seems to only get better with age. Over the past few years, Grand Central Market has emerged as the epicenter of the city's changing restaurant dynamic—and continually helps bring together an eclectic range of voices and flavors. As far as the Instagram account goes, the feed is as informative as it is beautiful; follow for announcements about new vendors and upcoming events.
Chef Miles Thompson first made major waves in LA's culinary scene in 2013, when he turned heads—including that of Jonathan Gold—at imaginative Allumette in Echo Park. After the contemporary restaurant closed and Thompson took a hiatus from LA, he returned in 2016 to head up the culinary program at Michael's in Santa Monica. The iconic kitchen has helped shape renowned LA chefs including Nancy Silverton and Jonathan Waxman, and Thompson is poised to be the next in line—a fate sealed by a 2017 nomination for James Beard Rising Star Chef of the Year. Did I mention he's not even 30? The prodigy keeps it humble on Instagram with love letters to platings, ingredients, and his wife and dogs.
The brand behind #EEEEEATS, Infatuation helped launch food porn into the mainstream social media stratosphere. This LA-focused account posts a mix of crowdsourced images and shots taken by their in-house photographers (check out @meetjakob, below).
Discover LA's signature 12-day event is held twice yearly, in the summer and winter—but the Instagram feed stays fresh all year long. The crowdsourced account has an eye for curation; many prints would be equally suited for the walls of museums as they are on the phones of local foodies.
This Aussie cafe drew lots of attention (and lots of posts) on Instagram when it opened in Santa Monica in spring 2016. Since then, Bondi Harvest has continued to deliver a day-brightening stream of vibrant smoothies, runny egg yolks, and toasts on the social media platform that helped get the word out.
One of the best NYC transplants to come to LA amongst the most recent wave of cross-country openings, Williamsburg's signature food festival is held Sundays at ROW DTLA. Following the Instagram feed should be all the reminder you need come the weekend—the account keeps track of new vendors, upcoming events, and the best-looking foods at the market.
Jakob Layman is, without a doubt, one of the most talented food photographers working in LA. In his attuned ability to capture the spirit of his subjects, Jakob reflects the bartender and chef's intention in his own artistic interpretation. His work can be seen on Eater and Time Out, but I suggest you cut to the good stuff and follow him directly.
If you've been paying attention (or at least reading our emails), then you should already know that matcha is on its way to a full-blown LA takeover, followed by world domination. Think I'm exaggerating? Just scroll through this Instagram feed curated by matcha connoisseur Jules Reyes. From matcha desserts to matcha beverages, this LA chapter of Reyes' Instagram empire (she also runs accounts for NYC, SF, and Canada) shows the versatility of this green superfood!
Brought to Los Feliz in early 2017 by the same team behind Madcapra, Kismet has quickly established itself as a force to be reckoned with, both in house and on Instagram. Even those who haven't yet eaten at Kismet have likely ogled images of the restaurant's Middle Eastern dishes posted on social media. Kismet's feed is a fun mix of crowdsourced food porn, behind-the-scenes snapshots, and cameos from owners Sara Kramer and Sarah Hymanson, recently named to Food & Wine's list of Best New Chefs for 2017.
Nastassia Johnson, the sweet fiend behind this delightfully dessert-filled feed and eponymous blog, may call LA home—but the restaurant industry vet doesn't discriminate against other locations when it comes to posting photos from her sugary adventures. Appropriately living up to its handle, the Instagram feed includes a stream of sugar high-inducing portraits of cupcakes, donuts, and ice cream.
The newest venture from Evan Funke and Janet Zuccarini, all eyes are on Abbot Kinney's modern Italian Felix Trattoria—and on the restaurant's carb-filled Instagram feed. Pizza? Check. Pasta? Check. Wine? Check. What more do you need?
With an aesthetic that speaks as much to her background at goop and Helmut Lang/Theory as it does to her current job heading up social and community marketing for Infatuation, Holly Liss' Instagram feed is a love letter to her personal and professional passion projects. Though followers should expect a healthy dose of tabletop images—each more beautiful than the last, of course—Holly's feed offers a comprehensive look into her travels, work, and leisure.
Following this account is the closest most of us will ever get to visiting Nobu's bougiest location on a nightly basis. From new dish announcements to kitchen preparation insight, Nobu Malibu's Instagram feed is a reflection of the restaurant's balance between over-the-top decadence and Japanese refinement.