BARS AND RESTAURANTS
Hold the Liquor: 11 Mocktails to Drink Around LA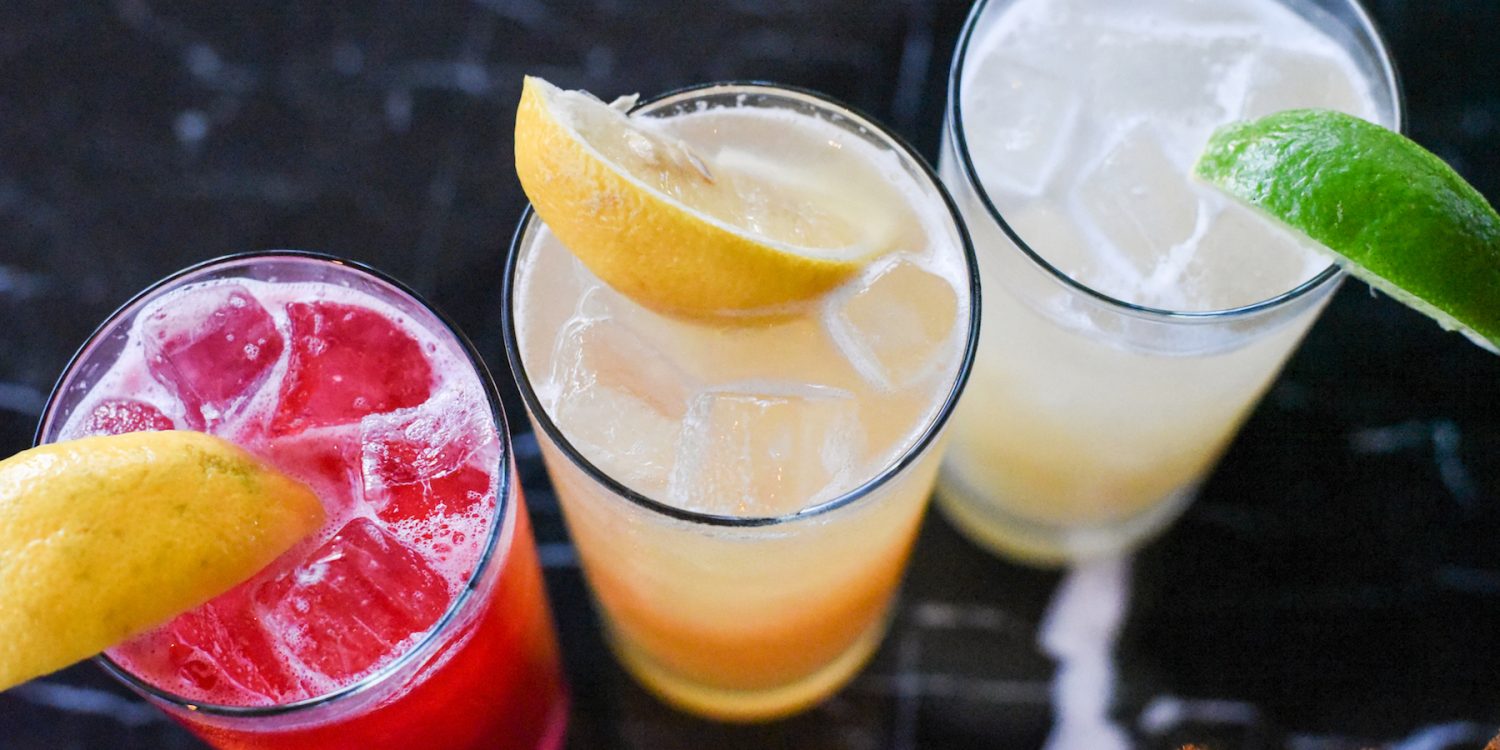 In a city as health-conscious and driving-centric as LA, it's only fitting that many of the city's best beverage programs don't just stick to the hard stuff—in fact, some of the most delicious mixology creations in LA aren't technically cocktails at all.
These mocktails ditch the liquor (and the hangover) without sacrificing on flavor or innovation—so whether you're cutting out alcohol altogether for Lent or are simply still nursing a hangover from the night before, these drinks will quench your thirst without getting you buzzed. If DD'ing means drinking these mocktails, then sign us up.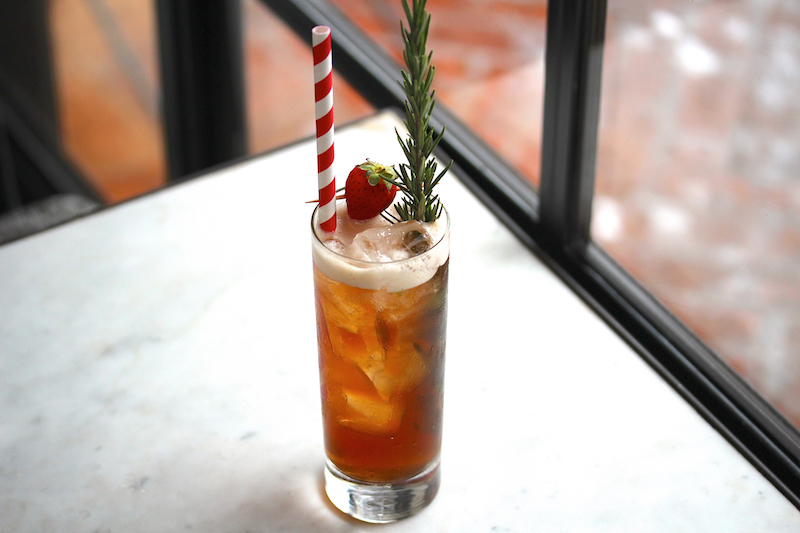 Gracias Madre
A Shrubby for my Bubby at Gracias Madre
Pair your vegan Mexican-inspired bites at this Melrose Ave hotspot with A Shrubby for my Bubby, a seasonal shrub finished with sea salt. Currently, the beverage program—led by talented mixologist and director Jason Eisner—is featuring a strawberry cranberry shrub.
San Vicente at The Independence
This Santa Monica gastropub puts almost as much attention into the non-alcoholic menu offerings as it does to the extensive cocktail, draft beer, and wine list. The recipe for the San Vicente—one of five named after local neighborhoods—includes cucumber, celery, mint, lime, and soda water.
Omaha Sour at Paley
Lead Bartender Melina Meza offers a few different alcohol-free drinks at the popular power lunch destination in Hollywood's Columbia Square. The depth of her mixology expertise comes through even without a proof, this cocktail combines the flavors of rooibos-tea syrup, lavender syrup, and lemon juice.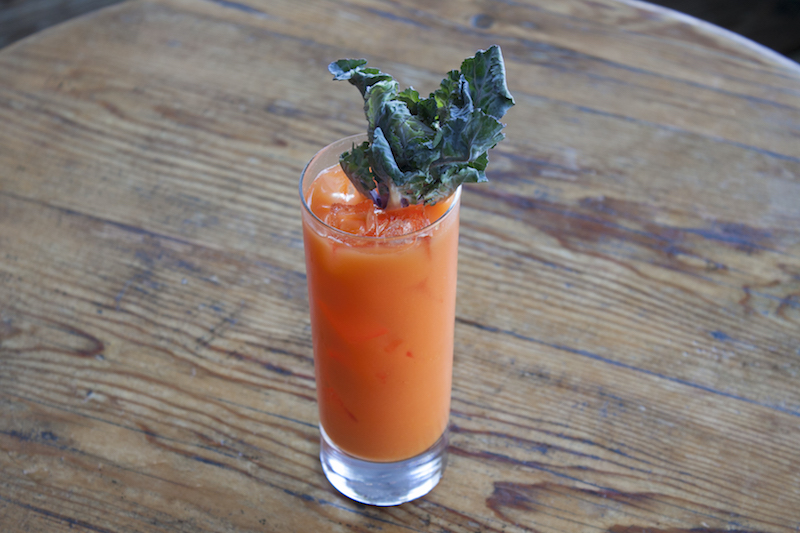 The Wallace
The Designated Driver at The Wallace
It doesn't get more LA than this artfully crafted non-alcoholic cocktail from beverage director Greg Bryson at Culver City's The Wallace. The guilt-free recipe features carrot and orange juice, pineapple, ginger, and turmeric.
The Garden Gimlet at Harvard & Stone
This Houston Brothers bar lives up to the name's reputation down to the non-alcoholic bar selections—including the Garden Gimlet. The craft "mocktail" is based around Seedlip Garden, a pioneer in the space; first non-alcoholic distilled spirit, Garden 108 is one of two varieties (the other being Spice 94) made by the groundbreaking brand. The herbal and botanical spirit is paired with a housemade cordial made from lime acids and muddled Makrut Lime leaves.
Housemade Soda Mocktails at Cassia
Bar Manager Kenny Arbuckle captures the Southeast Asian spirit of this local favorite restaurant's culinary flair in the rotating mocktails, highlighting seasonal housemade sodas. The current winter flavor is salted plum—head in to see what recipe he's shaking at the moment.
Blackberry Lemonade at Baltaire
This update on a childhood classic is features local blackberries, fresh lemon, and club soda—fresh, fruity, and citrusy, it's the ideal summer refresher. Sip this mocktail on the Brentwood steakhouse's indoor/ outdoor patio.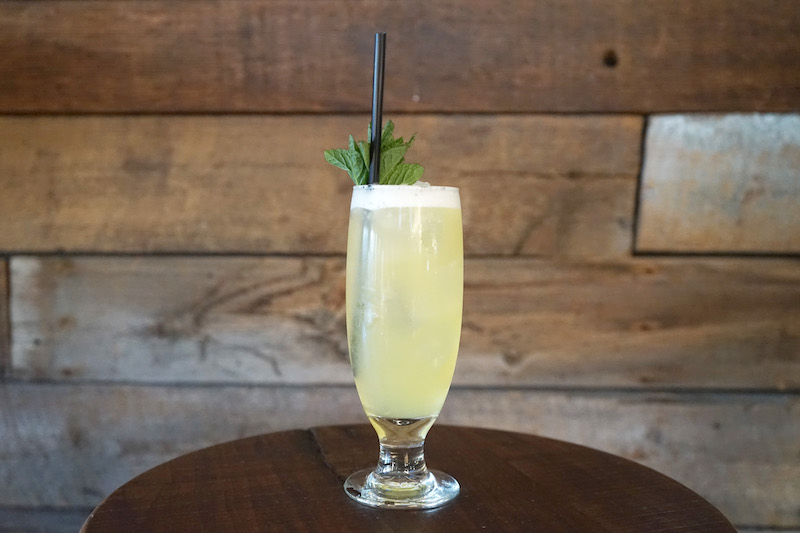 M.B. Post
Pineapple-Yuzu Collins at M.B. Post
Light and refreshing, this tropically inspired twist on a Tom Collins is parts pineapple juice, ginger beer, mint, and yuzu. Sip this effervescent mocktail at David LeFevre's Manhattan Beach social house just a block and a half from The Strand.
Beeyonce's Lemonade at Bluegold
It's worth making your way south to Huntington Beach if not just for this Queen Bey-inspired lemonade—the drink, not the album. But also probably the album. Appropriately, the drink's honey, lemon, and lavender-forward recipe is both sweet and sassy.
Off The Funking Chain at Love & Salt
Consulting Bartender Vincenzo Marianella and Owner Sylvia Gabriele can both be thanked for this awesomely-named mocktail—which, trust us, is just as much fun to drink as it is to order. The impressively layered flavor profiles jalapeño, lime, honey, syrup, passion fruit, grapefruit, and ginger.