BARS AND RESTAURANTS
Celebrate National Margarita Day (and Every Day) with The Best Margaritas in LA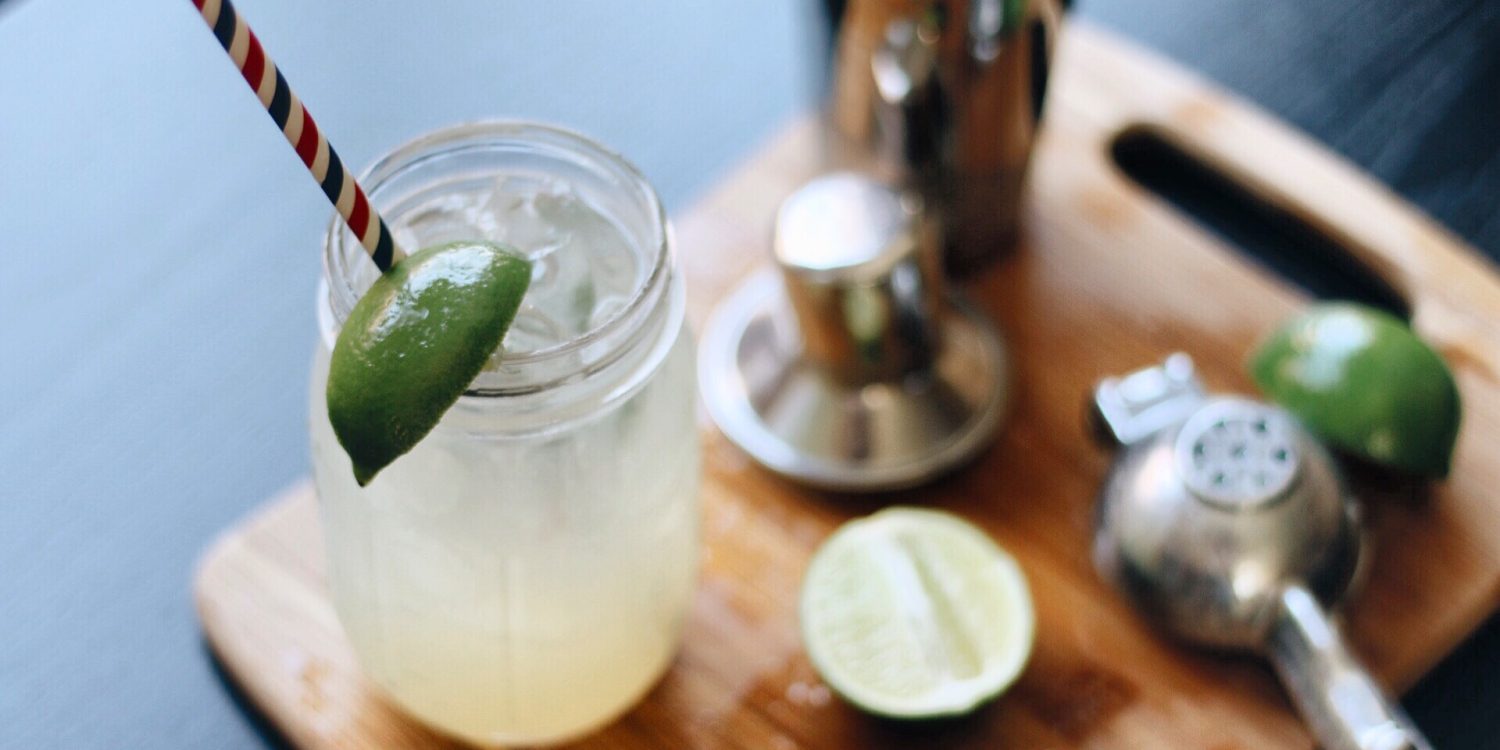 It's the most wonderful time of the year: National Margarita Day! This February 22, margaritas are the reason for the season…or in this case, the food holiday. Spicy or sweet, blended or on the rocks—there's no better way to celebrate than with these 10 Los Angeles margaritas.
SILVER LAKE
While Chef Maycoll Calderón's restaurant serves up Mexican seafood on the patio, the speakeasy-style bar inside captures Mexico City mixology with bright flavors and vibrant ingredients. Accordingly, the blood orange margarita is made with fresh blood orange, tequila, dry curacao, and sea salt.
LOS ANGELES
We're not the only ones celebrating National Margarita Day—this year, Viva XXXII Tequila has created four different recipes especially for the occasion. The kombucha margarita (made with VIVA XXXII Joven Tequila, ginger or pomegranate kombucha, triple sec, and lime juice) will be available at E.P. & L.P., Catch LA, Hyde Sunset Kitchen + Cocktails, Viva Hollywood, The Roger Room, and State Social House.
Margarita on Tap at Salazar
FROGTOWN
Helmed by Executive Chef Jonathan Aviles, this Frogtown spot is almost equally known for its Sonoran BBQ food as it is for its mezcal and tequila-centric cocktail program. One sip of the house margarita—a blend of tequila, lime, agave, and triple sec—and you'll understand why this popular signature drink is served on tap.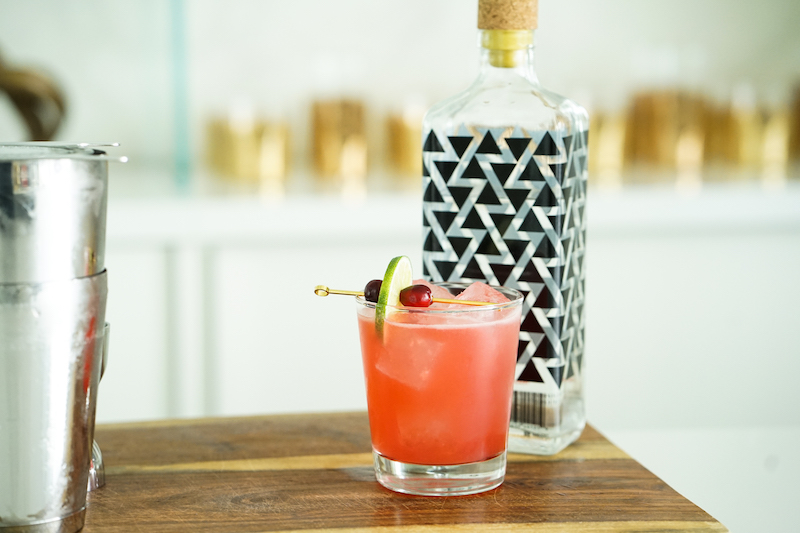 Viva XXXII Tequila
Rehab Margarita at Casa Vega
SHERMAN OAKS
Family-owned Mexican mainstay Casa Vega has been serving up fresh margaritas for 60 years. With 12 different margaritas on the menu, the Rehab—made with 1800 Tequila, coconut water, pineapple juice, fresh lime juice, and agave—is the ideal choice for anyone trying to get ahead of that post-National Margarita Day hangover.
Smokey Margarita at Madre
TORRANCE
With hundreds of different mezcals and tequilas on property—and flights ranging from beginner to advanced—Madre founder and owner Ivan Vasquez runs one of the most comprehensive Mexican beverage programs in town. The smokey margarita is made with Ancho Reyes, agave, lime, and—the pièce de résistance—sal de gusano (agave worm salt).
Spicy Pineapple Margarita at Laurel Tavern
STUDIO CITY and HERMOSA BEACH
With two Los Angeles locations, those celebrating National Margarita Day have double the reason to try out Laurel Tavern's signature drink. The Spicy Pineapple Margarita is made with a jalapeno-infused tequila and mezcal mixture—which sits in the fridge with fresh jalapenos for 3-4 days before serving—with freshly squeezed lime juice, pineapple juice, a touch of agave, and a tajin-spiced rim.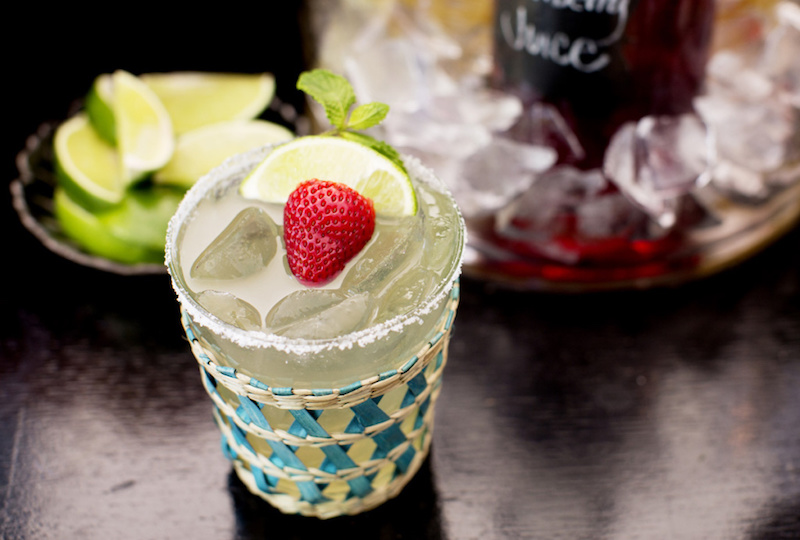 Casa Vega
Yuzu Margarita at Katana
WEST HOLLYWOOD
Sunset Boulevard's beloved sushi and robata spot brings together Mexican and Japanese flavors in the yuzu margarita. Made with El Silencio Mezcal, yuzu juice, grapefruit, and agave, the flavor profile is a balance of smoke and citrus.
Chavito 2 Margarita at MiniBar
HOLLYWOOD
Without the fuss of food, MiniBar's cocktail program shines under the tutelage of bartender Jeremy Allen. The Chavito 2 Margarita is exemplary of Allen's talent for walking the line between vintage elegance and modern inventiveness; made with reposado tequila, simple syrup, and fresh lemon, lime, and orange juices, the margarita is finished with a cinnamon sugar rim.
HOLLYWOOD, ECHO PARK & DOWNTOWN LOS ANGELES
Three Los Angeles locations, one signature cocktail: the flaming margarita. Offered blended or on the rocks, and with or without a salt-lined rim and added flavor, the flaming margarita—topped with a floating lemon slice lit on fire before serving—delivers on its name and is guaranteed to turn heads (and make mouths water).
BEVERLY HILLS
At celebrity chef José Andrés' Los Angeles flagship, pushing the limits is the name of the game—but even amongst cotton candy foie gras and caviar cones, the Salt Air Margarita is a standout. The combination of tequila blanco, fresh lime juice, and agave syrup is topped with "salt air," a frothy combination of sucro, lime, and salt reminiscent of sea foam.
Want more? Follow us on  Instagram and Facebook for ticket giveaways and more of the best happenings around LA.