FOOD
Game On: Parties to Watch American Football's Biggest Game in London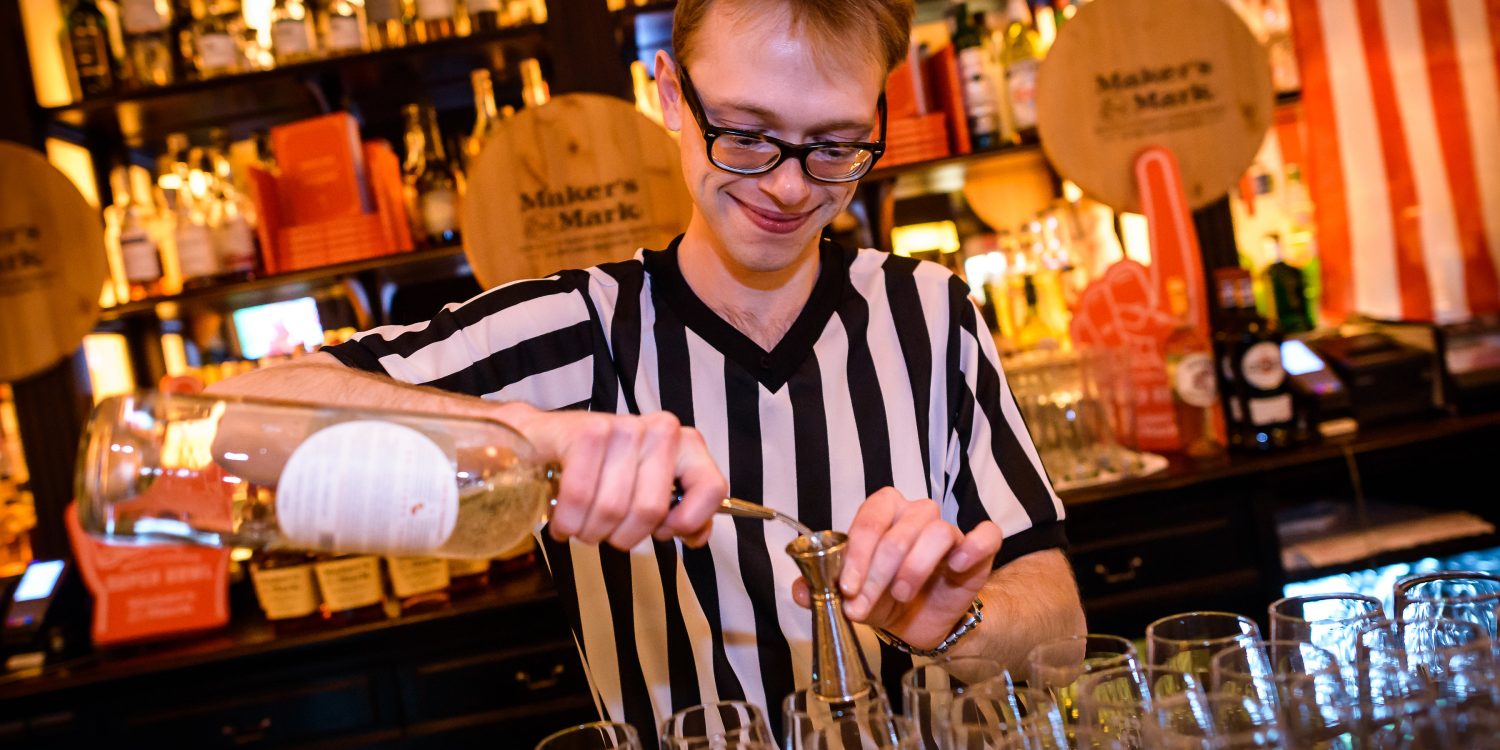 To some, it's one of the world's greatest sporting spectacles. To others, well, one of the world's greatest excuses to take Monday off. Either way, American football's biggest day is being embraced by venues across London, from bowling alleys to breweries. Want to eat, play, or party until Maroon 5 come on at half time? Here's where to do it.
Five quid'll get you entry to Tavistock Hotel's basement, wherein you'll find eight ten pin bowling lanes (best book in advance for that) and beer pong providing side entertainment until kicking out time at 5am. North American delicacies, including chicken wings and pizza, will be served. 
Bloomsbury Lanes, Fitzrovia | From £5.92
All of the Boxpark venues – Wembley, Croydon and Shoreditch – will be throwing game-day parties (it'd be rude not to considering the size of their screens). The new Wembley location looks particularly promising, with Chicago Rib Shack, Drums & Flats (chicken wings), and Mama Jacq's (Caribbean soul food) on offer well into the night.
Boxpark (Wembley, Croydon and Shoreditch) | Free entry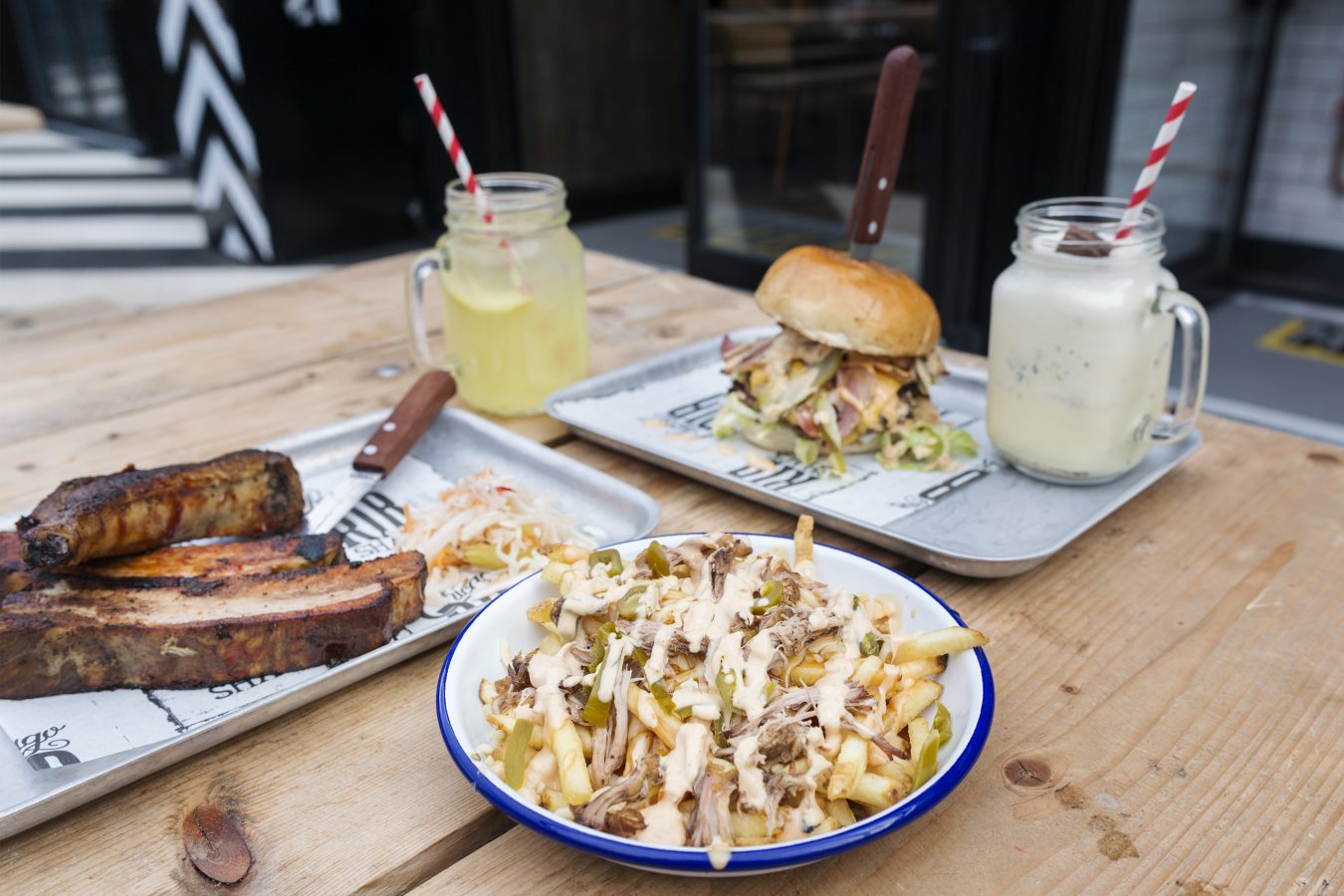 Boxpark
Big Joe Lewis – a well-travelled and powerful force in British old school blues – opens up the US-themed proceedings at The Blues Kitchen, one of London's foremost venues for music from the Deep South. Then, at 9pm, Joe will make way for coverage of the game, supplemented with American stadium snacks, until 4am on Monday morning.
The Blues Kitchen, Shoreditch | £4.58
In a-typical Balthazar fashion (it's normally known for its cultured French food), the restaurant will host a blowout Americana feast to mark the occasion. Yep, we're talking the whole kit-and-kaboodle: nachos with guacamole, mac 'n' cheese, hot dogs, steak sandwiches, chicken wings, french fries, mini doughnuts, brownie bites, New York-style cheesecakes, and unlimited popcorn.
Balthazar, Covent Garden | £65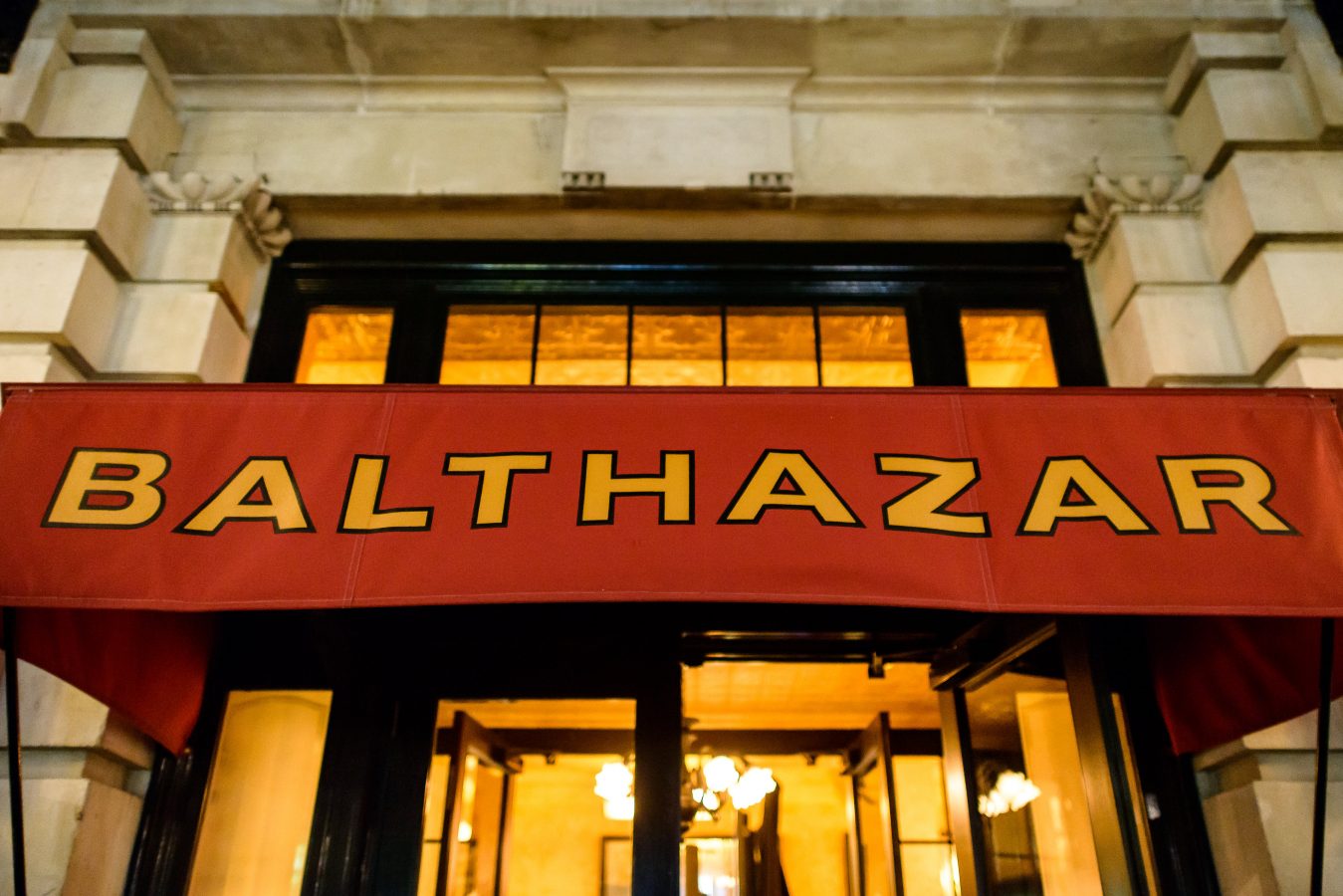 Balthazar
As all good bar crawls should be, this one's a bit ad-hoc. Starting at Dirty Harry's in Soho, the crawl takes in pitstops at Scarlett's, Piccadilly Institute, and Ruby Blue among others, with entry and shots at each one included in the ticket price. Will it be classy? Probably not. But it will almost certainly be fun, while the constant change of scenery will keep you awake throughout the game's never-ending stoppages.
Various Venues | £17.50 – £25
The Grand boasts the biggest screen in London – but it doesn't rest on those laurels. There'll be entertainment from The Grand's very own cheerleading squad, and DJs knocking out NFL anthems (like this one and that one, probably) into the early hours. Think of it as a nightclub that happens to have one of the buzziest "Big Game" atmospheres in London, whether you're there for the big game or not.
The Grand, Clapham | From £6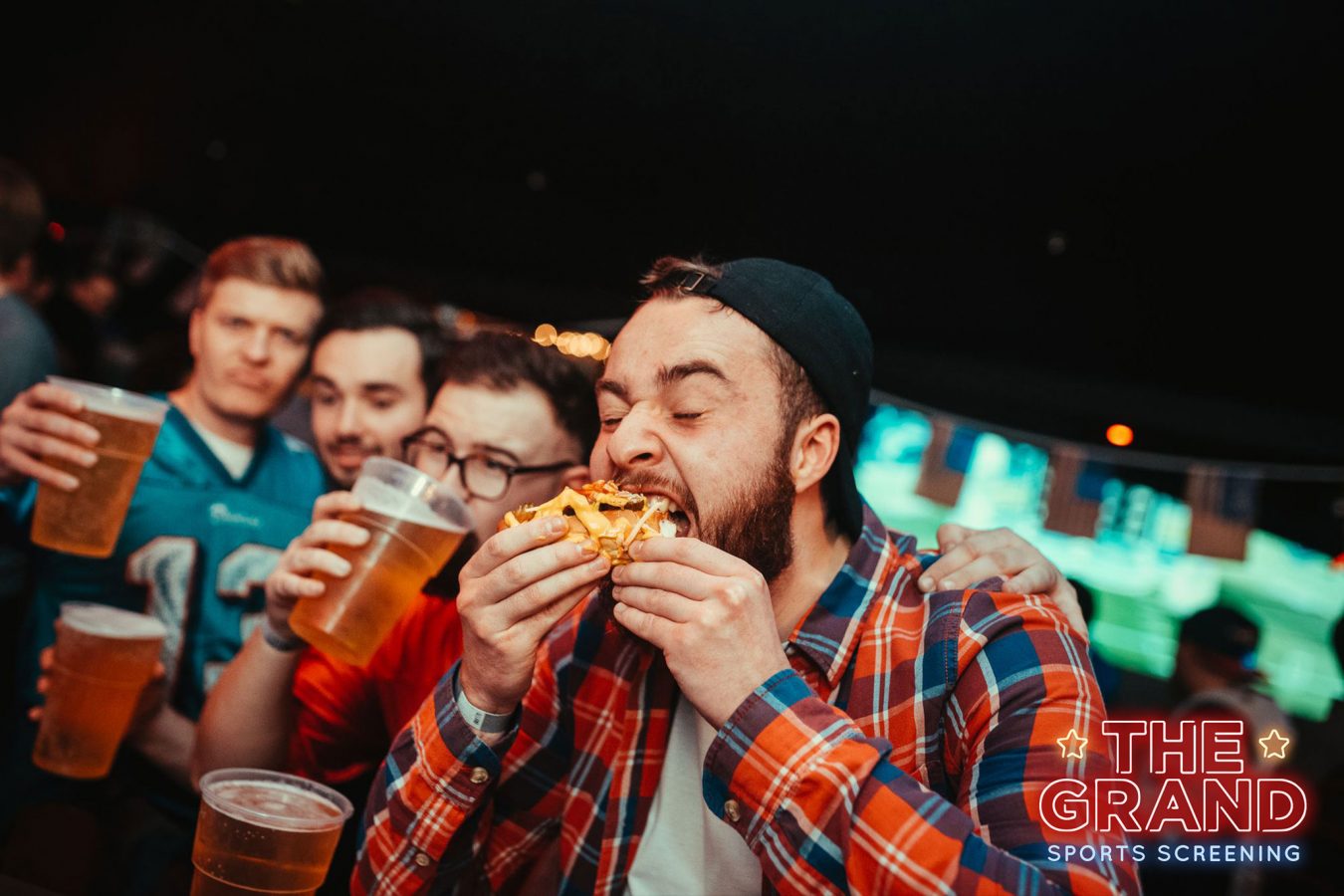 The Grand
In a welcome change of pace, one of South London's best breweries – check out their German Alt Beer, and their new (and on theme) New England IPA –  is putting on a party of its own on Feb 3. Snacks, available throughout the night, along with delivery from Honest Burgers (including a nice discount) before 10pm, should keep the stomach sufficiently lined.
Mondo Brewing Company, Battersea | Free
For the best local happenings, check out our London blog and follow Eventbrite UK on Instagram.