LOCAL LIFESTYLE
What the DJ Saw: Inside Sweet Harmony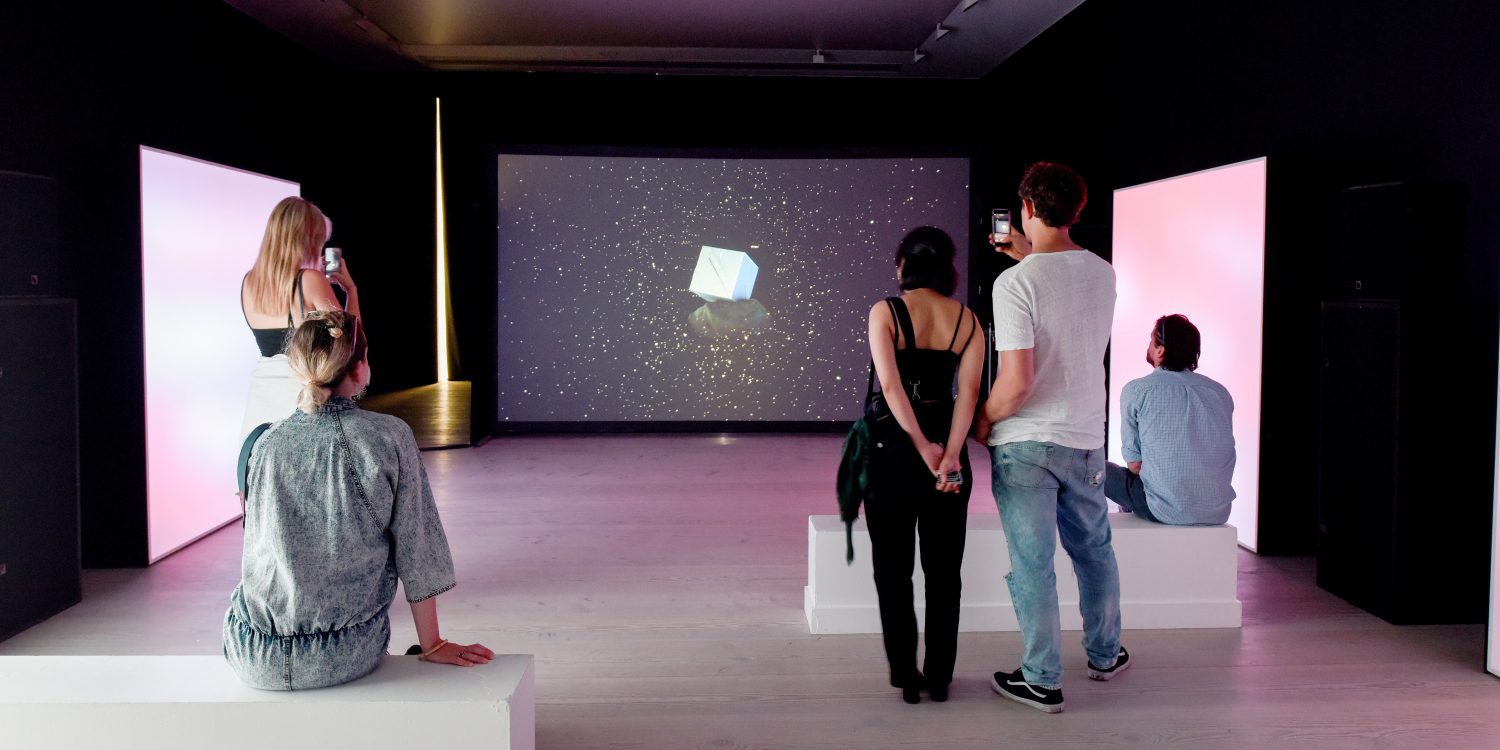 Rave: these days the word is used to describe anything from club nights to street food markets and, even, day parties for kids with parents who still love clubbing.
But back in '80s and '90s Britain, it had more distinct connotations. It referred to a scene that would go on to have untold influence on contemporary culture, visible today in everything from music to fashion and media.
Sweet Harmony: Rave | Today is an exhibition at Saatchi Gallery that delves deep into the history and impact of rave culture through photos, installations, video footage and other multi-platform artworks by those who documented the scene as it happened, including a huge cast of photographers, artists, DJs and journalists.
Spread out across the vast Saatchi Gallery rooms, the journey takes viewers on a fascinating, highly immersive exploration of the many different threads of rave culture. Along the way you'll encounter all manner of rave paraphernalia: petrol pumps made from lightboxes (it makes sense at the time, trust us), a bouncy castle, headphones connected to playlists of acid house gems, dystopian video stories, a room full of classic synths for you to create your own rave masterpiece, and an endless assortment of compelling photos capturing the thrill of those endless parties.
Oh, and did we mention the car hanging from the ceiling?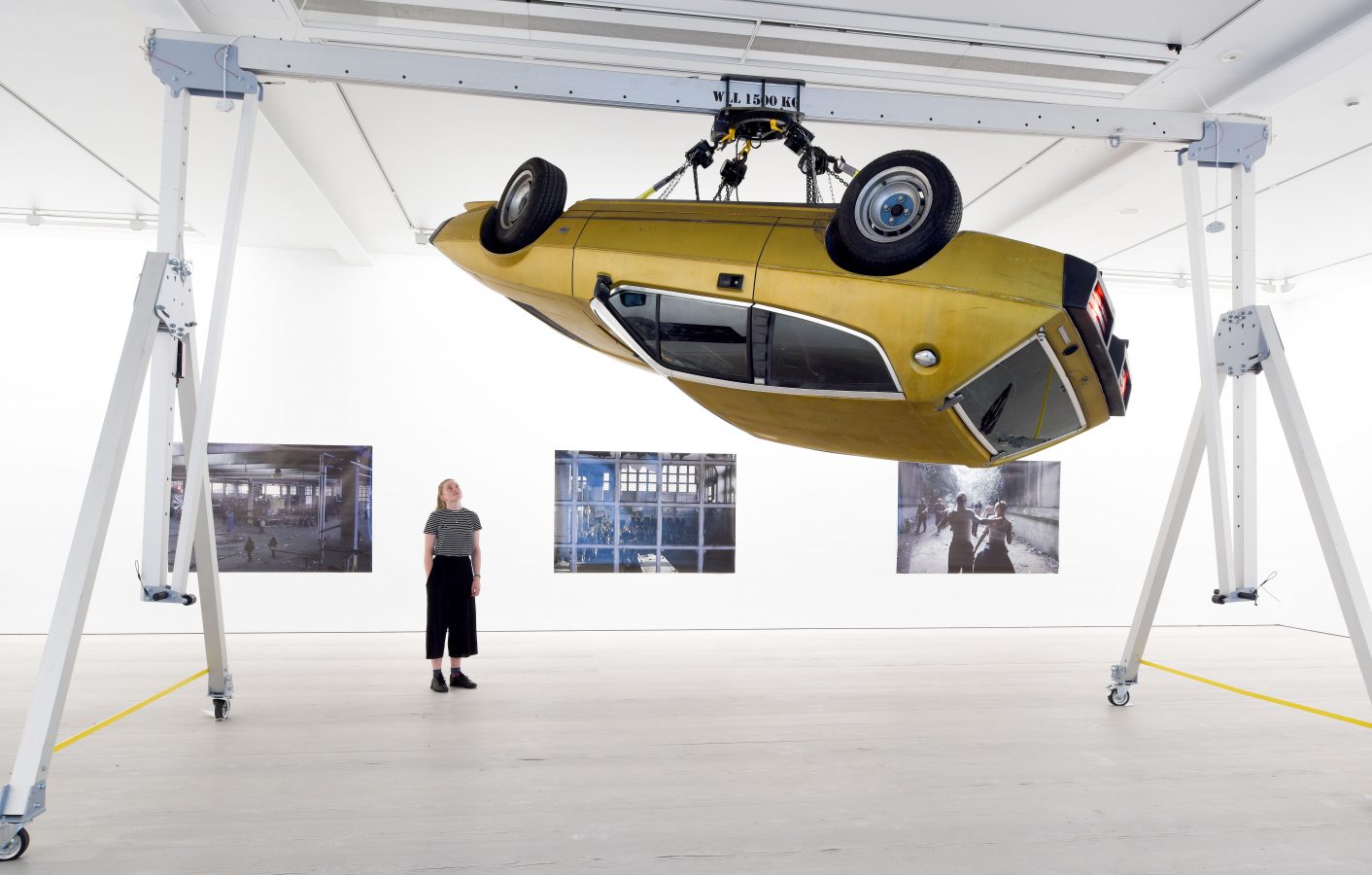 View from the Booth
Perhaps the most experiential element of all is in gallery four, where viewers are greeted by wall-to-wall photos of partying punters at their most hedonistic, set to a soundtrack of rave tunes being blasted out of a record shop that doubles-up as a DJ booth, planted in the centre of the gallery space.
It takes a few minutes to get your head around the fact that there's a record shop doing business in the middle of an exhibition, but that's the beauty of it. What could be more interactive than sifting through and listening to countless tracks that defined or were shaped by the rave era, before purchasing whatever gems you've uncovered.
This pop-up shop is run by Will Hunter, owner of three Vinyl Hunter stores and all-round walking musical and rave encyclopaedia. Will and pals run the shop within Sweet Harmony and take turns getting on the decks to spin some very some choice tunes.
We spoke to Will to find out what it's like being a living, breathing part of an immense exhibition.
What was your reaction when you were asked to do this? Did you think it would work?
"Having a record shop in a rave exhibition goes hand-in-hand. Saatchi Gallery is quite driven by fashion and culture, and it already has a history of people buying collectibles from other exhibitions in the past, so why not a record shop as well?"
How did you decide what to stock?
"I pulled records out of each of my three shops, but I was pretty strict in keeping to the rave theme. I spent a few days frantically compiling a selection and I also brought along 300-400 of my own personal 1991-95 hardcore and jungle collection to sell. People have loved those!"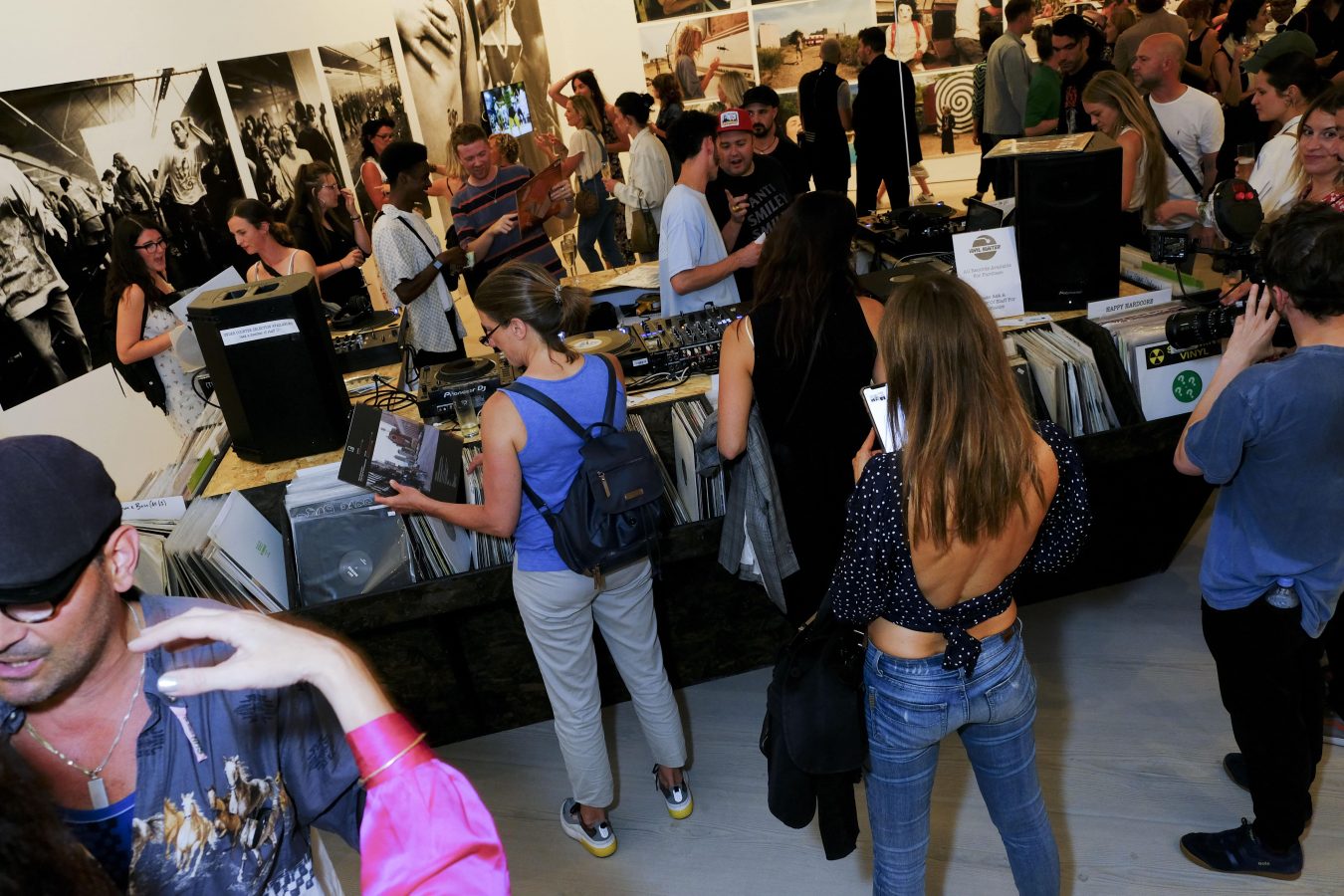 What's it like being part of such an immersive exhibition?
"It's really interesting. One thing I've noticed is that a lot of people who come through don't necessarily have much knowledge of rave or the record industry – they wouldn't normally go out and buy vinyl. By giving them the experience of being in a record shop like this one, they can learn a bit about why the rave scene is so important and why we do what we do. That's been great. The more unusual aspect is that every day a huge number of people are walking around you, taking photos and filming. It's quite a strange experience! But it's ok, I don't mind."
Are people surprised when they realise it's a real shop that they can buy records from?
"Some definitely are. I've tried my best to subtly communicate that we are, in fact, a real record shop, but lots of people still think we're an installation and not somewhere they can actually buy music from. This has never been done before, so I'm not surprised that some people don't know what to make of it. Others get it immediately and just get stuck-in and start picking out records."
What kinds of things do you stock in the Sweet Harmony shop?
"Genre-wise, we've got house, techno, garage, trance, IDM, dubstep, bass, plus more leftfield and abstract things, and then a big selection of chillout, including some nice ambient and new age stuff. And being inside a rave exhibition, we obviously stock acid and electro. We've also got lots of new revival hardcore jungle. That scene has been really interesting in the last few years and it's going down really well in the shop."
What records have been most popular with visitors?
"The most popular thing has been the jungle from my personal collection. There were hundreds and now there's only a few left. I spent three years of my life compiling all those records and it's a little sad to see them go, but I'm also happy to share them here because it's such a rare opportunity."
What do visitors chat to you about?
"Mostly about music. Some people will tell you stories about when they used to go out raving or when they used to DJ and the kind of tunes they played. It's really nice to chat to people about those things. People are also really enthusiastic about Chelsea-Louise Berlin's amazing display of old rave party flyers and posters on the other side of the room we're in."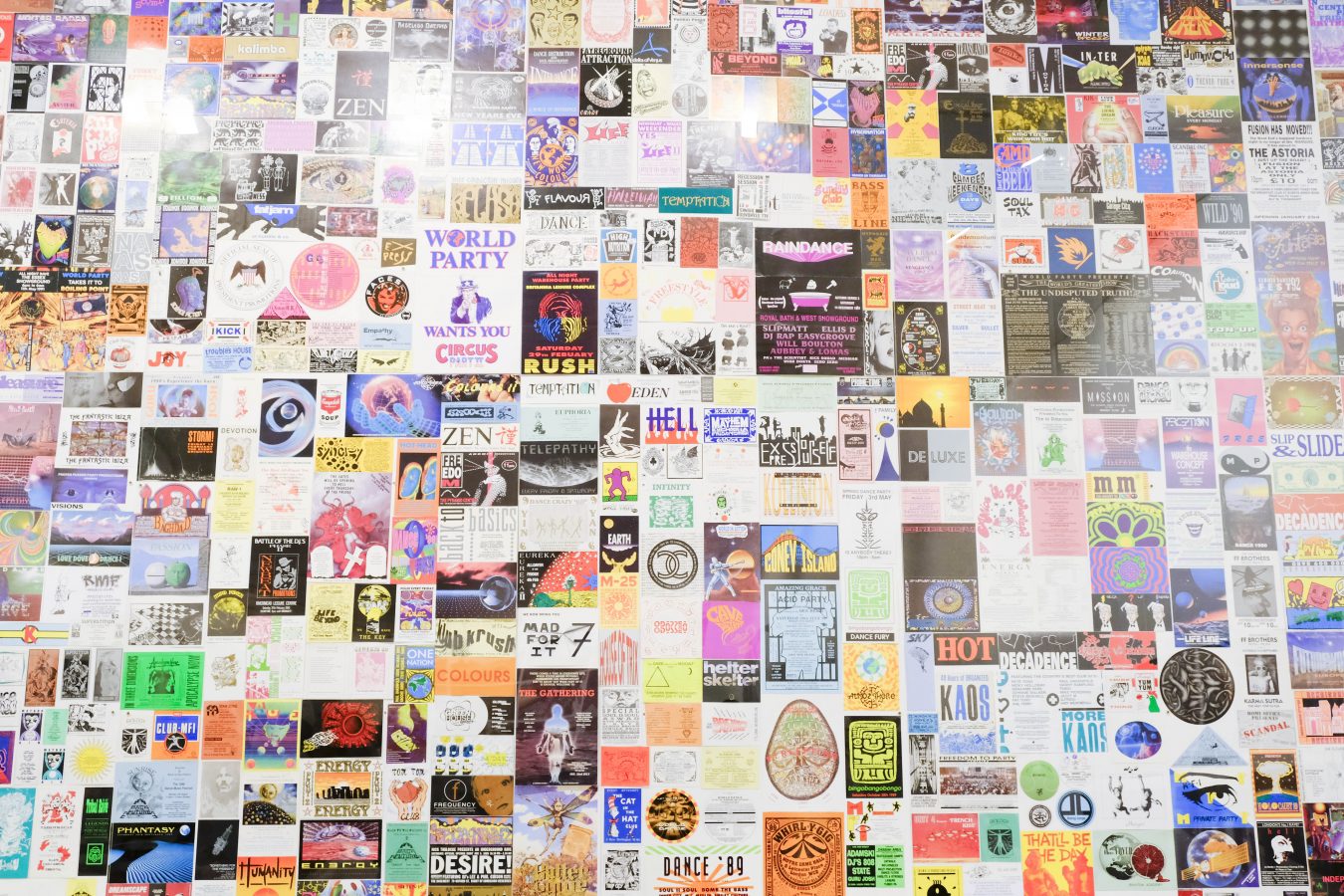 Dave Bennet
Who else DJs in the shop apart from you?
"Lots of my friends are DJs, so I invite them to come down – they've played some amazing sets. And on Saturday (August 31) a cello player and some other musicians will be coming into the exhibition to do some live stuff with us. On that same day, Ron Wells – who essentially invented and pioneered the jungle-techno movement – will also be DJing, which should be great."
Do people dance while they're in the room?
"Yeah! There was a great moment when my girlfriend was DJing some happy hardcore and a class of young kids were in the room, probably on a school trip. They were all about seven years-old and they just started dancing and having a little rave right there in the middle of the room! They were doing handstands and everything, it was amazing."
When you've had a chance to wander through the rest of the exhibition, which bits have really struck you?
"Chelsea's collection of flyers is amazing. And the storyboard by Vinca Petersen ['A Life of Subversive Joy' – a vast, hand-drawn wormhole of a timeline charting Petersen's decades of partying and organising raves] in the room next to ours is really inspiring – it's mind-blowing, actually, to see the journey she took. And the massive selection of photos by [renowned nightlife photographer] Dave Swindells is superb, but there are also so many great pictures all around the whole exhibition.
"The best thing about the exhibition is what it's doing for rave culture. It's showing people that might not know about it, or may even have a negative perception of it, that this is something really special, something to be commended and something that should be encouraged. It gives rave culture and history a platform that it would never normally have."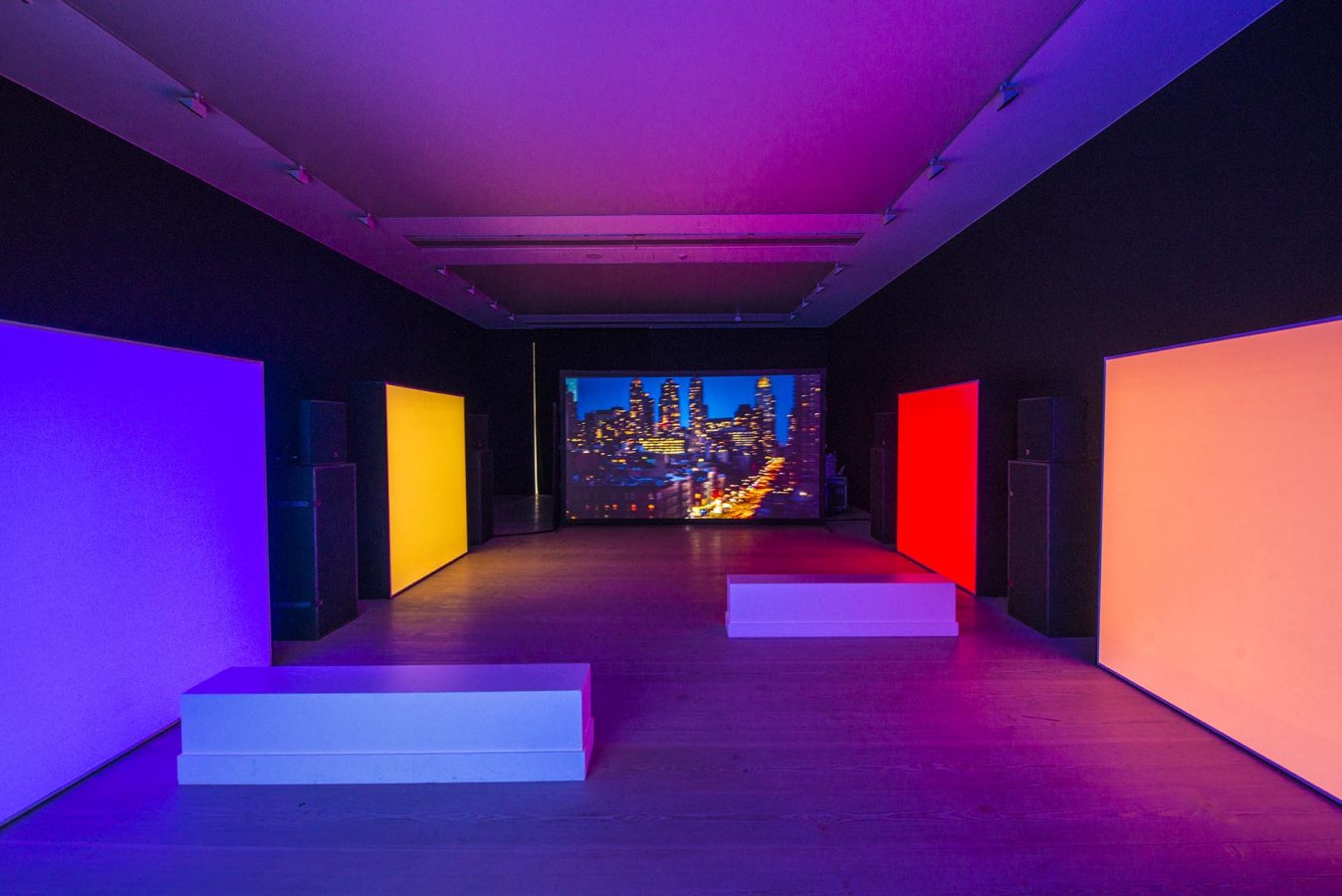 The Playlist
To give you a taste of what it's like to walk through Sweet Harmony, we asked Will Hunter to put together a rave playlist for us, featuring tracks that he and his pals have spun in the exhibition, music for sale in the pop-up shop and pure, unarguable rave bangers. Press play and turn it up.
Sweet Harmony | Rave | Today runs until Sept 11. Book your tickets now on Eventbrite.