Playing pool, going ten-pin bowling, doing the crossword, throwing balled up napkins into a bin, catching Pokémon, playing Fortnite: games are one of the few surviving pursuits in life where success comes second to pleasure. After all, even getting trounced at Monopoly can be fun – in the right company.
Over the last five years, games also have become a staple of modern dating – with a new wave of matchmaking events giving us the chance to play romantic games of the right sort. We're talking eSports right through to old-school tabletop games such as Scrabble and Connect Four.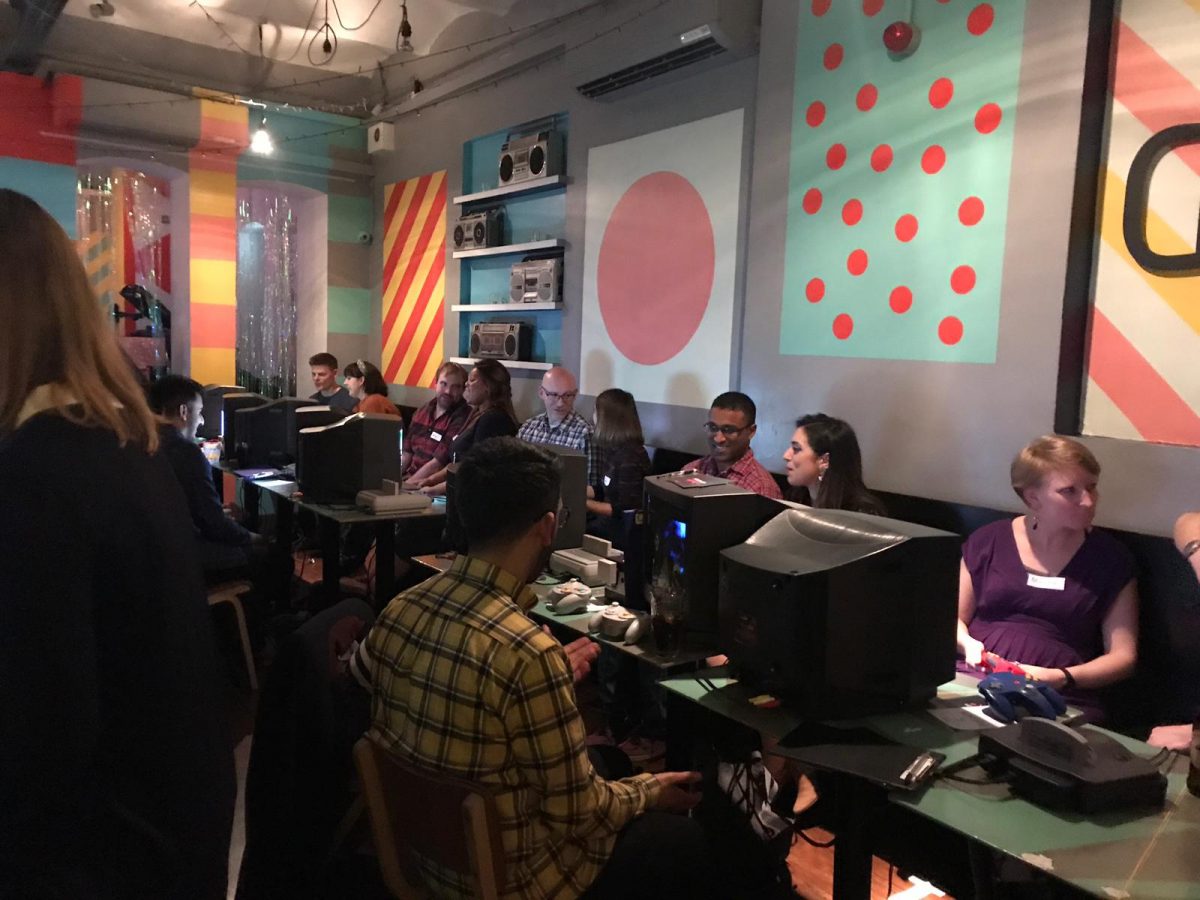 Smudged Lipstick
Jordi Sinclair runs video game nights in London as part of his dating events company Smudged Lipstick. His nights may be digital in nature, but Sinclair enforces a 'no phones' policy at his events: "Number one: we make sure no-one has their phones out once they're within our four walls," he laughs.
He believes that this is part of their appeal. "Our ethos is based around getting people better at offline communication: tone of voice, body language and eye contact. Once guests are having fun and they let their guard down, it just makes it so much easier to have a normal conversation."
Most gamers at Sinclair's event went for two-player games like Tekken, Street Fighter and Mario Kart; a handful couldn't resist showing off on platform games. The first video game dating event, held on a Tuesday night in mid-January, sold out quickly; his next night in mid-March looks set to be equally well-attended.
Sharing an enjoyable activity with another person enhances the experience and helps us connect"
London's also home to a growing number of venues dedicated to gaming. One of the first dedicated gaming bars in the capital was actually a Cornish transplant: Loading, which now has three London venues in Dalston, Stratford, and Shepherd's Bush, opened here in 2013 and hosts people to play both video and tabletop.
James Dance, Loading's owner and founder, says his bars have become a popular spot for dates because they're a low-key suggestion: "It's not something you need to pitch. It doesn't seem elaborate. It's just: 'I'll meet you in this bar', and you pick a game out from the shelf. We probably owe Tinder some money…"
Gaming dates can also work without consoles or cardboard kits. Adam Wilder runs the London events company Shhh Dating, and keeps a roster of icebreaker games in his arsenal: 'finger dancing', for example, and a light-hearted and non-competitive martial art, 'Kung Fool'.
"When we play is when we actually relax," he explains. "That's how kids learn, that's how we learn about each other. You get to see who someone really is … and it's just fun."
Importantly, Wilder says, the games give people permission to walk around, look at each other and smile: "None of the games are about winning – they're about relaxing."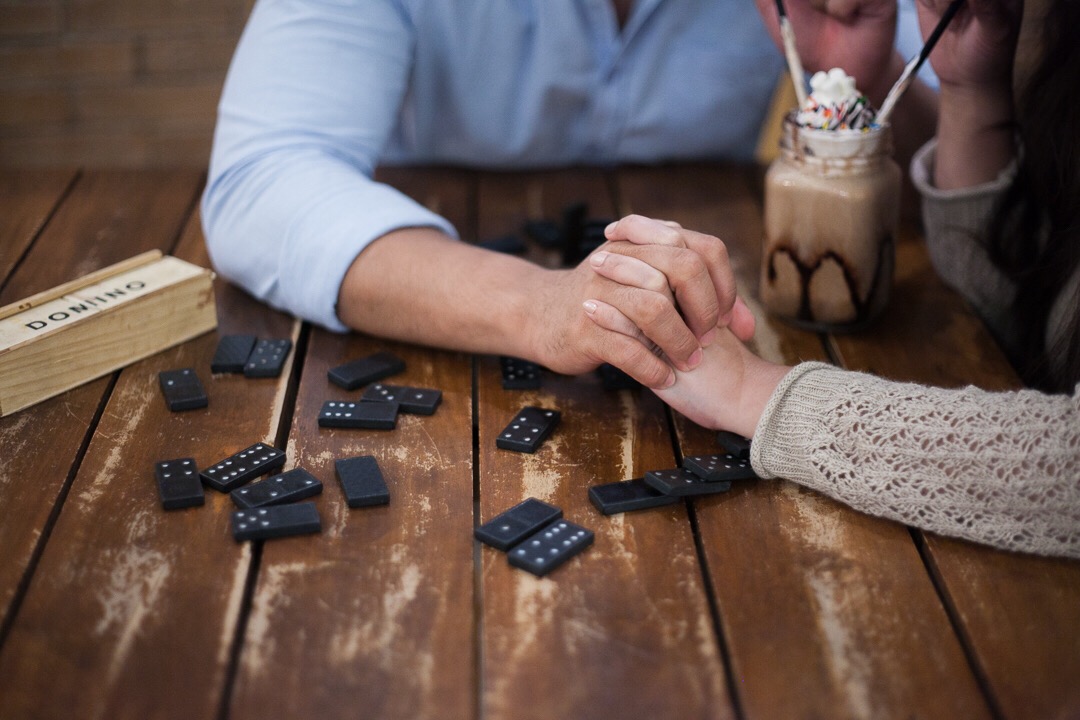 Ask a gamer why they play and they'll likely refer to 'decompression' by one name or another – something Dr Jessamy Hibberd, a London-based clinical psychologist, backs up: "In the early days of a relationship, we instinctively look for ways to have fun together, as if we recognise that it's a great way to connect and get to know each other. Board games and video games take you back to play from childhood and show a different side of your personality."
Dr Hibberd says her personal experience of burnout led her to look closely at the importance of play: "Research shows that sharing an enjoyable activity with another person enhances the experience and helps us connect."
If, more generally, the rise of gaming points to a need to switch off from perfectionist culture and achieve some more meaningless 'goals', then the same logic can be applied to gaming dates. Playing Tekken or even Scrabble encourages us to stop obsessing about our broader insecurities and commit to the moment – and love can often blossom as a result. 
For Wilder, who also runs London's Togetherness festival, playing games is a way to let go of your baggage. "A lot of people are carrying all their old stories about dating and being with someone else," he says, "and if they just sit there all night with all those tensions and pretend to be someone who another person likes, they won't have a good night. When we start to play, let people relax, and say, 'Let's get to know each other', we enjoy the experience in and of itself, and we are much more likely to get to know someone else."
Sinclair says that he enjoys subverting people's expectations with his events: 'A lot of people said to us, and I always laugh about the backhanded compliments: 'This wasn't as shit as I thought it was going to be'. There is a stigma about dating events being so bad and so cringe, and people are like: 'This is actually a lot of fun'."
Gaming Etiquette 101
There's a certain level of etiquette involved in both video gaming and tabletop.
Dr Esther MacCallum-Stewart, an associate professor in games research at Staffordshire University, is an expert in love, romance, sex & sexuality in games. She agrees that games can be a great way to get to know people. But she advises that newcomers might want to familiarise themselves with three gaming clichés before playing with a more seasoned gamer.
She says: "'Quarterbacking' refers to one player dominating a game by telling other people what to do – often with little or no experience. It's usually seen as very annoying and not socially acceptable. It can be gendered, but is more to do with personality – especially when some players like to have a bit of a pause and think about their move.
"Often there isn't a 'right' answer in games, just a series of options on what to do next. 'Analysis paralysis' is when a player spends ages making their move because they can't decide what to do. The other player often finds this really infuriating as it breaks the flow of the game and they get bored because they can't take a turn."
That said, she adds, newbies should probably just prepare for anarchy: "'House rules' are when players decide to change things on their own terms. For example they may decide to give a less experienced player more advantages … or simply get rid of rules altogether."