FOOD AND DRINK
The Ultimate Coffee Competition is Coming to London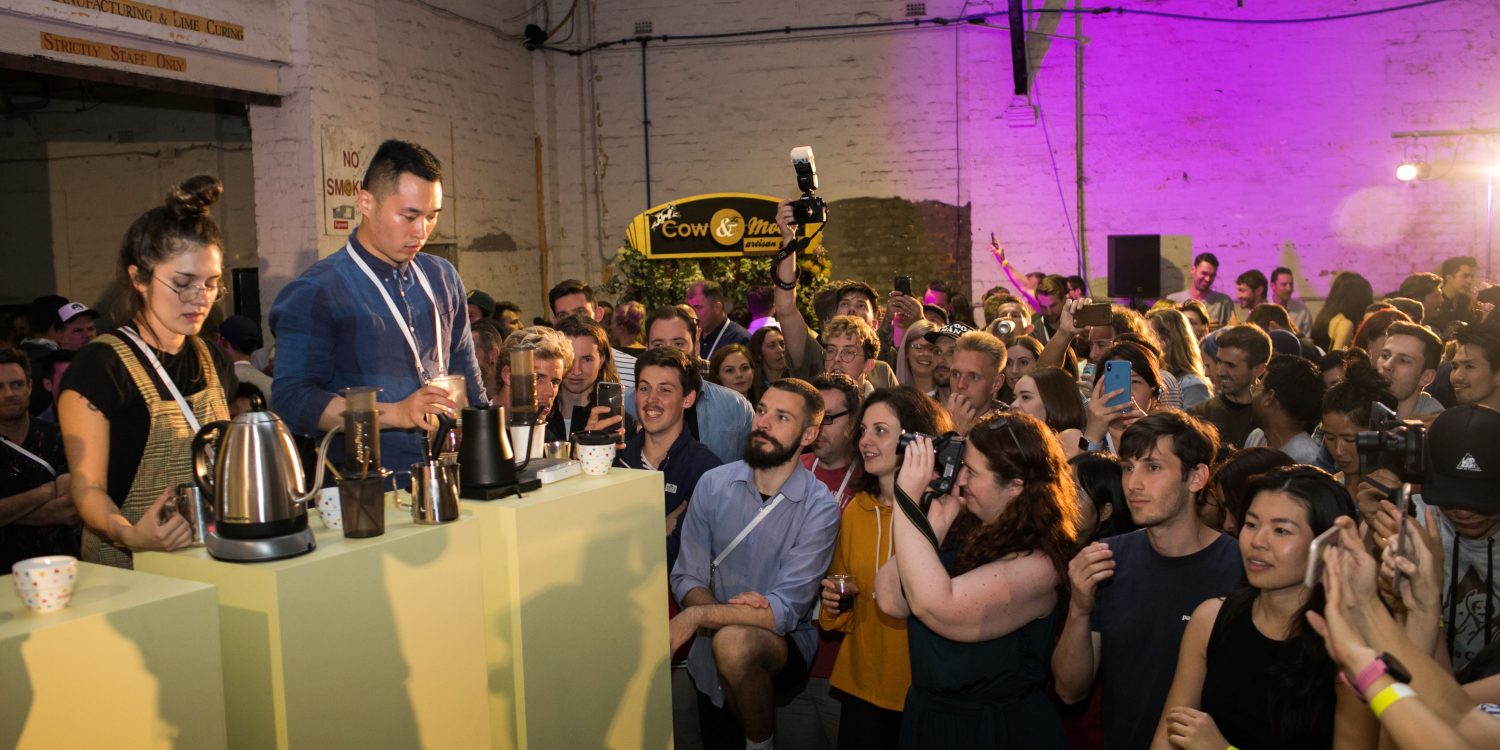 Everyone has their own method of brewing coffee at home and everyone secretly believes their method makes better-tasting coffee than anyone else's. But when it comes to competitors in the World AeroPress Championship, they've got more reason than most to believe that their coffee is a cut above.
These people, you see, are brewing fanatics. They've spent countless hours honing their AeroPress technique down to a fine art, as London is about to find out when the championship lands at Oval Space in east London later this month.
For the uninitiated, the AeroPress is a small, super-clever brewing tool that anyone can use at home (or anywhere else, for that matter, as it's portable) to make great coffee. Created in 2005 by Alan Adler (the same man who invented the Aerobie), it works via a simple plunger system, similar to a French press but with an added filter, a shorter brewing time and, many argue, superior results. Another benefit is its versatility, with many different brewing methods available for those who want to experiment.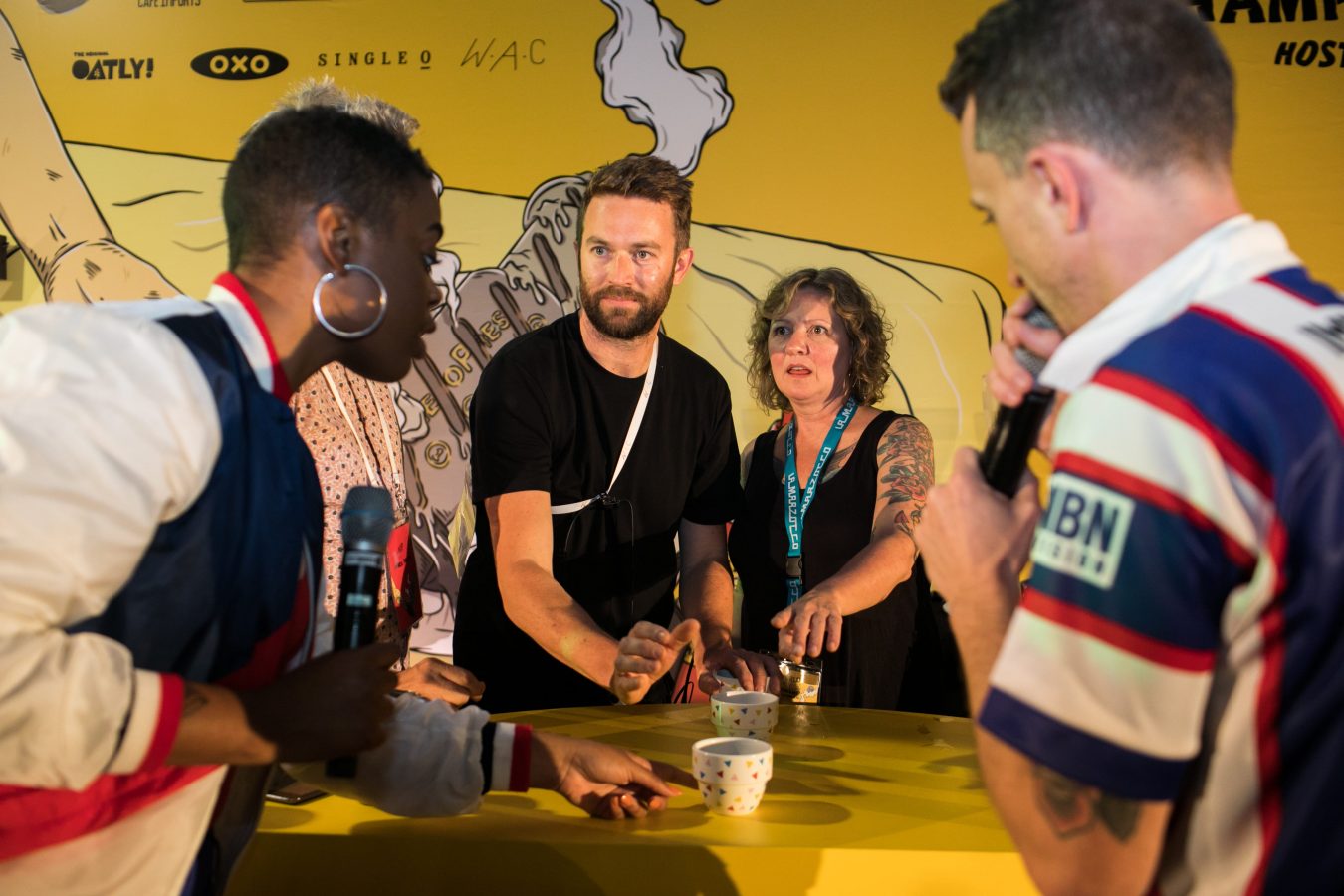 All of which meant that the AeroPress soon attracted the attention of numerous baristas, industry experts and coffee-lovers around the globe, amazed by the quality java they could produce using a simple plastic device. It was only a matter of time before the competitive element kicked-in – three years, in fact, when the World AeroPress Championship (WAC) launched in 2008.
The event has humble beginnings. Coffee-lovers Tim Williams and Tim Varney wanted to discover the AeroPress's potential and arranged for three people to brew with it, before now-highly-acclaimed coffee guru Tim Wendelboe judged the results. "It was pretty basic!" admits Williams.
Since then, things have moved on a bit, with around 4,000 people competing in 165 events every year. The London championship will feature 65 national champions from different countries. Contestants perfect their own AeroPress recipe in advance, before going up against each other in an elimination tournament. Each round features three competitors, who are given eight precious minutes to prepare their coffee live on stage. Judges then sip and rate the cups using a simple, and slightly brutal, system.
"There's no scoresheet or formal judging criteria," says Williams. "Judges are just answering this question: 'Which cup would I prefer to drink all of?' Each judge arrives at their own conclusion without discussing the samples with fellow judges, and on the count of three, all judges will point simultaneously, confidently, and definitively at the cup of their choosing."
Two competitors are eliminated in every round, until those 65 national champions have been whittled-down to just one, who's then crowned the World AeroPress Champion. The winner gets a trip to Colombia to visit coffee producers and some fancy coffee-grinding equipment, but as Williams points out, the real prize is "the validation that your recipe and technique are the best in the world".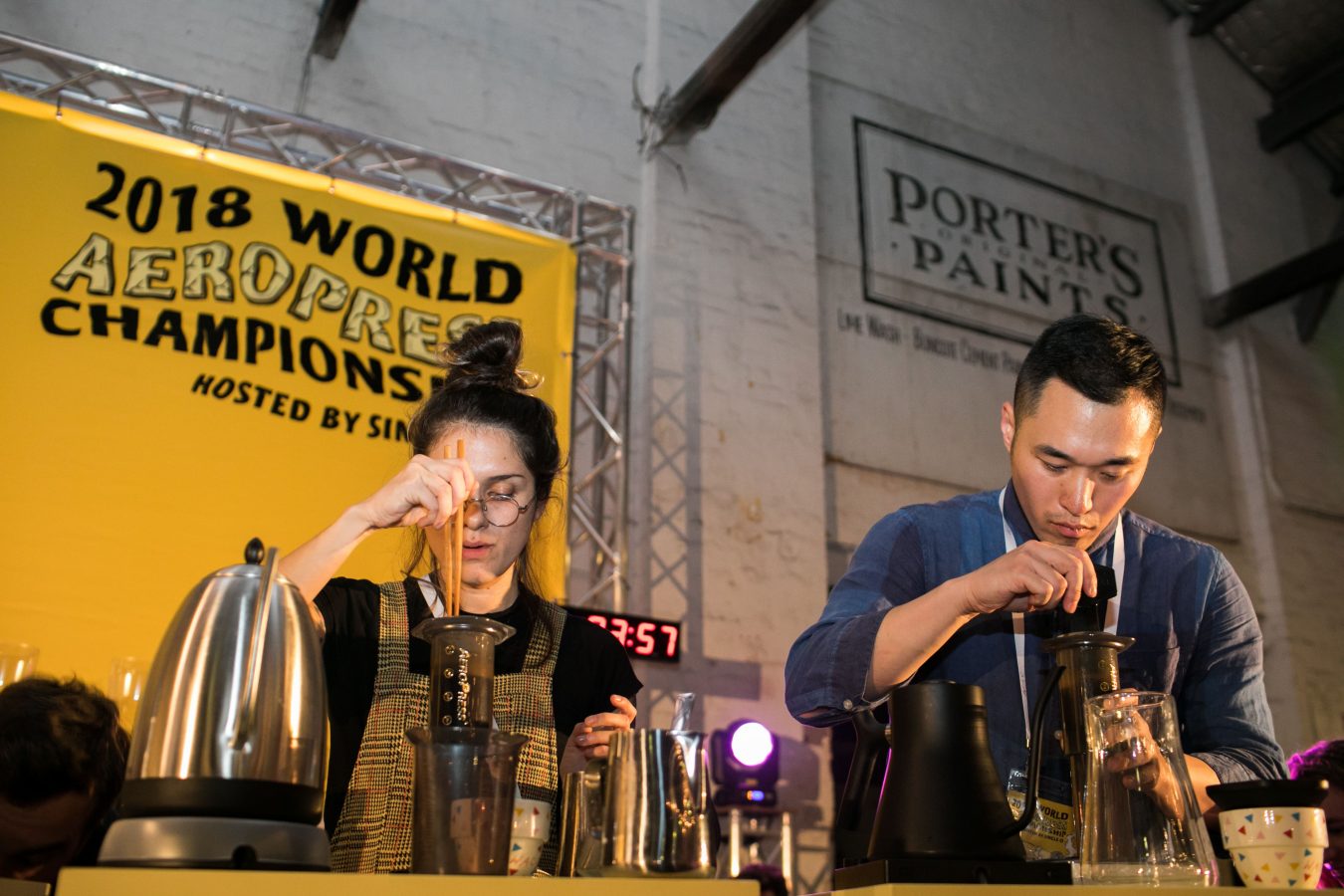 The audience also gets to see whether they agree with the judges' palates, as after each round the two eliminated contestants head to the Competitor Brew Bar, to brew their recipe for the caffeine-hungry crowd.
While the events understandably attract some coffee connoisseurs, they're designed to be enjoyed by everyone. And no specialist knowledge is required. "In some ways it's still a competition about brewing, but in another way it's about getting together with other people who love a good cup of coffee," he explains. "It's also about community, fun, inclusivity and just a little bit of competitive coffee-making."
This is the first time WAC has been held in London since 2010 and it's safe to assume that the vibrant, energetic atmosphere of previous championships will be in full flow. Williams tells us to expect "a thousand people cheering for cups of coffee," which is enough to inspire any wannabe AeroPress champ.
There are further perks. Street food stalls will be on hand to help soak up some of that caffeine, including Scottish-influenced toastie masters Deeney's and Nonna's Gelato, who'll be serving special salted caramel and coffee options as well as an espresso sorbet, in case you didn't quite get your fix from all the AeroPress brews. There's also a bar on-site if you fancy something a little stronger than coffee, and DJs will be soundtracking the action, adding to the party atmosphere.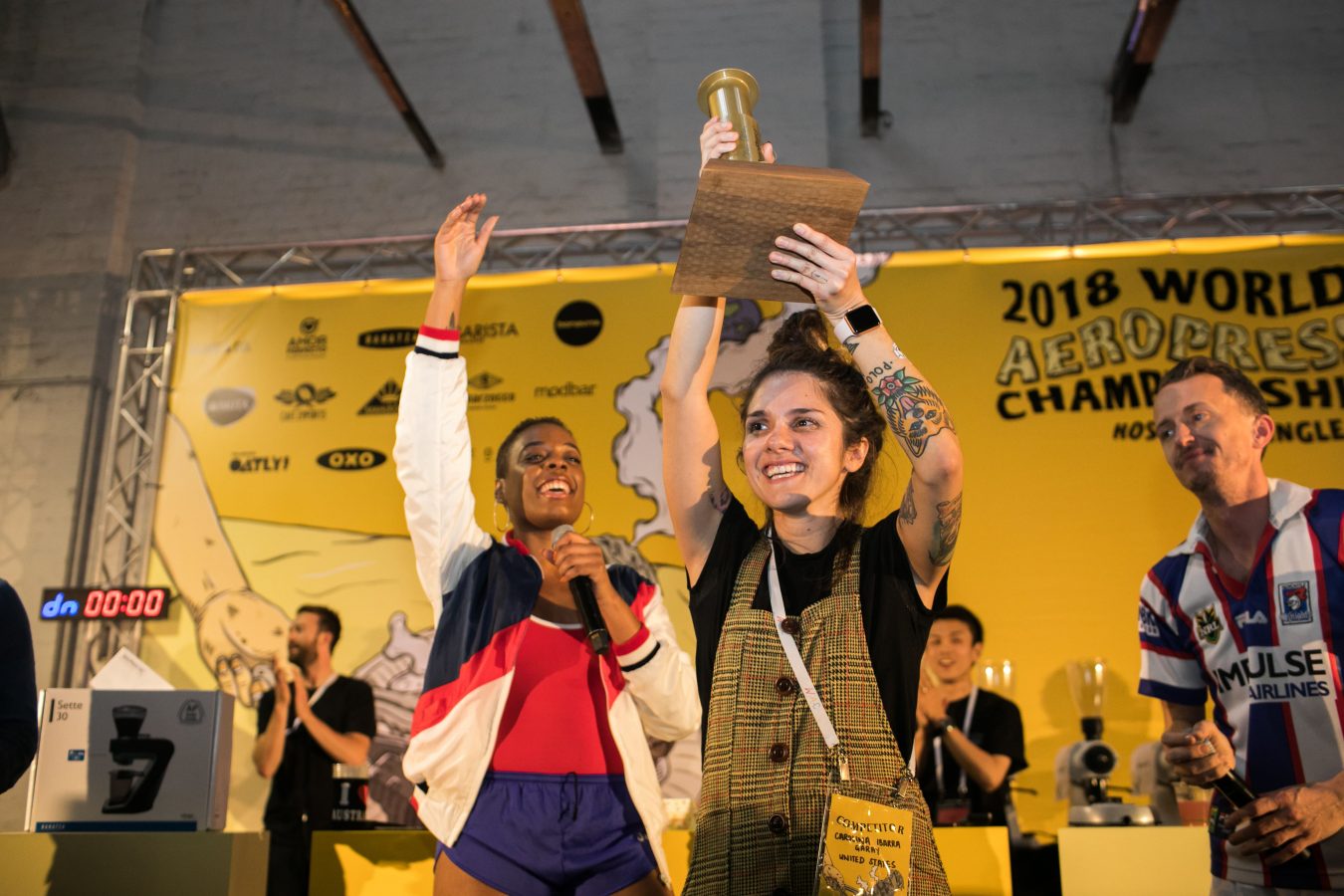 And who knows what else you'll see on the day. Previous championships have spawned some interesting sights, says Williams: "A competitor showed up in Seoul for the 2017 world final with a '2017 Italian AeroPress Champion' tattoo covering a large percentage of their forearm. That seemed like quite an extreme level of commitment."
Unfortunately for that contestant, the 2017 championship title went to someone else, but it does show just how dedicated people are to the cause of the AeroPress. Sometimes, you really do have to go that extra mile in the quest for the ultimate cup of coffee.
Grab tickets for the 2019 World AeroPress Championship on Eventbrite.