PARTIES
My Carnival: The Local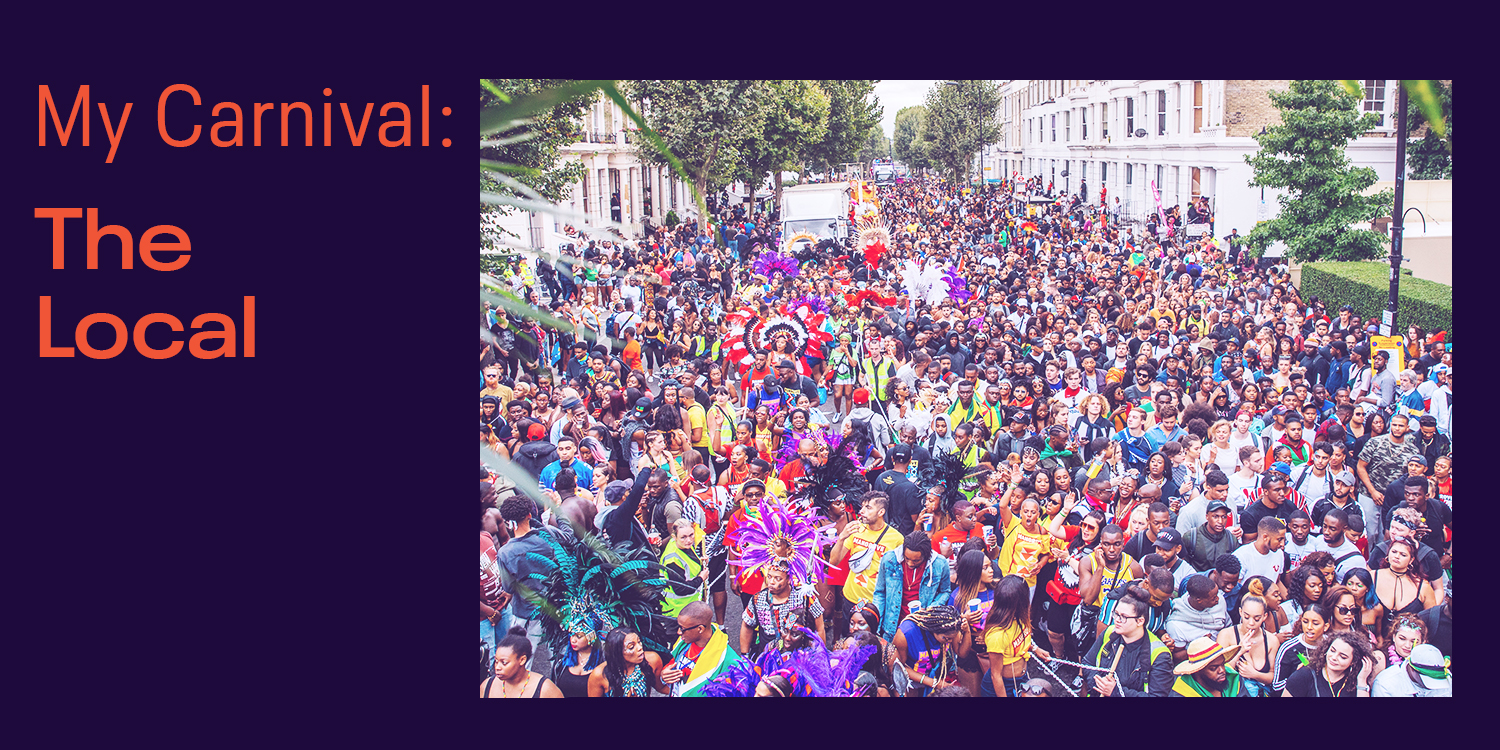 Notting Hill Carnival means different things to different people. For some it's simply a chance to let loose with friends over the Bank Holiday Weekend; for others it marks the culmination of months of band practise and outfit planning. To bring to life the colours and characters that make the weekend's festivities so special, we spoke to five of its most committed participants to discover what Carnival means to them. 
Discover: The Best Pre and Post-Carnival Parties.
Jason Cianfrone, U/X Designer
"I'm from just up the road in Kilburn, so it was inevitable that I'd be at Carnival from an early age. I first went with friends in my early teens and I was totally blown away. I'd never seen so many people. The smells, the colours, the volume of the soundsystems – the whole experience was out of this world… and all happening in the streets, for free. We got up to all kinds of stuff that first time, dancing like mad, meeting random people, making new friends for a few hours then moving on. That day I decided I'd go back every year. 
Now I go most years. It's essential. It's that time of year when you can feel a change coming. It's in the air, especially here in west London. There's a palpable anticipation, it's hard to describe but you can feel the buzz in the weeks leading up to Carnival. As soon as those boards go up and all the graffiti writers come down and paint them, that's when you really feel the excitement. It's like we're battening down the hatches, ready for the onslaught of revellers and music. 
"Carnival means a lot to me, it's given me a different perspective on life."
The soundsystems are so loud, sometimes those dub systems actually vibrate the concrete under your feet. When you get up close and feel the sub bass, jeez… you can almost touch it. We always make new friends, someone from the crew will always end up having a Carnival romance! You meet someone, have a dance and a kiss, swap numbers and then spend the rest of the day trying to meet up again. Sometimes it works out, sometimes it doesn't. That's the beauty of Carnival, it's almost like another world with its own rules. Sometimes you bump into an old friend you haven't seen for years, Carnival brings everyone out of the woodwork. 
A lot of my most memorable Carnival moments come from being at the stages. Once you're in the crowd you can lose yourself in the atmosphere. Chatting to everyone around you, drinking, dancing, just having the best time with your friends, new and old.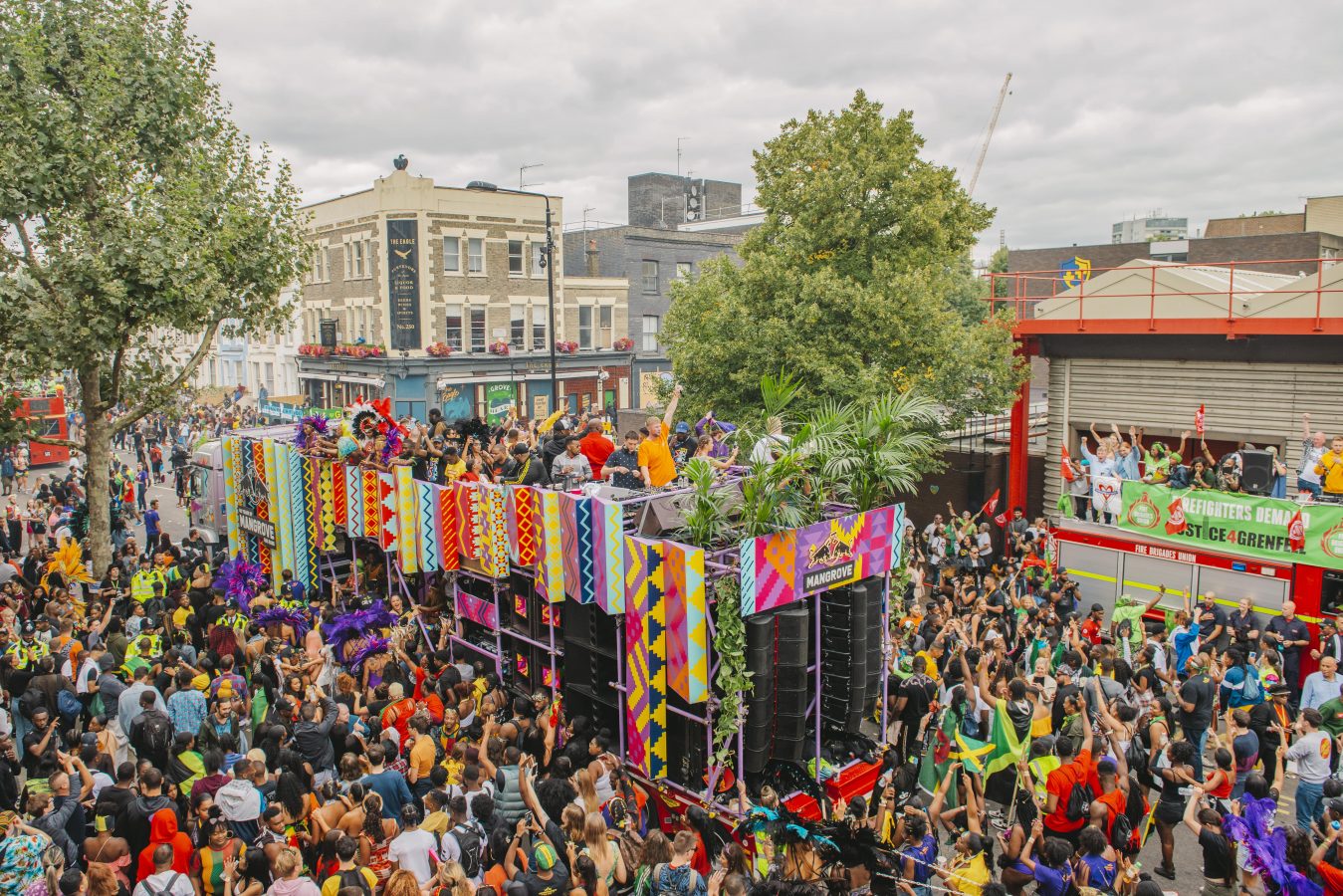 That's one of the great things about it, London is so culturally diverse that you can meet people from all over the world on your doorstep. At Carnival everyone has let their guard down a bit, just the liberating feeling of being able to dance in the streets means everyone is just that little bit more open and willing to chat. I get a 'We're all in this together' feeling that isn't always present in London, especially nowadays. 
I guess it's one of the only times of the year where we can put all our stresses and worries to one side and let loose. The fact that it takes place in the streets really makes a big difference. 
Carnival means a lot to me, it's given me a different perspective on life, I feel inspired after I've been there and hopeful for the world. When it's all over we always say, 'If only it could be like this every day!'" 
More from this series: