PARTIES
My Carnival: The Band Leader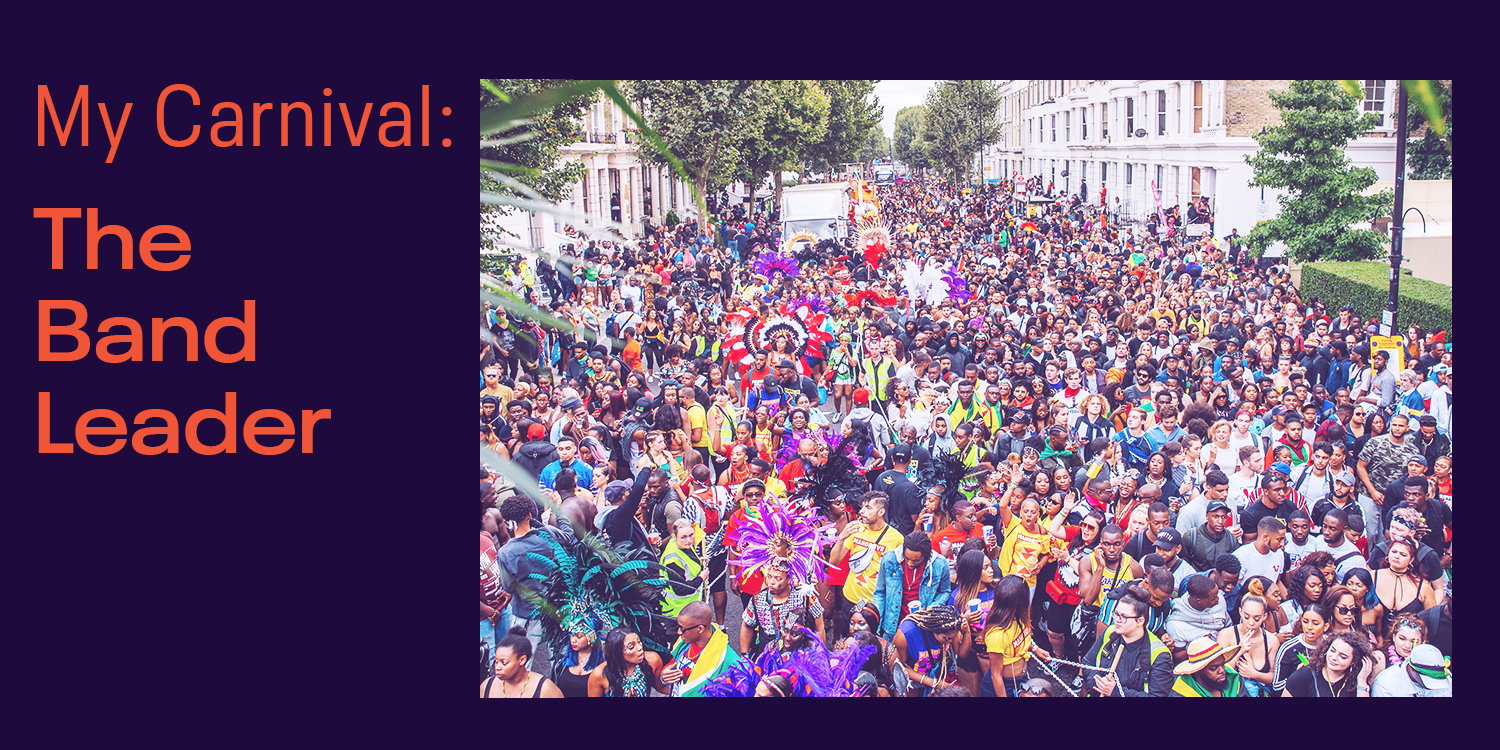 Notting Hill Carnival means different things to different people. For some it's simply a chance to let loose with friends over the Bank Holiday Weekend; for others it marks the culmination of months of band practise and outfit planning. To bring to life the colours and characters that make the weekend's festivities so special, we spoke to five of its most committed participants to discover what Carnival means to them. 
Discover: The Best Pre and Post-Carnival Parties.
Lynda Joseph, Band Leader (Arawak)
"I've been attending Notting Hill since I was five. I have memories of standing on a green with my parents watching the steel bands. When I was a teenager there were no motorised vehicles used during the Carnival so we'd push the steel pans around on trolleys. In those days we'd follow a route down the Portobello Road, sometimes we'd go round twice. It was less planned out. I've always been involved with bands since then, I've never missed a Carnival in 53 years. 
I've had Arawak for 20 years, I started it with my brother and my late partner. Next year we'll be celebrating our 21st anniversary. I had a record shop called TJ Records for 23 years and my brother produces soca music. Arawak is a proper family affair. There's me, my sister, my niece, some close friends… everyone chips in and does their little bit. 
"The negative press can be demoralising."
Even though there was a lot of overt racism in London back then, at Carnival you wouldn't see any of that. People were there because they wanted to be part of it, to be united and to celebrate. There was more space, too and you could walk wherever you wanted – there were no restricted routes. 
One of my most enduring memories is from Carnival 1976 during the riot. We got stuck under a bridge, there was no way we could continue on our route. My friend, who's a photographer, was taking pictures of the police beating up a guy with their truncheons. They turned on her and we lost her. In the end we found her in the hospital. But it never stopped us going! 
There are some difficulties with doing this but what keeps me coming back is the love of Carnival. It's hectic beforehand, lots of organisation, getting costumes ready and sorting orders for people who have registered. I always come up with the theme, which changes every year. It's exciting, it's tiring but it's nice because we have a great crew of volunteers who help to make it all happen. There'll be music playing, we'll be cracking jokes, making costumes – it's a great atmosphere. You feel you could sleep for a week after it's finished!
On the day, we meet at the Methodist Church on Lancaster Road in the morning about an hour or two before the Carnival begins. People get their costumes and T-shirts beforehand, we arrange to get to the meeting point, gather everyone together and get out on the road. The trucks will be dressed on the Friday and Saturday, so they arrive with the soundsystem installed and all the decorations. We load them up with snacks and drinks, too, so everyone is fed and watered on the route.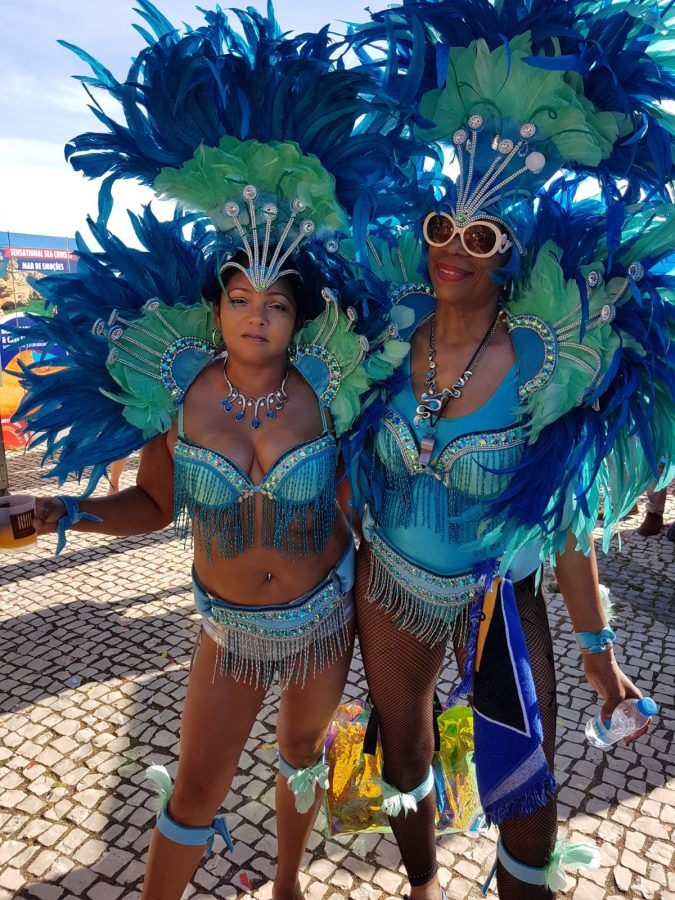 Lynda Joseph at Notting Hill Carnival
This year we've got Mixmasters (Master J, Kodi Starr and King Terra) who'll be bringing their Dancehall Episode show to our float. The carnivals in Trinidad and Barbados have a strong influence on what's played at Notting Hill. This year at Trinidad's Road March it was 'Famalay' by Skinny Fabulous, Machel Montano and Bunji Garlin, every band will be pumping that out because that's the big tune. I like 'Savannah Grass' by Kess, that's going to be very popular this year. 
It's hard work, tiring and the negative press can be so demoralising. They always focus on the crime statistics, rather than all the good that is done. There are times when I think, "Stuff this, I'm not doing it anymore!". But that lasts for about a day! I always feel that, if you really love doing something and you really believe in it, you'll finally get recognised. Hopefully they'll finally give us the respect we deserve.
When it goes off well, you end the Carnival with a feeling of relief. We put things away, tidy up the studio in Fulham and start thinking about next year: colours, themes and so on. You have a good old laugh with everybody. We also have a thank you party a few months after Carnival where everyone gets to share their experiences.  
It's amazing when you see a sea of people having so much fun and the variation – all colours, all ages – it really brings London together." 
More from this series: