CLASSES
Dalston's Favourite Bakery is Sharing its Sourdough Secrets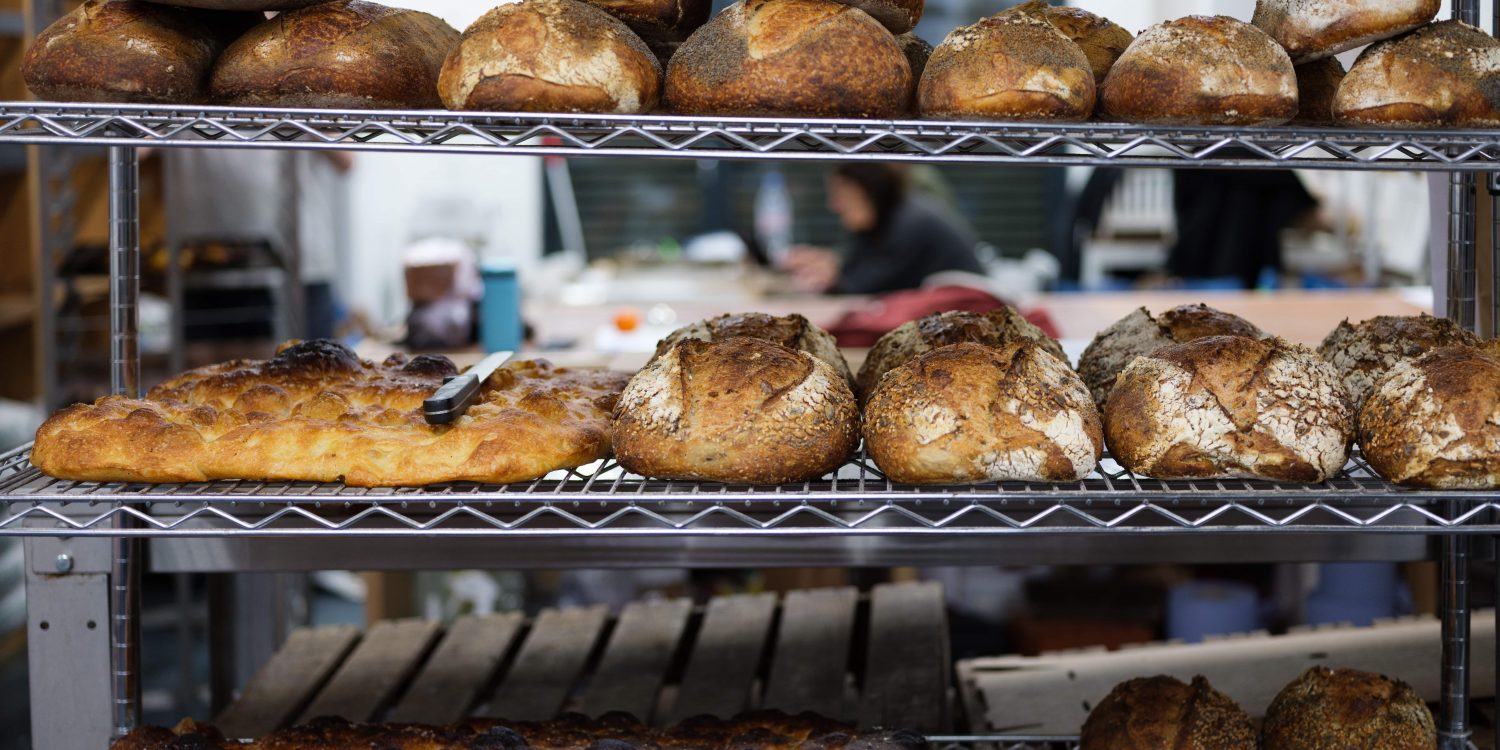 It's not often you can say this, but the 21:07 to West Croydon is smelling fantastic.
The aroma is coming from my bag, where I have stashed two sourdough loaves fresh out of the oven from, arguably, London's foremost bakery. The waft of malty baked bread is so vivid I'm getting side-eyes from my fellow passengers. I suppose I can feel a little smug knowing I'm the one who has baked it and that I'm the one who gets to eat it. 
Three hours earlier, we, a class of nine dough-shy bakers, were introduced to Tomek and Chris over some 40ft beers. The pair of baking maestros were there to guide us through the vagaries of making sourdough bread. Or, at the very least, not make a mess of it. We had all signed up to Dusty Knuckle's immensely popular Introduction to Bread class. 
The production process is completed in a somewhat back-to-front fashion, thanks to the innately lengthy nature of making sourdough from scratch. As Tomek puts it, a 48-hour baking class would be an "awkward" thing. We start by shaping some dough made ahead by Chris at 4am that morning. The bakers teach us to fold, turn and seal the dough and we are soon on our way to creating some knockout loaves. 
For something that contains such humble ingredients – flour, water, and a bit of salt – making sourdough bread can be fiendishly complicated. During the course of the class we learn about hydration, heritage grains, levain, and autolyse. Tomek and Chris do their best to make the class attainable for non-bakers, while giving insight into the blend of science and art that goes into creating Dusty Knuckle's much-loved bakes. It's both informative and highly therapeutic.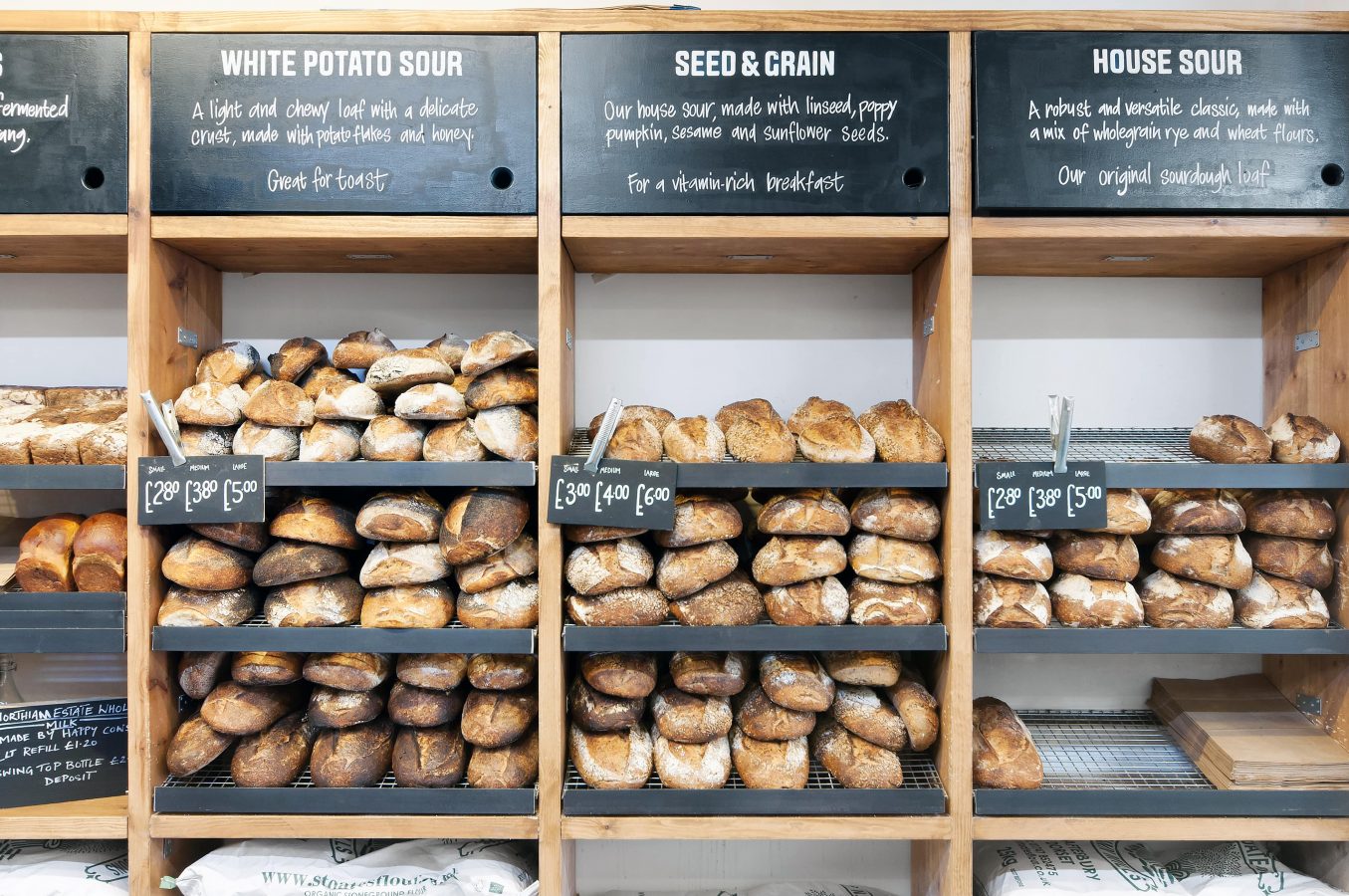 Proving the concept
Having worked at DK earlier in his career, Tomek boomeranged back to the bakery via a short stint at Brick House Bakery. He returned with an idea to turn their shipping container (once home to the bakery itself but at that point unused) into a workshop; from which they could share their secrets on bread-making and fermentation.
Approving this concept was a no-brainer for Dusty Knuckle founders Rebecca Oliver and Max Tobias (later joined by Daisy Terry). The idea of a bakery school did, after all, chime with a key element of the Dusty Knuckle ethos: to provide training to London's disadvantaged youth, perhaps even helping to open up a new career for them in the process. A noble side-hustle to whipping up great sourdough, sticky buns, pastries, and focaccia sandwiches for hungry Londoners.
Before starting up Dusty Knuckle out of his tiny London flat, Max spent a decade helping troubled youngsters out of such circumstances. He told London On The Inside: "In that time I became convinced that employment – and ultimately, being in a position to be able to take responsibility for yourself and earn legitimate money – was key to taking people out of unfulfilling and antisocial lifestyles."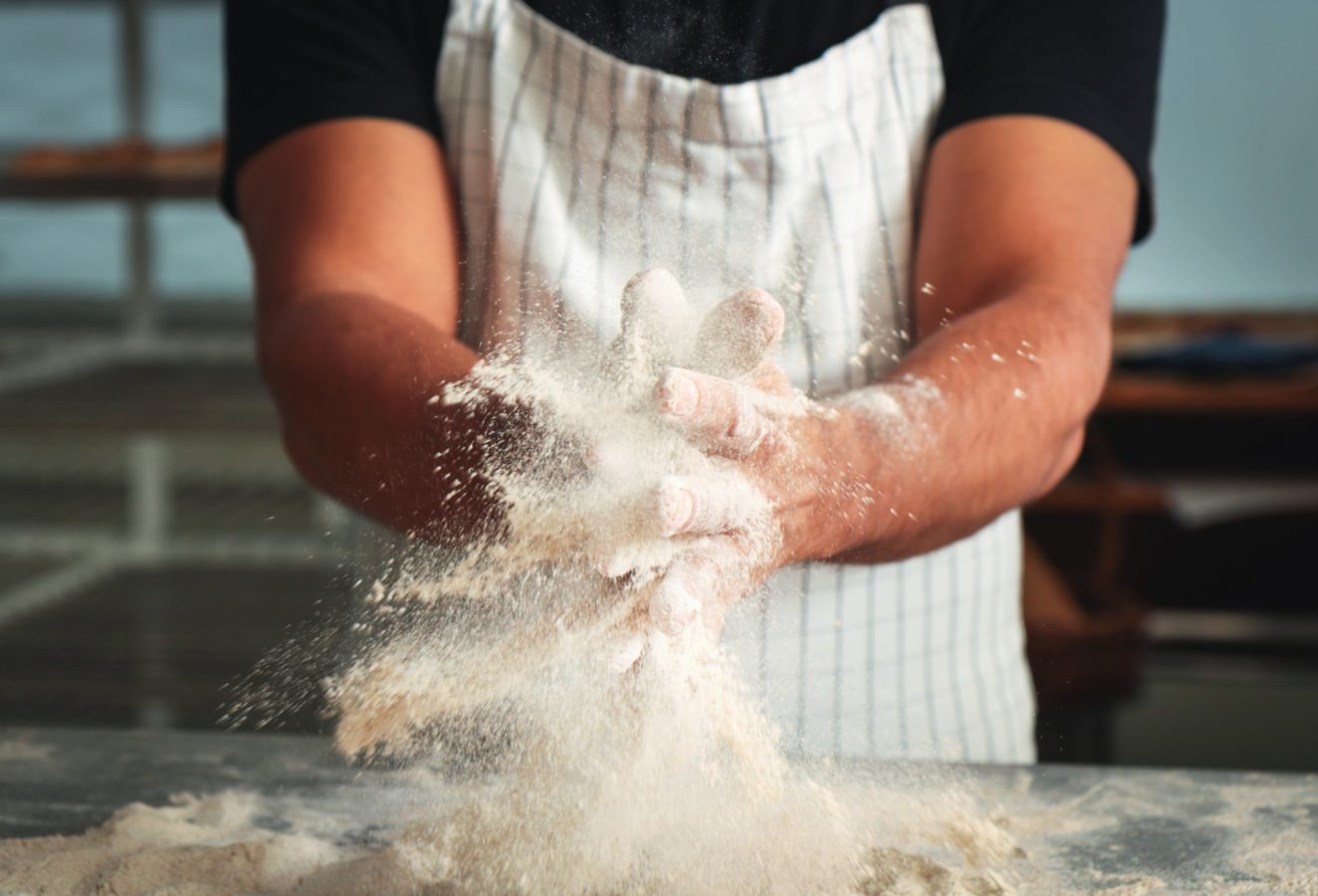 The bread school is also open to regular punters hoping to brush up on their baking skills. Our class is an eclectic bunch. The guy next to me is a drummer, given the nickname of "Garlic Bread" by his bandmates (he isn't sure why). Another is here because his flatmates aren't too impressed with his loaf-making – the hope is that this lesson, as their gift to him, will grant them better bread.  
Ultimately, the popularity of courses such as this one are testament to Londoners' increasing appetite for good bread, fuelled by The Real Bread Campaign, London's scores of sourdough bakeries, and craft culture in general. Let's not forget the so-called GBBO effect either: sales of ingredients and baking equipment have spiked since Great British Bake Off first screened in 2010, while bakery books and baking clubs continue to soar in its slipstream. 
Cooking classes of this kind also serve to bring people together. Tomek tells us one group of students arrived to a course as strangers, and left as members of their own WhatsApp group. I don't know if Garlic Bread and I are quite there yet, but towards the end of the class we're all given a good opportunity to chew the fat over a Dusty Knuckle shallot tart and beers as we impatiently wait for our loaves to come out of the oven. 
*Follow Dusty Knuckle on Eventbrite to be the first to know when new tickets go on-sale*
Doughs and Don'ts
The three hours pass quickly. I've learned how to properly create steam in an oven; that salt should be added to the dough at least 20 minutes after combining the other ingredients to allow gluten to better develop; to strictly avoid the temptation to slice a loaf when it's still warm; and that my scoring needs some work. After proofing, scoring is the last step before the loaf goes in. Using a 99p razor attached to a coffee stick appropriated from Costa, and holding it at a 45º angle, you've got one chance to gash the dough neatly – not too deep, not too shallow – so that the bread, when baked, blooms in the desired way.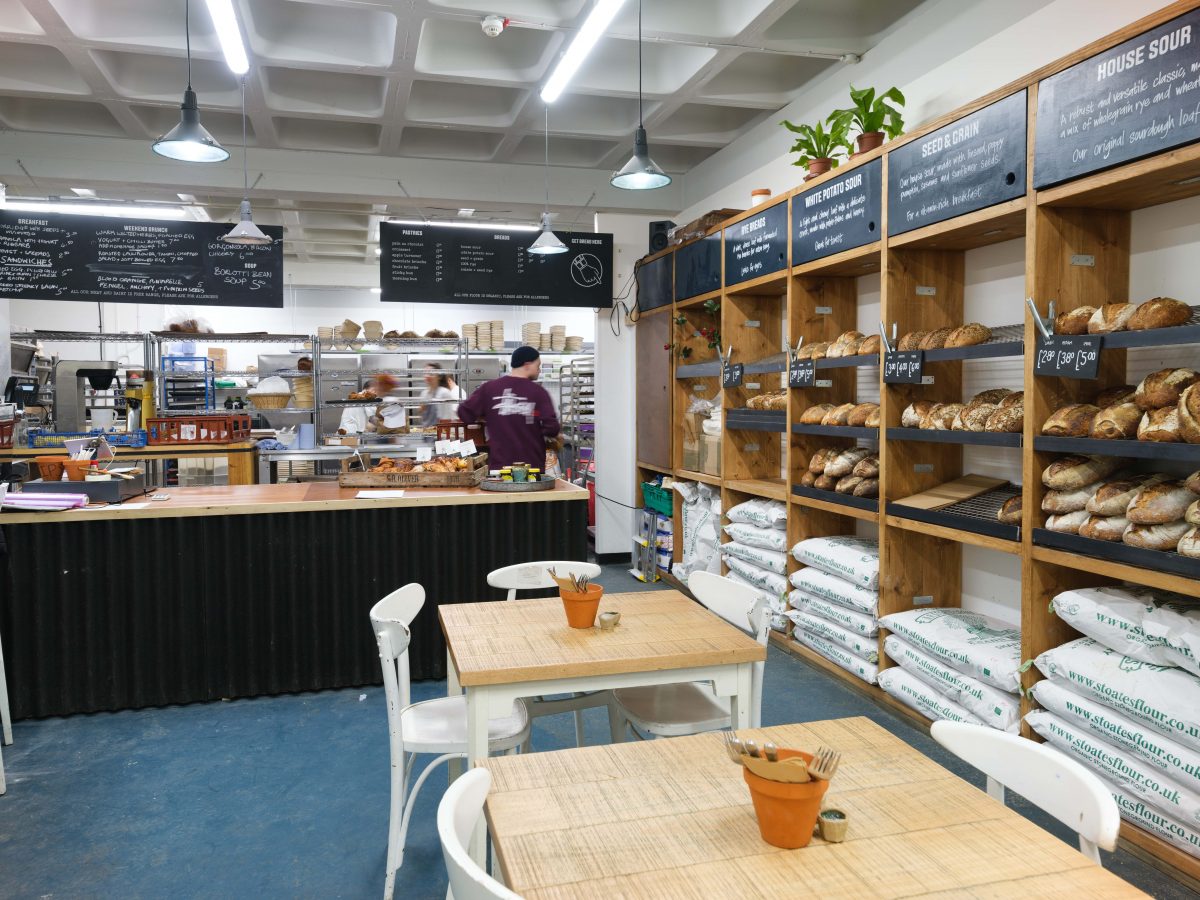 Clearly, I'm going to need some more practice. But heading home with my dough, scraper, mother, and a set of instructions, there's a better chance I'll get somewhere with my future bakes. £5 rye sourdoughs begin to seem a prospect of the past, as do hot brown bricks emerging from the oven. 
Give someone a loaf, and they'll be fed for a day. Teach them to bake at one of the leading bakeries in London and… well, you know the rest.
Made for the bread-heads by Eventbrite.