FOOD AND DRINK
Club Nights for Millennials: How Themed Brunches Took Over the World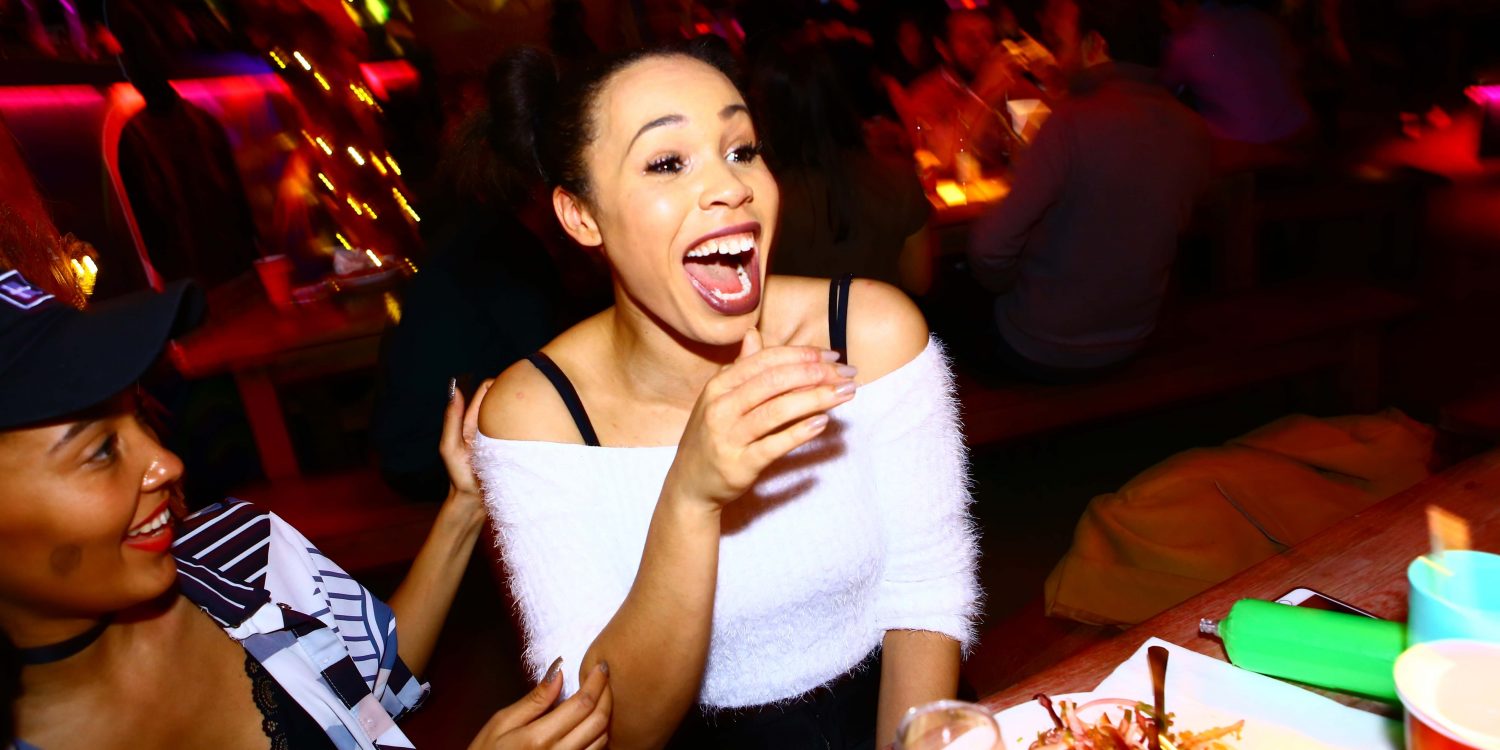 Avocado toast with a side order of irony, nostalgia and silliness? Yes, please.
If there's one thing that unites millennials across the globe, it's a love of brunch. But smashed avocado on toast washed down with a flat white just doesn't cut it anymore; brunch has evolved. More often than not the meal now includes bottomless booze, and will be themed around anything from Game of Thrones to Nicholas Cage. 
While themed brunch mania first took hold about half a decade ago in New York and London, the trend is now global. Sydney, for example, is eagerly awaiting a new Harry Potter themed brunch; while Dublin recently saw an Ed Sheeran themed brunchtime bonanza. 
"We founded the concept of the brunch party in London, and as far as I'm aware we were the first themed brunch," says Carmella Sternberg, co-founder of Hip Hop LDN, the pioneering brand behind events such as Garage Brunch and 90s Brunch. Their original event, Hip Hop Brunch, is now four years old and hosts 1700 guests across eight events worldwide every month. "We knew it was a great idea," she says, "But we started it purely for our love of Hip Hop and food."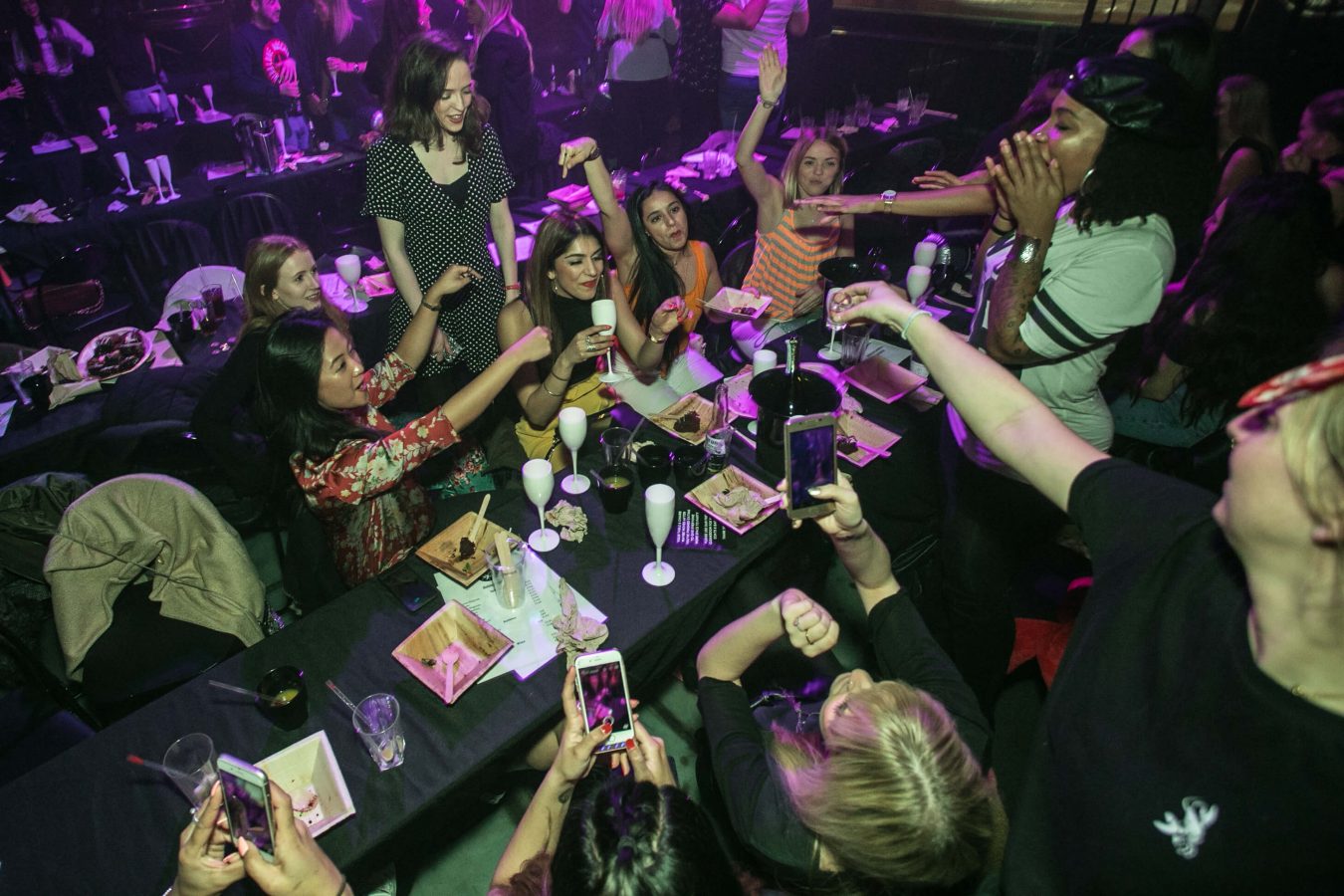 Motus PR
With London's nightclubs closing at an alarming rate, it's perhaps no surprise that time-poor, career-focused millennials are turning to unique daytime entertainment instead. "Our usual guests are between 24 and 35 years old, and come in groups of between ten and 20," says Sternberg. "Londoners are definitely moving away from clubbing and towards different experiences. Brunch is probably the biggest growing experience type in London, and millennials have high expectations!"
"I probably would choose a themed brunch over a night out," says Alice Clare, a 31-year-old lawyer from East London who went to a raucous drag queen bingo themed brunch (fourthieves.pub) for a sibling's birthday. "We got chatting to loads of people. It's nice to be somewhere you can talk to everyone, without really loud music playing. It was just great craic, and a great way to get together." 
While many themed brunches have ticket options which promise "bottomless" alcohol, they're also a great socialising option for the rising number of moderate drinkers, or the quarter of UK young people who don't consume alcohol at all (according to figures from the ONS.) 
Social media, without doubt, is also fuelling the themed brunch phenomenon. Events such as the recent Clueless brunch offer irresistible opportunities to post pictures of Instagram-cute outfits and decorations. "Don't underestimate the Instagram factor," agrees Jenny Holmes, head of Events at Exhibit Bar Group. "Themed brunches play right into the millennials' passion for experiences over things, where they want to be living, loving and sharing."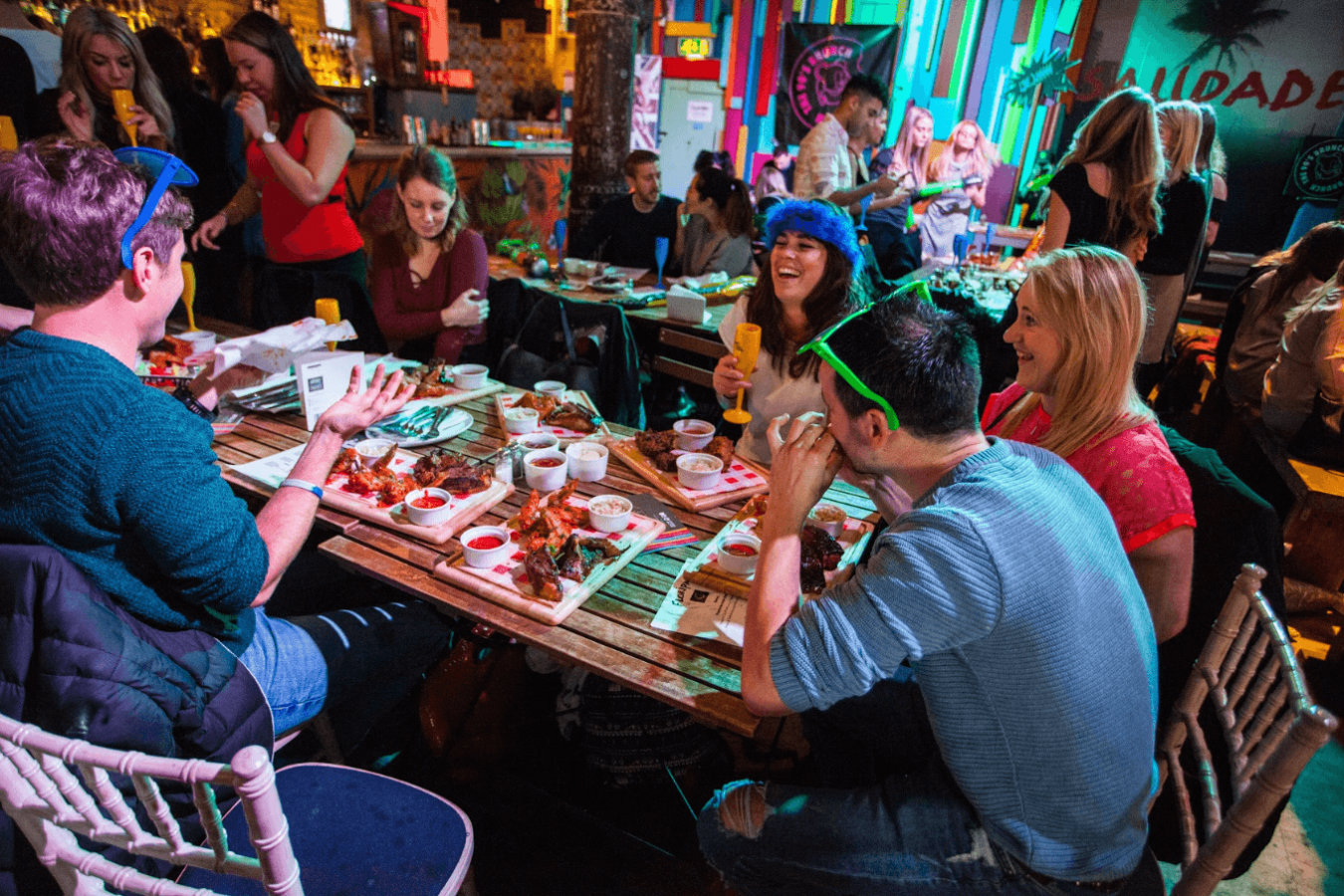 Motus PR
The passion for themed brunches also reflects a boom in "niche" events in London, where you can experience everything from a David Attenborough rave to a Fleetwood Mac disco. Millennials, who often have less disposable income than previous generations to spend on a good time, want to make sure they get curated and specialist experiences.
"We went to a UK Garage Brunch, which is our 'thing,'" says Vicki-Marie Donovan, a 38-year-old journalist and personal trainer from South London. "So we knew that we'd love the music. They had MC Creed doing bingo, a Garage version of Mastermind, everyone was really up for a laugh. Then we came out and it was only 5pm! Perfect. Everyone's there for the same reason, so there's zero animosity." 
These days, it seems like we want our avocado on rye with a side order of irony, nostalgia or good, old-fashioned silliness. When it comes to brunch, the thematic potential is endless. So go forth, and stick a fork in it.
Themed Brunches to Look Out For:
1. Cracking K-Pop Brunch. 9th Jun, 21st Jul and 18th Aug, £25 to £35.
It's bottomless chicken wings, sweet cocktails and K-Pop agogo at this new brunch for lovers of Korean culture. Show off your best BTS dance routines before you practice your best Karaoke warble. 
2. 90s Brunch. Twice monthly, £35 to £45. 
If there's anything Millennials love more than brunch, it's 90s nostalgia. The two are fortuitously combined in this regular nostalgia bonanza from Hip Hop LDN; featuring cocktails, transfer tattoos and a lip sync battle.
3. Wish Upon A Brunch. 2nd, 16th and 30th Jun, 7th and 28th Jul, £28 
Embrace Hakuna Matata at this Disney-themed bottomless brunch, with retro sing-a-longs and a theatrical troupe. Whether you're an Ariel or a Simba, costumes are firmly encouraged.
4. Reggae Brunch. Weekly, £32 to £38. 
Fuel up on bottomless rum punch and a tasty three course Caribbean meal at this secret location brunch, ready for reggae-oke, carnival themed games and plenty of dancing to Island sounds. 
5. Boozy Bougie Bottomless Drag Brunch. Monthly, £35.
Obsessed with Ru Paul and all things Drag Queen? Of course you are. Get your wiggle on for this deliciously outrageous prosecco brunch, complete with catwalk competitions and dance offs. Introverts beware.