FOOD AND DRINK
A Burger-by-Burger Guide to Bundance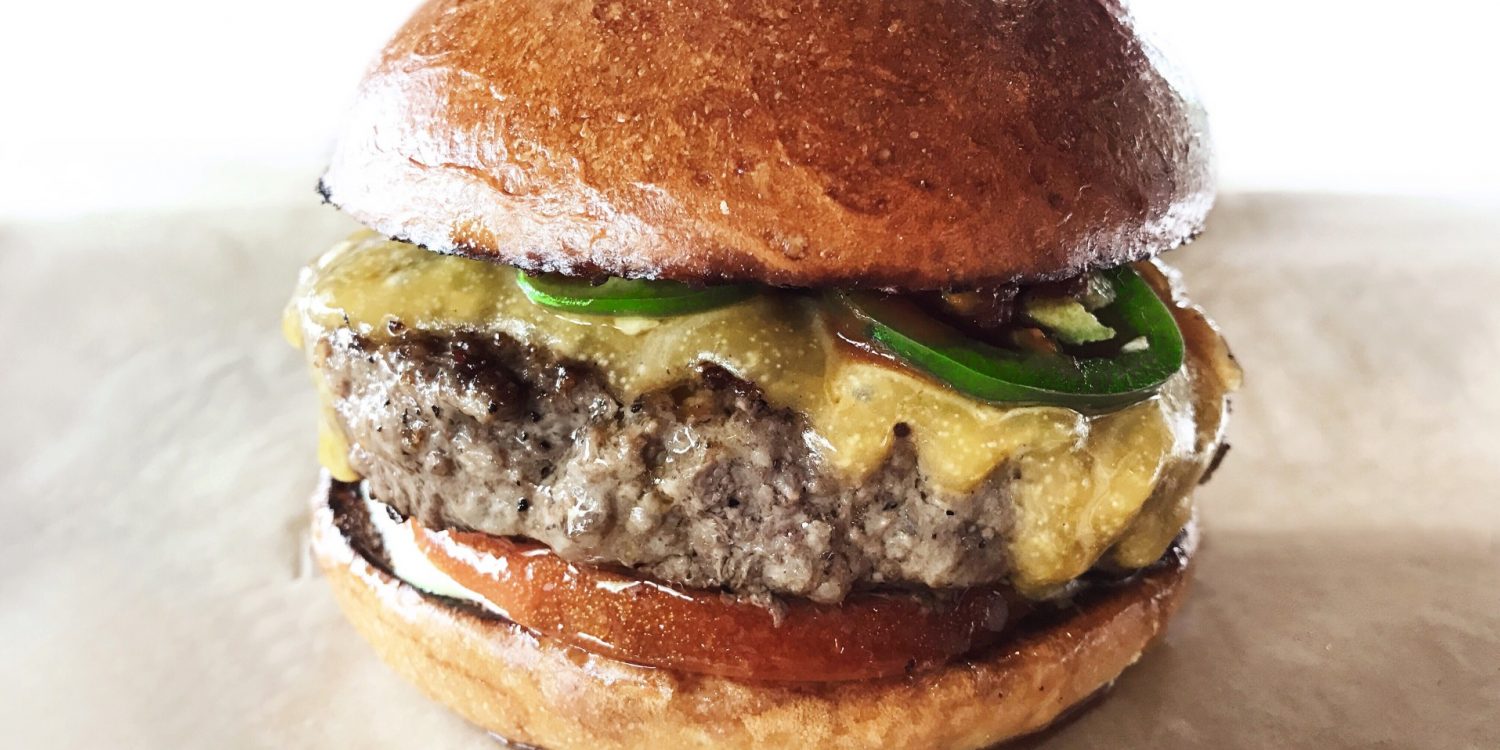 If you like burgers (and who doesn't) it's time to get excited. Seriously excited. On August 22, top patty merchants from London and beyond are heading to Hawker House for Street Feast's biggest Burger Day celebration yet. We asked food writer Hugh Thomas to provide the juicy details on all 18 vendors, from vegan chain By Chloe to rising stars Zephyr and old favourites Bao. 
Not quite the best things since sliced bread, rather the best exponents of putting things between two slices of bread: Jewish deli Monty's and proper meat enthusiasts Honest Burgers are joining forces to create something special. As to their slider dish in question, all will be revealed on the day – all we know is it's not been done before, and should be a knockout.
What makes Argentine-based Bodega El Capricho so notable? Try their slow-growing Iberian oxen (sometimes 17 years old, and as big as a hatchback) fed on acorns, and grilled over oak. It's regarded as some of the best meat in the world. Here, it's in good hands – as Street Feast veterans Up In My Grill will surely illustrate.
One of the capital's rising stars, Zephyr burst through KERB's ranks last February, opening a hole in the wall at Peckham Levels in December. Garnering a 5-star review in the Evening Standard, Zephyr aren't in the business of gimmicks – beef comes from modern meat merchants The Butchery and is adorned with American cheese, red onion, and chives between two butter-toasted buns.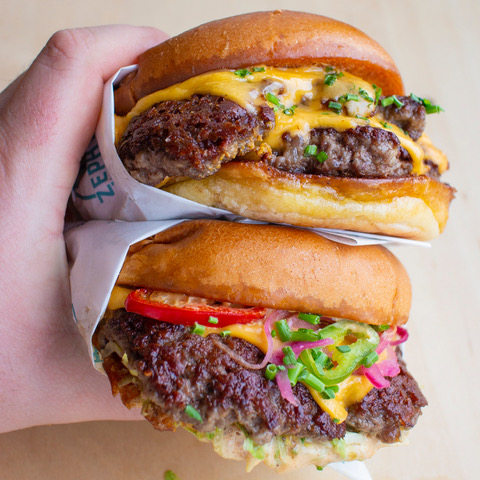 Zephyr
Headed up by chefs Ed McIlroy (formerly of Bao) and Jamie Allan (Hill & Szrok), Four Legs have been cooking up a storm at Islington's Compton Arms as of late, winning many admirers for their Dexter beef cheeseburger.
Hopping over the Irish Sea for the day, covering 500 miles – and bringing Ireland's, as voted by 20,000 people, 'Best Burger' with them – is Galway's Handsome. Irish beef has a reputation, and Handsome intend to uphold it. Now's as good a time as any to see if it's worth the fuss, not to mention the airfare.
Making a rare appearance outside of their Bloomberg Arcade home, Brigadiers are rolling out their Indian BBQ south of the river. Their hero dish will be a goat tikki bun kebab – that's Peshawari goat with bhuna bonemarrow masala, tadka red cabbage and green chutney, with a quail's egg and pickled chilli. A mouthful in itself.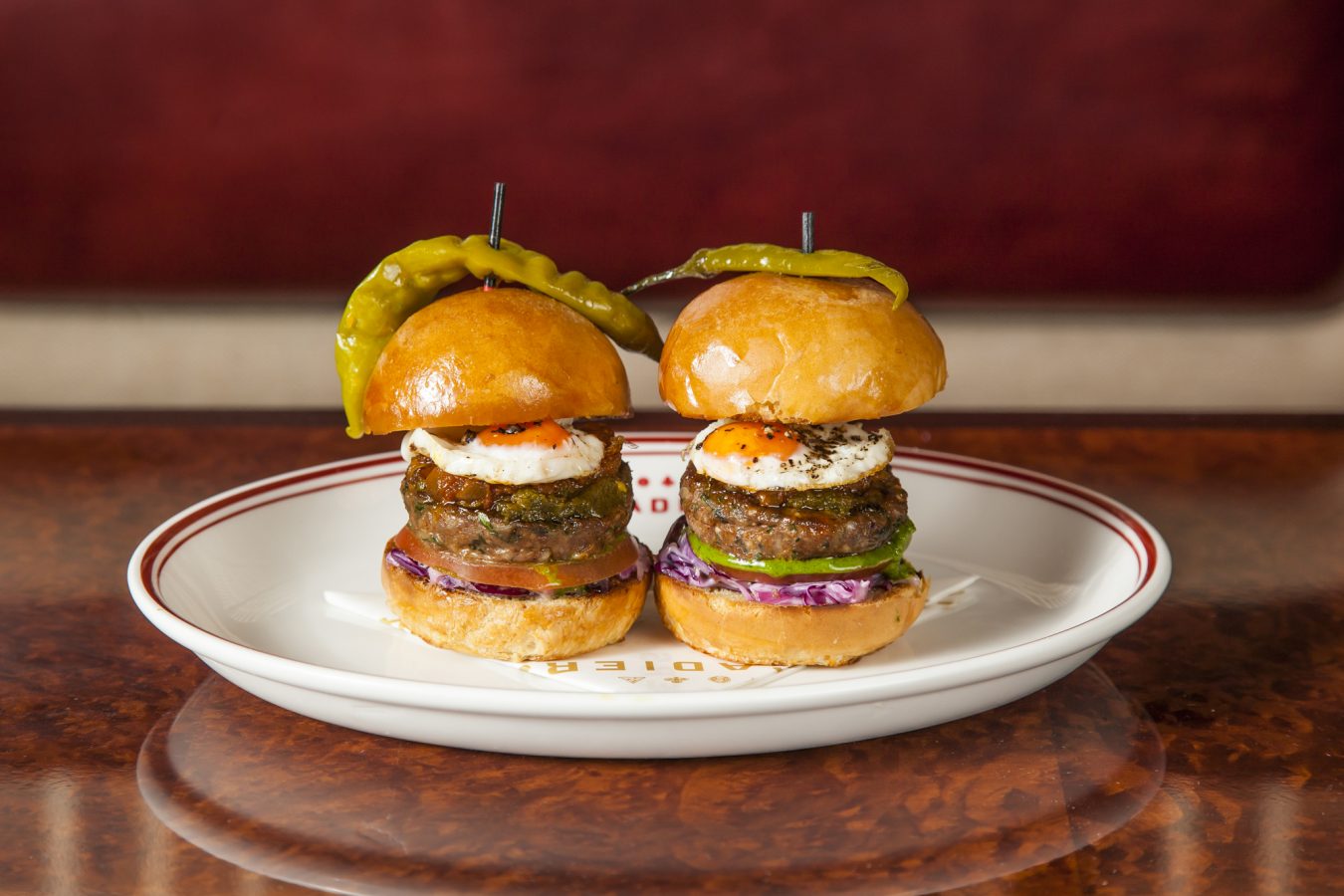 Brigadiers
Fried chicken got a whole lot more interesting when Thunderbird entered the fray mid-2017, helping Londoners get a proper taste of the Deep South.
The team behind Salt Shed are young East Londoners. Providing a fresh take on their native pastrami and salt beef, they're giving the more traditional options a run for their money.
Don't be surprised to see Mother Flipper's Dirty Barbie make an appearance here. The experienced traders' proudest creation is a double patty of 35-day aged chuck steak, American cheese, candied bacon, candied onions, and BBQ sauce.
Everyone's favourite bao bun takes headline status at Bundance. Whether they'll be in bao or burger guise is unclear. Whatever they serve, it is bound to be delicious.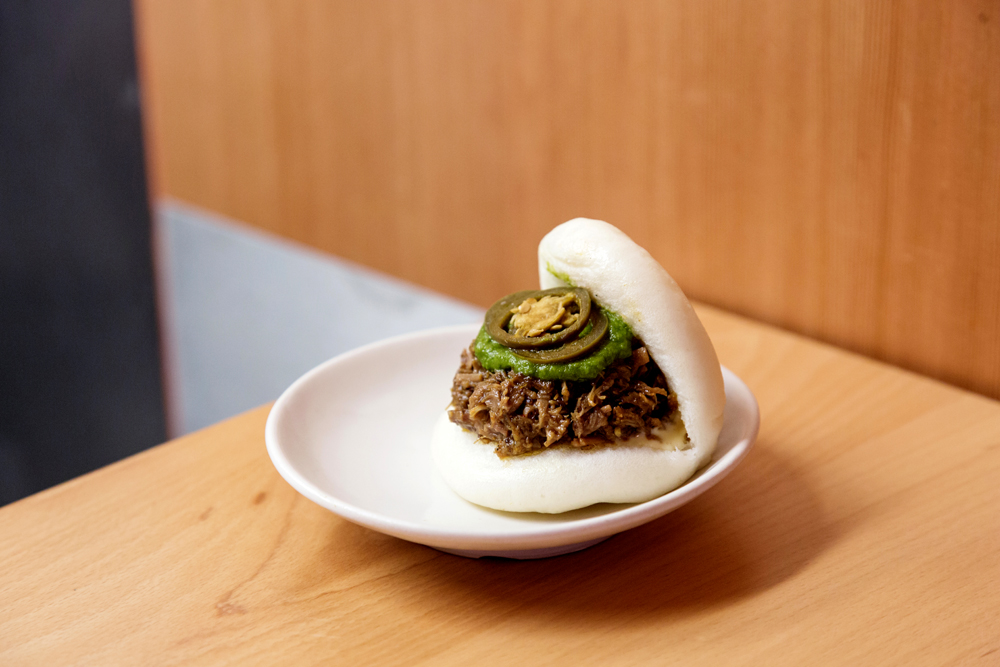 Bao
Long-time Street Feast favourites, BOB's New England lobster rolls – in burger form here, no doubt – will bring a seafood twist to Bundance. 
Tucka's dirty burgers are perfectly clean when it comes to provenance – constructed from the finest British native breed beef. They're newcomers but judging by the hype they'll be around for a long time yet.
With appearances in BBC's Million Pound Menu, and at Boxpark and Giant Robot, ethically-sourced meat is central to Black Bear's offering. Which makes sense given it was co-founded by a man called Stew, who grew up on an organic open pasture farm in Devon.
Apparently, Burger Day is as good as Christmas Day for London's leading patty-flippers. And Bleecker are certainly in that bracket, having rode the wave of London's street food boom since setting up in 2012. Rarely do their patties disappoint.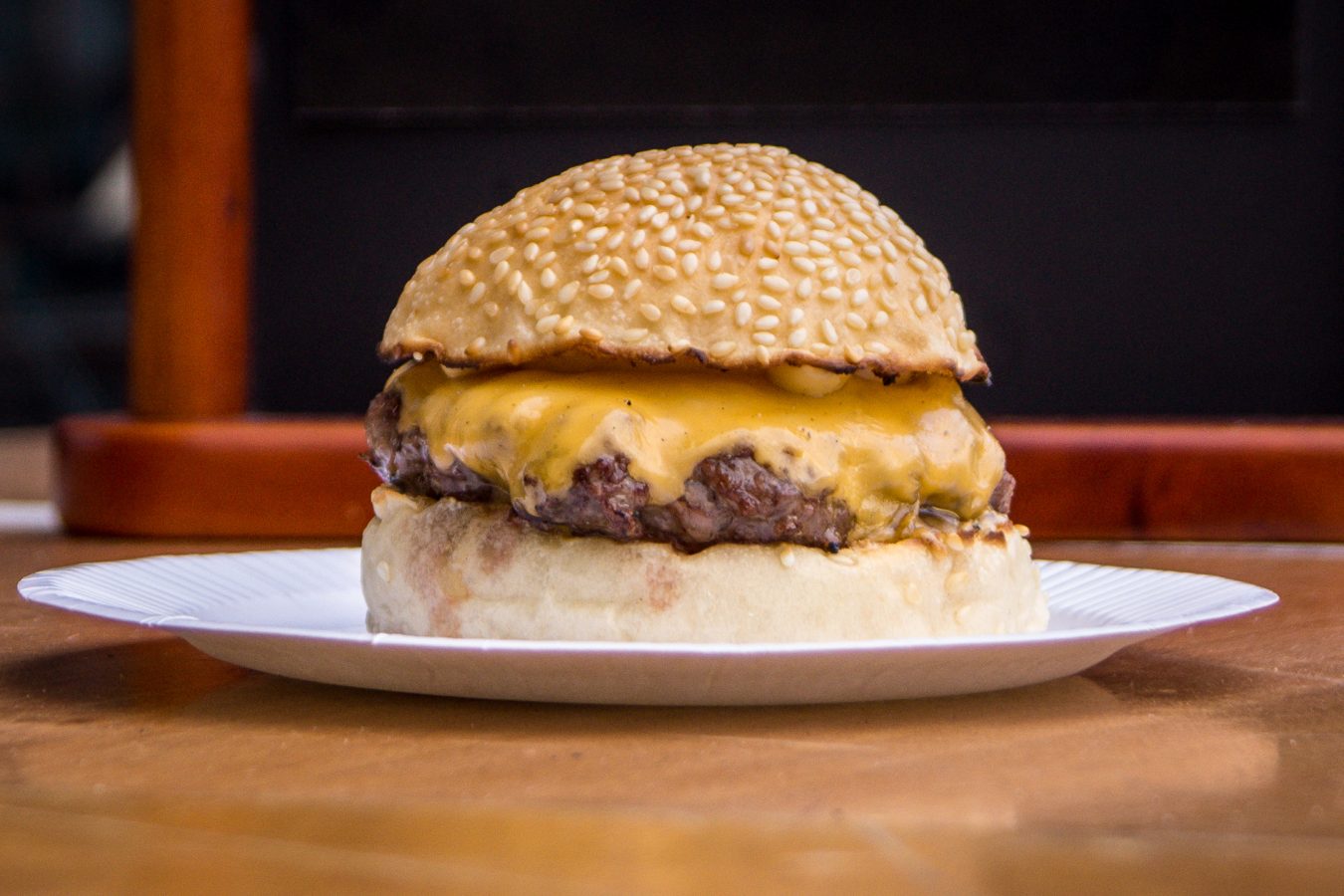 Bleecker
They say nothing beats the real thing. But if anyone's up to the challenge, it's American vegan chain By Chloe. Their bacon cheezeburgers are a must-try for vegans and experimental carnivores.
Another American import with a decidedly un-American approach, RedFarm will be offering up their cheeseburger spring roll, once accurately described by The Guardian as "gluttonous hangover food".
Frozen custard is way better than it sounds. Especially when – as Secret Nicky's like to do – it involves chunks of spiced apple pie, salted caramel, and almonds.
Also helping tie things off with something sweet is Dreamin' Dough. Keep an eye out – and some belly space – for their Oreo cheesecake, lemon poppyseed, or vanilla bean flavours.
Book your tickets for Bundance on Eventbrite.