UNCATEGORIZED
9 Summer Weekend Getaways Just Outside LA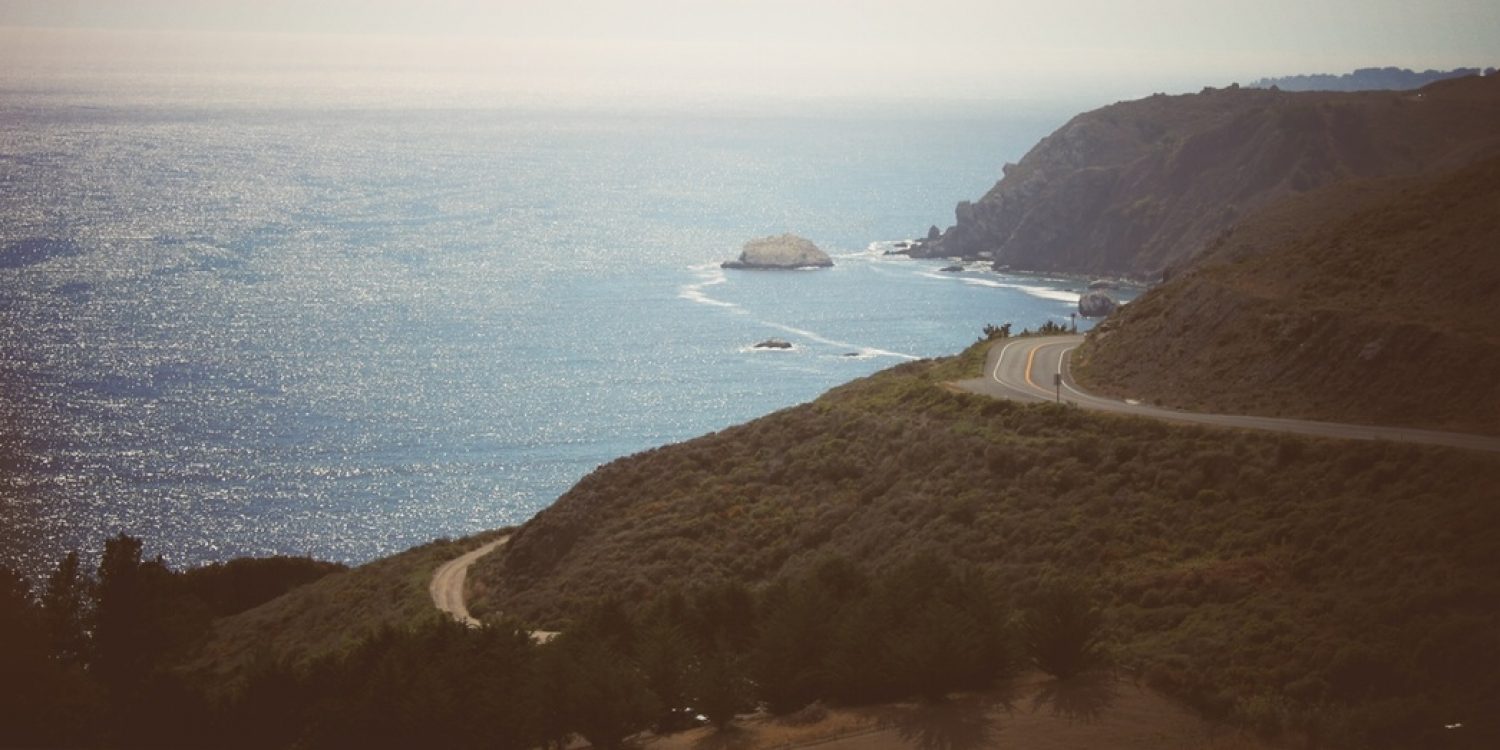 Hey, we love LA—but, sometimes, even us Angelenos need a break from the smog, traffic, and constant name dropping (courtesy of those "in the industry.") This summer, hit the road for a weekend getaway that will help you recharge, relax, and—most importantly—have fun.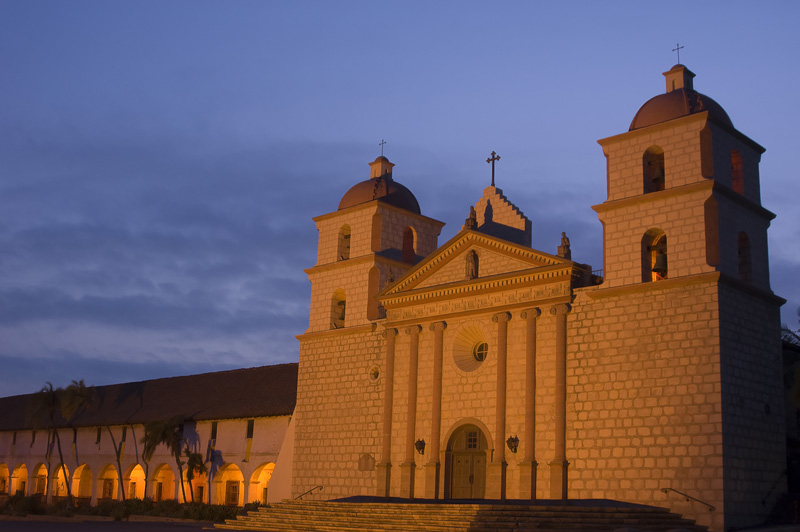 Damian Gadal via Flickr
Santa Barbara
Driving distance from LA: About 2 hours
Best for: Casual vacationers
Santa Barbara is one of the most quintessential California beach towns. It's also just a short drive away from LA, making it one of the best weekend getaways—especially during the summer. The weather can't be beat. Whether you're laying out on one of the many gorgeous beaches or strolling through the Spanish-style downtown area, Santa Barbara offers a variety of experiences ideal for any type of visitor. Popular attractions include the Mission Santa Barbara, the Santa Barbara Zoo, the University of California Santa Barbara, and the nearby Santa Ynez wine country. During the summer, don't miss the chance to taste locally based McConnell's Fine Ice Creams, or the area's "Old Spanish Days" during the beginning of August. Also known as "Fiesta," this yearly summer event celebrates the cultural history of Santa Barbara with authentic foods, live music, and a whole lot of fun.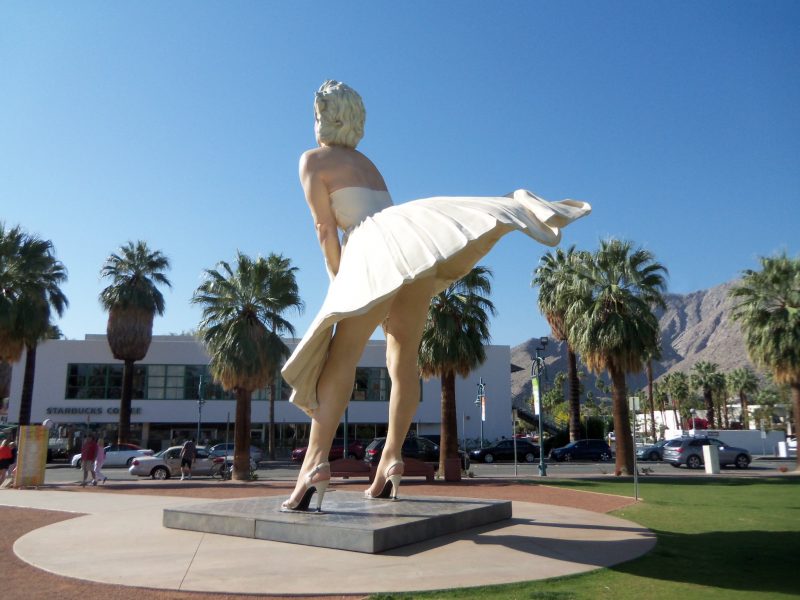 Flickr: Fred Miller
Palm Springs
Driving distance from LA: About 2 hours
Best for: Music lovers
Rooted in old Hollywood glamour, Palm Springs has long been considered one of the premier leisure destinations in California. The Palm Springs area has long offered Angelenos an escape to clean air, world-class golf, luxurious spas, and sprawling resorts in just a quick and fairly easy drive from LA. Though, over the past few years, Palm Springs has developed a reputation for something else entirely: partying. An alternative to the more hardcore Vegas scene, Palm Springs offers guests the chance to get their cocktails and live music poolside, at a series of pool parties held throughout summer at local resorts. This is perhaps best exemplified in Splash House, a pool party music festival spread across multiple local venues that holds two separate events during the summer: one in June, and one in August. This year's lineup features ODESZA, Justin Martin, and Guy Gerber for June, and Gorgon City, Snakehips, and Hudson Mohawk for August.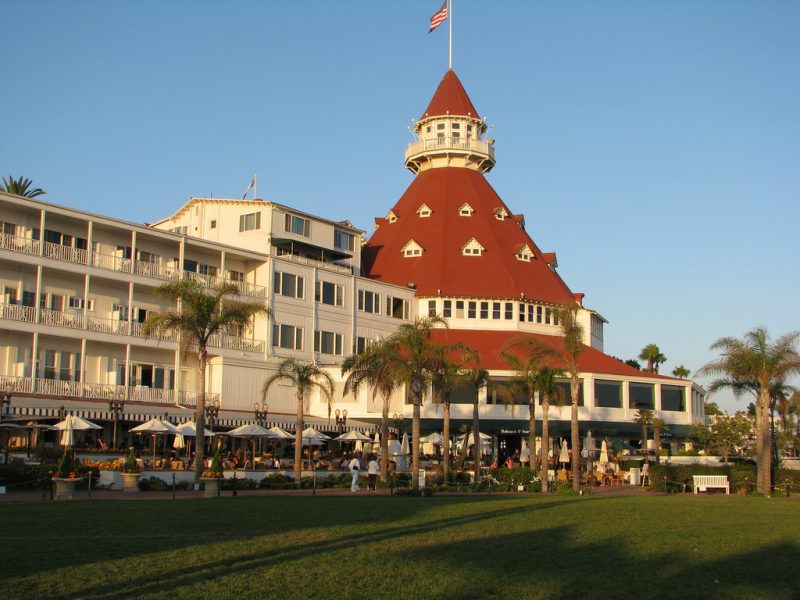 Flickr: Rennett Stowe
Coronado
Driving distance: About 2.5 hours
Best for: Families
A destination within a destination, Coronado is San Diego's resident island paradise. It's located just off the coast from the Downtown area, accessible via the Coronado Bridge. Coronado, a true modern Mayberry, is beloved for its small town vibes—there's only one street with stoplights, the area is easily bikeable from one end to the other, and the main thoroughfare is lined with non-chain, local businesses. The area is perhaps best known for the Hotel del Coronado, the oldest hotel on the West Coast and a luxurious resort spread across the island's Southwest corner. During the summer, visitors can experience Coronado like a local by renting a bike, grabbing ice cream from local mainstay Mootime, and heading to the beach, dotted with golf-flecked sands, picturesque views, and sculptural sand dunes (and from above, these dunes spell out Coronado). Coronado is also home to a large naval base, and is a popular 4th of July destination for its parade and fireworks.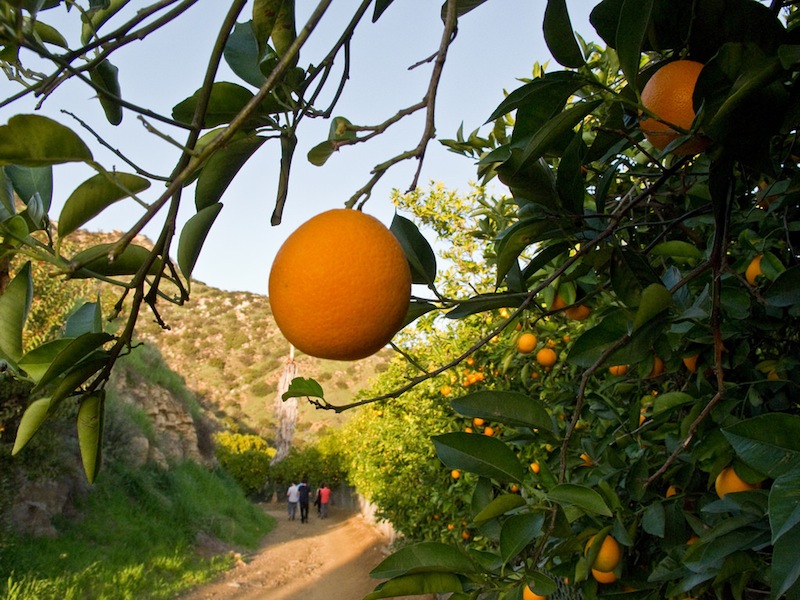 Flickr: Louise Palanker
Ojai
Driving distance from LA: About 1 hour and 45 minutes 
Best for: Spa addicts
Though Ojai has attracted attention for its popularity with celebrities over the past few years, the sleepy mountain town still remains one of California's hidden gems—though it may not stay that way for long. A true retreat, it's pretty much impossible to feel stressed when you're in Ojai—but if you're still having trouble getting into the leisure vibe, the local spas can easily take care of that. In fact, if you've heard anything of Ojai, it's likely for the Ojai Valley Inn and Spa, a destination resort known for its luxurious grounds, spa, and restaurants. But there's plenty to do here and beyond this spot; the town of Ojai is dotted with high-end inns and B&Bs, old and new culinary landmarks, and spiritual destinations known for their meditative properties. Can't-miss attractions—especially during the summer—include the outdoor amphitheater Libbey Bowl, outdoor bookstore Bart's Books, and, perhaps best of all, the Pink Moment, Ojai's one-of-a-kind sunset.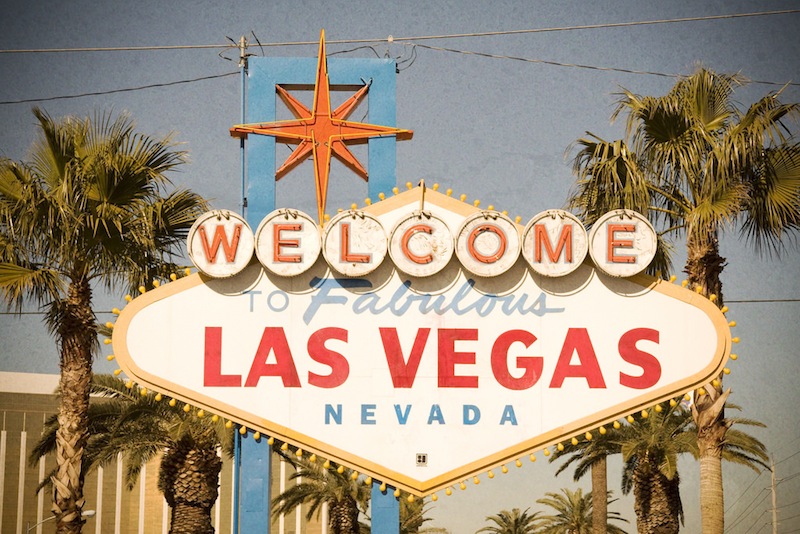 Flickr: ADTeasdale
Las Vegas
Driving distance from LA: About 4.5 hours
Best for: Partiers
For the hardcore party person inside of all of us, Las Vegas offers the ideal destination to let loose and go wild for a weekend—and leave it all behind come Monday morning. During the summer, the Vegas pool party scene comes alive to offer guests a nonstop environment for live music, strong cocktails, and dancing the day (and night) away. Day clubs including Wet Republic at the MGM Grand, Drai's Beach Club at the Cromwell, Encore Beach Club at the Wynn, and Marquee Dayclub at The Cosmopolitan. These events typically draw large headliners, ranging from David Guetta to T-Pain, and every big name in between. For those with a little (…or a lot) of extra cash to burn, keep the party going all night long at the notorious local casinos. Each offer a different experience and price range, which ensures that high rollers and penny pinchers alike can find a spot to test their luck… and, hopefully, acquire the one thing that doesn't stay in Vegas: your winnings.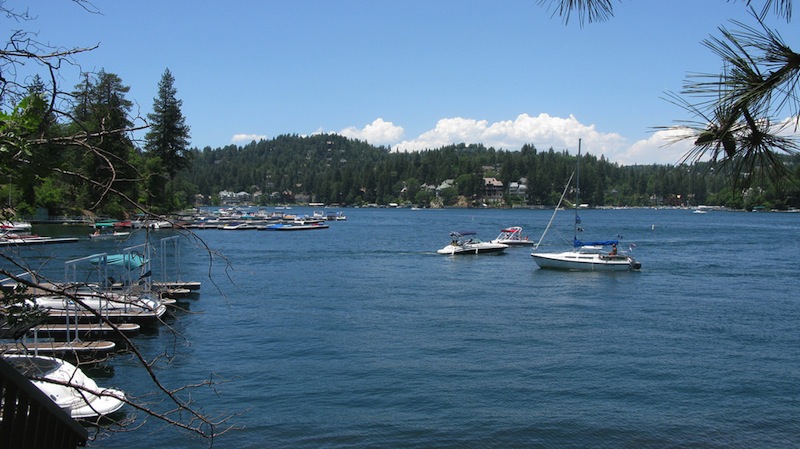 Flickr: miheco
Lake Arrowhead
Driving distance from LA: Just over 2 hours
Best for: Water babies
While your summertime instinct may not be to head inland, Lake Arrowhead's serene environment and natural landscape guarantees that you won't be missing the coast during your visit. Whether you're cruising out on the lake or hiking the many local trails, Lake Arrowhead is ideal for detoxing from the LA smog, traffic, and hustle. Lake Arrowhead's summer scene is centered around the outdoors, and there's no shortage of activities to please your inner nature lover: mountain biking, water skiing, rock climbing, and sailing are just the start, while true outdoorsmen will skip the hotel and opt to camp instead. During the summer months, Lake Arrowhead also offers a free outdoor concert series and popular food and wine festival, which are ideal events to plan your getaway around.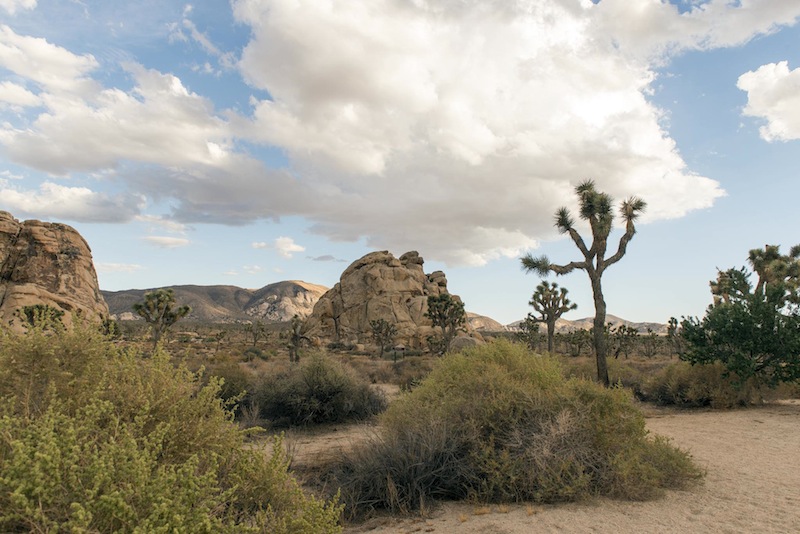 Flickr: Christopher Michel
Joshua Tree
Driving distance from LA: About 3 hours
Best for: Outdoorsmen (and women)
One of the most breathtaking—and most beautiful—areas of California is Joshua Tree. The entire area and its National Park is popular among those seeking a (literal) breath of fresh air, especially those from LA. Just outside of Palm Springs, this desert landscape is known for its hiking trails, rock scrambling, climbing routes, and camping space—but, if you're not into being one with nature, the area's Airbnbs, inns, and B&Bs will win you over. The peaceful destination has become a favorite for those hoping to unplug, de-stress, and, at risk of sounding cliche, get back in touch with the natural world. But it's not an exaggeration—the off-the-grid lifestyle in Joshua Tree is sure to leave visitors feeling rejuvenated, refocused, and re-energized.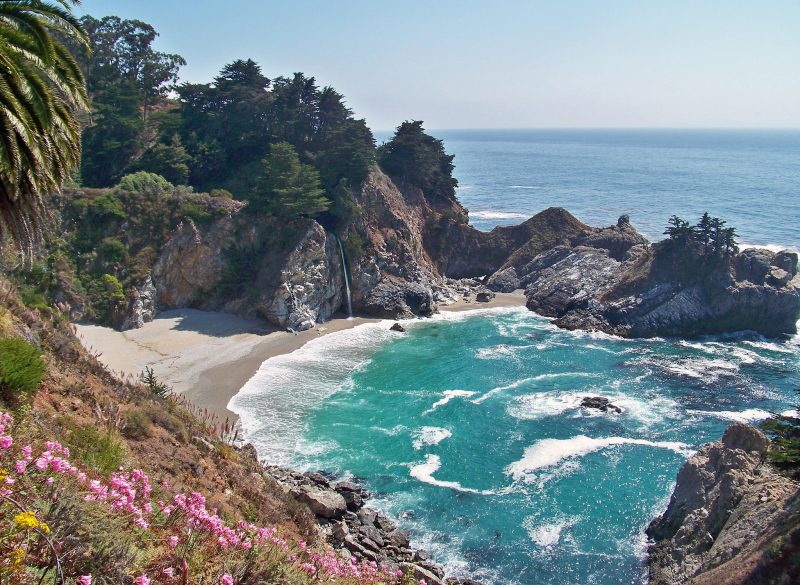 Flickr: Don Graham
Big Sur
Driving distance from LA: About 6 hours
Best for: Instagrammers
One of the farther "road trip" destinations from LA would be Big Sur. The spot is absolutely worth the drive, accessible from both the 101 freeway and even-more-scenic (and legendary) Highway 1. Tucked into the cliffs alongside the Central Coast, Big Sur overlooks a series of unspoiled beaches, that are indisputably  the most visually stunning in California. Despite being oft-photographed and visited, Big Sur has maintained a sense of purity and natural beauty, however. Its rugged coastline hasn't been affected by tourism in the same way as many other destinations. Natural landmarks include Pfeiffer Beach, known for its purple sands and rock formations, McWay Falls, a rare ocean tidefall, and Limekiln State Park, filled with lime kilns, a waterfall, and stunning hiking trails. Visitors can also traverse scenic Bixby Bridge and dine at one of the many local restaurants, including Nepenthe and Sierra Mar, that have put this area on the culinary map.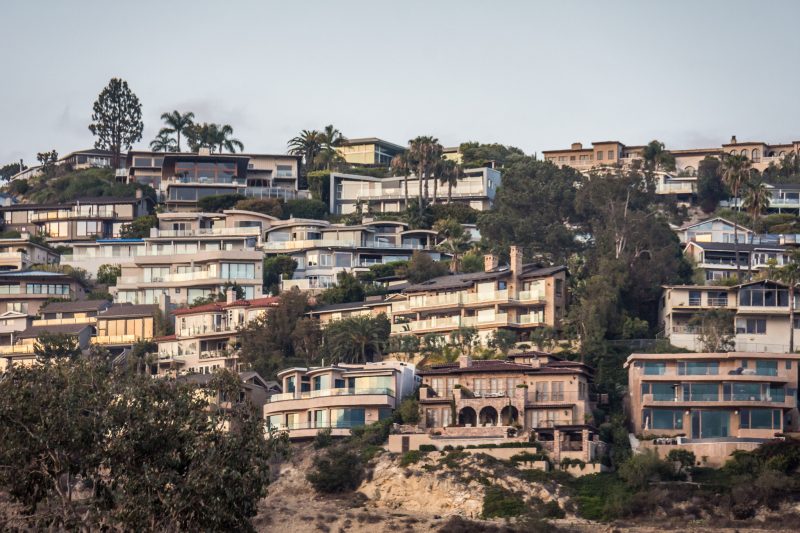 Flickr: m01229
Laguna Beach
Driving distance from LA: About 1 hour
Best for: Bathing beauties
For those looking to stay close—and plan to spend their getaway basking in the sun—look no further than Laguna Beach, just an hour south of LA in Orange County. Known for its nearly perfect year-round weather, beautiful beaches, and quaint vibes, Laguna Beach offers a slightly-less 'Real Housewives' vibe than some of the other towns in Orange County. Popular with families, Laguna Beach's scene is brought to life by golf, arts, and spas—but there's nothing better to do in Laguna Beach than taking it easy on the beach. During the summer, visitors can stock up on snacks at the Saturday Farmers Market and then hit the sand for a day of fun under the sun.