OUTDOOR
Farm Trips are the Secret to a Relaxing Mini Vacation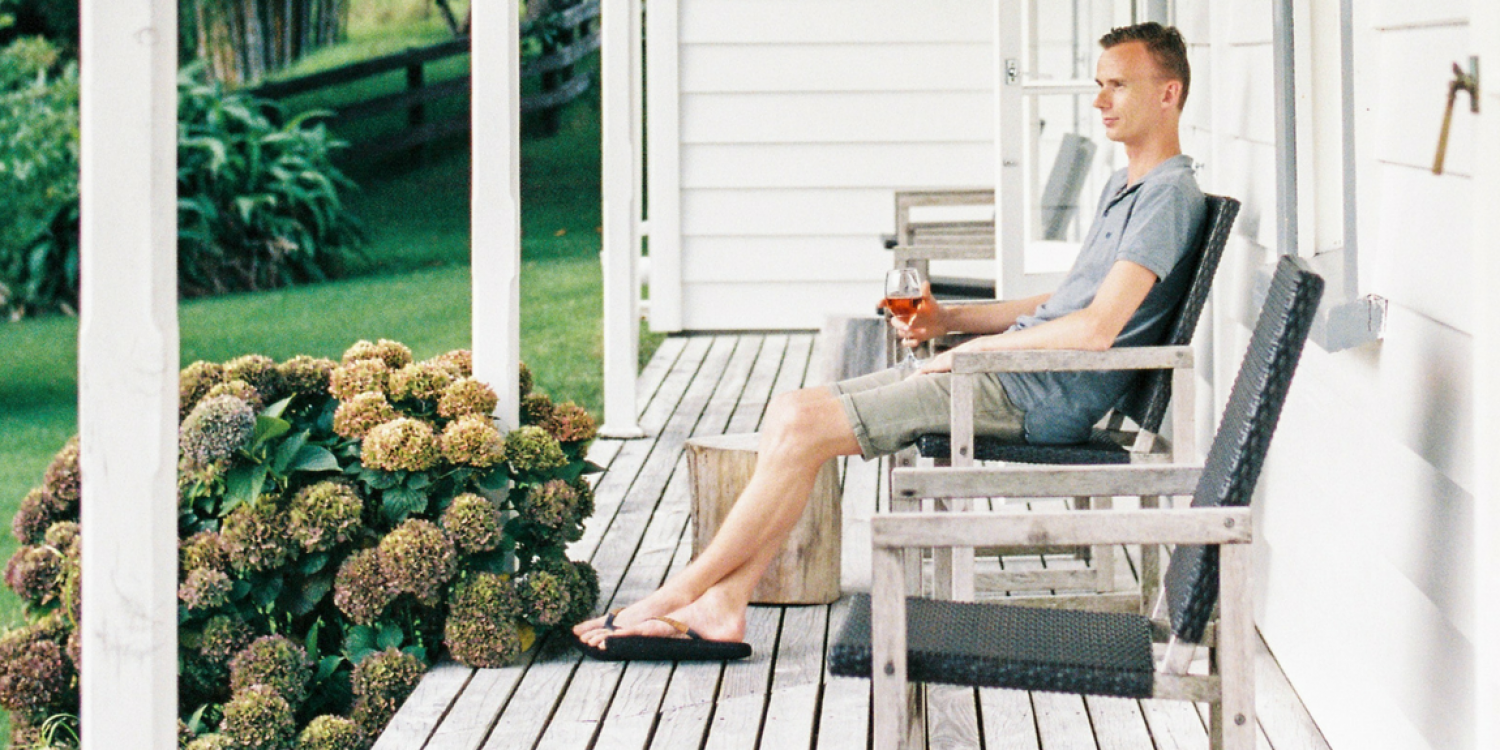 Eight farm locations you'll never want to leave.
Get out of the haze of staring at screens and nonstop noise and clean out your mind with a farm stay getaway.
Farm stays run the gamut from super rustic to super luxe. Depending on what you're looking for, you can spend your trip milking cows or hanging out by the pool. They tend to have a BnB setup where a big breakfast is included with your stay, and you can look forward to plenty of fresh eggs and just-picked produce on your plate.
They'll also give you the feeling of getting away from it all, even if just for a weekend. You can surround yourself with nature and put your phone on silent, or find a farm without WiFi and create your own mini unplugged retreat.
So what do you do with this scenic block of time outside of the daily grind? Roast marshmallows under wide open skies where you can trace each and every star. Brush horses then frolic (literally) with baby goats. Eat a big farm fresh breakfast, then spend the day hiking, kayaking, or just wandering.
There are farmstays all over the US, and you can find them on Airbnb and Farmstayus. Here are a few of our faves to get you started on your pastoral vacation planning journey.
If You Wish You Could Still Go to Summer Camp:
PAICINES, CA
Channel your inner kid and fill your day with play at this activity-filled California farm. Hop on a horse and gulp fresh air as you ride around the grounds and watch the sunset. Hike the riverbeds or achieve a permanent smile on a hayride. Get into the farm work spirit by collecting eggs, grooming horses, or feeding the many animals on the grounds. Nightfall offers even more absurdly lovely activities, like oakwood BBQs, outdoor movies, and a crackling bonfire with plenty of roasted marshmallows.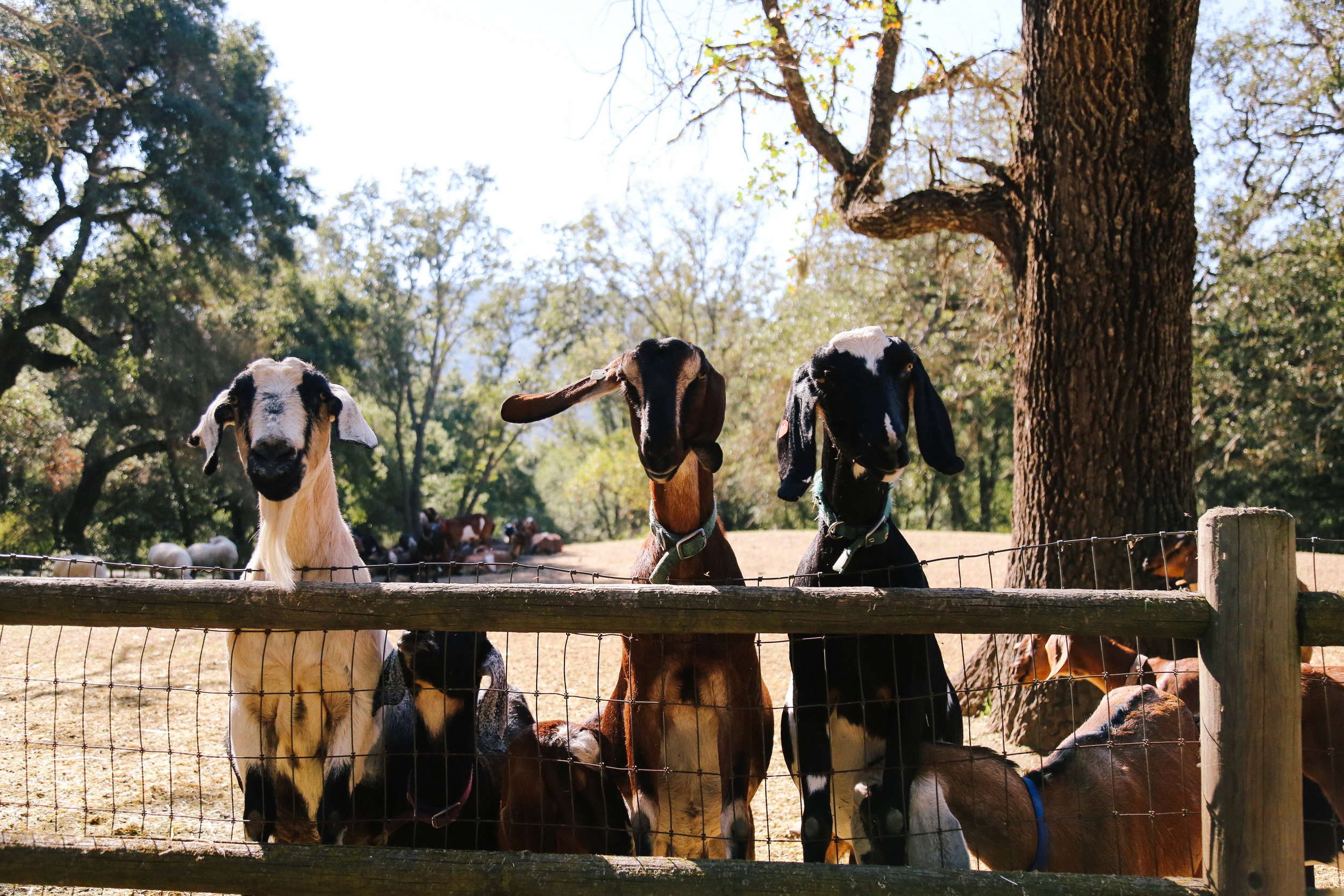 Rinconada Dairy
If You Follow Every Baby Goat Account on Instagram:
SANTA MARGARITA, CA
Milk sheep and goats. Hike. Kayak. This farm has a more laid-back vibe; you can participate in the ranch activities and there's plenty to do in surrounding San Luis Obispo, but if you're the kind of vacationer who needs fewer options—not more—this is a great place to just kick back in a beautiful setting and swoon over adorable goats and sheep.
Looking for a more active day? You're just one mile from Lake Margarita, where you can hop in the water for a boating or fishing adventure. Nearby, San Luis Obispo offers access to beaches, wineries, kayaking, mountain biking, and more. You don't have to leave the farm to make memories. Spend the day gathering eggs, feeding sheep and goats, or kicking it Indiana Jones style by prowling the 92-acre grounds for petroglyphs and bedrock mortars.
Fickle Creek Farm Facebook
If You Love to Cook But Live Off of Delivery: 
EFLAND, NC
Want to cook your own meals in your own kitchen from a pile of produce, eggs, cheese, and meat that's fresh from the surrounding farm? Need an affordable getaway where you won't be overwhelmed by a million activity options? This is the farm stay for you. Spend a few days creating your own meals with ingredients from the farm, hanging out with animals, enjoying the grounds, and chilling on your big deck. You're free to wander the scenic grounds on your own, but if you want a more in-depth experience you can set up a customized farm tour for just eight dollars.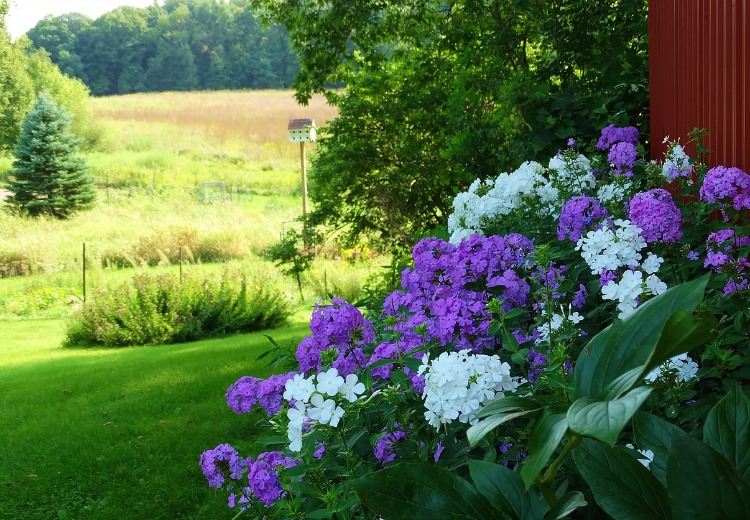 Wellsprings Farm
If This Is the Year You Start Meditating
ANNANDALE, MN
Clear your mind as you explore 40 acres of gorgeous farmland in Annandale, Minnesota. A healthy, typically organic and local breakfast is part of your stay every morning. After that, you can walk the onsite labyrinth, book a massage at the wellness center, warm up in a sauna, or hike the "sacred path" past a natural spring to an unexpected pond. The grounds are filled with gardens, orchards, and a red barn full of chickens that looks like it was lifted from a children's book illustration. In the summer you can spend your day swimming, kayaking, paddle boarding, or canoeing, while winter visits offer snowshoeing and ice-skating.
If You Can't Choose Between a Farmstay and an Ocean Getaway:
WESTPORT, CA
On the Mendocino coast, you can pair your farm visit with a side of ocean-front view. There are animals and activities, but this feels more like an inn, which can be a nice compromise if your SO or travel buddy isn't trying to get their hands too dirty. Hang out in the hot tub or sauna, check out thousand-year-old redwood trees, or spike your adrenaline on a 75-foot swinging foot bridge. Start the day with a gigantic ranch-style breakfast, then head out for hiking and horseback riding. Unwind in front of the fireplace, or kick up the relaxation and luxury by scheduling a massage with the onsight masseuse.
If You're Looking for a Cooking School Slumber Party:
WILSONVILLE, OR
Sleep in a spacious, cozy barn at this cute-as-a-damn-button farm in Northwest Oregon. The accommodations sleep five and it's only 85 dollars per night, making it a dreamy and affordable spot for a slumber party-style getaway with friends. Hang out with laying hens and Nubian dairy goats, then explore the vegetable garden or make s'mores by the fire pit. The Kitchen at Middleground Farms is a farm-fresh cooking school, so you can set up some cooking classes for your stay. Their classes sell out fast so if something looks good, sign up immediately. You can also set up a private cooking class. If you want to add a little vino or city sightseeing to your trip, Portland and the Oregon wine country are both nearby.
If You're Seriously Obsessed with Lavender:
ALBUQUERQUE, NM
Los Poblanos feels more like a really nice hotel than a rustic inn, but you can get the farmstay experience from their 25 acres filled with organic lavender, heirloom and native crops, and even local bees. Unlike many of the other farm stays, there are way more traditional luxe amenities like an onsite bar, restaurant, fitness center, and saltwater pool. Most of the rooms have wood-burning fireplaces and a mini-bar, so you can have a few cozy cocktails after a day of lavender fields and saltwater swims. This would be a rad honeymoon locale or celebratory splurge.
If You Want to Pair City Exploration with Farm Relaxation:
BAINBRIDGE ISLAND, WA
Bainbridge Island, home to Heyday Farm, is just a short ferry ride from Seattle, which makes for a best of both worlds trip. Explore a gorgeous, vibrant city, then kick back and count sheep (okay, not literally) in a circa 1980 farmhouse. Time your stay with one of Heyday Farm's events, like a themed cooking class with a local chef or a wine-fueled multi-course dinner bursting with fresh from the farm ingredients. You can even book a private cooking class if you want to add a little educational splurge to your vacay. A farm-style breakfast is included with your stay.
Want more? Follow us on Instagram and Facebook for ticket giveaways and more of the best happenings across the country.