PERFORMING ARTS
Everything You Need to Know Before You Go to a Drag Show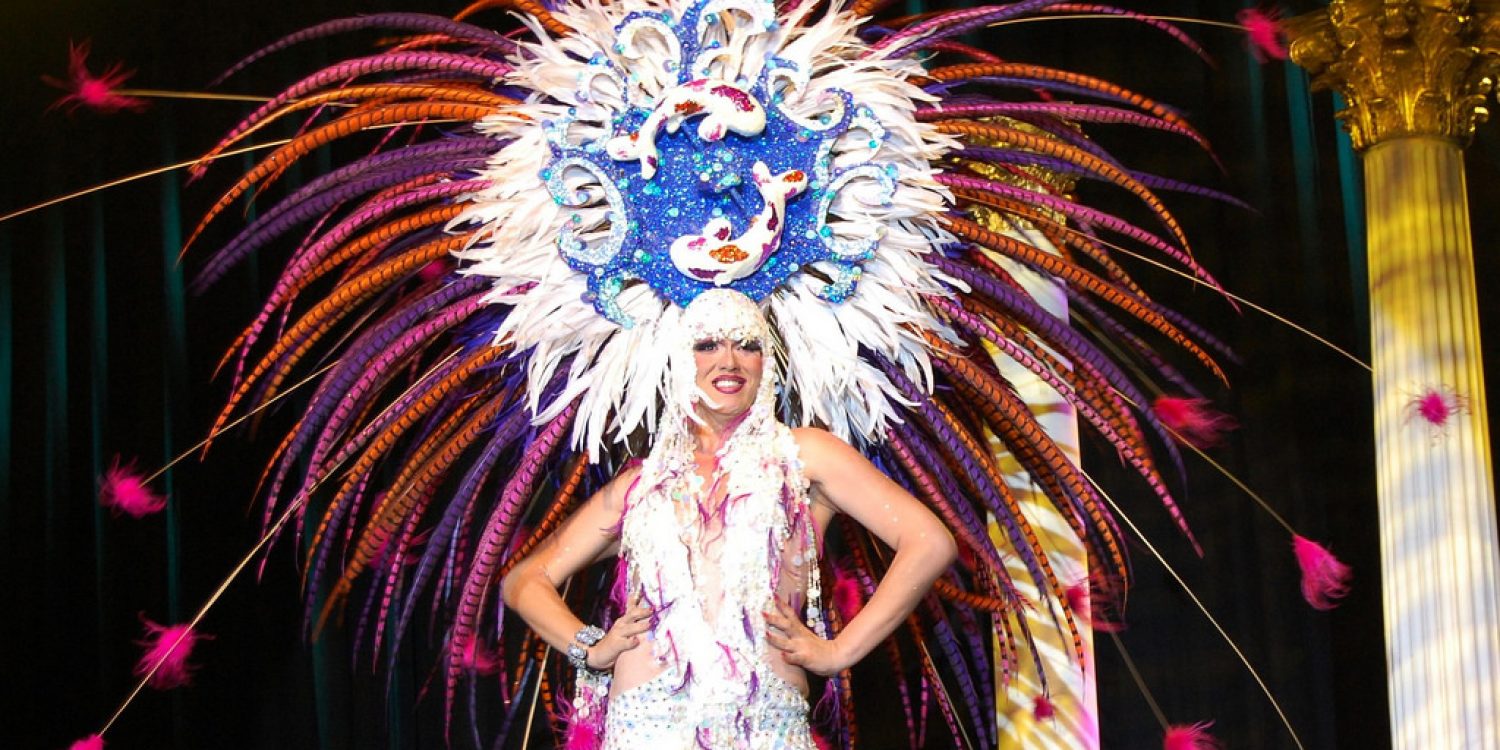 If you've never been to a drag show, you probably have a vague idea of what they're all about. Drag shows are flashy, queer, and hilarious, but they can also be so much more: artistic, subversive, and political. No matter what type of show you find yourself at, expect to be entertained. It's important to keep in mind that there is a certain code of conduct you should know before you go. We chatted with Brooklyn-based drag queen Panthera Lush (@panthydoll) to go over some of the basics: what to wear, what to tip, and everything in between.
Tip, tip, tip!
One must always come prepared with at least $10 worth of singles to a drag show. At any given show, you're likely to see more than a few performances. You want to be prepared to tip at a moment's notice — and no one wants to be the cheap guy at a drag show. Panthera referenced the great Coco Chanel when she tells us, "the best accessory for a female-illusionist performance is a pocketbook filled with crisp, neatly ironed one-dollar bills. Don't cite me."
Go see your local queens
At this point, most of us and our mothers are very familiar with RuPaul's Drag Race. We all have our favorite queens from the show, and for many, the ultimate drag show experience is seeing those same queens that we fell in love with on the TV. But, it's important to keep in mind that in many places, there is a wealth of unique and boundary-pushing drag shows featuring queens who haven't blown up on Drag Race… yet. Some great options to see innovative up-and-coming queens would be the drag/wrestling crossover Choke Hole in New Orleans, or the "24-hour drag and dance music extravaganza" Bushwig in Berlin, where Panthera has performed.
If you're going to post a picture, make sure it's cute
As far as picture and video taking goes, Panthera tells us, "I have no problem with people who want to record video or take photos, BUT they better be getting my good angles and they better NOT save any photos of me looking a mess just for their amusement. Also, tag a bitch. If you're putting me on your social media then add my link so that your followers can become my followers."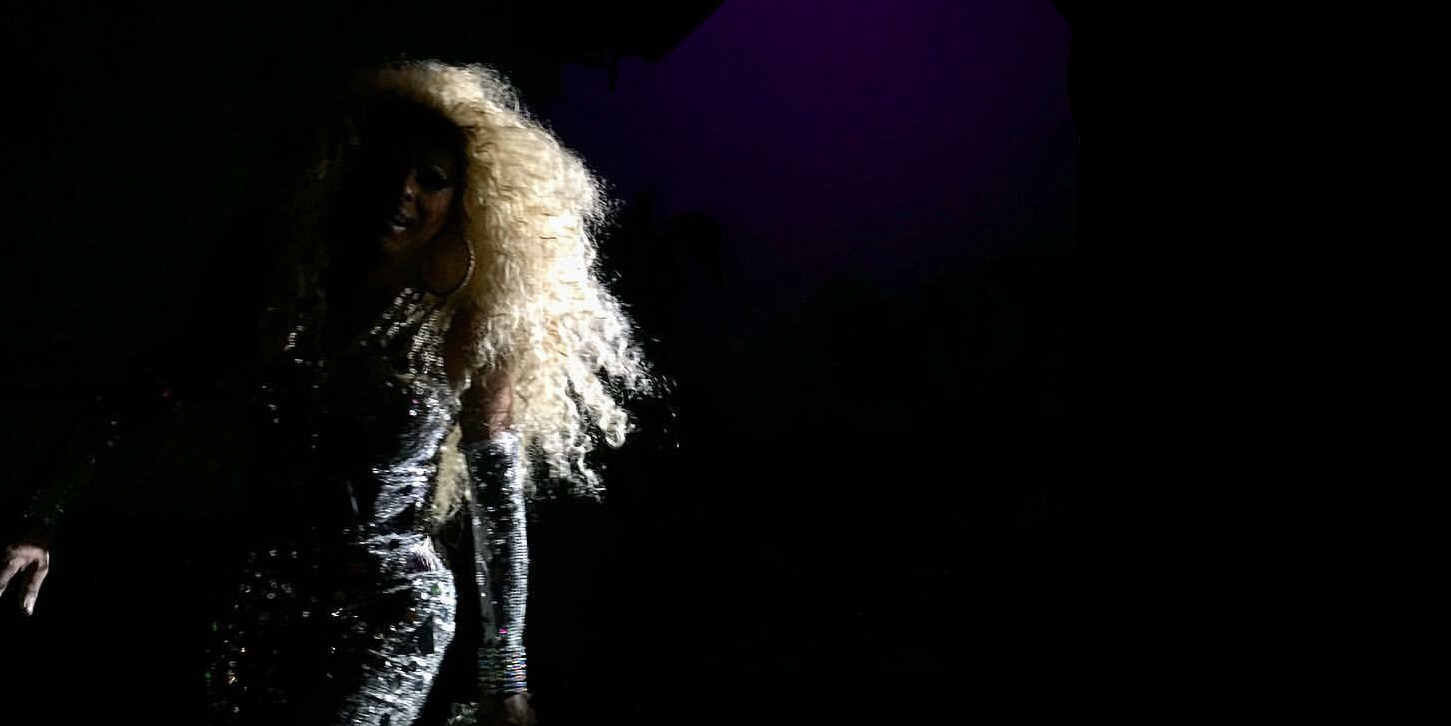 No grabbing without consent
Drag queens are real people just like you and me. As such, they should be treated with the same respect that we give to our neighbors. So, don't touch a queen unless you are given specific permission. Yes, a queen may have a voluptuously padded body, but that does not give one license to be handsy. Panthera has a decidedly "look, but don't touch" mentality. She tells us, "the general rule should be no touching. Have I had experiences where I'm okay with someone respectfully placing a dollar or two in my bosom? Yes, a couple. Have I also had more than enough experiences with inebriated patrons being grabby, falling over onto me accidentally, spilling libations on my outfit, and touching the made-up face that I spent 3 hours creating? YES. And that is enough for me to forgo the positive touching experiences and say that I am 100% on the NO TOUCHING side of the fence."
Wear whatever you want
Well, maybe not whatever (I would advise against formal wear or cargo shorts, for example), but anything casual and cute will do. Panthera tells us, "You can be in jeans and a t-shirt or a Bob Mackie headpiece. If you are donning the latter, just make sure you are not blocking other people who want to watch the show."
Leave your ego at the door and have fun
Drag shows are vibrant, energetic affairs — so if you're more of a reserved person, you've been warned. By showing up to a drag show at all, you run the risk of being read to filth (translation: cleverly and brutally insulted by a queen). In this way, drag shows are not very far off from comedy shows. Especially with a comedy queen like Bianca Del Rio, she'll likely find someone in the audience to playfully pick on. Just don't take anything too seriously — reading is fundamental to drag, after all.
There are many different styles of drag
Drag is not a one-size-fits-all type of performance or look. Depending on who you see, it can range wildly what type of show you're going to get. There are comedy queens, pageant queens, fashion queens, art queens — and as drag becomes more mainstream and competitive, more queens are expected to embody all of those traits. Panthera describes herself as "more of a look/fashion queen, as a lot of my drag revolves around putting together outfits that I've made or styling things that I think look cool. I try to marry that aesthetic to a more artsy, conceptual style within my performances, and I also like to incorporate elements of burlesque into my numbers… I'd feel safe saying that there aren't many queens who would fall under just one category. The art of drag is so creative and because of that, the people who are taking part in it are pulling from so many varied sources of inspiration."
Get loud, but not too loud
There is a fine line between showing your favorite queen enthusiastic support and being annoying. Panthera says, "I fully encourage audience members to cheer me on and scream for me when I'm on stage. I love a hoot and holler when I'm feeling my moment. That said, don't be obnoxious about it, and don't try to steal the attention when I'm the one in the spotlight. When the audience oohs and ahhs during my number then I know I'm doing something right, it hypes me up to slay the number even harder."
Inspired to go? Check out the drag shows in your area.