Between that perennial "back-to-school" feeling, the advent of cooler temperatures, and all the season premieres we've been waiting for (hello, Modern Family), let's face it—fall is all about new beginnings. As such, there's no better time for restaurants and bars to open up shop, especially in a city as crazed about all things culinary as Chicago. From a Cajun-inspired cocktail bar in Bucktown to a maritime-martini pop-up in Logan Square, here are seven of the season's best excuses to leave the house now.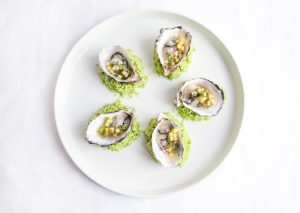 Jackie Trezzo
We love a good pop-up concept—especially if chef Charles Welch is behind it. Such is the case with this seafood-centric restaurant, where Welch will showcase a menu of globally inspired coastal influences until the end of the year. A comprehensive drinks program from beverage director David Disney will feature whimsically boozy concoctions (think the "Dirty Pearls," with olive caviar and house vermouth), which are bound to pair up well with any of the kitchen's creations, from stone fruit panzanella salad to Hamachi crudo with avocado confit.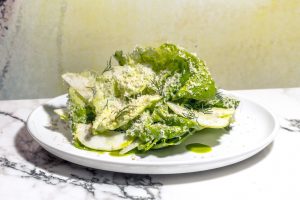 Jeff Marini
Art enthusiasts, rejoice—with the weeks-old arrival of Marisol, the New American restaurant from chef Jason Hammel, you have an even bigger reason to visit the Museum of Contemporary Art on the regular. Creative, seasonal cuisine is the driving force here, an approach Hammel has a knack for (after all, he's been doing it for 18 years at Logan Square's Lula Café). It's an approach that shows up by way of standout dishes like rich sunflower hummus with crunchy flax seed crackers, rye bucatini with pancetta and sage, and steamed swordfish with cauliflower and uni hollandaise.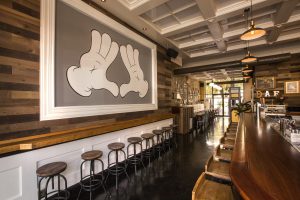 Barry Brecheisen
Chef Adam Wendt (Dusek's Board & Beer and Salero) and beverage director Adam Kamin (Bottlefork and Graham Elliot Bistro) each bring an impressive culinary CV to this recently opened Bucktown restaurant and bar, where "unapologetic country cooking" is the focus. For them, that translates to a menu of traditional Mississippi Delta-style red hot tamales, grilled whole catfish, and fried green tomatoes, right alongside 16 opening specialty drinks in three categories—smashes, house cocktails, and large-format "vases."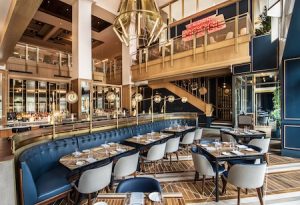 Somerset
Fans of Boka (and who isn't?) will be happy to know they can now sample chef Lee Wolen's handiwork across town on the always abuzz State Street, where this contemporary American restaurant recently landed. Expect the same dedication to seasonal and locally sourced ingredients that Wolen employs at Boka, along with big, bold flavors via plates like smoked beet tartare with cumin yogurt and goat gouda, or duck leg gnocchetti with kale, mustard, and parmesan. Gold Coast lunch breakers are in luck, too—day menus feature everything from duck leg gnocchetti to sunchoke and hazelnut soup.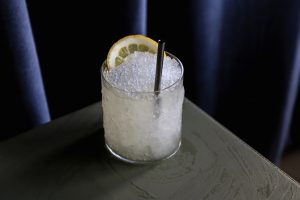 Jackie Gillum
Jim Meehan rose to spirits guru stardom with his work at New York speakeasy PDT (Please Don't Tell), and this fall Chicagoans get a taste of that craft with Prairie School, a Frank Lloyd Wright-inspired cocktail bar in the city's Fulton Market neighborhood. A minimalist approach to recipes and carefully sourced ingredients inform the venue's 12-drink debut menu, which features everything from a French 75 riff (The Lemon Ice) to a Canadian rye-based New York Sour (The Toronto Sour).
River North will soon be home to a new sushi spot from the same Lettuce Entertain You folks that brought you the neighborhood Ramen-san, making a Japanese dining quest in the area easier than ever before. A menu from sushi chef Kaze Chan will feature an array of go-tos, from specialty hand rolls and maki rolls to binchotan-grilled meats and vegetables and omakase tasting menus. Pair it all up with the restaurant's drinks program, an Asian-inspired list of beer, Japanese whisky, and shaved-ice cocktails.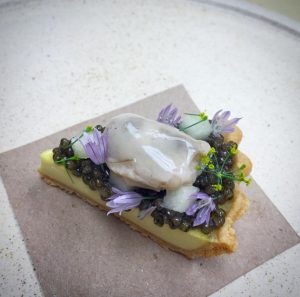 The Bellemore
Chef Jimmy Papadopoulos will helm the kitchen at this West Loop eatery, which will open its doors later this fall. The goal? To redefine the category of New American classic cuisine, an effort Papadopoulos plans to carry out with cleverly composed plates like oyster pie (a shell of oyster custard that's topped with Ossetra caviar, apple, lemon, crème fraîche, and a single Beausoleil oyster) and a spin on shrimp and grits (with Illinois sweet corn and a smoky sauce of dried shrimp, chiles, and country ham).