COMEDY
Improv, Sketch, and Stand-Up — A Decades-Long Evolution of Chicago Comedy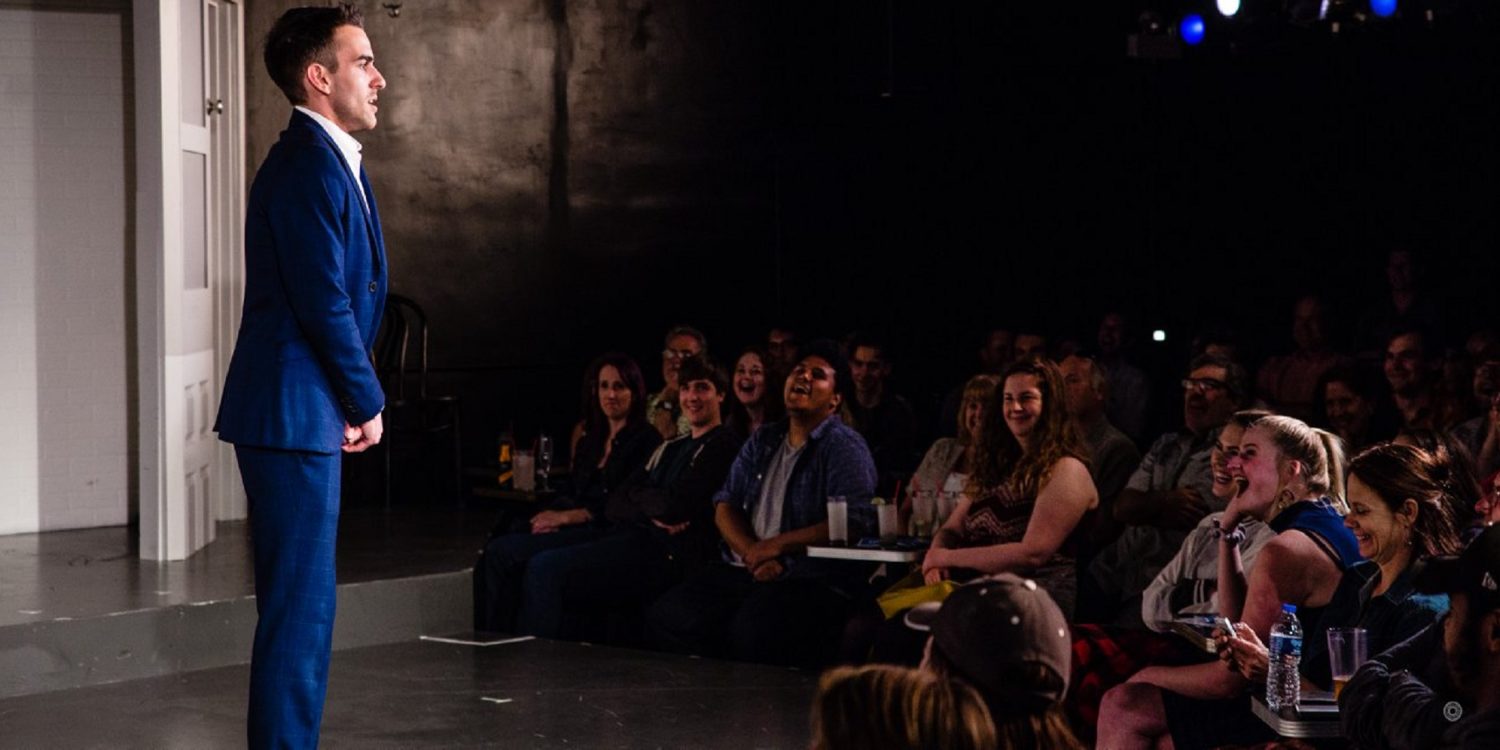 When Texas native Corey Wood decided to pursue a career in comedy, Chicago was the first city he considered. "I had heard from a lot of my favorite comics that it is the best place to grow as a comedian," he says. "I looked into the scene here and realized you could do up to 20 mics in a week — and from then on, I was set on coming here."
Kelly Leonard, the Executive Director of Insights and Applied Improvisation for The Second City, shares a similar viewpoint — only his took form more than 30 years ago. "Growing up, my curfew on Saturday nights was when Saturday Night Live ended. Comedy was all around me, so I was always interested in it — but going to see The Second City when I was 16 years old sealed the deal," he recalls. "They swore, smoked on stage, and seemed to see the world as I saw it: as one giant, beautiful mess."
Corey and Kelly are just a few of those who call Chicago home while exploring a career in comedy — a wave that dates all the way back to the 1930s. It was then that a woman named Viola Spolin, a social worker at the Jane Addams Hull House on the city's South Side, was working to assimilate immigrant children who came into her care. To do so, she developed an array of games and exercises. "A lot of them were in gibberish because the kids didn't always share the same language — but all of the activities were centered around the goal of getting them to collaborate and communicate in any way they could," notes Kelly.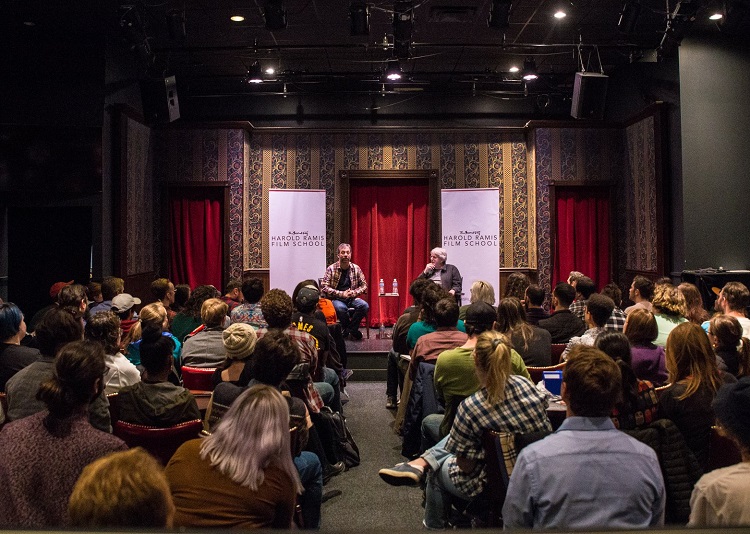 The Second City
Viola's son, Paul Sills, was studying at the University of Chicago at the time and began to show some of these games to his friends. Soon enough, they formed the Compass Players, the first improvisational theater in America — and just four years later, in 1959, they started The Second City. Since then, it has served as a launchpad for some of the country's most lauded comics, from John Belushi and Steve Carell to Tina Fey and Rachel Dratch.
At the time of The Second City's founding, Kelly notes, nothing like it existed. "If you look at Chicago theater back then, there was no such thing as storefront theater — maybe just third-rate touring shows," he says. An opening cast included the likes of Barbara Harris and Alan Arkin, personalities who quickly progressed to Broadway. It was a consistent trajectory that helped to garner the theater the same reputation it holds today. "People knew that by coming to see a show here, they would see the stars of tomorrow," notes Kelly.
As pioneers of the field, the venue held carte blanche when it came to process — and theirs involved heavy amounts of improv training that performers would use as a technique to write collaboratively to create sketch comedy. To this day, the team maintains that approach for the majority of its shows — though there has inevitably been some evolution throughout the decades.
While most shows began as 10- to 15-minute-long spectacles, modern times have seen them whittled down to the two- to five-minute category — a choice that comes down to shortened attention spans, yes, but also, as Kelly points out, to the influx of information available today.
"Because of the Internet, among other things, people have access to more information, and we  can get to the crux of scenes more quickly," he says. "Sometimes, the way you walk on stage can indicate exactly who you are and where you are, and that can be enough."
The audience has changed, too. While The Second City's biggest fans were once a predominantly white, affluent cohort stemming from the University of Chicago, it now entertains visitors from all walks of life. "Now you come here and there are people from around the world, and they understand what an elite in Washington might be like compared to someone on the South Side of Chicago compared to a rural farmer," he says. "Even if they haven't encountered it firsthand, they have a shorthand stereotype that we can use to craft a comedy piece."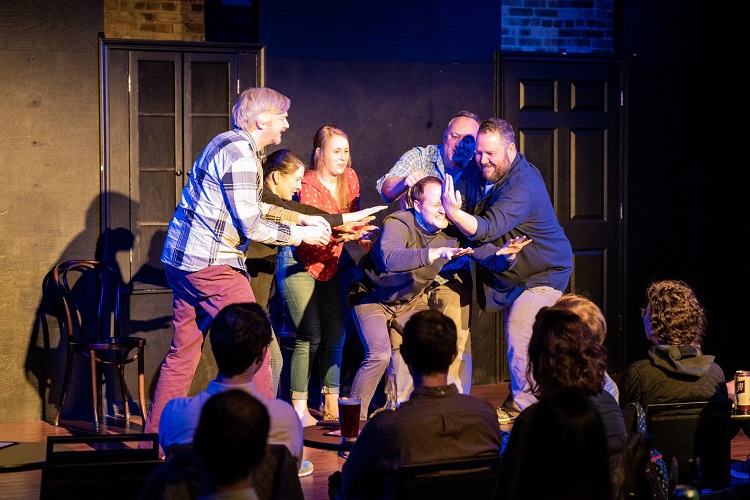 iO Chicago
While The Second City was refining the practice of shorter scenes, long-form improvisation became the focus for another one of the city's premier theaters: iO. "When we started in 1982, the mission was to change the face of improvisational comedy," notes iO founder and director Charna Halpern, who brought in director Del Close to create their own specialized programming. Today, comedians head to iO for training in Del's heralded Harold form, a collage of connected scenes that call back certain narratives throughout the show, which can last between 25 and 40 minutes long.
Quick to follow was the arrival of several more comedy hubs — the Annoyance Theatre, ComedySportz, and The Factory Theater — all of which offered their own versions of improv training and shows. In the 1980s, long-form practices were beginning to take shape more and more in the city (manifested by groups like Jazz Freddy), and by the mid-'90s, groups defined by minority status were popping up with Virgin Daiquiri, Salsation, and GayCo.
"You started to feel and see these empowered voices that weren't really present in mainstream comedy," says Kelly, who notes that the advent of such troupes served as an opportunity for The Second City and other theaters to round out their talent. "Our shows were becoming more representative of the America that we live in versus the America that one percent of us live in."
And while the city's collaborative comedy world continues to thrive, Kelly notes that the town's stand-up scene is as alive as he's ever seen it. "When I was coming up here, stand-up was not a thing in Chicago — the places stand-up comics would want to go were New York, Boston, Los Angeles, and San Francisco — but not Chicago."
Things started to take a turn in the late '90s — just one example being Midnight Bible School, a Saturday night show created by comedian Matt Dwyer. Upon a recent reflection of the show's talent, Kelly and Matt recalled Sarah Silverman, Zach Galifianakis, and Mike Birbiglia, to name a few of the acts.
That scene continues to soar today, as proven by open mics popping up in the city like never before.
"Chicago has great public transit, which makes it easy to go to multiple mics in a day — and it's also a giant city but more affordable to live in than New York or Los Angeles," says Corey. More historically speaking? "The Second City and iO have had a lot of big names come out of there, and comedy nerds would hear about all these talents coming from Chicago and would want to follow in their footsteps."
It's the reason Kelly and so many others continue to credit Chicago as the incubator for comedians from coast to coast. "In New York or Los Angeles, when you get someone good on your stage, you don't want to give up that slot for someone else — so they end up staying there for 15 years," he says, recalling when Tina Fey left his cast for Saturday Night Live. "She made way for the next person, and that's what has always happened — we're forced to innovate because at some point, they're going to leave and want to commercialize their work."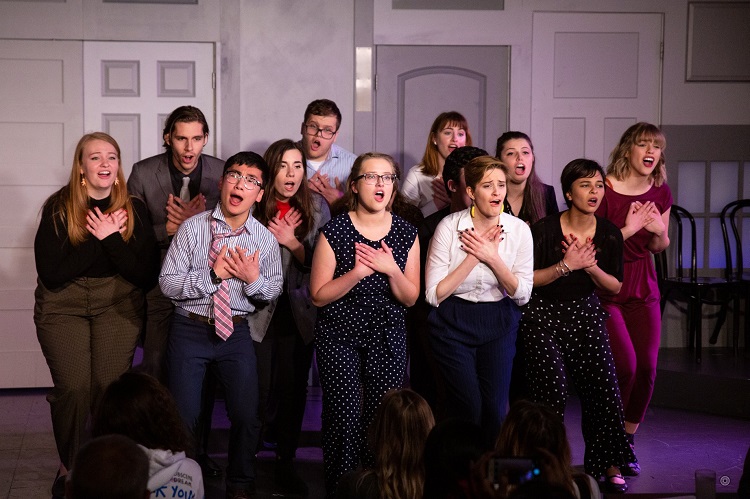 Comedy Studies
The fact that Columbia College now has its very own Comedy Studies program — a semester that offers training in everything from musical improv to theatrical comedy — only helps matters when it comes to the city's avenues for laughs. "Younger generations now have access to learn across a variety of forms, so we're seeing performers today with expertise in music, performance, and stand-up," says Kelly. "The formats and delivery systems are more diverse than ever."
Those strides are a hopeful sign for Kelly and those who have seen the industry evolve over the decades — even if newcomers to the scene don't end up pursuing the field on a professional level. "Comedy, at its core, shows people how to create together, collaborate, and empathize," he says. "Wouldn't the rest of the world benefit from this?"
Want to find the best things to do in Chicago?
Check out our weekly-updated event calendar!