With Chicago temperatures dipping quickly, there's never been a better time to heat things up with a night on the dance floor. Couple that excuse with holiday parties (i.e., holiday pounds), and consider it settled: there's reason now more than ever to grab a group, buy a round, request the must-have tracks, and start moving. From the '70s-inspired nightclub to the neighborhood tap with a party in the back, here are the city's best places to boogie now.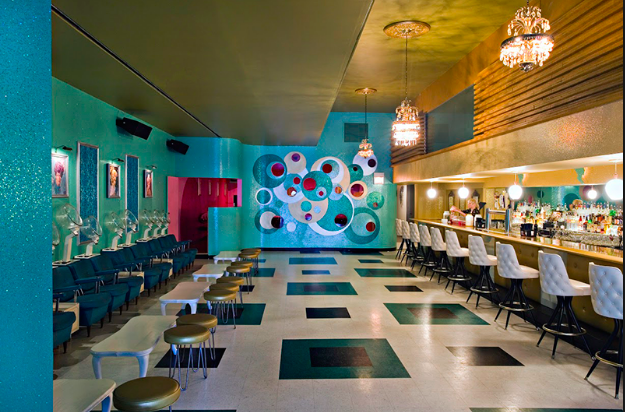 Beauty Bar
The name says it all at this West Town bar, where manicures are served with a menu of specialty martinis until midnight on the regular. Couple that service with some of the city's best dancing, and revved up revelers can be assured they've come to the right place. A series of themed parties—from Another '90s Party and Champagne Retro (an ode to all things 1980s) to a very funk-tastic Motown Party—means that this hangout packs in a little something for everyone in the posse.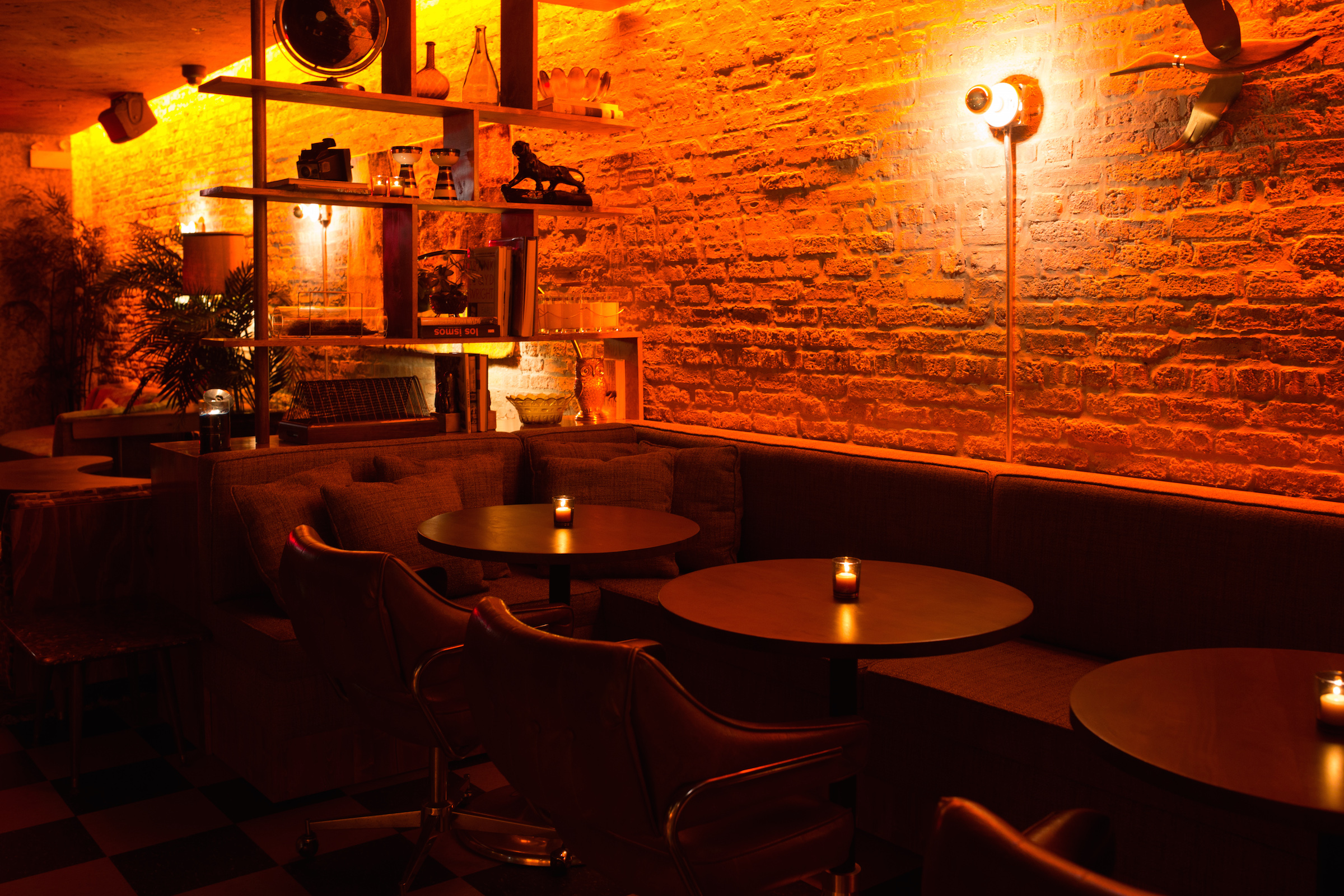 Sandy Noto
The recent Chicago arrival of this dance destination brought with it the same intrigue it offers its hip clientele in New York City and Los Angeles. Step through a barber shop and check in with a doorman before entering the swanky, '70s rec room-inspired space where revamped cocktails like cold brew Negronis and amaro-laced highballs await. Expect hip-hop beats, house party vibes, and a crowd-pleasing evening all around.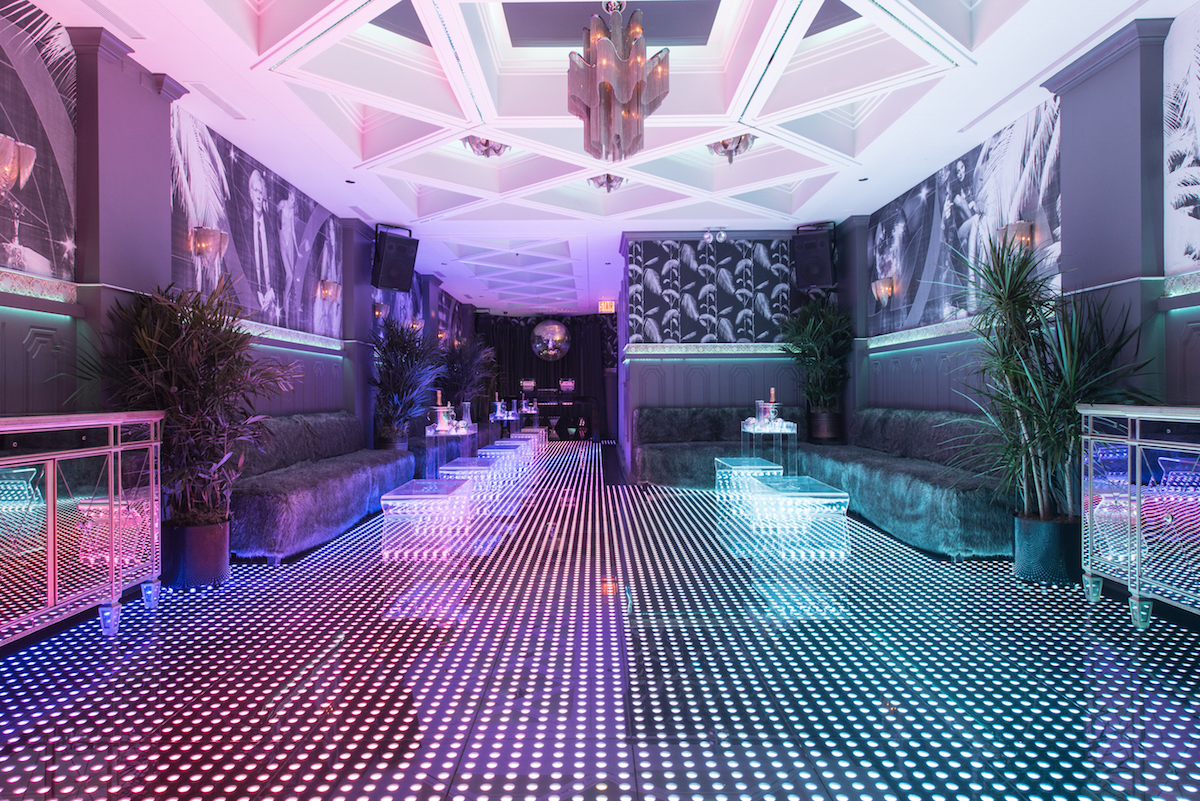 Kohl Murdock
'70s fanatics will be in good company at this River North nightclub, where retro wallpaper, a wall-to-wall LED dance floor, ornate mirrored ceilings, and multiple giant disco balls complete the space. Naturally, those throwback vibes inform the rest of the experience, too, from the tunes (think Donna Summer, ABBA, and Michael Jackson) to the tipples (e.g., the Frozen Pornstar, with vodka cuvée, passion fruit, vanilla, and bubbles in a disco ball cup).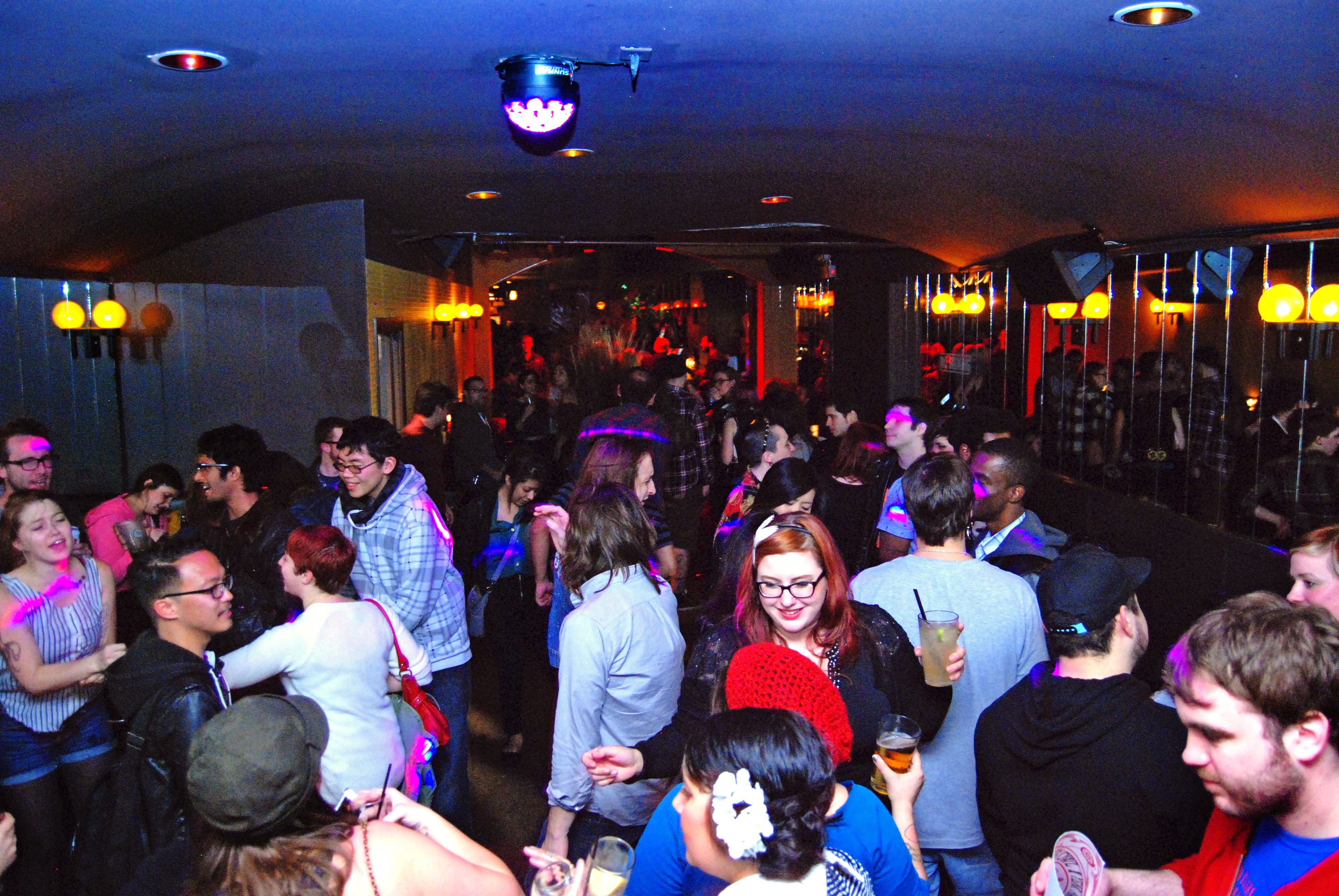 The Owl
Those on the lookout for a late-night spot can find it at this Logan Square hangout, where the party goes until 4 a.m. every night of the week—and 5 a.m. on Saturdays. A jukebox houses a range of artists (from Queen and A Tribe Called Quest to Carly Rae Jepsen and LCD Soundsystem) that make up the ultimate score for lively dance gatherings that go well into the wee hours.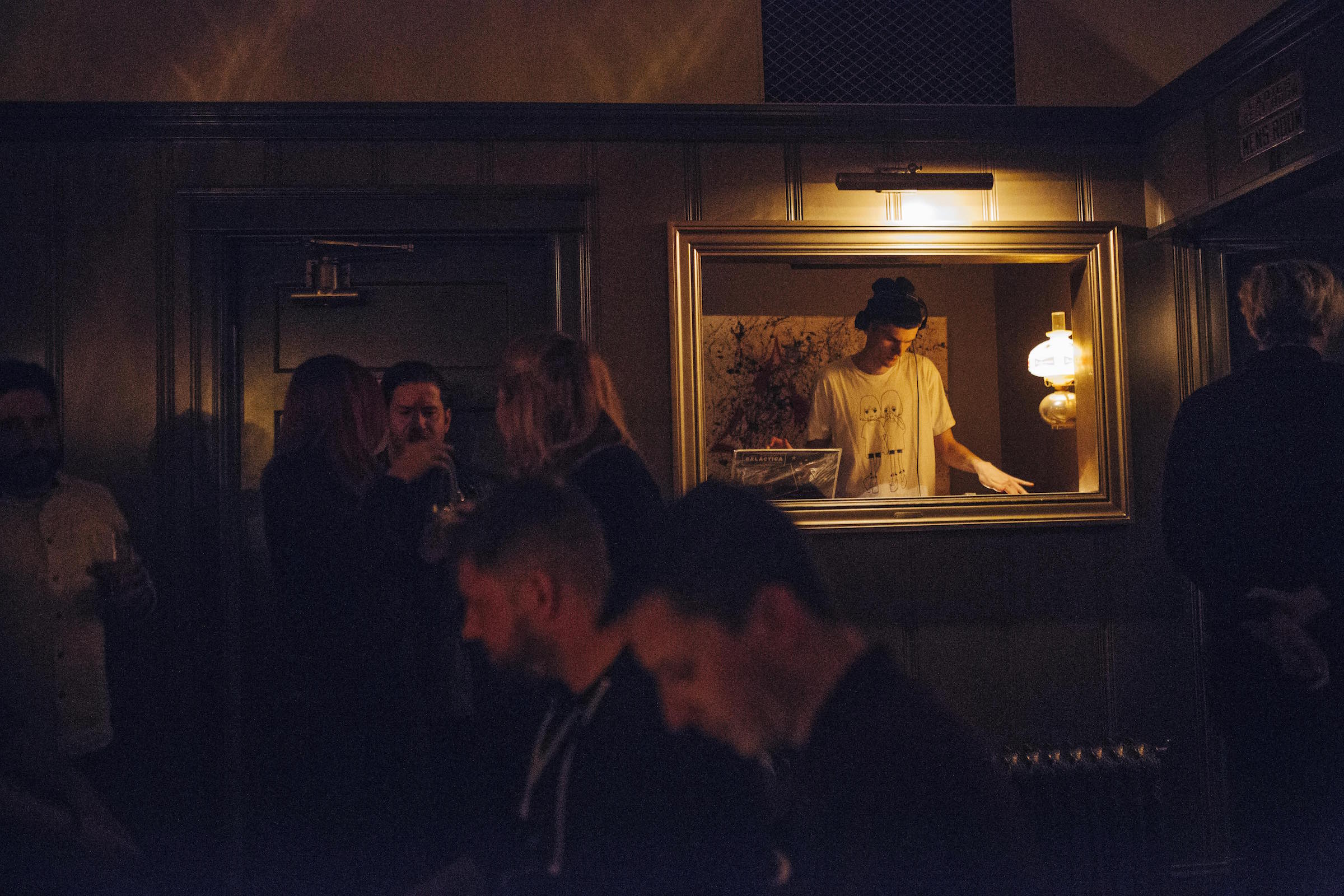 Jim Vondruska
The team behind this neighborhood bar did away with the pool table in the back room as soon as they acquired it, making way for one of the area's hippest—and most frequented—dance floors. Credit that popularity to a rotating lineup of resident DJs, a solid cocktail program from Elizabeth Mickiewicz (featuring more than a dozen thoughtfully crafted options), and the bar's innate ability to play to neighborhood tap patrons and dance floor enthusiasts alike. Music is so worthy here, it's even on display—each DJ sits behind a window outlined by a frame and aglow with a picture light, mimicking a piece of showcased art.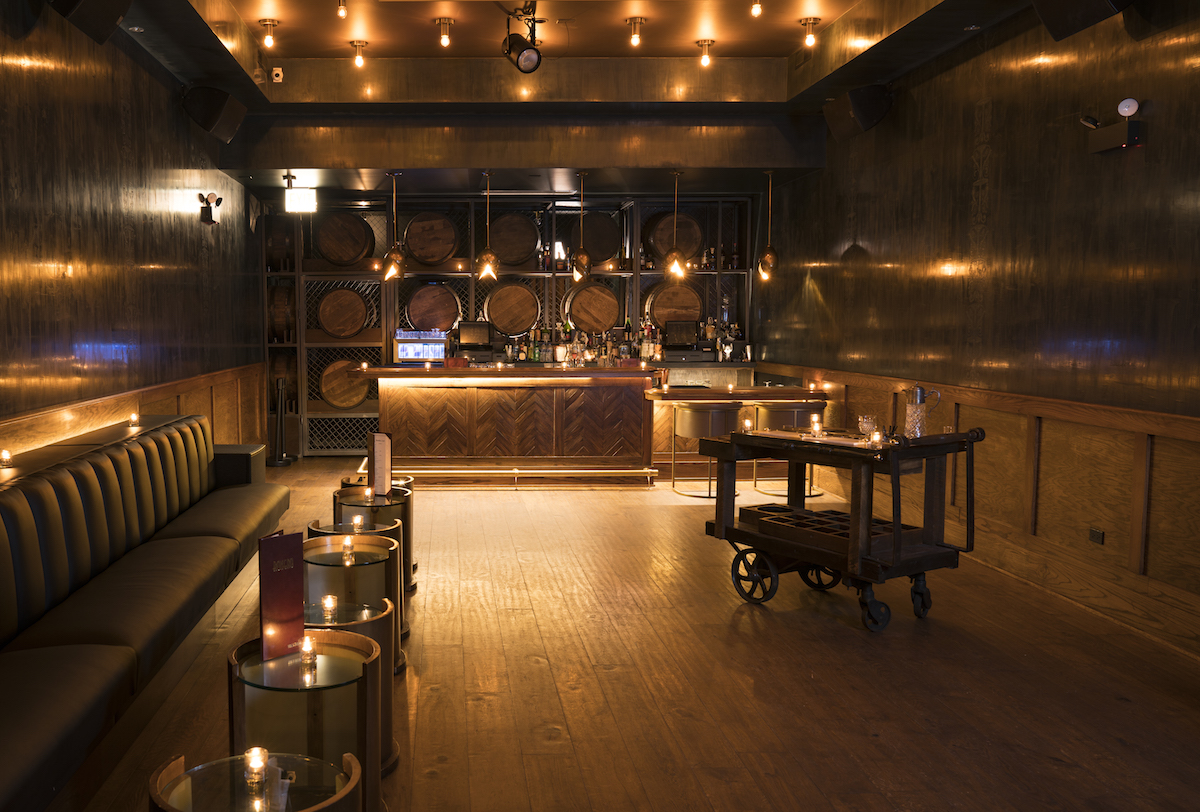 Esco Bar
Guests saunter through velvet curtains, wooden rum barrels, and rustic caging to access this clandestine dance spot, which is an ode to Castillo San Filipe de Barajas in Cartagena, Colombia—where owner Nils Westlind grew up. Once inside, it's all about Latin-inspired libations, tropical vibes, and music provided by a medley of live performers, from conga players and three-piece bands to regularly visiting DJs.
The team at this bi-level bar caters to dance floor fans in a handful of ways, from securing some of the city's best DJs for hours-long sets to offering bottled cocktails for easy grooving. If a break from all the moving beckons, head upstairs to the Heavy Feather, where '70s-inspired décor, tracks, and drams offer a chill change of scenery.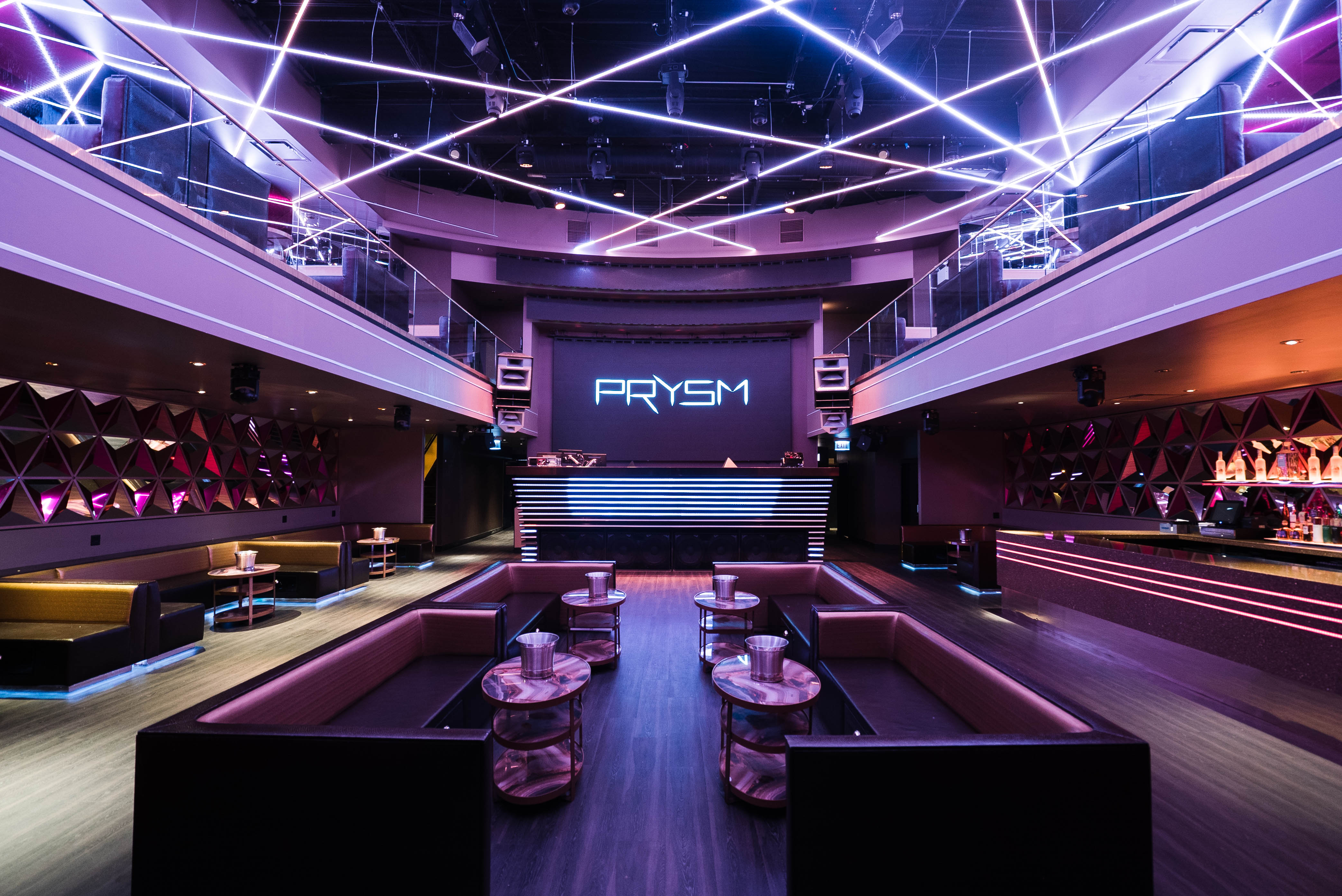 PRYSM Nightclub
There's something going on nearly every night of the week at this Lincoln Park hotspot, where two floors, three fully equipped bars, a first-class DJ booth, a two-story LED wall, and a VIP Suite greet party-goers. Detour Fridays welcome music artists from around the globe (think The Chainsmokers and Tiësto) to host their own night of song mixes amidst falling confetti and lighting effects, F.A.M.E. (Fashion/Art/Music/Entertainment) Saturdays feature local performers and entertainers for memorable shows, and Industry Mondays have restaurant and bar professionals covered with a night honoring their own.