LOCAL LIFESTYLE
5 Unique Chicago Event Spaces to Throw the Party of Your Dreams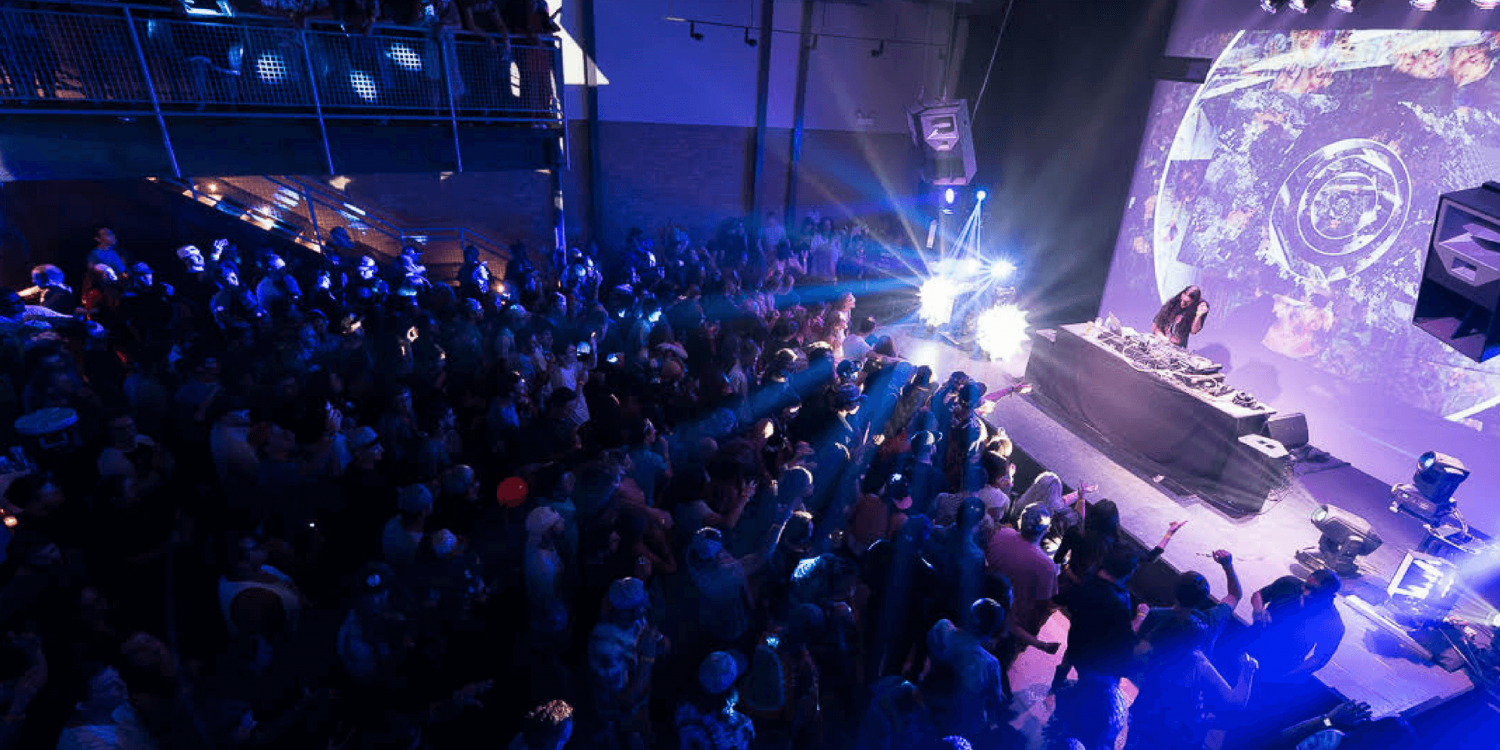 From pop-up dinners to weddings and birthday parties, there's always a reason to celebrate in a city like Chicago. Thankfully, there are now several showstopping, unique spaces that will make the occasion one to remember.
From a butcher shop-meets-bash locale in Bucktown to a garage-turned-gathering spot in Edgewater, here are five private event spaces worth booking stat.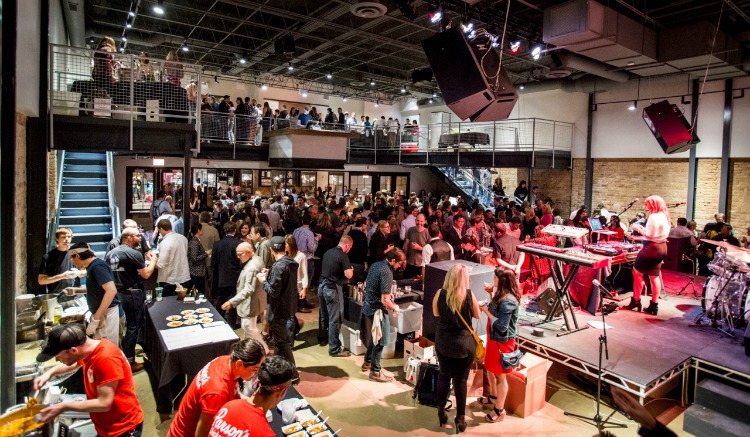 Chop Shop
A quick look inside this venue reveals a restaurant and a full-service butcher shop, but a few steps farther leads guests to a 6,000-square-foot space ready to host upwards of 500 people.
The onsite eatery means thoughtful bites are in store, including several prime meats, homemade pastas, and one highly acclaimed, award-winning Butcher's Burger. A mezzanine level, modular staging, and built-in audio and visual amenities make for a medley of activations — in the past few months alone, they've hosted four sold-out Lollapalooza aftershows, a full-building buyout from the Alzheimer''s Association, and a private performance by Common.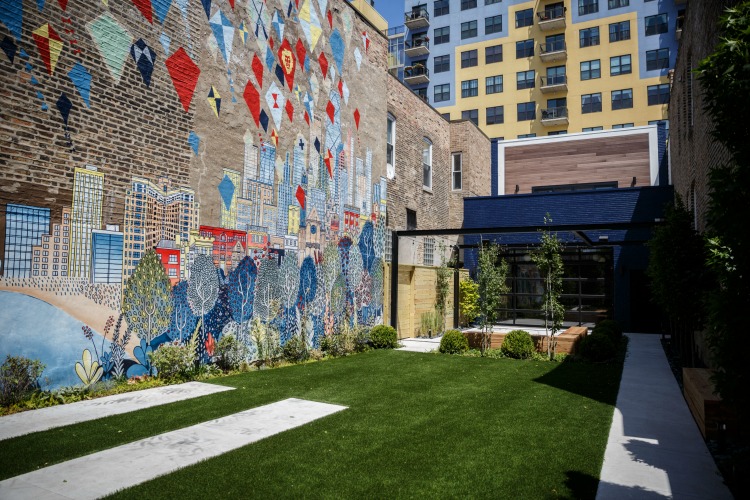 The Lytle House
Inspired to create a space that makes planning a celebration easy, wedding photographers Michelle and Robyn Lytle landed on this charming gathering place, where detail is paramount. Specifics include a vibrant outdoor mural and a hidden plaque with the words "you and me."
Visitors can instantly get a sense of the building's past as an auto garage, thanks to stained concrete floors, exposed original brick, and a large glass garage door (which is manually cranked open during most events). A private courtyard invites guests outside for sunshine and food truck bites, which can be enjoyed on any of the gorgeous furniture — custom designed by the owners and included in each rental.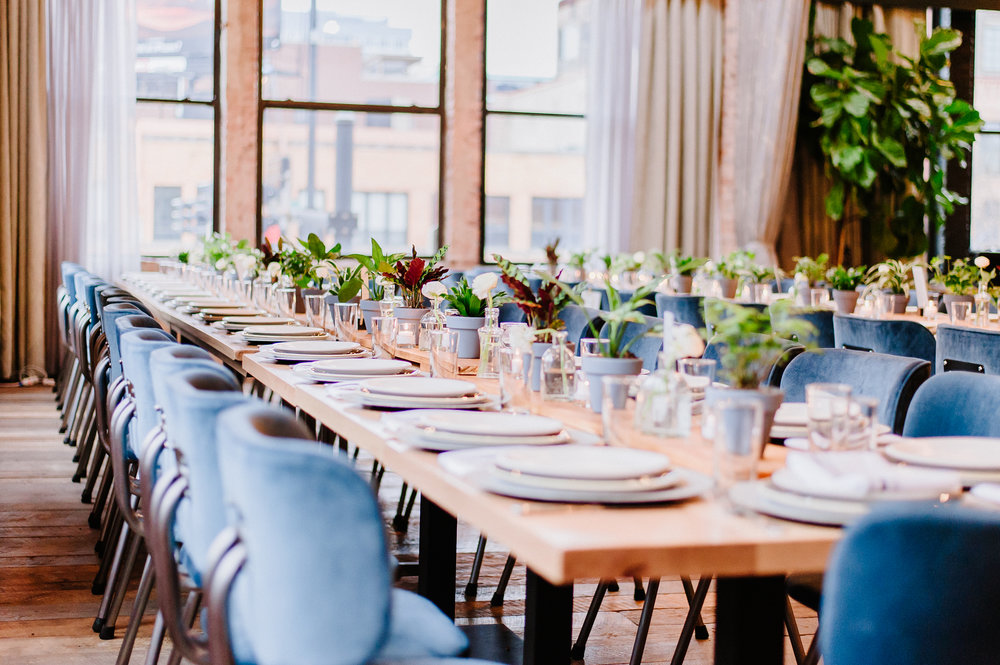 The Herbarium
Executive Chef Dan Snowden oversees the kitchen at this West Loop event space, which is located directly above Bad Hunter (a favorite dining destination for Snowden's veg-centric plates, such as grilled carrot tartine or pecan pate and trumpet mushroom banh mi). As such, expect to be well fed with an array of crowd-pleasing, seasonal options, including impressive desserts from Pastry Chef Emily Spurlin and cocktails from the restaurant's bar team.
Add to that lineup the looks of the loft-style space — exposed brick, oak tables, and loads of natural light — and it's easy to see why this venue is a favorite for everything from weddings and rehearsals to holiday parties and all-day conferences.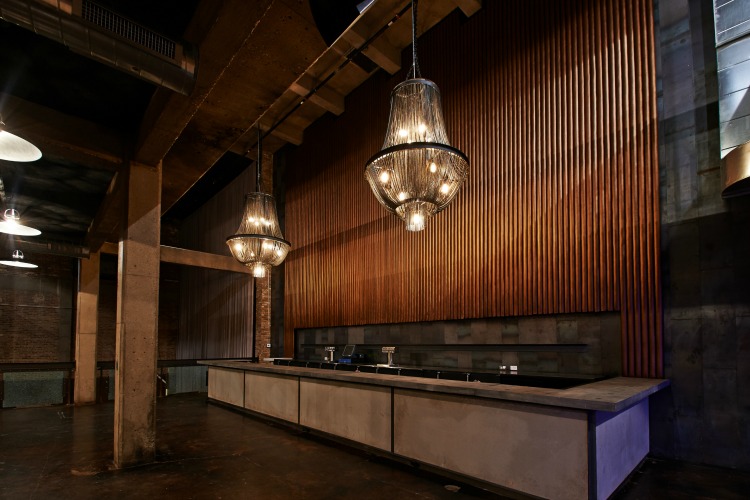 Morgan MFG
Throw the grandest of parties at this 32,000-square-foot space, which is housed in a completely renovated, pre-Chicago Fire building (case in point: One of the big-time bashes on the horizon is the Meals on Wheels Celebrity Chef Ball on November 9).
For smaller parties, choose from four separate entertaining areas — each of which has its own party perks: the Skylight (with a 23-foot built-in bar and six pitched skylights), the Concrete (with a sunken dance floor and nightclub-quality sound system), the Mezzanine (with a bird's nest DJ booth and skyline views), and the Feature Staircase (with customizable LED lighting and access to the Mezzanine).
The sprawling, chandelier-clad bathrooms are a draw, too — so much so that they're in the running for a spot in Cintas' America's Best Restroom competition.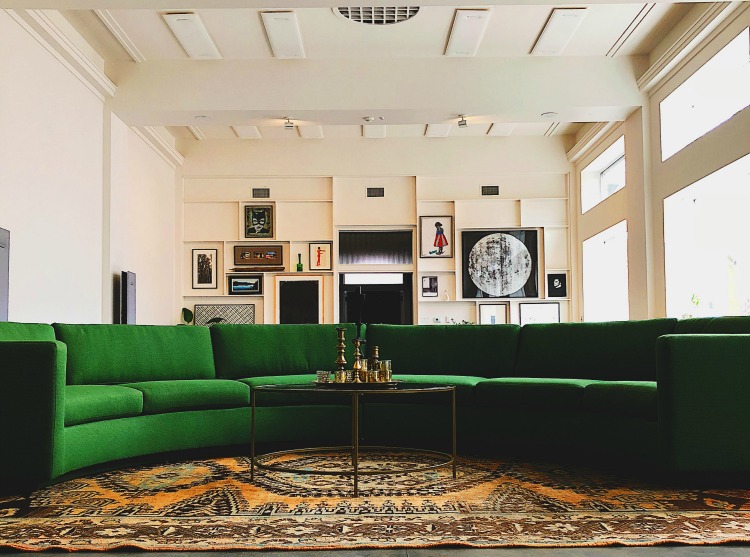 The Mitz
Originally known as the Lincoln Street Bath House, this modern-day event space is one of just three former municipal bath houses still standing in Chicago. Its intimate environs are a big draw (it can host up to 40 people seated), along with its state-of-the-art commercial kitchen, 16-foot ceilings, and serious sound system (complete with Snowsound® Acoustic Panels).
It has welcomed a handful of exciting events as a result — primarily chef tastings for local restaurateurs and big-time liquor brands.
Want more? Follow us on Instagram and Facebook for ticket giveaways and more of the best happenings around Chicago.