New Year's Eve comes but once a year, which means there's more reason than ever to indulge in copious amounts of confetti and caviar, overflowing Champagne, decadent attire, and your best stab at Auld Lang Syne. In the interest of going big this year, pack a bag and hit the town—or skip town altogether—with a staycation or getaway that will kick off 2018 on the highest note yet. From a luxury retreat in Aspen to some local R&R on the Mag Mile, here are the best ways to celebrate the year ahead.
Those looking to book a December 31 stay at this Kansas City property have impeccable timing—a recent round of renovations concludes this month, meaning New Year's visitors will be among the first to experience the hotel's new look. That entails 132 modern guest rooms, nine suites, and stylishly outfitted common areas that were created for an experience that is authentically local and teeming with Midwestern hospitality. Upon arrival, be sure to snag a seat at the Parker, the hotel's brand-new restaurant featuring a medley of craft cocktails and New American classics from chef Kevin Nicholls.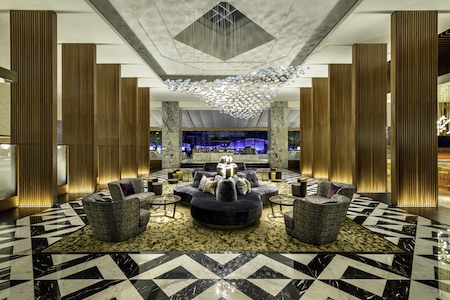 The Ritz-Carlton Chicago
This luxury hotel underwent a redesign just this summer, resulting in 434 guest rooms complete with city views, updated furnishings, and plenty of modern elegance. Groups and families can look into the hotel's collection of larger accommodations, including the Navy Pier suite, which houses two bedrooms, boasts views of Lake Michigan and Navy Pier, and offers Club Lounge access (think meals, snacks, and drinks around the clock). Ring in 2018 at Torali Italian-Steak, an onsite favorite for surf and turf, and keep the party going with Champagne, bites, and a fireworks display at Navy Pier. Come morning, be sure to visit the spa, where a menu of treatments range from stone massages and facials to body polishes and pedis.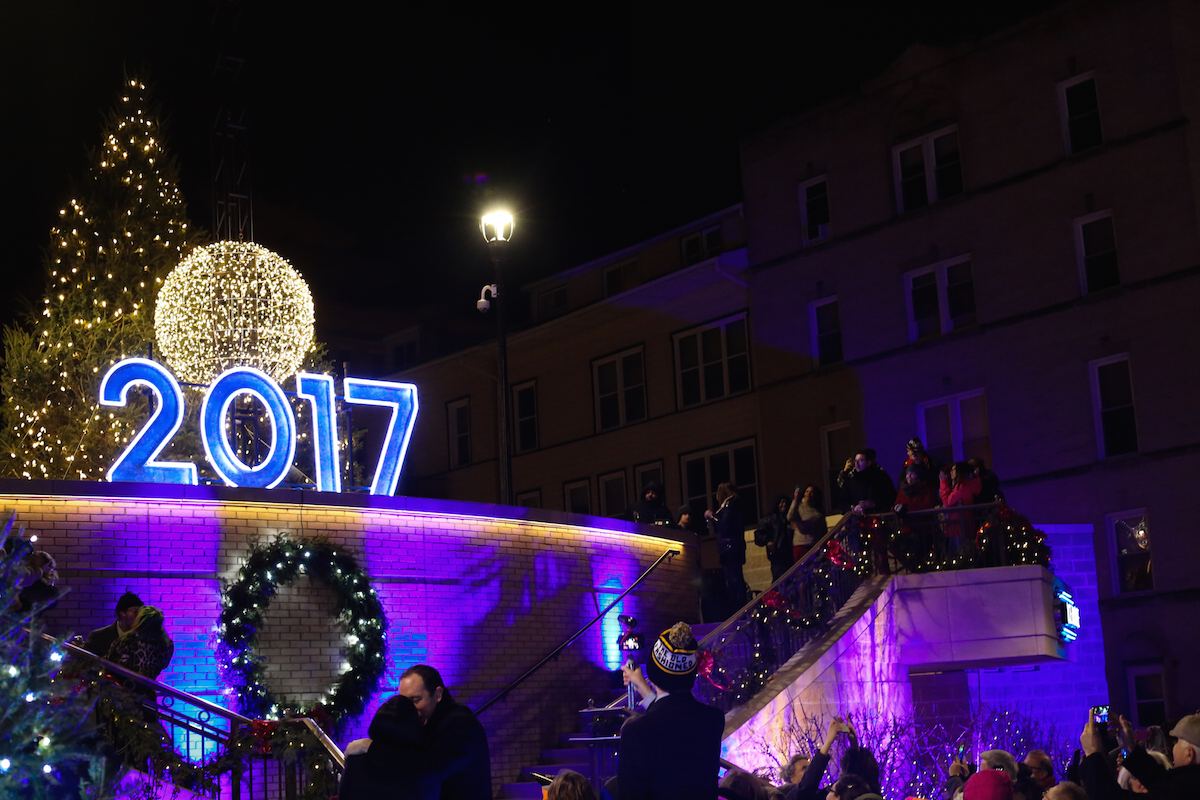 The Edgewater Madison
This hotel is the only one with a AAA Four Diamond Rating in Madison, making it a Midwest favorite for savvy, sophisticated travelers nationwide. Credit that to 202 rooms with unbeatable lakefront views. a 500-square-foot spa (don't miss a massage here), and four dining outlets—not to mention some serious seasonal programming. They're going big this month with Destination New Year's Eve, a night of music, dancing, and Brazilian bites and sips that are all an ode to Rio de Janeiro's Réveillon celebration. Be sure to catch the ball drop at midnight—and a trip to the onsite ice rink the next day.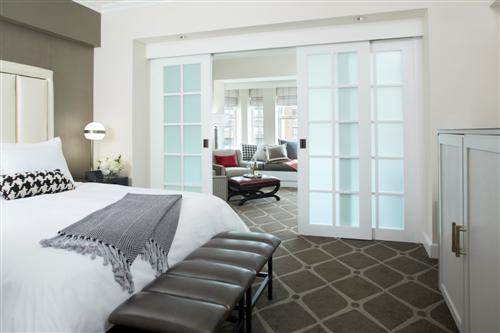 Hotel Commonwealth
There may be a few months left until baseball season, but there's no shortage of things to do at this urban luxe property, which sits across the street from Boston's beloved Fenway Park. Opt for a suite, of which there are many fun ones: The Loft, inspired by the industrial chic of an artist's atelier; the Terrier Suite, dedicated to the Boston University Terriers; and the Rathskeller Suite, which pays homage to the legendary underground music venue. When hunger strikes, head downstairs to Island Creek Oyster Bar for expertly sourced mollusks and go-to plates, like the oyster slider and lobster roll, before trying gussied up classic cocktails at the Hawthorne (don't miss the Bitter Mai Tai).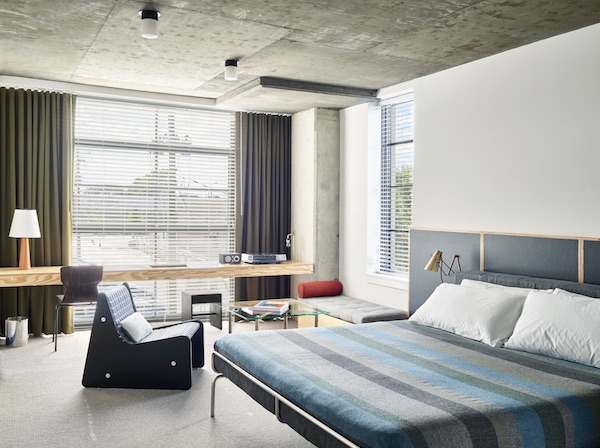 Spencer Lowell
Combine a hip Portland-based brand with a buzzy neighborhood and dynamite eats from local chef Jason Vincent, and it's no wonder this West Loop property has been bustling ever since it opened doors this summer. Midwestern craftsmanship meets utilitarian design in each of the rooms, and folks needn't go far for a well-rounded evening experience: The rooftop offers panoramic views of the city's skyline, while guests can check out flavor-packed, New American fare at City Mouse on the lobby level.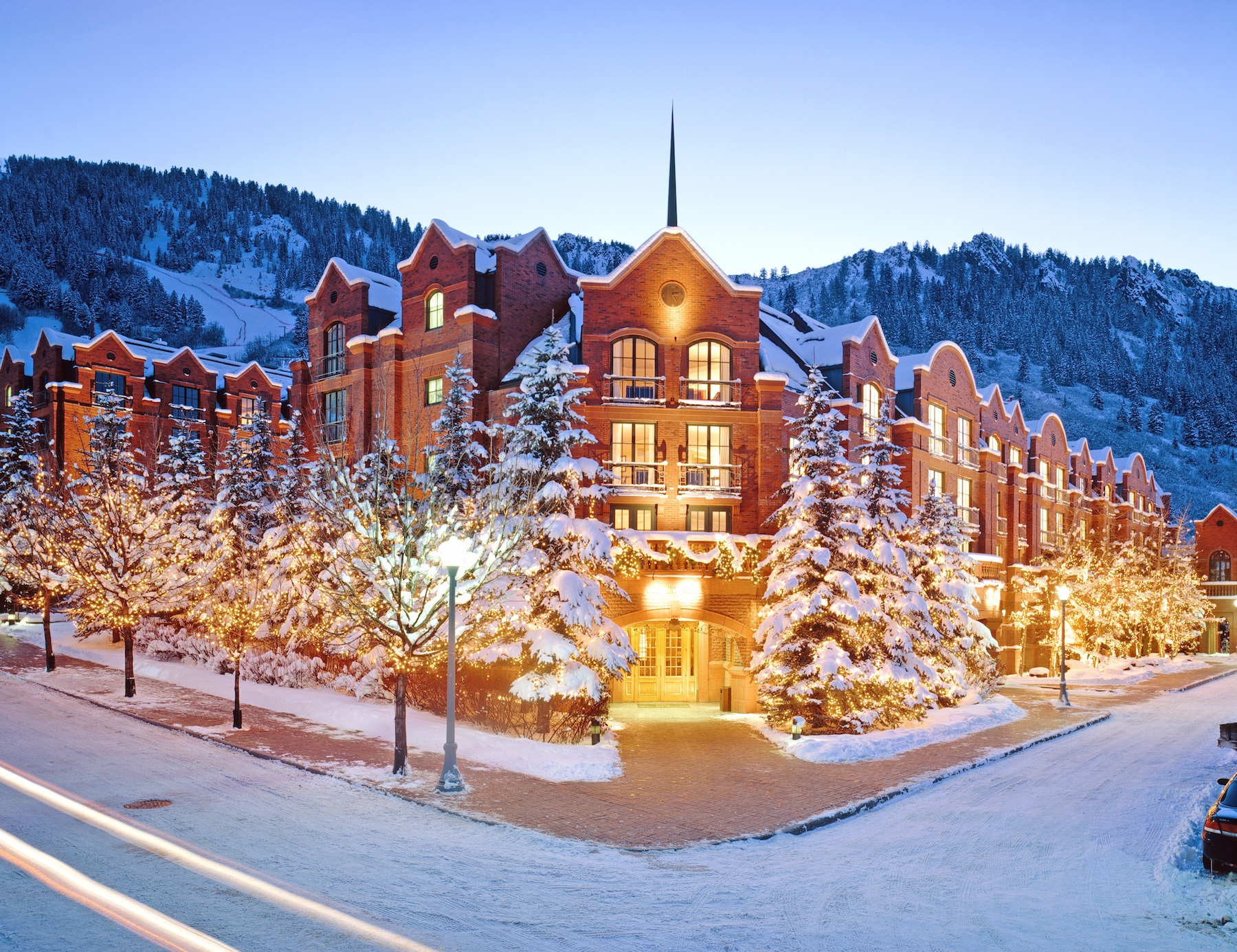 The St. Regis Aspen
If there's one place that knows how to embrace the winter in style, it's Aspen. Couple that with an over-the-top property that recently underwent a $40 million renovation, and it's likely to be a New Year's Eve to remember. The team here ensures it will be so, thanks to a special dinner at The Velvet Buck, a DJ performance, cocktail service, and a Champagne toast at Mountain Social, and, to cap off everything, a fireworks display in the courtyard. It only gets better with a visit to the award-winning spa the next day, followed by a buffet brunch for good measure.
Ring in the New Year at this Mag Mile property, where stunning views of some of Chicago's best assets (think Michigan Avenue and the Water Tower) await at NoMI Restaurant. Special menus are on offer for the eve, featuring Instagram-worthy desserts from Jean Banchet-nominated Pastry Chef Greg Mosko, wine pairings from Sommelier Jillian Riley, and plenty of Champagne toasts. Wait until January 1 to hit the gym, which also houses a pool and luxe spa for hotel guests.
It's easy to swoon at the sight of this Mag Mile property alone, thanks to the ornate holiday décor and a fleet of hospitality professionals that is at the ready to welcome visitors from around the world. More than 330 guest rooms and suites were renovated last year, meaning a stay here feels as modern as it does rooted in classic luxury (Craving sushi? Champagne? Order it digitally right from your house phone). That extravagant experience is only amplified come December 31, when a black tie optional evening includes a live band, dancing, a five-course dinner, and a balloon drop at midnight.