EVERGREEN
How To Start a Meditation Practice in 2019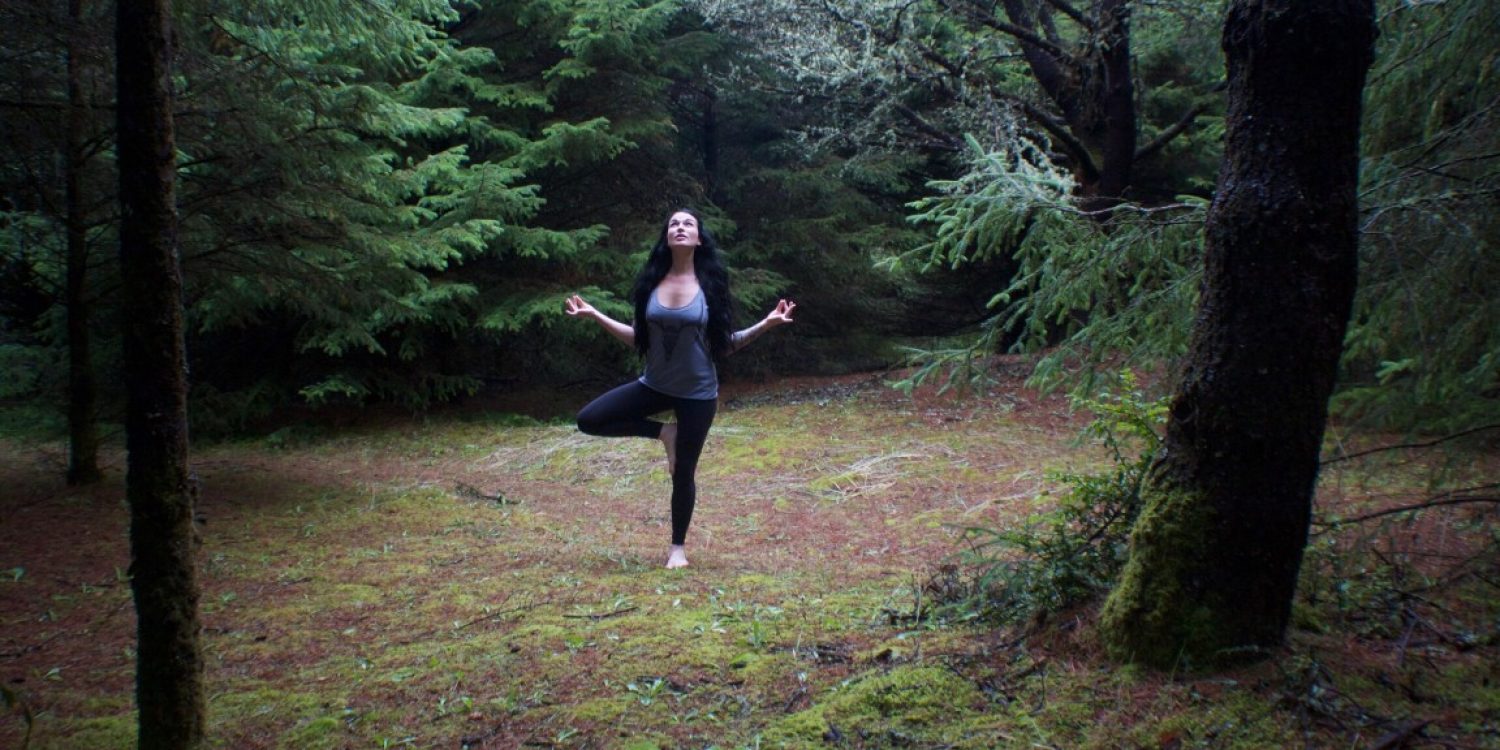 Is your New Year's resolution to start a meditation practice? In 2019, you can make it happen.
The easiest way to kickstart your practice, and make a commitment to your resolution, is signing up for a meditation class. But for beginners and even seasoned meditators, an in-person class can seem totally daunting: What if your leg falls asleep? What if your mind is chock-full of spinning thoughts? What if (oh the horror) you have to go to the bathroom during a lengthy meditation session, in a room full of people?
Don't worry! We've got you covered. We chatted with Kelly Ryan, founder of Anchor Meditation studio in San Francisco, to get her expert advice on how to kick off your practice and make the most of your meditation class.

Start your New Year's resolution with a meditation class
Kelly knows her stuff not only because of her role at Anchor Meditation, but because her own practice started with a few life-altering in-person meditation classes. (Ready to find one of your own? Check here!)
"Two years ago, I went on a week-long retreat where they offered meditation classes every day," she says. "I learned a lot, and I was relaxed enough to have a really impactful experience meditating. After that, I made a commitment to meditate every day when I got home."
She started meditating for five to 20 minutes a day, and the positive changes were instantaneous: better sleep, better connections with other people, and improvements across the board for her physical health. As her journey continued, she started craving more connection and education.
"I really wanted a community and I wanted a teacher I could learn from and ask questions," says Kelly. She founded Anchor Meditation to give others that experience.
"Teachers will always give you guidance on your practice and a suggestion of how to bring your practice home," says Kelly. "When you're at Anchor, you have the benefits of sitting with other people and sharing other people's energy and community, and the motivation to bring your practice home and make it part of your everyday life."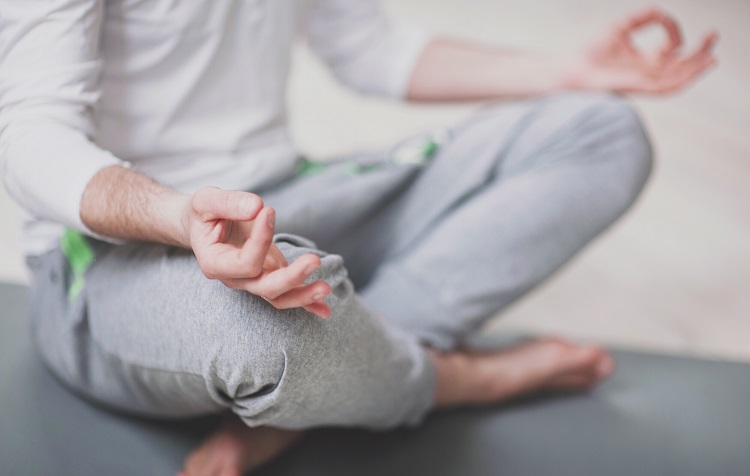 5 tips to start your meditation practice
Do it first thing in the morning: "Even if it's just five minutes, I think consistency is very important," says Kelly. She recommends the handy acronym RPM to remember your AM practice: rise, pee, and meditate.
Make space: "I am a strong believer in dedicating some space in your home," says Kelly. "I created a little table with things that I love: a cushion, a candle, and some inspirational quotes." Even if it's just putting your yoga mat in the same spot every morning, having a consistent setting can help cement your meditation rituals.
Set an intention: "Before I begin meditating, I set an intention of how I want to feel that day," says Kelly. "If I want to feel ease and joy, I can be breathing in ease and joy while I'm meditating."
Focus on the benefits: "Ask yourself how you're feeling and what has shifted for you today. Start noticing those positive effects from meditation," says Kelly. "The more you can establish the connection between meditation and beginning to feel better, the easier it is to practice each day."
Have a lot of self-compassion: "Know that you're trying something new and give yourself praise for making the commitment to explore this practice and do it in a self-loving way," says Kelly. Don't beat yourself up if you miss a few days or if your mind is busy while you meditate. "That's why they call it a practice," says Kelly. "Just come back to your meditation and do it without judgment."
Say goodbye to these common misconceptions about meditation
You don't have to sit still: "I think a lot of people are nervous about their ability to sit still, and I really don't think it matters if you sit still or not," says Kelly. "People should be comfortable when they're meditating because it increases the chances that you'll do it again."
There's no wrong way to meditate: "A lot of people are afraid of doing it wrong, and there is no wrong way to meditate," says Kelly. "We have between 50,000 and 80,000 thoughts a day, so you're not going to stop your thoughts." She recommends treating meditation as a time to notice your thoughts and to come back to your anchor. A sound, an image, or a mantra can help you feel clearer and more present during meditation.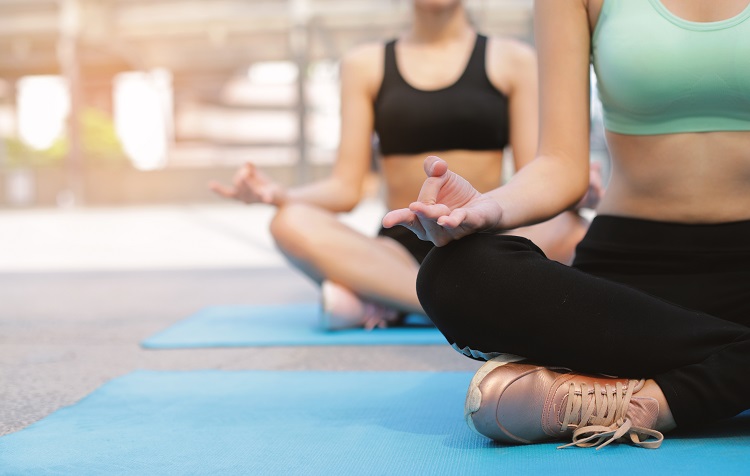 Q&A: Expert advice for your first meditation class
What if you have to get up during the class?
So your foot has fallen asleep or you need to run to the bathroom, but you're in a room full of completely still fellow meditators. What should you do next?
"Honor yourself and listen to your body," says Kelly. "If you have to stand up or go to the bathroom or anything, you're welcome to do so in a way that minimizes any disruption to other people's experiences."
Is there a dress code?
"You can really wear anything. You can come in your workout clothes, you can come in your work clothes," says Kelly. If you're wearing a dress or skirt and feel uncomfortable sitting on the floor, most studios offer blankets and chairs. The only must-have item Kelly recommends is a pair of socks, since most studios are shoe-free zones.
How do you find the class that's right for you?
Check in with the experts at the studio to find out which class would be the best fit. "We offer an over-the-phone consultation. Someone might share 'I'm really nervous about a big presentation I have' or 'I'm having trouble sleeping and I'm going through a really stressful period of time' and we can make recommendations," says Kelly. Call and find out if a class is good for beginners, or if there are specific themes or tools that might work best for your particular intentions.
How to use your new meditation tools
Use an alarm: Set alarms and calendar reminders to meditate. "At 11:00am and 3:00pm, I have a little reminder on my calendar that pops up and says 'Three deep breaths,' and it helps me reset and remember my intentions," says Kelly. You could set a morning reminder to RPM, or a recurring calendar invitation that blocks out time to meditate during your day.
Consider having an accountability buddy: "This person could be someone you go to a weekly class with or someone you check in with on Monday morning to see how you're doing," says Kelly.
You can go to classes together, meditate together, or just keep in touch to make sure you're sticking to your practice. "That way, if you do fall away from your practice, it doesn't go on too long before you address it with your accountability partner," says Kelly.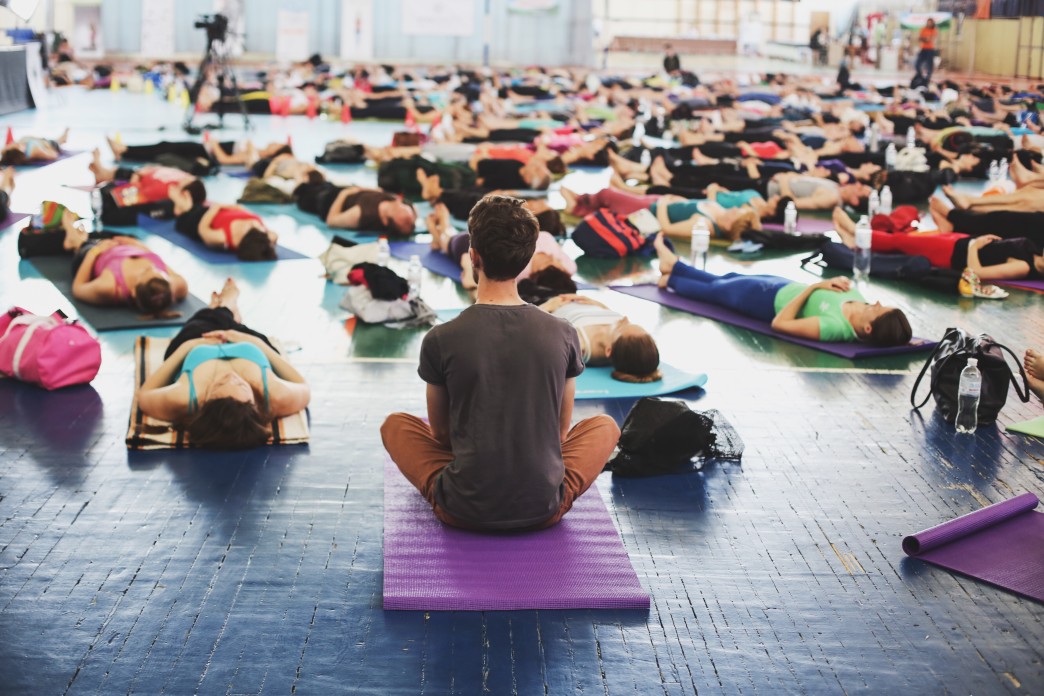 Ready to upgrade your meditation practice?
Anchor Meditation has daily meditation classes, as well as various workshops and events throughout the month. Check out their upcoming classes to find one that's right for you.
Not in San Francisco and want to find a meditation practice near you? Check Eventbrite for the best classes in your city.