Podcasts have become an integral part of our weekly schedules, helping us to unwind during a commute and providing a much-needed dose of escapism. New seasons of shows such as Serial and My Dad Wrote a Porno are rightly regarded as major pop culture moments.
Naturally, many of our favourite podcasts have evolved to become live events too, giving fans a chance to see their favourite shows recorded in front of a live audience, with all the spontaneity that entails. Here are our pick of upcoming live podcast events, from Boring comedy to True Crime with a boozy edge.
Food podcasts remain a work in progress, certainly they haven't had the cut-through of comedy or documentary forms, yet this one is leading the way. Talking Tastebuds is a weekly show that sees host Venetia Falconer interview a prominent foodie about their life on a plate. Falconer demystifies everything from Christmas dinner to veganism in a fresh, accessible way. Case in point: on March 18, Talking Tastebuds will go live in London with nutritionist Laura Thomas, discussing the problematic idea of eating the 'wrong' things among other culinary topics.
With each episode starting with the words "I'm a feminist, but…", this hit podcast deals with the F word in an approachable, relatable way. Host Deborah Frances-White, who is something of a rockstar among the show's listeners, hilariously flits between everyday topics such as hair removal and whether women can still be intellectual if they wear pink clothing. They must be doing something right – TGF is now over 150 shows in. After a recent International Women's Day special in London, The Guilty Feminist is touring the country throughout May – not to be missed.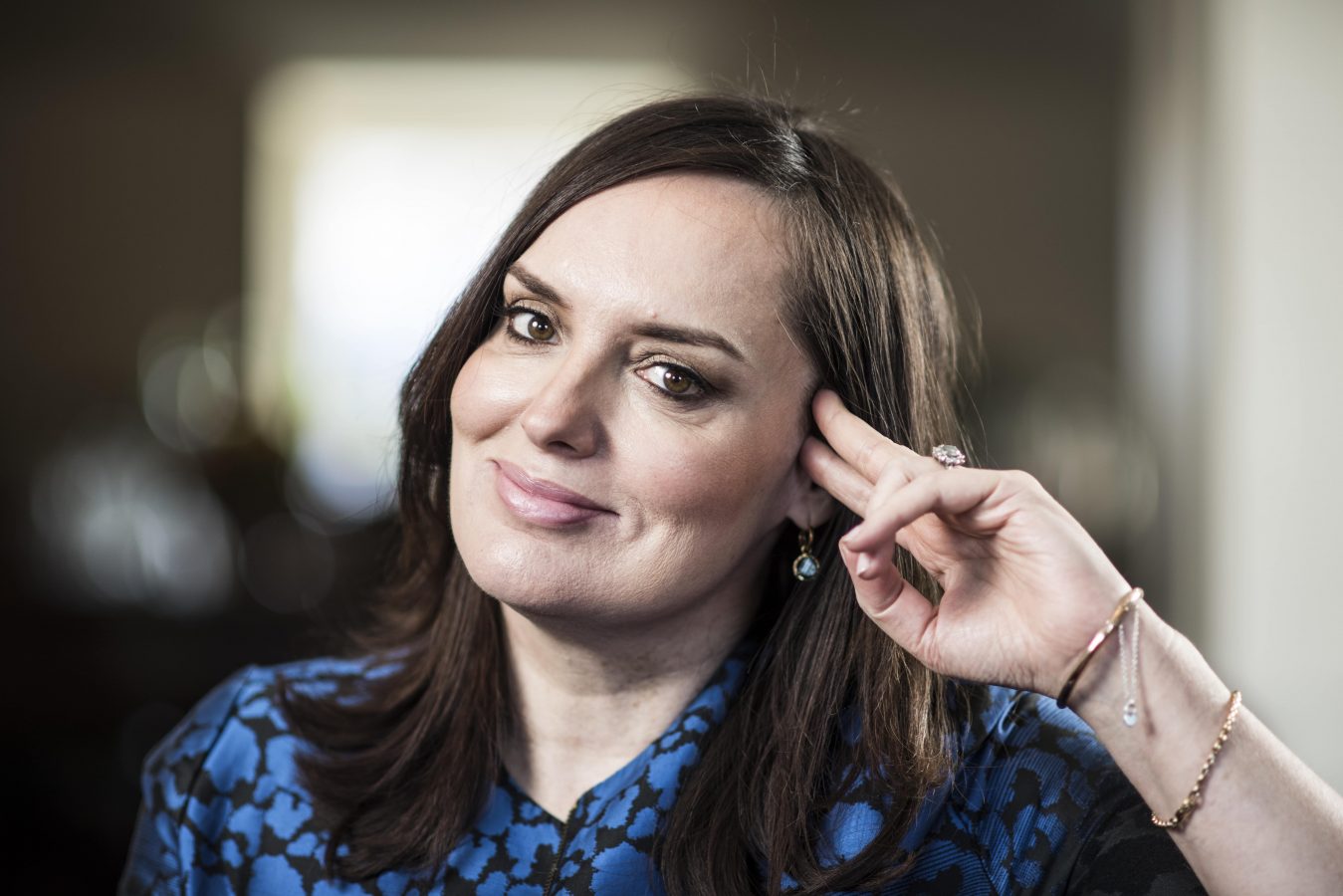 When it comes to movie podcasts, Hollywood Babble-On is as good as it gets. Each episode sees acclaimed director/super nerd Kevin Smith discuss the week's major movie news with radio personality Ralph Garman. Smith's passionate ramblings are a joy, while hearing him and Garman mess about doing vocal duets in the style of past Batman actors or predicting which upcoming movies will suck is a hell of a lot of fun. The pair will be bringing the podcast to the UK this Spring so prepare yourself for Chewbacca impressions and niche pop culture references aplenty.
Our True Crime obsession is getting out of hand, with serial killers such as Ted Bundy and Jeffrey Dahmer getting more airtime than when they were actually alive. Thankfully, Drunk Women Solve Crime approaches our collective fascination with the subject in a less heavy-handed way. Hosts Hannah George, Catie Wilkins and Taylor Glenn move beyond the grisly details and instead try to solve murder mysteries for themselves, while getting through a bottle (or six) of red. If you want to test your detective (and drinking) skills then the show will be coming to London this April.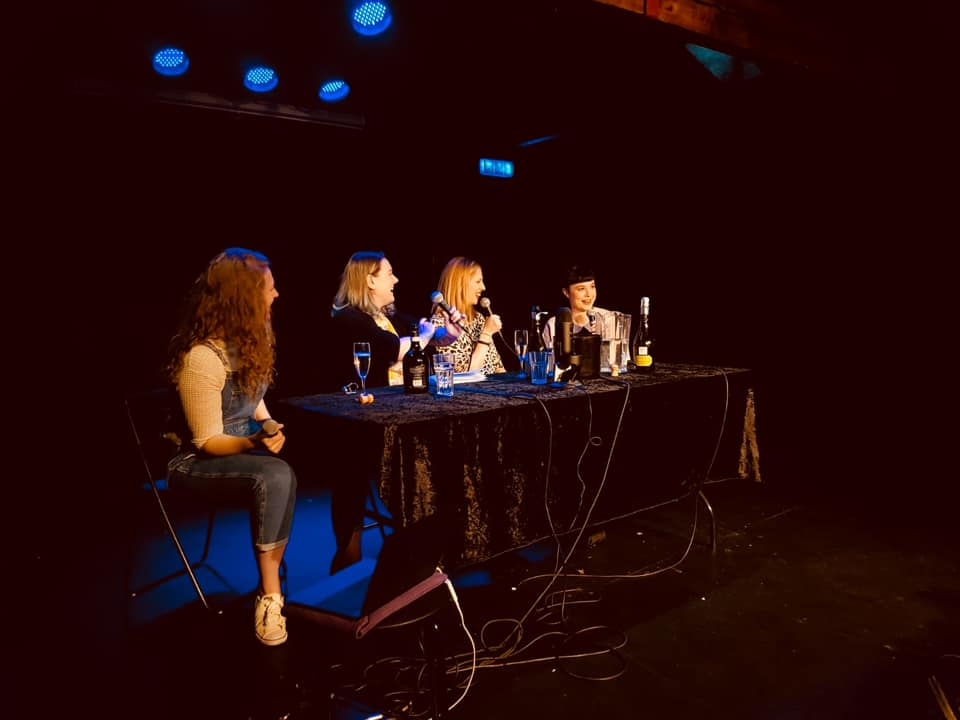 This brilliant podcast highlights some important issues related to sex, across the spectrum of sexuality, in a way that feels like getting advice from two mates down the pub. Hosted by James Barr and Dan Huds, the upcoming live show this summer will have a similar set-up, so expect to cry with laughter while making notes on your smartphone.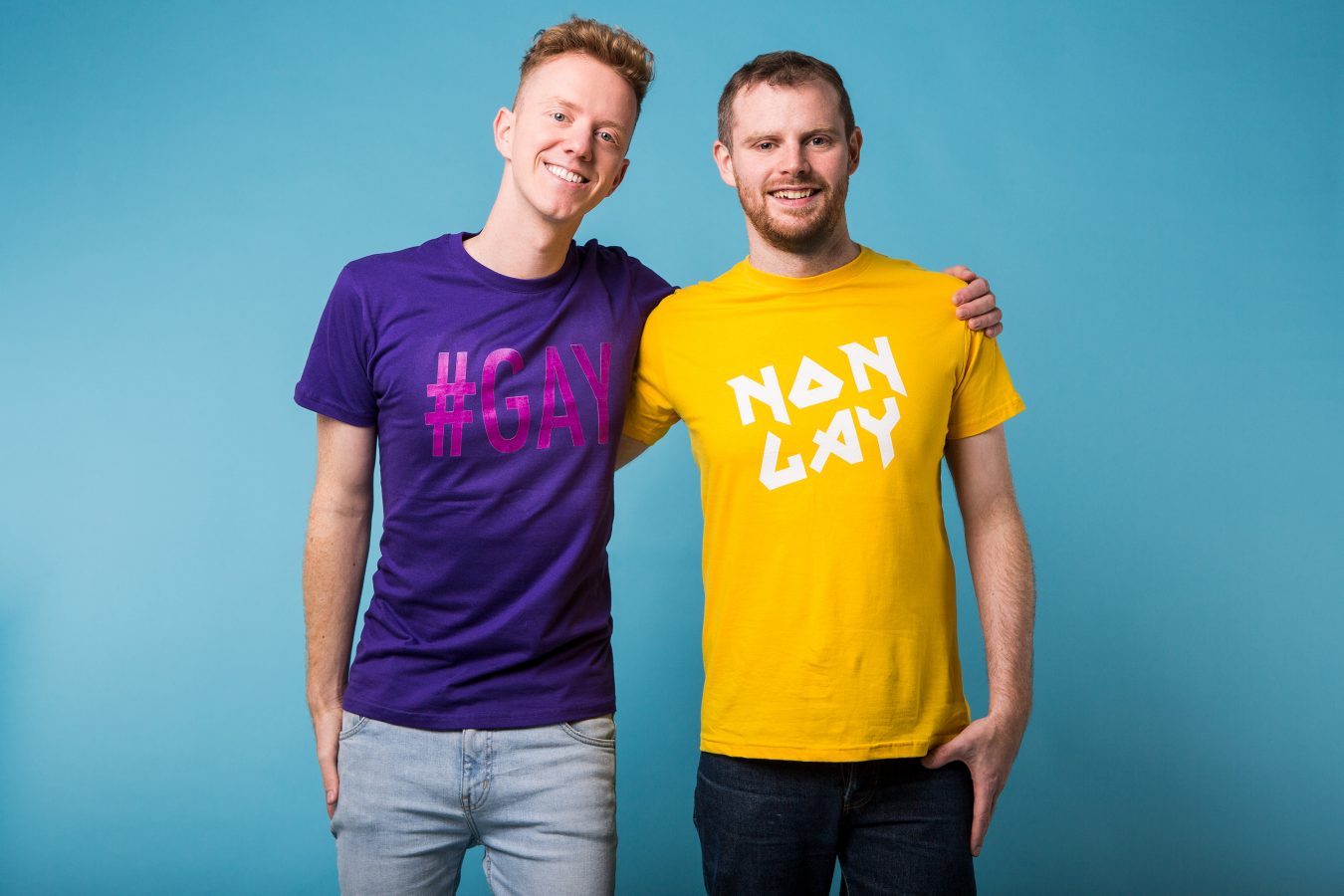 Isaac Parham | Rally
While many podcasts evolve into live events, this one has gone in the opposite direction. James Ward's annual Boring Conference, now on its ninth edition, has spawned the excellent
Boring Talks series
on BBC Sounds, which has hosted guests such as Jon Ronson, Josie Long and Adam Curtis. Both projects share a fascination with the mundane, with deep-dives on barcodes, the Shipping Forecast and the sounds made by vending machines. Granted, this might not sound riveting, but its ingenuity lies in the irreverent execution, and often there is more to the topics than initially imagined.
While not strictly a podcast (yet, at least) Sky's Comedians Watching Football With Friends looks set to have a similar conspiratorial appeal. This new TV show, hosting recordings in April, will consist of watching a big game while hearing famous football fans such as Adrian Chiles, Jon Richardson and Josh Widdicombe crack jokes at the overblown ridiculousness of modern football. Sounds like a pretty good Sunday to me.
For the best local happenings, check out our London blog and follow Eventbrite UK on Instagram.