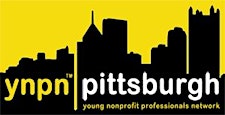 Young Nonprofit Professionals Network of Pittsburgh / info@ynpnpgh.org
YNPN Pgh connects emerging leaders with resources, people and ideas to foster their development as nonprofit professionals.
We envision a dynamic and inclusive nonprofit sector in the SW PA region that supports the growth, learning, and development of emerging mission-minded professionals.

JOIN US AT AN UPCOMING EVENT!