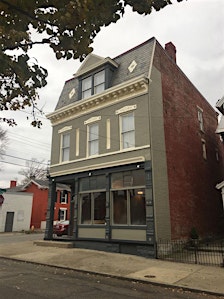 Woodworking Classes at the Lost Art Press Storefront
We offer a wide variety of woodworking classes at our storefront in Covington, Ky. Classes are small – no more than six students. And each student works at a rock-solid workbench with plenty of natural light.
Our storefront is located in Covington's MainStrasse historic district. You can easily walk to many restaurants, hotels and bars (no car needed). 
Sorry, there are no upcoming events