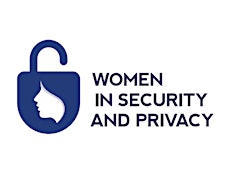 Women in Security & Privacy (WISP)
Mission: Promote development, advancement, and inclusion of women in the privacy and security fields. Advancing women and underrepresented groups to lead the converging fields of privacy and security. Currently, we are serving Bay Area, New York, Washington DC, Ireland and UK women, and underrepresented folks.
Objectives
Education: Help women identify and achieve the level of education and skills required to succeed in security and privacy positions across multiple industries.
Mentoring & Networking: Foster a community for knowledge-sharing, collaboration, mentorship, and networking.
Advancement: Support the career advancement of women in security and privacy.
Leadership: Increase thought leadership by women in security and privacy.
Research: Conduct independent research related to recruitment, retention, and advancement of women in security and privacy.
Connect with us via our LinkedIn Group Page, Twitter or Facebook!
Sorry, there are no upcoming events