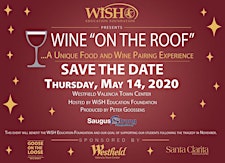 Wish Education Foundation
The WiSH Education Foundation supports the 23,000 students in grades 7-12 of the William S. Hart Union High School District.  We fund programs and initiatives not paid for by tax dollars alone and our goal is to benefit as many students with our dollars as possible, directly in the classroom, where it's needed most.
WiSH is important to everyone who lives in the Santa Clarita Valley, whether you have a student in our schools or not – great schools help keep our home values strong and educating our young people is vital to our community!
Sorry, there are no upcoming events