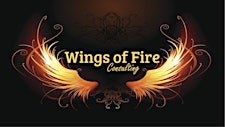 Wings of Fire Consulting, LLC
Wings of Fire Consulting, LLC is more than just a Wellness Consulting firm. 
In a world of "I can't," we believe in "I can!"
Negative self-talk, fear, doubt, and lack of support can derail you from your goals. There will always be obstacles on your journey to success. The ability to navigate these bumps separate the successful from the stuck.
We aid your navigation in three ways: Educate, Empower, and Elevate!
Sorry, there are no upcoming events