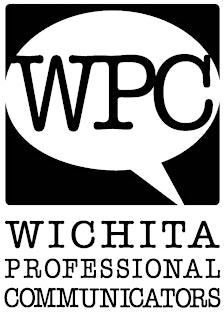 Wichita Professional Communicators (WPC)
WELCOME!
Wichita Professional Communicators includes women and men in all segments of the communications field – the news media, public relations and strategic communications, advertising, marketing, graphic design, and education.
As a member, you'll enjoy benefits such as:
     Monthly luncheons and special events

     Professional development opportunities

     Job announcements and networking

     Scholarships
And much more! We invite you to join this dynamic and supportive network of Wichita-area professional communicators today.
Wichita Professional Communicators is affiliated with Kansas Professional Communicators and National Federation of Press Women.