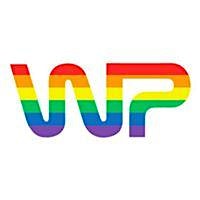 White Party Entertainment Inc.
The White Party Palm Springs takes place April 23rd - 26th,  2021 and is widely considered the largest gay dance music festival in the nation. It has evolved throughout the years to become an international cultural and social phenomenon attracting more than 30,000 attendees from every corner of the globe.  
WPPS 2021 promises to be bigger, better and more adventurous than ever!
2016 JUST CIRCUIT AWARDS:  Coming away with the most wins for the year was Promoter / Producer Jeffrey Sanker, who captured four big Awards, including "Party Promoter / Producer of the Year" and whose White Party Palm Springs Circuit weekend garnered "Best Overall Circuit Week / Weekend", "Best Advertising Campaign / Promotion for a Circuit Event" as well as "Best Hotel" for the Renaissance Plaza in Palm Springs.
2015 JUST CIRCUIT AWARDS:  Jeffrey Sanker and White Party Palm Springs took top honors in the following 2015 Just Circuit Awards Categories:
Party Promoter / Producer of the Year
Jeffrey Sanker – Jeffrey Sanker Presents – White Party Palm Springs ( www.jeffreysanker.com)
Circuit Party of the Year
White Party Palm Springs – Sunday Tea
Circuit Week / Weekend of the Year
White Party Palm Springs
Circuit Performance of the Year
Ariana Grande – 2014 White Party Palm Springs ( https://youtu.be/HXe5dSR93KQ)
Tourism Investment Award 2018
Jeffrey Sanker/WPPS - Chamber of Commerce, City of Palm Springs
Industry Night Club • Puerto Vallarta, JAL
$97.70 - $211.97
Mantamar Beach Club Bar & Sushi • Puerto Vallarta, JAL
$243.90 - $781.50
Mantamar Beach Club Bar & Sushi • Puerto Vallarta, JAL
$395.25 - $1,245