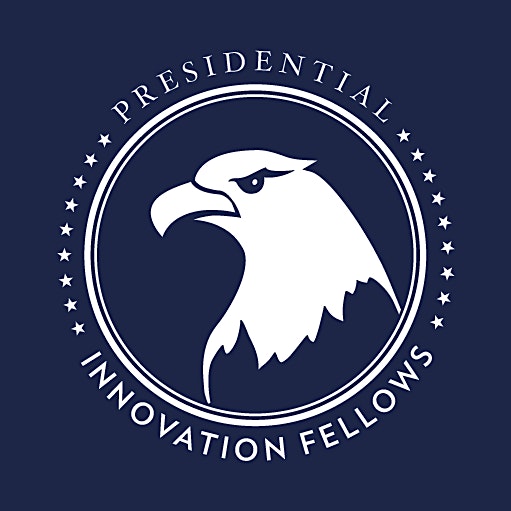 White House Presidential Innovation Fellows
Established by the White House Office of Science and Technology Policy in 2012, Presidential Innovation Fellows (PIF) unites industry's brightest technologists with forward-thinking federal leaders to improve the way government builds, designs and delivers public services. Today the program operates within Technology Transformation Services, an organization in the General Services Administration with a mission to design and deliver a digital government with and for the American public. PIF has introduced some of the private sector's top innovators, entrepreneurs, and executives to the federal government, improving public services for hundreds of millions of Americans as a result. Since its launch, the program has embedded over 193 fellows across 45 federal agencies, with over 53% of PIF alumni continuing in government after their fellowship.
Past fellows' projects have focused on improving care and access to benefits for our veterans, re-imagining cancer clinical trials to increase awareness and access for patients, advancing digital health platforms and diagnostics to combat COVID-19, ensuring AI tools are not biased against job seekers with disabilities, and creating a central digital location to share and improve outcomes for children within the foster care system.
Every year, PIF seeks diverse cohorts of mid-to-senior-level experts in data and AI, engineering, product, design and experience, and digital strategy. PIF also seeks innovators who bring different lived experiences and perspectives to problems, so that we're addressing them in equitable ways.
To learn more about PIF, visit pif.gov or join the conversation on social media at @PIFgov.
Applications are now open for our next cohort of Presidential Innovation Fellows, salaried at $144,128. You can learn more and apply by May 14, 2021 here: https://apply.pif.gov.