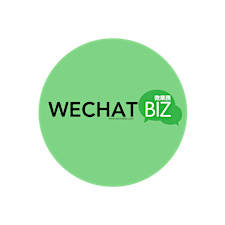 WECHATBIZ
About Us
WECHATBIZ embraces an inter-connected approach to create cohesive and influential digital presence for our clients. We introduce omni-channel, online-to-offline marketing, and public relations campaigns to meet our clients' business objectives.
Omni channel platforms are here to stay and they will continue to increase their power and influence in the retailing eco-system. As they provide the consumer with ultimate convenience, retailers and brands must take a proactive and structured approach to determine what role platforms will play in their business. Businesses that fail to undertake this process may lose out.
Utilizing top-grossing social media platforms, including Facebook, Instagram, YouTube, Xiaohongshu, TikTok, Weibo and WeChat, we develop custom strategic plans to consolidate and imprint brand identities upon the audience. Mobile has surpassed desktop as the primary digital device. From mobile display ads to mobile push-ads, mobile advertising is integral in our custom strategies.
We strategize interactive content marketing campaigns to generate high traffic flow and conversion for our clients. We know what works and we know viral. We create high grossing content online with videos and key opinion leaders (KOLs) to maximize the impact of brand messages.  Our insider knowhow and expertise in China marketing translate into building lasting connections between our clients and the Chinese audience. In a move to facilitate cross-border trade, we set up online storefronts for brands on both China and Hong Kong major e-commerce platforms including Xiaohongshu, SECOO, T-Mall, JD.com, VIP.com, Yi Hao Dian, and WeChatMall, HKTVMALL, Yahoo HK, Zalora, Goxip. We create formulas to digital marketing success.
關於微業務
微業務 (WECHATBIZ)成立於香港,我們在萬變的互聯網世界裡是一間提供全渠道零售及社交媒體內容綜合性數碼營銷廣告公司,利用全渠道零售及互聯網各種營銷方式為客戶創造凝聚力和影響力而存在。我們由線上到線下的營銷和公關活動來滿足客戶的企業目標。通過最佳的數碼和全渠道營銷服務組合,以及我們的創造力,為你提供最合適的營銷策略及全渠道零售。
我們的團隊是我們成功的基礎。在一個以創造力和合作性為本的環境中,我們提供團隊最好的資源,使其專業得以發展,並結合技術與創意突破界限,繼續引領當今數碼營銷市場,將客戶的品牌形象提升到一個嶄新的領域。
我們專為客戶配合全渠道零售營銷策略,從而取得最佳效果。利用我們在媒體戰略方面的豐富經驗,將企業與觀眾聯繫起來,講述動人共鳴的故事。利用Facebook,Instagram,YouTube,短視頻和微信在內的暢銷社交媒體平台,以量身定制戰略計劃,以鞏固和植入品牌標識給觀眾。流動裝置的使用率已經超越了桌面,作為主要的數碼設備。從移動展示廣告到移動推送廣告,移動廣告是我們定制戰略中不可或缺的一部分。
我們策劃最好的內容營銷活動,為客戶創造高流量和轉換。我們知道怎樣推廣內容是最有效的,通過影片和網絡紅人(KOL)在線創建高收益的內容,以最大限度地發揮品牌信息的影響力。除此之外,在中國市場營銷方面也擁有專業知識和經驗,使我們的客戶和中國觀眾之間建立了長久的聯繫。為了促進跨境貿易,我們在內地主要的電子商務平台(包括小紅書,天貓,京東,1號店,微商城等)建立了品牌在線店面,從而優化績效並提高客戶的投資回報(ROI)。
金百盛中心 • 香港九龍荔枝角永康街55號, KOW