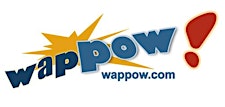 Wappow!
Tired of the same old conference with the same old topics?
Never fear - Wappow! is here...
Our conferences focus on topics that are unique to any other conference. Bend your mind, step outside the box, and coerce your brain into looking at technology in a whole new light. With a purpose to inspire, our speakers are carefully selected from a handful of thought leaders in the industry, a mix of powerful unknowns, and University professors. Attendees enjoy networking events and activities where they can relax, continue the discussion, and make new contacts. But more importantly, they go home with a pool of friends and resources they fundamentally stay in touch with after each event.
Sorry, there are no upcoming events